A bad moon is rising over Marvel's Avengers, and it seems it's taken Captain America down for the count. As part of the game's Halloween celebrations, Cap will be getting a whole lot cuddlier as he sheds his skin and becomes who he was born to be: Werewolf Captain America.
The new skin, which doesn't appear to be limited time, will be added to the game's marketplace on October 21 to celebrate all things spooky and pay homage to Capwolf's comic origins. As with other skins, it'll cost players to buy — but hey, it's Captain America as a werewolf. You don't get much cooler than this.
Read: What does it take to be the Art Director on a huge MMORPG?
While it does appear the concept is completely wild, Capwolf actually first appeared in 1992 during a canon Captain America comic storyline.
Over the course of Captain America #402-408, Cap began investigating a werewolf creation syndicate run by villains Dredmund Druid and Deadly Nightshade. Of course, you can guess what happened next: he ended up being captured and turned into one himself.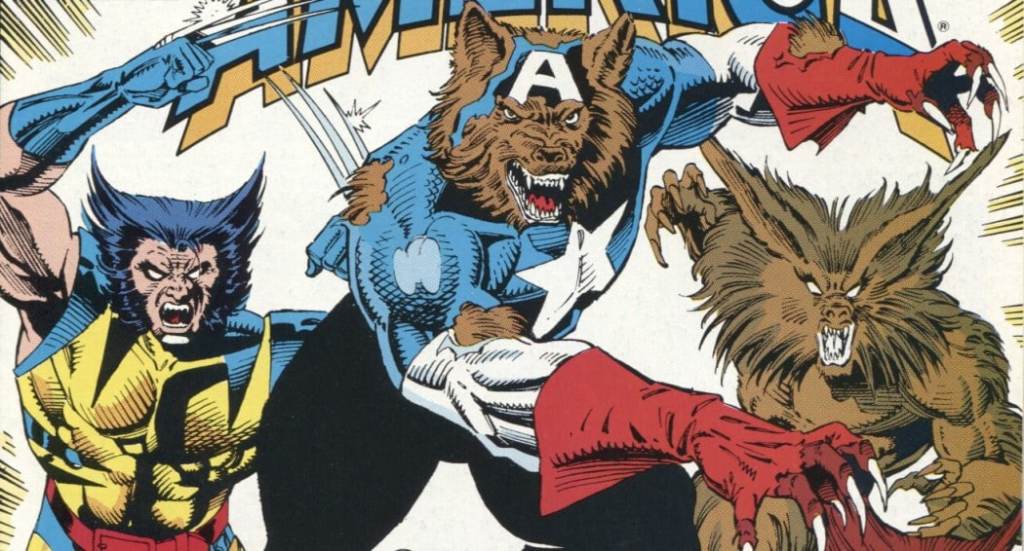 As a mindless werewolf, Captain America went on to fight with his fellow Avengers including Wolverine, Cable and Wolfsbane before he was ultimately returned to his normal, human self.
As far as comics go, it wasn't the wildest thing to happen to an Avenger during that period — after all, Thor was turned into a Frog, and Iron Man's armour fell in love with him. Comics are great, but they're also very, very wild.
Capwolf is a nifty skin for the game, and one that will likely entice players — but it's worth nothing Marvel's Avengers is currently in a strange state of flux that not even Werewolf Captain America may stabilise.
After promising players its microtransactions would be 'aesthetic-only additions', the game recently added in paid XP boosts which temporarily allow players to earn more experience for missions undertaken, and therefore level up faster. This means players who spend more money will gain a greater advantage over players who only want to pay the entry price for the game.
Understandably, this change led to major backlash online which is still being felt with every new announcement.
So far, it appears boosters are on the store for good and while they won't impact the average player, it's worth noting the change in attitude behind the scenes. It doesn't appear there are further plans for paid non-cosmetic items, but keep an eye out in the future for any changes to the in-game system.
In the meantime, you can settle down with Capwolf on October 21 and tear into some flesh in time for Halloween.