Following Bethesda's acquisition by Microsoft in late 2020, the Elder Scrolls developer and publisher is naturally streamlining a number of its operations, including the closure of its own PC digital storefront and Bethesda Launcher.
Thankfully, the company has instated a procedure to migrate any games users own on the Bethesda Launcher to Steam, which is still the dominant digital PC game distribution platform. This procedure is now live, and available to everyone.
The process is quite simple. All you have to do is visit the transfer library page on Bethesda.net and log in with your Bethesda account details. From there, you link your Steam profile (if it isn't already linked), and hit a button to initiate the transfer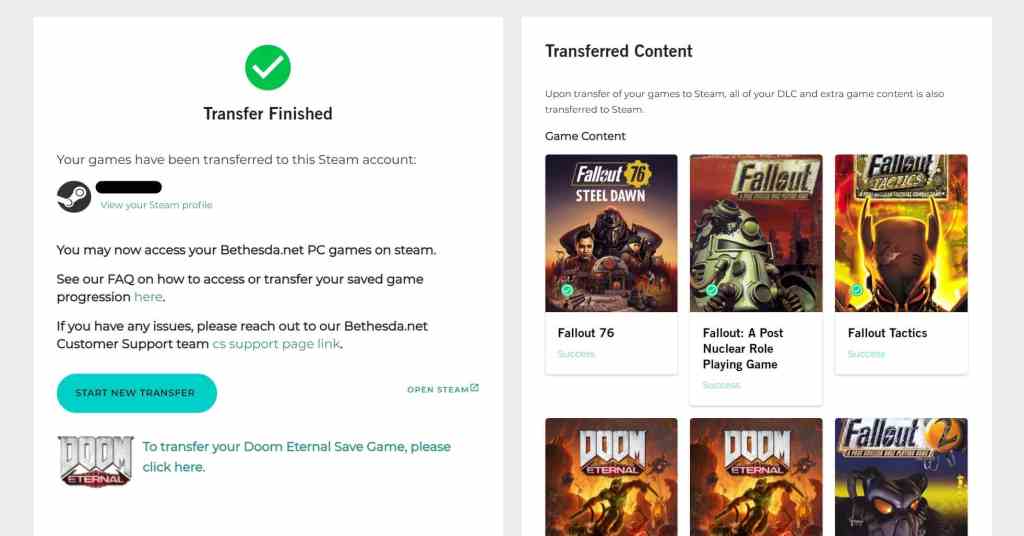 The procedure will not move local save data for you. The save data transfer procedure is manual, and varies depending on the game. In an FAQ on Bethesda's website, the company has provided specific instructions for each game, though some games will perform this procedure automatically. The only exception is Wolfenstein: Youngblood, which does not support save transfers.
The Bethesda.net account system, which is integrated into several of its games, will still be maintained for online functionality even after the migration to Steam. This is consistent with Bethesda products already on Steam.
Users will not be able to play games from within the Bethesda Launcher beginning May 11, however, migration functionality will remain after the Launcher becomes inactive.