For months we've heard rumours about a GTA Trilogy remaster which would bring three of the franchise's biggest games to modern consoles in shiny HD. Now we know that collection is real, as Rockstar Games has officially announced Grand Theft Auto: The Trilogy – The Definitive Edition.
This upcoming title, set to release on 11 November for Xbox Series X/S, Xbox One, PlayStation 4/5, PC and Switch, will collect Grand Theft Auto III, Vice City and San Andreas in a single, remastered package.
Rather than being 'rebuilt' from the ground up, these games will instead be improved for modern consoles with new controls and visual enhancements including better shadows and lighting, smoother surfaces, weather upgrades, and higher resolution textures for all in-game models.
Read: Code-free game making tools to get you started
The method of improvement means some character models look a bit cartoonish – and some fans have already compared them to Fortnite – but for the most part, these games are now looking fresher and more interesting than ever.
Expect them to be brighter, shinier, and more responsive when they hit modern consoles later this year.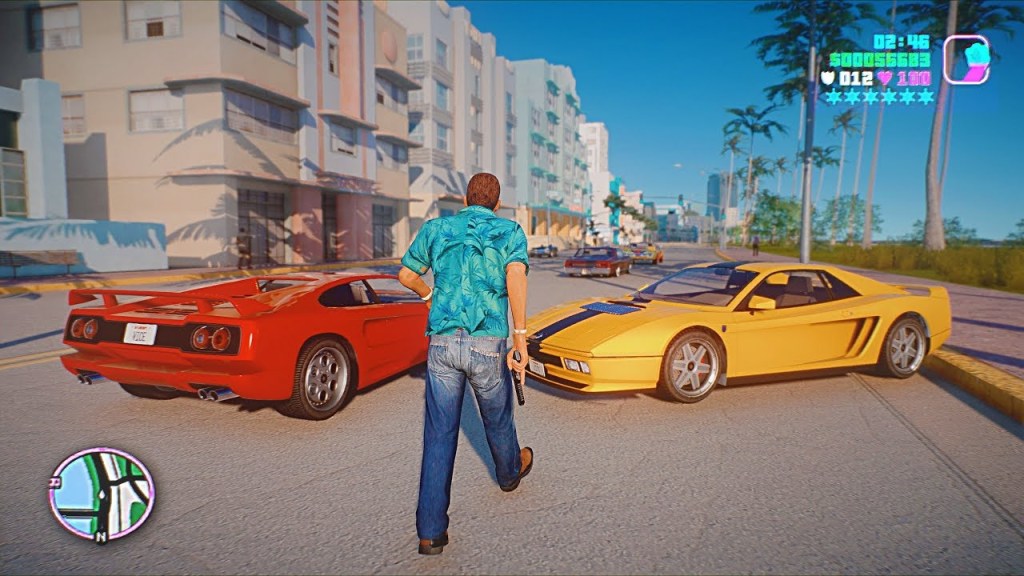 In addition to visual improvements, the games will also rock a new set of controls more in line with the latest franchise entry, Grand Theft Auto V. Targeting and aiming have reportedly been greatly improved, there'll be all new selection wheels for weapons and radio stations, and there'll even be a refreshed mini-map to help players get where they're going faster and more easily.
The Nintendo Switch version of the remasters will also include optional motion-controlled aiming and some touch screen camera controls. Unfortunately all these improvements do contribute to a whopping 25.4GB size file on the console – so you'll want to clear your SD card ahead of the game's launch.
Grand Theft Auto III, Vice City and San Andreas are three of the most influential modern games, and they've inspired countless franchises since launching in the early 2000s. While they have aged rather poorly as gaming technology advances, this remastered collection should give the franchise the justice it deserves.
As games get brighter and more beautiful, it's always important to remember where their roots lie and just how far they've come, even in the last few decades.
You'll have the chance to do just that when Grand Theft Auto: The Trilogy launches on 11 November. In good news for Xbox Game Pass owners, it'll be available on the platform from launch. Everyone else can expect to fork out around $99.95 for the collection in Australia.
You can check out the new trailer for the trilogy below: