Two of Japan's most prominent videogame companies had drastically different fiscal years, with Final Fantasy company Square Enix reporting its highest revenue on record, while Sega's parent company Sega Sammy, struggled during the pandemic-affected 2020.
During Square Enix's 2020/21 fiscal year ending March, the company reported net sales of $3 USD billion, an increase of 27.6 percent year-on-year. This was largely off the back of Square Enix's games division performing strongly, with the release of Final Fantasy VII Remake–a revision of one of the most popular Japanese role-playing games (JRPGs) of all time–and online action game Marvel's Avengers notable sellers. Digital entertainment comprised the majority of the company's revenue, accruing $2.4 USD billion in net sales, an increase of 40 percent.
While Square Enix's merchandising and manga publishing arms also performed well, its amusement division, encompassing various venues and live attractions, took a hit due to pandemic closures, which saw a 25 percent net sales reduction.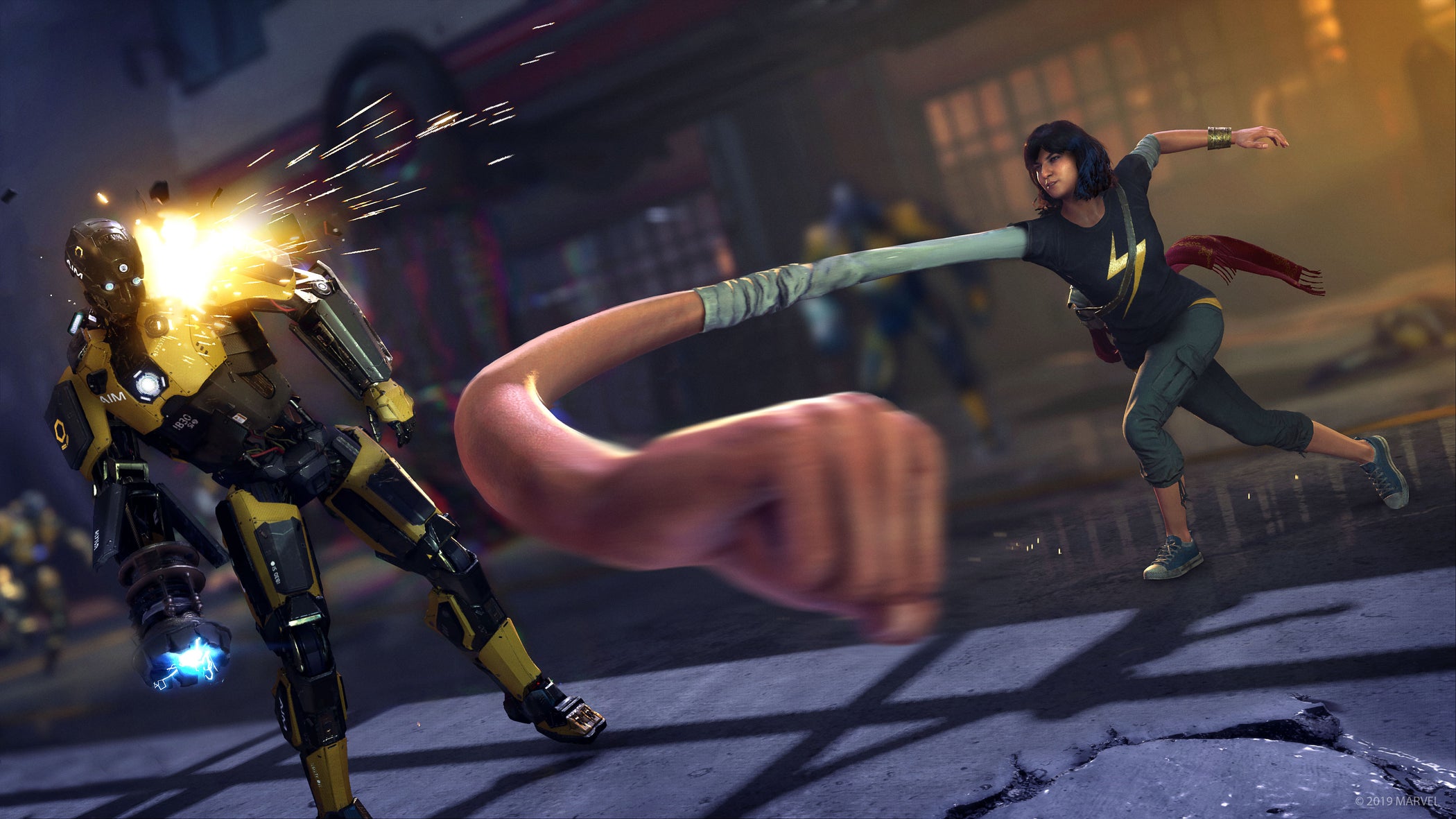 Ms. Marvel (Kamala Khan) is a focal point of Marvel's Avengers. Image: Square Enix
Meanwhile, Sega Sammy–whose game division is best known for the Sonic the Hedgehog franchise–reported a downward trend in revenue through the 2020-21 fiscal year. Overall revenue dropped 24.2 percent to $2.53 USD billion, including a significant 91 percent net income fall from the previous year. Although Sega Sammy's videogames division was the company's only profitable component, its revenue still dropped by 12 percent to $1.99 USD billion as the business struggled during 2020.
Read: Australian Videogame Market Surges In 2020
According to Sega Sammy's financial results presentation, Sonic games led all full game sales with 4.4 million, despite no new title in the series since Mario & Sonic at the Olympic Games Tokyo 2020, which was released in 2019. Other major franchise sellers during Sega Sammy's reported fiscal year include strategy series Total War with approximately four million sales, soccer tactics series Football Manager with 3.8 million, and the Persona JPRGs selling approximately three million units. Yakuza: Like a Dragon, the latest entry in the increasingly popular crime drama action series, was also noted for performing well.
Where Sega Sammy struggled was in its other business ventures, including resorts and pachinko machines–Japan's popular gambling machines–as people were unable to visit during much of 2020.
As a result, Sega Sammy recently announced the separation of its videogames and amusement departments to increase efficiency of its most profitable division. This follows hundreds of redundancies throughout the business as it struggled throughout the pandemic.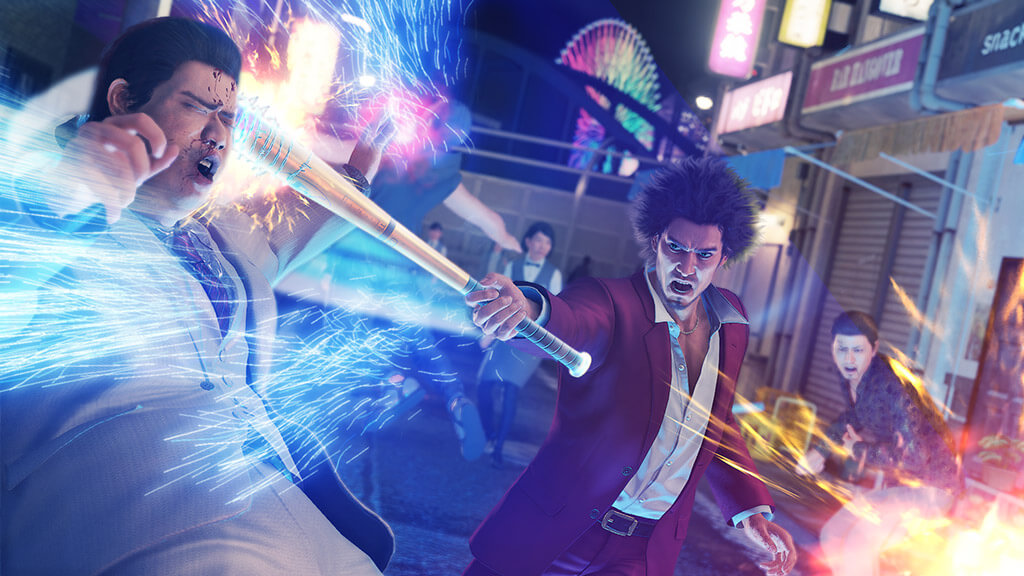 Yakuza: Like A Dragon is equal parts crime melodrama and absurdist comedy. Image: Sega
Sega Sammy is banking on upcoming games like new strategy IP Humankind, Total War: Warhammer III, and Yakuza spin-off Lost Judgment to make a big splash in 2021-22, in addition to creating what it refers to as a 'Super Game' in the next few years.
Meanwhile, Square Enix began the new fiscal year with co-op shooter Outriders, an updated release of NieR Replicant, and will have a 35th anniversary event for long-running JRPG series Dragon Quest on 27 May. This is in addition to ongoing content updates for Marvel's Avengers, and an expansion named Endwalker for massively multiplayer online game Final Fantasy XIV.