The Strong National Museum of Play, located in Rochester, New York, has announced the four games it will be inducting into its World Video Game Hall of Fame in 2023: Computer Space (1971), Wii Sports (2006), The Last of Us (2013), and most excitingly, Barbie Fashion Designer (1996)
The Hall of Fame recognises digital games that have had a significant influence on the industry and popular culture, and immortalises them with a permanent exhibition at the museum – which is currently undergoing a major renovation and expansion.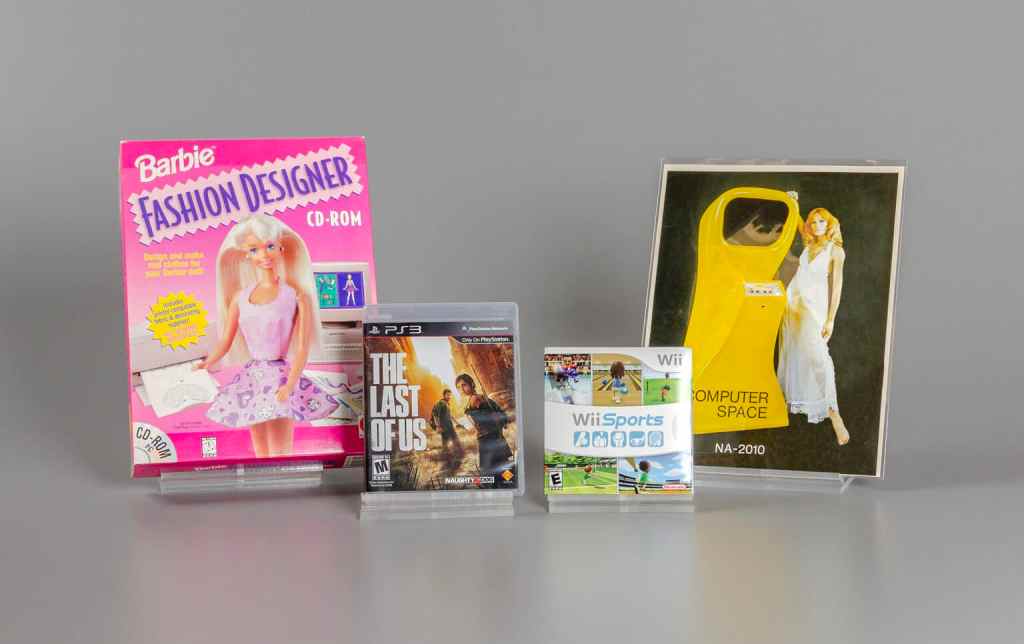 The four titles were selected from a shortlist that also included a number of seminal titles such as Age of Empires, Angry Birds, Call of Duty 4: Modern Warfare, FIFA International Soccer, Goldeneye 007, NBA 2K, Quake, and Wizardry.
While any of those titles would be worthy inclusions, the selection of Barbie Fashion Designer is an inspired choice. On launch it shook up the perception of who games were for, in an era where titles were getting more violent and edgy, and were predominantly marketed to teenage boys.
'Barbie Fashion Designer became a jumping-off point for the girls' games movement and shook up the software and gaming scene,' said Kirsty Hisert, collections manager at The Strong. 'It also sparked important questions and debate. What does it mean to be a game for girls? Should there even be games "for girls"? What are the implications of these games? What are the consequences of gendering games?'
Read: What can games tell us about girlhood?
No doubt, Barbie Fashion Designer served as a gateway into games for an entire generation of women. While the perception of 'girl games' and the role of women in video games broadly has evolved and come a very long way since then, the significance of the game makes it worth immortalising.
Computer Space is also a well-warranted inclusion as the first commercially-oriented computer game. It was created by Nolan Bushnell and Ted Dabney, who would both go on to found the pioneering video game company, Atari.
The Last of Us likely needs no introduction, thanks to the HBO TV show adaptation that has dramatically elevated its story. But Naughty Dog's cinematic narrative action game remains one of the high watermarks for what blockbuster video games can achieve, in terms of storytelling.
Finally, Wii Sports is rightfully inducted as the game that took the world by storm and kicked off the incredible success of the Nintendo Wii, and the trend of motion-controlled videogames. Not only that, it began a revolution of 'casual' games, breaking down the barriers for people of all ages to enjoy video games.
These titles will go on permanent exhibition at The Strong Museum on 30 June 2023.