Apple's focus on apps and the App Store is proving a lucrative investment. In 2020, Sensor Tower Store Intelligence found that the average user spent US$138 in apps, an amount that includes premium apps, in-app purchases, but excluding commerce apps like Amazon and Uber. This represents a 38% increase in spending from the year before. 
Now, the company has expanded their all-ages subscription-based gaming platform Apple Arcade, bringing new titles and old favourites to the platform. For the same subscription fee of AU$7.99 per month, subscribers will have access to over 180 games across three categories, including exclusive Arcade Originals. Many of the new games are exclusive to iPhone and iPad, rather than being playable across the full ecosystem.
Apple has announced 30 new titles that will be exclusive to Arcade Originals, including games from major franchises. NBA 2k12: Arcade Edition, and Star Trek: Legends will join the roster, and Apple Arcade will also exclusively publish Gameloft's Oregon Trail, the official successor to the retro phenomenon by the same name through Arcade Originals.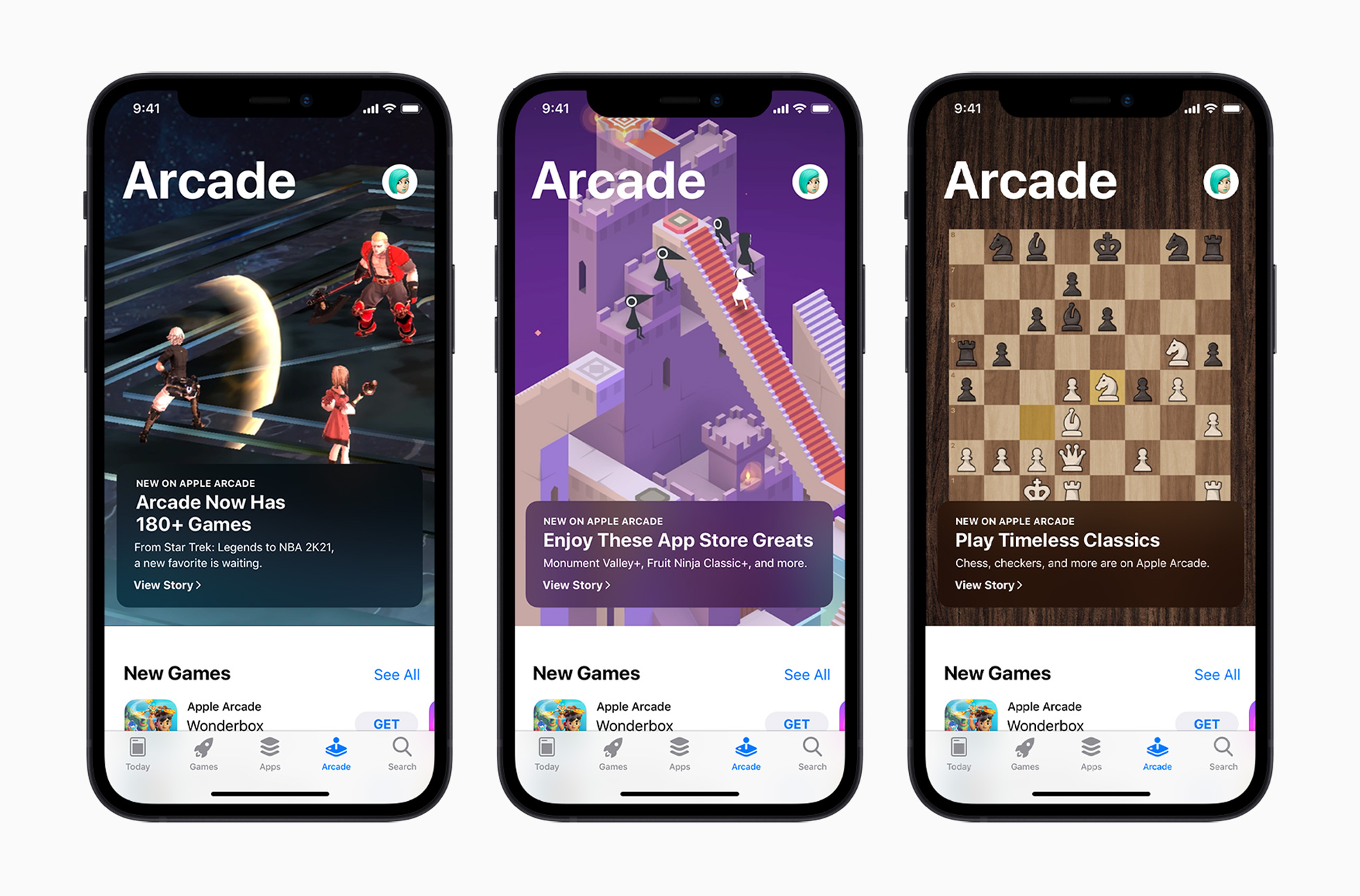 The new games on the platform cover a wide range of genres, from classics and remakes to art game exclusives.
Image supplied.
In addition to these new additions to Arcade Originals, the service is introducing two new categories of games: Timeless Classics, and App Store Greats.
Timeless Classics will be populated with games like Solitaire and Backgammon. Good Sudoku by Zach Gage is confirmed for the platform, as is Chess – Play and Learn, and Tiny Crossword, for those with more traditional taste in games.
App Store Greats will include award-winning games that have performed well on the App Store, with several local hits already confirmed. Mini Metro, a puzzle strategy game by New Zealand studio Dinosaur Polo Club, has been added to Apple Arcade, as well as Fruit Ninja Classic, the viral hit from Australia's Halfbrick studios, who also created the wildly popular Jetpack Joyride and Jetpack Joyride 2.
Unlike the Arcade Originals, which are playable across iPhone, iPad, Mac, and Apple TV, Timeless Classics and App Store Greats will only be playable on iPhone and iPad.