Award-winning Indigenous hip-hop act A.B. Original will be the first Australian act to be included on the NBA 2K series' iconic soundtracks. Featuring on the launch soundtrack to NBA2K22, set to launch 10 September, the duo will play alongside a star-studded artist list that was recently announced.
READ: Indigenous games express culture through play
The anti-racism musical act, comprised of Yorta Yorta MC Briggs and Ngarrindjeri producer Trials, will lead up a continuously expanding playlist that will feature a mix of high-profile and up-and-coming artists, as the series hopes to support emerging artists as well as celebrate established ones. 'Basketball and music are so intertwined and have become an integral part of our game,' said Alfie Brody, Vice President of Global Marketing for NBA 2K.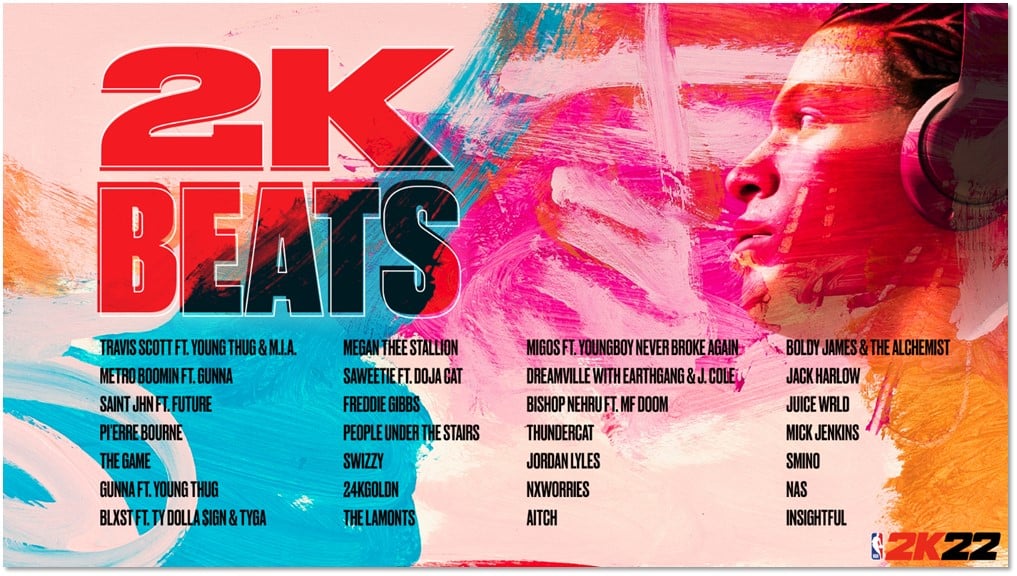 NBA 2K22 will expand on on the 22-year-old series' commitment to exploring the relationship between NBA and hip-hop. The game's soundtrack will continue to grow and change each season; from the game's launch on 10 September, players will be able to discover music throughout the year via 'First Fridays,' where new songs will be added to the soundtrack on the first Friday of every new Season.
READ: Bringing Indigenous cultural expertise to videogame development
NBA 2K's soundtracks are renowned for featuring a wide range of hip-hop acts across the years, from current artists like Megan Thee Stallion, A.B. Original and Travis Scott, to legends Mobb Deep, Kendrick Lamar, Lauryn Hill, Run the Jewels, and Run-DMC.
Developer 2K's Senior Manager of Partnerships & Licensing, David Kelley, underscored their goal to make NBA 2K's music 'the goal standards for videogame soundtracks.' He described the series' relationship with music as 'another step toward how we are bringing together the real-world of basketball culture with our game through music.'
NBA 2k22 will take that exploration a step further, introducing a Producer mode to the game. This will give players the opportunity to record their best verses over the beats featured in the soundtrack, including those by A.B. Original, and to share their work with the community. More details on the Producer Series, and other ways the community can be involved in the NBA 2K22's music, will be announced before launch.