505 Games, publisher of major titles like Control, Eiyuden Chronicle and Bloodstained: Ritual of the Night, has announced its first ever public game showcase, set to take place in late May. The publisher is not typically all that visible, but it has a range of excellent titles under its belt – which should give gaming fans plenty of reasons to be excited about the upcoming showcase.
505 Games will launch its 'Spring Showcase' on 17 May 2022, at the following times:
2 pm BST
3 pm CET
6 am PT
9 am ET
11pm AEST
The show will be live on the 505 Games YouTube channel, with news likely hitting social media shortly after.
What to expect from the 505 Games showcase
Not much is currently known about the 505 Games showcase – however, the publisher has promised 'some exciting announcements' are on the way. It's extremely rare for the publisher to hold its own show, so it's likely there'll be some meaty, worthwhile surprises in store.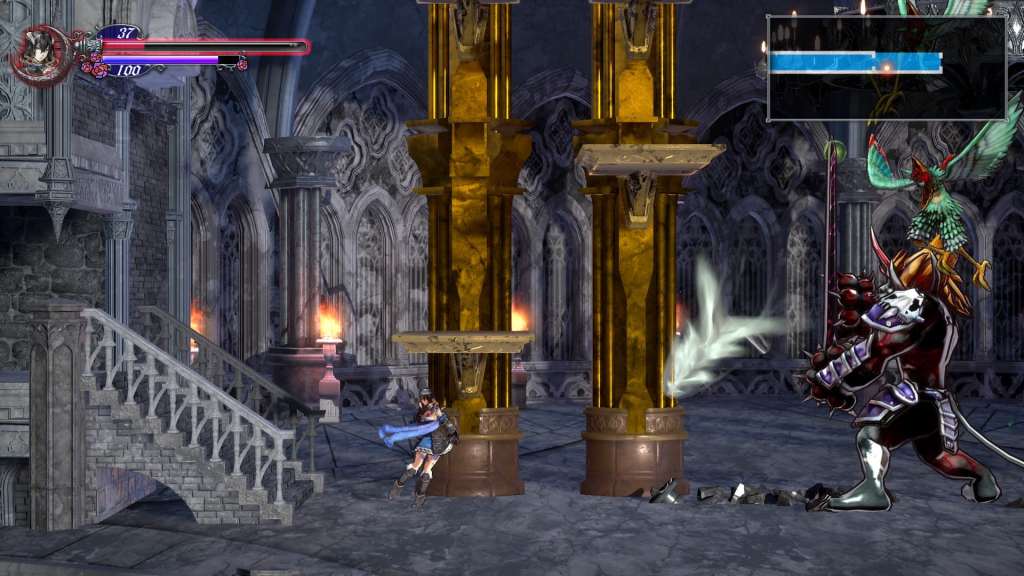 505 Games has its fingers in a lot of major franchises and standalone games, including: Death Stranding, Control, Sniper Elite, Bloodstained, Eiyuden Chronicle, Puzzle Quest, and the original Cooking Mama games. Its library is vast, and it has strong working relationships with many developers around the industry – meaning anything could make an appearance during the showcase.
There are some 'surprise' candidates that are more likely than others, however.
The most recent release on 505's list is Eiyuden Chronicle Rising, a prequel to upcoming blockbuster, Hundred Heroes. Given the timing, it could be that Eiyuden has a major presence during the showcase – or that Hundred Heroes is mentioned at some point. It's set to release in 2023, and a fresh look could give it a much-needed profile boost.
Another, slightly less likely option is the long-awaited sequel to Bloodstained: Ritual of the Night making an appearance. Developer Koji Igarashi has previously spoken about a desire to make a sequel to this beloved title, and while nothing confirm has been announced yet, the franchise making an appearance during the 505 showcase wouldn't be a major shock.
Then, there's Control – perhaps the game 505 is most known for publishing alongside Remedy Entertainment.
Multiple games are in the works for Control – including a 'bigger-budget' sequel, and a four-player co-op game known only as Condor. Of the two, the more likely to appear is Condor, given we already know the genre and focus of the spin-off. That said, we only heard about the game in mid-2021, so it may not quite be ready for a showcase yet.
Of course, we can also make more outlandish guesses, from a new Drawn to Life, to the revival of the Cooking Mama series post-Cookstar disaster – but these likely exist only in the realm of dreams.
Whatever 505 Games has to show off in May, it's sure to be worth tuning in for.