Australian wrestling is far more humble entertainment than you'd see playing out on WWE TV. Taking place in concert venues, town halls, and RSL clubs, Australia's local wrestlers take part in epic, hard-hitting matches rarely seen by wider audiences. The lack of TV broadcast and budget means that Australia's local scene lacks the prestige of global companies like WWE, but Australian wrestlers are working hard to change that perception.
The success of Australian-born wrestler Rhea Ripley is testament to that.
She follows in the footsteps of many Australian wrestlers who have successfully transitioned from local promotions to the big stage and bright lights of WWE. Alongside fellow Australian wrestlers Toni Storm, Billie Kay, Peyton Royce, Indi Hartwell and Murphy (aka Buddy Matthews), she's also part of a unique class in 2K Games' latest video game adaptation, WWE 2K22.
With so many Australian faces included in this year's game, WWE 2K22 has become a well-earned showcase for the talents of the local scene – something Ripley considers extremely important as Australian wrestling evolves.
Read: WWE 2K22 review – A phoenix rises from the ashes
'Growing up, you didn't really see [wrestlers] coming from Australia, especially in a WWE game,' Ripley told GamesHub via Zoom.
'It's wild to be in it … but I'm also so stoked that I could be that person … If I could go back in time and talk to younger me and tell her that she'd be a part of WWE and in a 2K game, I don't think I would have believed myself.'
Being included in WWE 2K22 is a strange feeling for Ripley
For Ripley, seeing herself in a video game is extremely weird. Australians are notoriously humble people – a fact that Ripley acknowledges – and being included in such a high budget production, designed to be played worldwide, was an odd experience for her, particularly given how realistic and polished WWE 2K22 is.
'We have to do the scans where we're in this truck, and there's just cameras all around us … and it's very overwhelming,' Ripley explained. 'You gotta tie your hair up, have a fresh face, no makeup, no nothing. Then they have you sit there and pull all these face expressions … it's wild to see what goes into it.'
Ripley described watching YouTube videos of gameplay, and being extremely surprised to see her in-game model making her exact facial expressions.
'It is very, very strange,' she said.
While growing up, Ripley saw few Australian wrestlers on the big stage – and even fewer in wrestling games – she hopes that being in the game alongside her fellow wrestlers will help to inspire a new generation coming up in the industry.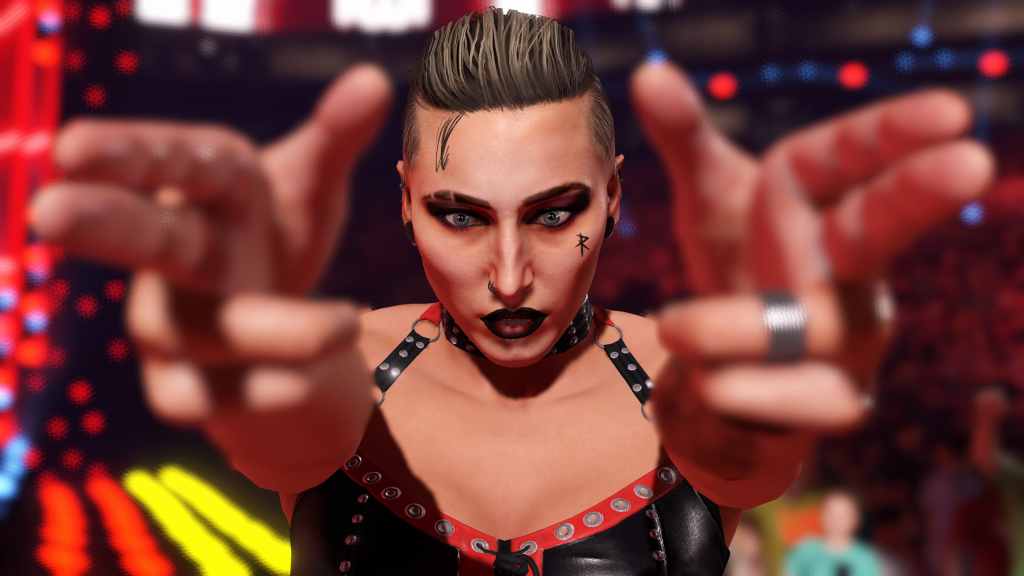 Australian wrestlers are taking over the wrestling world
Workers from Australia can currently be found in multiple wrestling promotions around the world from Impact (Tenille Dashwood, JONAH), to NJPW (Robbie Eagles, Mikey Nicholls), to AEW (Buddy Matthews), and of course, WWE (Rhea Ripley, Indi Hartwell, Persia Pirotta, Grayson Waller, Duke Hudson).
Ripley credits the success of Australia's local wrestling scene, and the sheer number included in WWE 2K22, to the hard work and diligence of local wrestlers, who often have to fight to be recognised in an increasingly competitive global market.
'When I first started wrestling, the Aussie scene was very quiet. No-one really knew it about it. I didn't really know about it until I was 14 years old … It's great to see how far we've come, and how everyone's still striving to get to the next step.'
While Ripley acknowledges it's unfortunate that so many Australian wrestlers have recently left WWE – Toni Storm, Billie Kay, Peyton Royce and Murphy have all been released in the last year – she also thinks it's great they maintain a spot in WWE 2K22, as a testament to their hard work.
Each has a legacy that's worth preserving – and an important spot in Australian wrestling history.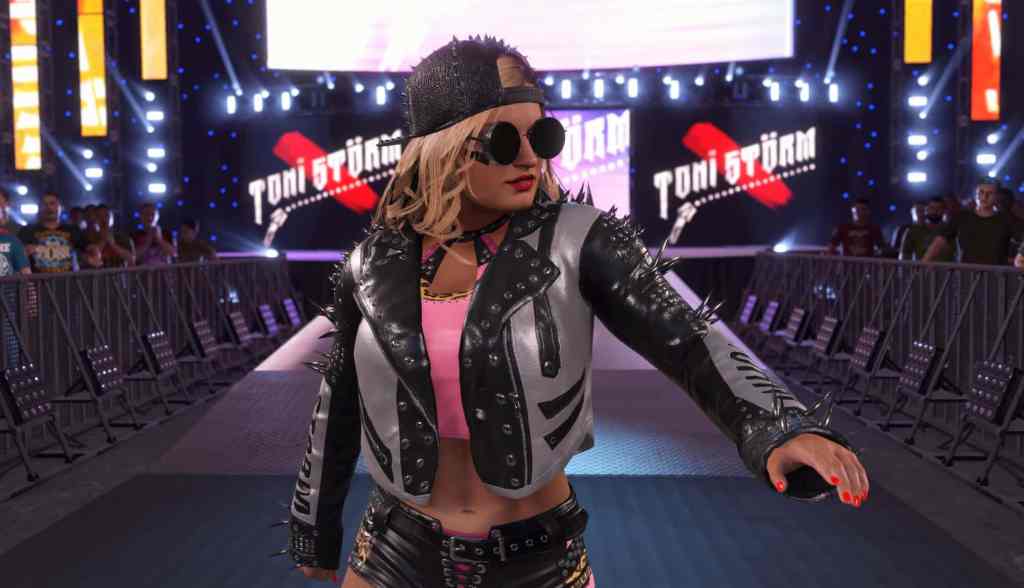 Ripley's own rating shows off exactly how hard she's worked to carve out her own legacy – with 86 being one of the top-rated scores for the women's division in the game. While the ratings in the WWE 2K series are essentially average scored based on a wrestler's 'power' position in WWE, they also speak to the quality of a wrestler's matches, performances, and skillset.
Since 2017, Ripley has turned heads with powerful, hard-hitting moves and an aggressive, punk-rock persona that has won the hearts of fans. After competing in the inaugural Mae Young Classic, Ripley rose up the ranks to nab the WWE Raw Women's Championship at WrestleMania 37. She's also laid claim to various titles in NXT UK, and the WWE Women's Tag Team Championship.
Her inclusion in WWE 2K22, alongside a talented roster of Australian wrestlers, is an achievement that speaks to her dedication and skill. Ripley has come a long way since her days in the Australian independent scene, and it's fantastic to see her, and her fellow Australians, represented so well in WWE 2K22.
It's a well-deserved accolade for Ripley and her fellow Australians. While next year's iteration of the game will likely remove Royce, Kay and Murphy from the title, WWE 2K22 will remain an excellent representation of a golden era for Australian wrestling.
When WWE 2K23 rolls around, this legacy will also likely continue with fresh names like Grayson Waller, Persia Pirotta, and Duke Hudson. If Ripley and her cohort have proved anything, it's that Australian wrestling has permanently made its mark, and will continue to thrive well into the future.