Blizzard's newest World of Warcraft expansion, Dragonflight, has been announced, but is it enough to give the MMORPG a much-needed shot in the arm?
At its peak in 2010, World of Warcraft reported 12 million subscribers. It's still a popular game in 2022, but after more than a year of controversy, and third-party statistics showing a trending drop in subscribers since 2016, Blizzard likely wants to pull out all the stops to stoke the fires of player interest, and turn things around.
Ongoing allegations of workplace harassment and unfair working conditions continue to plague the company's once gleaming public reputation in the industry. While it has committed to working on improving the conditions for its employees and workplace diversity, there's still a long way to go towards regaining player trust.
Speaking to GamesHub, World of Warcraft Senior Game Designer Graham Berger said one of the aims of Dragonflight is 're-examining the core of [the game],' and going back to what made it great, albeit with a facelift.
'I think we all felt there's some stuff in the game that we've been riding on for many years and really needs another look at.'
The previous two expansions, Battle for Azeroth and Shadowlands, beat previous launch-day sales records, selling 3.4 and 3.7 million copies respectively. However, both received 'generally unfavourable' user reviews, according to Metacritic. This is in comparison to earlier expansions like Legion and the classic Wrath of the Lich King, which were widely lauded for their creativity both in story and gameplay.
Lead Game Designer Jeremy Feasel said Dragonflight is a return to the 'more exploratory vibe… for the first time since probably Mists of Pandaria.' Players of the expansion can expect to find wide, expansive zones filled with side quests, lore, and gameplay to suit a broad range of playstyles.
'We've always been interested in going back to the home of the dragonflights…they've had a huge part in shaping the fate of Azeroth, but we don't really know a huge amount about them.'
This is a departure from the 'very big, otherworldly stories' Berger says the franchise has been telling for a very long time, and signals the game coming back to core fantasy trappings.
Like other MMOs in recent years, some players have become wearied by the constant escalation of WoW's storyline, calling it 'unsustainable'. World-ending events and all-powerful titans, gods and bosses are quintessential in a game like World of Warcraft. However, it's inevitable that there will be a point where the story reaches the proverbial ceiling as far as escalating stakes.
While Dragonflight may hinge itself on the return of the dragons of Azeroth, the team behind the expansion seems keen to bring players a refreshing story that allows them to truly delve into the world that drew many into the franchise in the first place.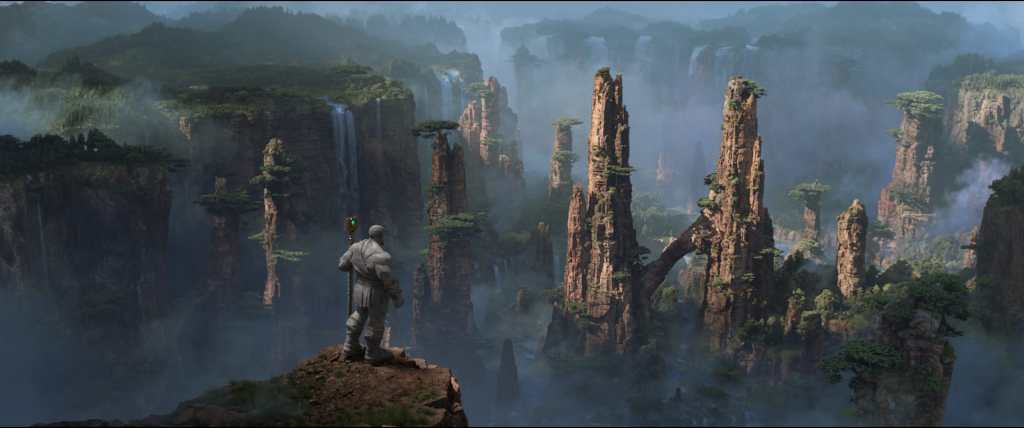 Turning to the community
Blizzard's introduction of the Community Council initiative in November is one hopeful improvement for players wanting to see changes to the franchise.
To get some additional perspective, we spoke to James from Melbourne, who has been playing World of Warcraft on and off since before the first expansion, The Burning Crusade, in 2007. During the ongoing Activision-Blizzard controversy, he stopped playing altogether.
He says Blizzard needs to 'really reinforce their recent push towards listening to player feedback' in order for the game to improve and survive.
'Patches 9.1.5 and 9.2.5, as well as statements [during the Dragonflight launch] indicate a moving culture towards listening to player feedback. However, the expansion really serves to be the test.'
James is one of many players interested to see the move away from the recent trend of borrowed power that WoW has come to be known for. 'Borrowed power' refers to mechanics such as artifact powers or Azerite shards, like in Battle for Azeroth. He says the move away from this indicates to him that Blizzard has been listening, but has his reservations about whether they'll continue this trend.
Feasel says player feedback has played a major role in shaping and influencing Dragonflight's development.
'We've been hearing a lot about elements that players didn't really want to see again, whether that's artifact power in its current form, or various other similar things, and things players would like to see more of.'
Inspiration and customisation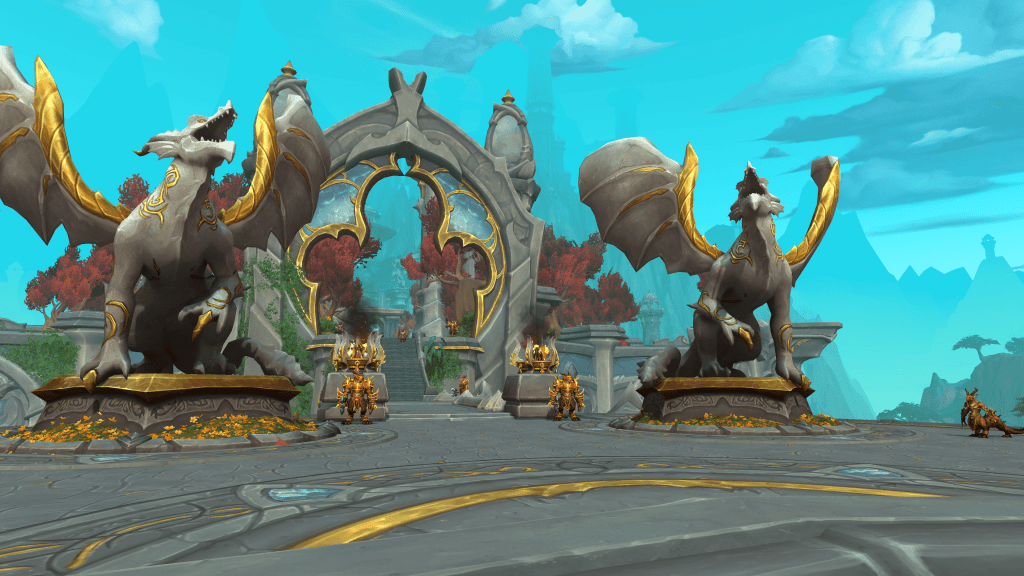 Feasel told GamesHub the work going into Dragonflight and elements of World of Warcraft as a whole has been done with 'a lot of future-proofing in mind.'
'How can we give players tonnes more customisation options that open up additional ways to play? How can we make it easy for players to get in and play alongside their friends?'
Interestingly, some of the updates seem to be taking a leaf out of the book of other highly popular MMOs, perhaps in a move to recapture players that have since migrated on to other games like Final Fantasy XIV (FFXIV), New World, and Guild Wars 2 (GW2).
One of the big revamps announced as part of Dragonflight is an update to talents, with a return to the talent tree system. Players will be able to customise their talents in new ways and save these load-outs to swap to at any time. The update to talents is a big change, one that Feasel believes many players will be excited about.
'We can start to identify play styles that maybe we weren't able to cater to previously, and really double down on them or allow players to play the game in a significantly different way.'
The new method of travel is another way the World of Warcraft team are working to personalise the player experience. Dragon riding is a new travel mode that will allow players to customise their own drake and unlock new abilities to improve their speed and stamina.
Most previous WoW mounts have varied mostly in aesthetics, so the move to more personalised travel through Azeroth is a change more in line with Guild Wars 2, where different mounts hold varying attributes that benefit different terrain and travel.
Meanwhile, professions are also getting an overhaul with a return to specialisation and quality ratings, rewarding players who dedicate themselves to a profession with better stats and effects. FFXIV's crafting system plays similarly to this, with the rating of the finished product based on your level, crafting buffs, and the quality of materials used.
Whether the level of items crafted in WoW under the revamped system is impacted based on quality, in the same way as Final Fantasy, is unknown. However, a shift of focus to quality may be just the update needed to change professions from a point and click grind to something that requires more finesse (as an avid culinary crafter in every MMO ever, I'll be closely watching this one).
It seems like Blizzard has spent the last two years listening and learning from past mistakes in the lead-up to the announcement of Dragonflight. Currently, there's no confirmed release date for Dragonflight, with Feasel saying the team wants to get the big changes right before it reaches screens across the globe.
Whether the team's efforts to bring World of Warcraft back to its roots and refresh a game that has a nearly two-decade-long legacy is enough to shift the trend of player retention in its favour is yet to be seen. However, it's clear that Blizzard has a lot of work to do before players will feel ready to return to Azeroth.