Living and working in the covid era has taught us a lot about the value of staying connected. It's also taught us how digital spaces can bridge the gap between 'real life' and the digital world in lieu of in-person meetings and travel. Many industries have been impacted by this change — and the fashion world experiencing greater difficulties than most. It's why upcoming Sims 4 kit, Modern Menswear, is such a fascinating experiment.
Created in collaboration with fashion designers Stefan Cooke and Jake Burt, the pack will bring a fresh set of masculine clothes to The Sims 4. The collection includes new textiles and patterns including floral jumpers, shirtdresses and cardigans for players to dress their Sims in.
While it represents a new way for Cooke and Burt to reach a digital audience, it could also be the future of how fashion is shared with audiences.
'I think what we learned [during the pandemic] is [it's] about being realistic, about shifting back to a customer that you are actually engaging with, not just making a collection and churning out pieces for the sake of it.' Cook and Burt told GamesHub of the collection.
'[Digital gallery spaces] seems like a natural way for people to reach a wider audience and also utilise the digital tools that have been developed in the last few years.'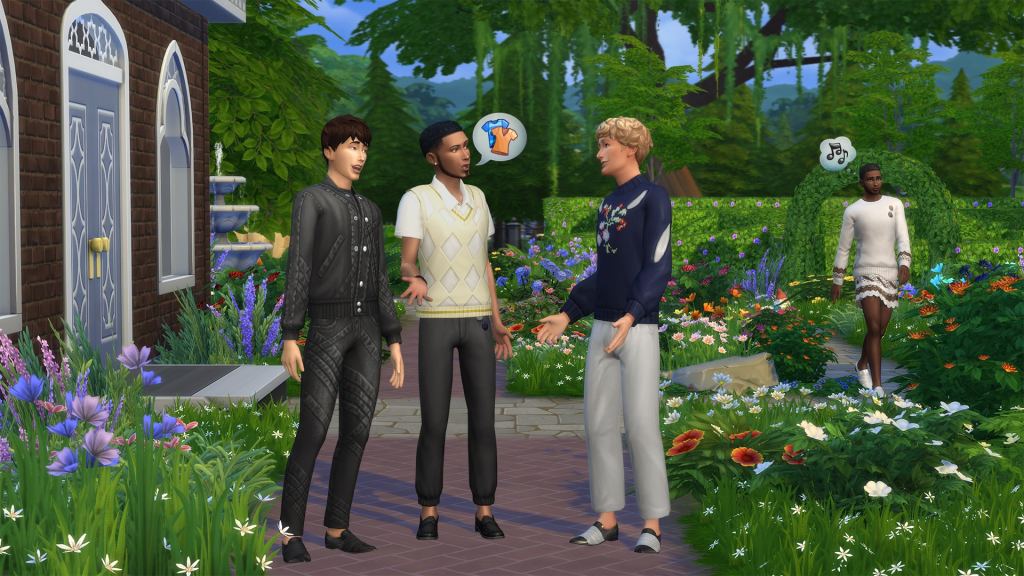 To share their new fashion collection with a digital audience, Cooke and Burt teamed up with The Sims 4 to digitise key pieces from their last three seasons of fashion. They described the collaboration as 'so coherent' because fashion has always been a key part of The Sims' identity.
'The Sims is always looking to push its users and community forward by offering options, which is what we want to do as a brand,' Cooke and Burt said.
In a time when the fashion industry has been decimated by covid, it's a fresh new way for people to experience and view fashions. For Cooke and Burt, the translation process between the physical and digital worlds was fascinating.
Read: God, give me a body: How virtual events and museums can be better
'We were surprised by how many physical tools went into creating the digital clothes, especially when creating [the] texture and finish of the garments,' Cook and Burt said. 'We had meetings twice weekly with The Sims team and it was amazing to see the collection develop.'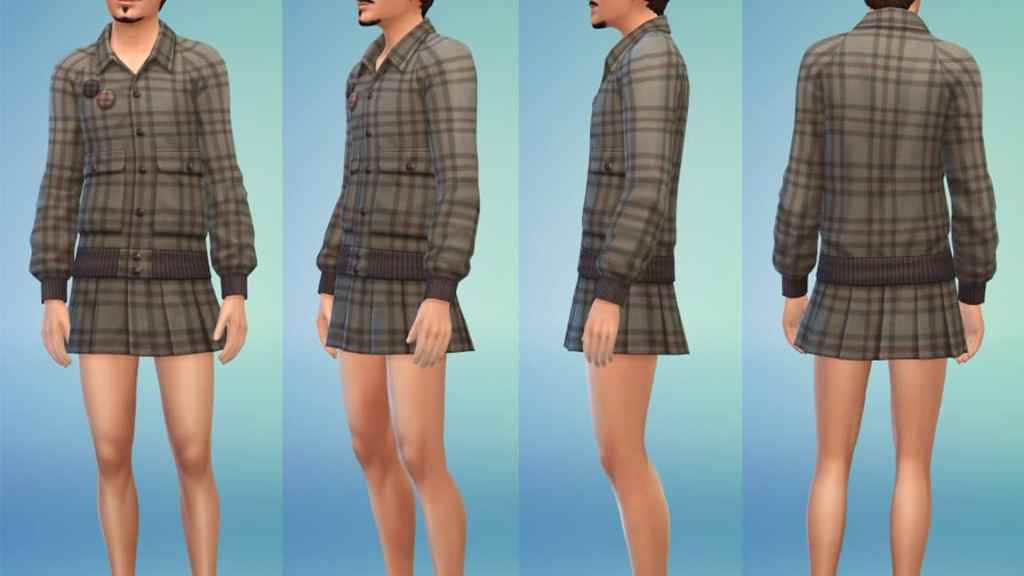 Beyond being a fun addition to the game, and allowing everyone to experience a slice of the fashion world without leaving home, Modern Menswear also provides insight into how digital spaces are evolving.
While the covid era has meant in-person gallery spaces are either inaccessible or very restricted for patrons, the digital world allows for greater engagement on all fronts.
It also provides a new frontier for those looking to connect with audiences online.
'Expanding beyond the fashion industry into gaming and technology is an amazing opportunity,' Burt and Cooke said of the chance to digitise their collection. 'We are very excited to engage with people in this new way.'
When The Sims 4: Modern Menswear kit launches for PC and console on 3 December 2021, fans will be able to dive in with a bundle of new fashions, fresh from the real-life Stefan Cooke and Jake Burt collection.
While travelling to view these London-based fashions is still off the menu for most, Modern Menswear provides a nifty opportunity to interact with them on a more personal level. As the covid pandemic continues to change how we live, expect ventures like this to become more common.