The Last of Us HBO has launched to a massively successful critical and audience reception within its first few episodes, garnering new fans to the franchise, as well as providing new and refreshing narrative arcs for long-time fans of the original games. Viewers who have been following the show closely can appreciate that with this large amount of enthusiasm in the series' early days comes new waves of content which delve deeper into the lore of this world and the characters who bring it to life.
Troy Baker – Joel's original voice and motion capture actor in The Last of Us video games, hosts the 'official companion podcast' for the adaptation, breaking down and reflecting on the events of each episode alongside series Showrunners Craig Maizin (Chernobyl Writer and Creator) and Neil Druckmann (Creative Director on The Last of Us Part I & II), with each member bringing a unique perspective on the creation of the series.
In this recap of HBO's The Last of Us Podcast Episode 1, we'll break down some of the key takeaways and behind the scenes tidbits mentioned, and will also provide some additional context on how the series deviates from and compares to the base games as each podcast episode airs. 
---
---
The origins of HBO's The Last of Us
Episode 1 of HBO's The Last of Us Podcast begins with Craig Mazin and Neil Druckmann recounting the story of how they were first introduced, as interestingly enough, they met through a mutual friend Shannon Woodward – who plays the role of Dina in The Last of Us Part II.
Before Druckmann had formally met with Mazin, he hadn't yet seen Chernobyl (the critically acclaimed 2019 HBO miniseries written by Craig Mazin), and had already experienced a failed attempt at adapting The Last of Us into a film, saying the material was simply 'too big' to fit into a movie script and that he was unable to land on a better way to approach it.
Mazin had already played The Last of Us, and after becoming closer with Shannon Woodward and finding out she was working on a sequel to the game, Woodward mentioned the two would 'probably be great friends'.
During this time, Mazin was also in conversations with Sony Interactive Entertainment, and was presented a list of titles and asked which ones he thought would be viable to adapt into a series. He noticed The Last of Us wasn't included in the lineup, and was told Druckmann would be in charge of adapting that IP.
At around the same time Chernobyl was released, the adaptation rights were reverted back to Naughty Dog – the studio who published and developed The Last of Us video game franchise. By this point Druckmann had watched Chernobyl, was 'blown away' by it, and the two officially met.
They both entered a meeting at HBO, Mazin launched into a pitch presented to the network executives, and Druckmann 'let' Mazin lead the interaction. Druckmann mentioned he was 'very impressed at his knowledge and was moved by the way he told the story', paying attention to the 'emotional reaction' Mazin was having.
HBO Executive Casey Bloys told Mazin during the meeting, 'whatever your next project is has to make you float, this is clearly it'. When the meeting concluded, they all shook hands and were on their way to creating the series.
---
The opening scene of the first episode
The cold open of the first episode was also discussed, which shows a fictional talk show segment taking place in 1968, centred on two epidemiologists discussing the potential origin of the Cordyceps outbreak.
This opening scene was initially going to show a Planet Earth-inspired clip the team had created, which explained the function and manifestation of the Cordyceps virus and explained everything an audience needed to know in a very 'educational', 'intellectual' manner. It communicated itself clearly, but by all accounts didn't feel like an entirely compelling watch.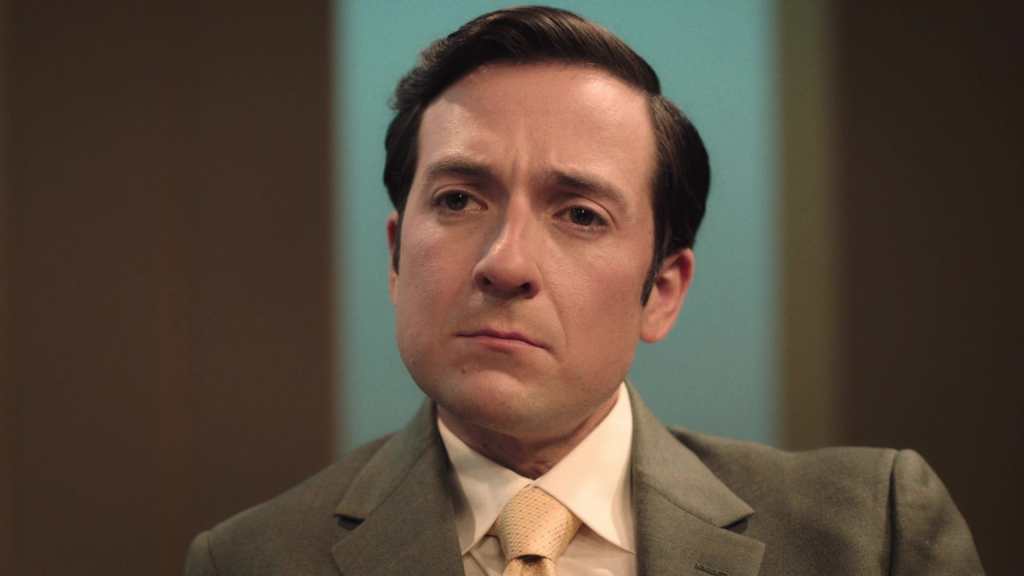 Mazin had drafted the talk show segment very early on in production, explaining he wanted to write something 'as if he had found a transcript of an old Dick Cavett [episode] from 1969'. He pitched the idea to Druckmann twice, experiencing some pushback in the beginning due to concerns it felt 'a little weird'.
It wasn't until a few weeks away from wrapping production that Mazin, still not thrilled with the Planet Earth-inspired clip, sent Druckmann a fully edited version of the talk show transcript, and this was what cemented the decision to replace the first version of the cold open.
As this scene was already an immediate deviation from the games and provided further context into the world, though it didn't give a definitive answer on the origin of the virus, they felt it 'invited conversation' for viewers to discuss theories and analyse clues, with Druckmann stating:
'As a fan, it catches you off guard and already signals to you, everything you think you know about this you don't know about this'. Druckmann also felt the opening created pervasive tension and elevated the 'mundane' moments that took place early on in the first episode with the Miller family (Joel, Sarah, and Tommy).
Mazin also drew inspiration from some of the themes presented in Chernobyl, reflecting on the idea that as humans when faced with impending disaster, 'we know things, and we all agree that they're gonna happen, and then we pretend they're not'.
---
Depicting the outbreak
Scenes first depicting the infected were discussed, with notable conversations surrounding Joel and Sarah's next door neighbour – an elderly woman Sarah had visited earlier on in the episode who later succumbed to the effects of the virus and was then murdered by Joel.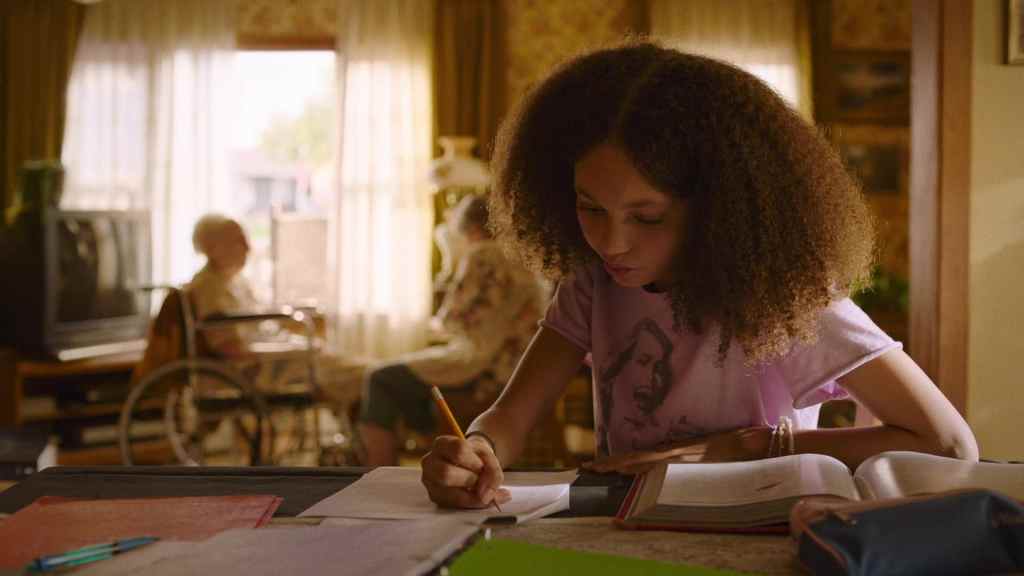 Both Mazin and Druckmann were attracted to the idea of the audience getting to meet these characters before seeing them infected, as the idea of seeing an elderly woman who could barely move due to her illness and was later fully 'animated' as a result of the infection, was a far scarier concept. This also led to some discussion around how the virus takes hold of the brain, with Druckmann adding:
'There's a contradiction of the infected being beautiful, but also scary at the same time. And here is this weird contradiction that [the virus] is fixing her, but it's taking her mind with it.'
Mazin also alluded to some interesting clues scattered throughout the series after mentioning the woman couldn't eat biscuits, saying:
'Careful viewers of this episode will be rewarded repeatedly because little bits of breadcrumbs have been planted that are going to pay off later in interesting ways'.
---
Things that didn't translate from the game
One of the biggest things this adaptation does gracefully is deviate from and expand on its source material, and conversations surrounding 'what stays' in the series were crucial early on in the writing stages which took place during the end of development for The Last of Us Part II.
There were elements within the first game that didn't necessarily translate to an on-screen adaptation, such as moments that were very gameplay or combat heavy, and the series gave the team freedom to expand on character dynamics in ways they couldn't do as explicitly in a video game.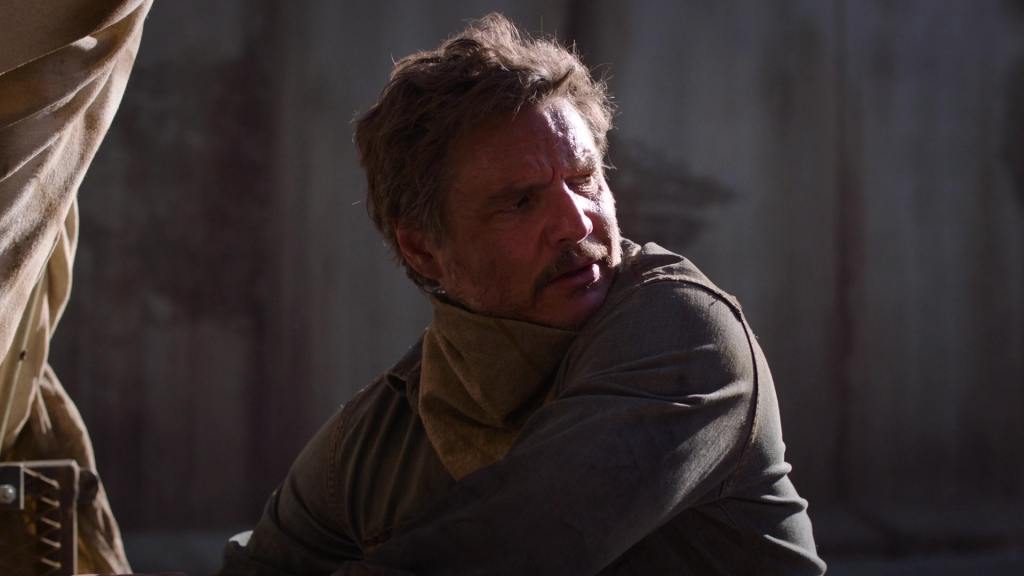 These conversations led to how they could effectively show both how affected Joel was after the twenty year time jump, and the presence of one of the series main antagonists FEDRA, with the team now 'unburdened' by gameplay.
Tonal details in the game that saw people line up, get scanned, and shot on sight if tested positive to the infection, could have been easily missed as players could simply walk by them. In Episode 1, Joel is shown throwing a child – who had been murdered by FEDRA due to a positive result, onto a fire in quite a routine manner. This indicated both how numb he was as a result of the trauma of losing his daughter, and how the world now operated under military enforcement.
---
Changing the ending of the first episode
HBO executives Casey Bloys and Francesca Orsi were vital in pointing out how an audience could potentially respond to some of the initial ideas Druckmann and Mazin had presented. Episode 1 was originally going to end with Joel throwing the child onto the fire, with the introduction of Ellie and Joel planned to take place in the second episode.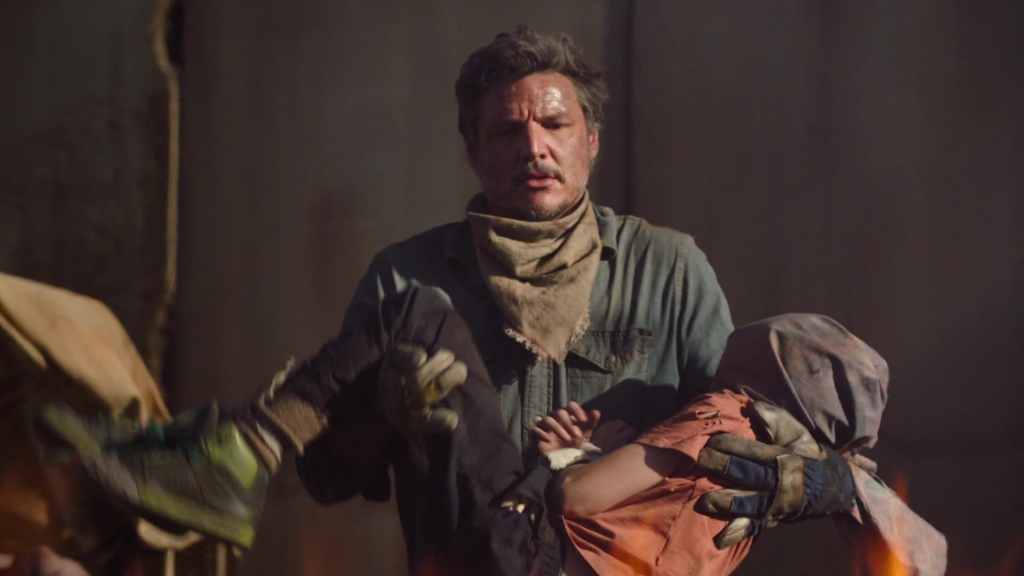 This prompted the executives to explain that audiences 'may just not want to come back' if the ending was too bleak and they didn't introduce these two pivotal characters to each other from the get go, which as Druckmann explained in this episode of the podcast, is the 'inciting incident' of the story of The Last of Us.
As fans of the games themselves, Bloys and Orsi said 'it will hurt all of us in our hearts if they don't want to come back', and their feedback ended up making complete sense to both Mazin and Druckmann.
Druckmann added that in early versions of the script, they had to think about things differently because they all knew where the story was heading, but audiences wouldn't necessarily understand yet why some moments were so important or why they should care about certain characters. Mazin pointed to the credibility of both executives, saying:
'The best network executives are there to honestly represent the audience… They're not supposed to write things for us, they're supposed to tell us how they feel and we're supposed to have faith in their proxy ability'
---
Never Let Me Down Again by Depeche Mode
Lastly, the song used at the end of Episode 1 was 'Never Let Me Down Again' by Depeche Mode.
Mazin spoke to the meaning of music in The Last of Us, as 80s music in particular has been featured across multiple titles, which lyrically forebode 'dark undertones'. Mazin mentioned the reason for this song choice was that he wanted 'an 80s song that felt, at least initially [uptempo], but lyrically had a darkness to it'.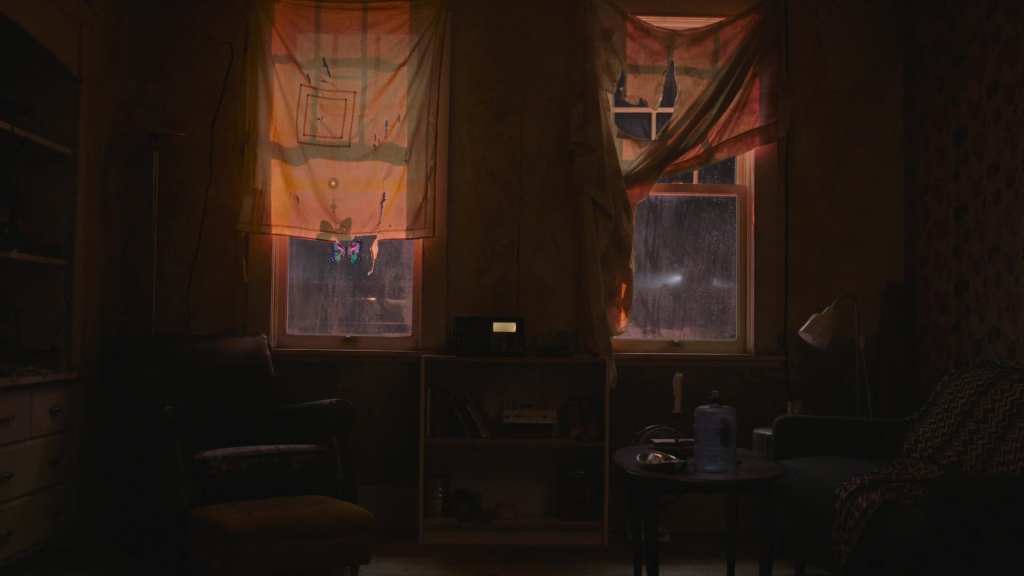 The lyric, 'I'm about to take a ride with my best friend' speaks to themes surrounding addiction, and Mazin points out that Ellie and Joel are both 'dangerous' individuals about to embark on a journey together who don't yet know if they can trust each other, adding:
'The whole point is, you're never going to let me down. Now, they are going to let each other down, and then they're not, and then they are, and then they're not. And that… I thought was a really interesting way in'.
Mazin also provided another clue referencing this song, saying:
'We are going to hear that song again. I won't tell you when or how, but it will be in a very different way and in a very different context'.
Additional analysis and notable quotes
---
For further analysis and reading on the HBO adaptation of The Last of Us, you can check out the following articles:
Episode recaps and analysis:
Behind-the-scenes podcast recaps:
The Last of Us is now streaming on HBO Max in the US, and Binge in Australia.
---