After an absolutely massive June, we're heading for a quieter month for new game releases in July 2023. While there's a number of potential gems in store, as well as long-awaited releases like Capcom's Exoprimal and Nintendo's Pikmin 4, there's far fewer blockbusters. That makes July the perfect month to check out some smaller-scale releases, or to kick back and catch up on your games library.
From Double Dragon to Disney Illusion Island, here's all the major game releases for July 2023.
---
Game releases for July 2023
---
Synapse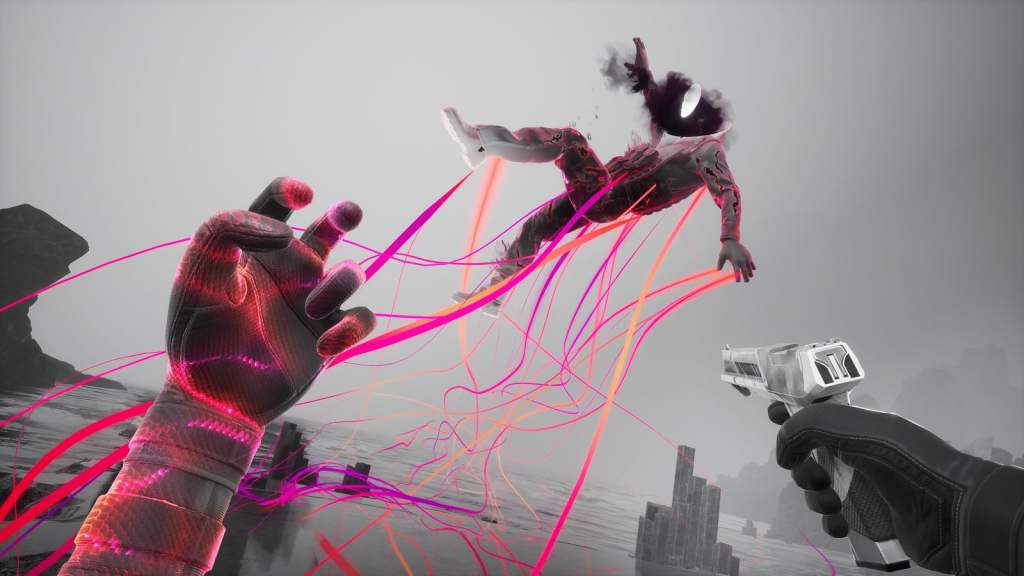 Release Date: 4 July 2023
Platform(s): PlayStation VR2
PlayStation VR2 first-person adventure game Synapse launches as one of the most intriguing game releases of July 2023. In this surreal shooter, you'll combine snappy gunplay with telekinetic abilities, using the PSVR2 Sense controllers to harness great power.
As you travel through Synapse's black-and-white world, you'll encounter a range of enemies, and use your abilities to exploit weaknesses, then 'unleash your inner anti-hero' as you fight for freedom in a hostile landscape.
---
Gylt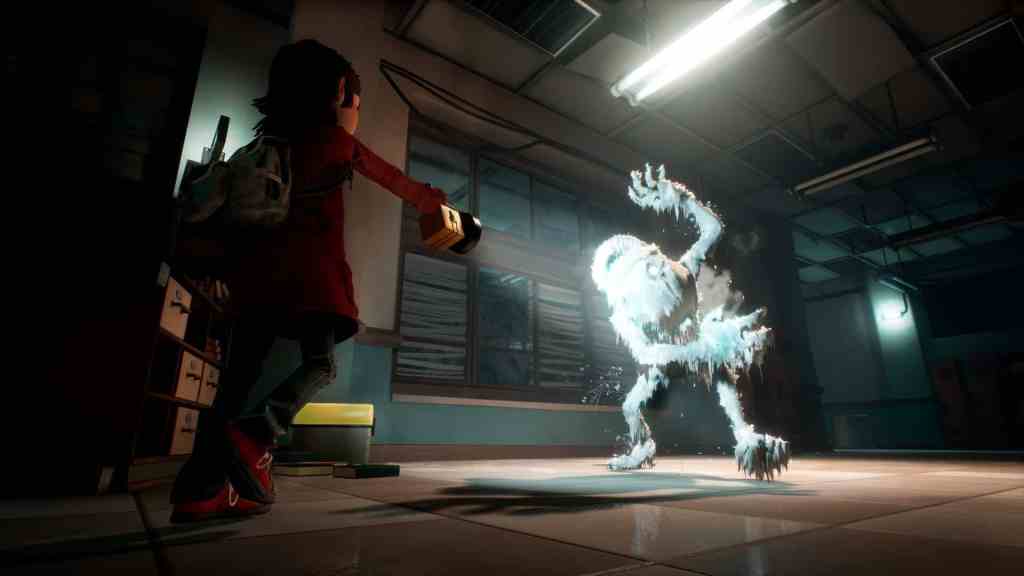 Release Date: 6 July 2023
Platform(s): PlayStation 4, PlayStation 5, Xbox One, Xbox Series X/S, Windows PC
Gylt is a former Google Stadia title that has escaped the bounds of exclusivity, four years after it first released. When it launches on PC and consoles in July 2023, it'll be the first chance for some players to dive in – particularly those in regions where Stadia never released.
Over the course of Gylt, you play a young girl looking for her missing cousin in a strange and spooky world filled with nightmares. It's a little bit Coraline and Little Nightmares and a little bit Alan Wake, as the game's hero, Sally, uses a flashlight as a weapon against an encroaching darkness.
---
The Legend of Heroes: Trails into Reverie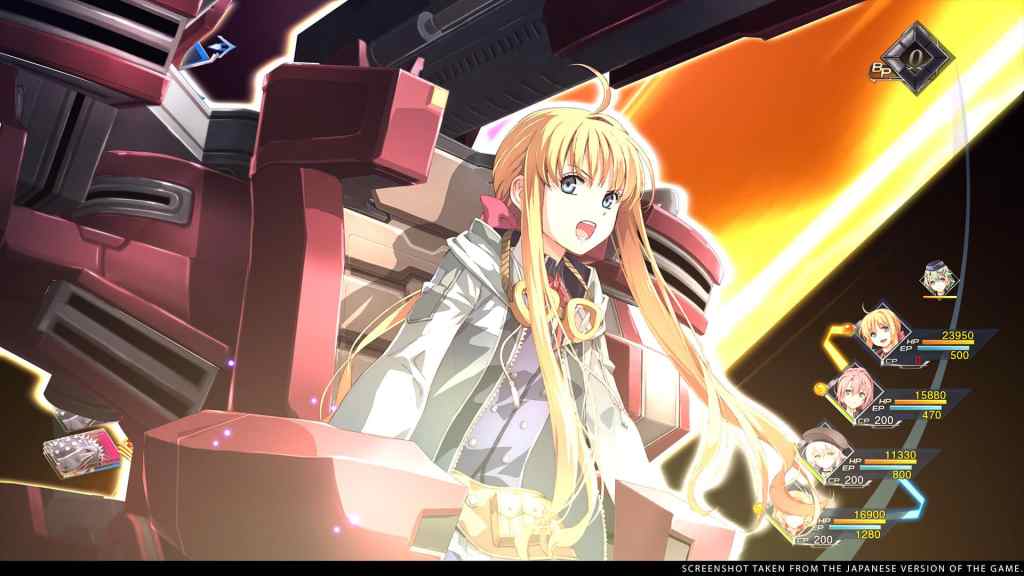 Release Date: 7 July 2023
Platform(s): PlayStation 4, PlayStation 5, Windows PC, Nintendo Switch
The Legend of Heroes: Trails into Reverie was first released in Japan way back in 2020. Finally, in July 2023, the game will get a worldwide English release for PC, PlayStation consoles, and Nintendo Switch. In this release, part of the long-running Trails franchise, you embody three heroes on various fantasy quests – Rean Schwarzer, Lloyd Bannings, and 'C'.
Each has an important part in an unfolding tale that hauls players through the world of Zemuria, with the goal to defeat a strange new threat which plagues the land. In this journey, you'll be able to switch between characters at any time, and work towards uncovering a number of dangerous secrets.
---
Oxenfree 2: Lost Signals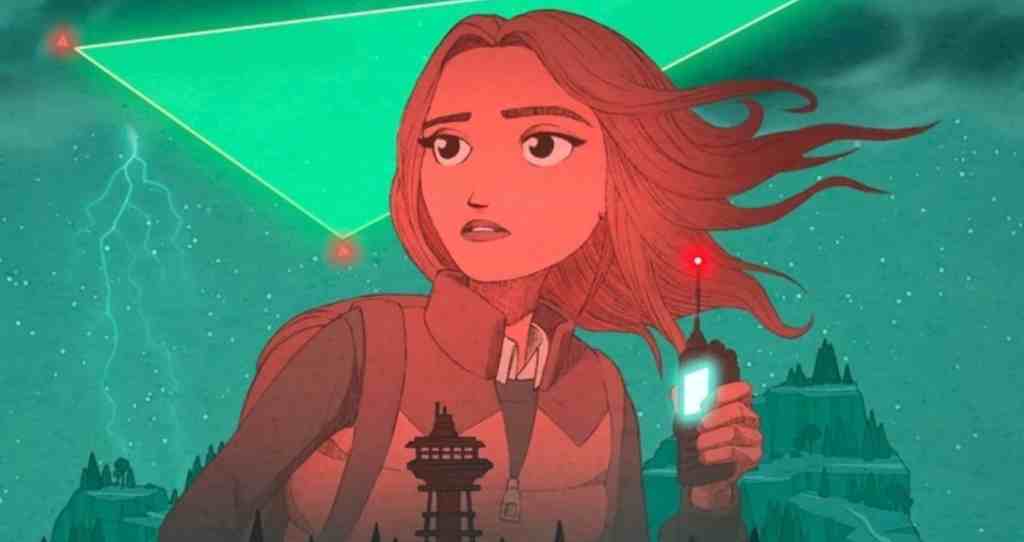 Release Date: 12 July 2023
Platform(s): PlayStation 4, PlayStation 5, Windows PC, Nintendo Switch, Android and iOS via Netflix
The long-awaited sequel to indie hit Oxenfree is finally launching in July 2023, across a range of platforms. Oxenfree 2: Lost Signals takes place five years after the events of the original game, and follows protagonist Riley as she returns to her hometown to investigate strange disturbances in the atmosphere.
In Camena, nothing is as it seems – and it appears something supernatural may be at work. You'll discover the truth of the matter as you explore the town, making choices along the way that'll lead you down dark and mysterious paths.
---
Exoprimal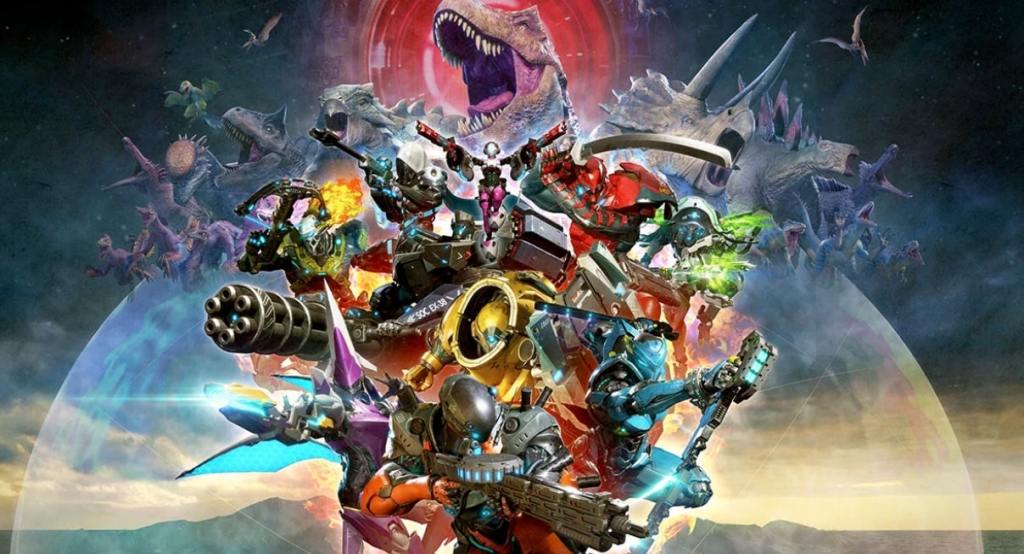 Release Date: 14 July 2023
Platform(s): PlayStation 4, PlayStation 5, Xbox One, Xbox Series X/S, Windows PC
Capcom is finally launching its multiplayer dinosaur extermination game Exoprimal in July 2023, following several beta tests. In this co-op game, you'll team with a number of players in mini-quests to defeat dinosaurs as they pour through strange rifts in space-time, disrupting the real world.
You'll be armed with exosuits and special weapons to bring down the dinosaurs in endless waves, claiming accolades for your prowess in battle. Along the way, you'll also solve the strange mystery of why dinosaurs are appearing in modern times, and how exactly they've been able to breach the time barrier to cause havoc on Earth.
---
Jagged Alliance 3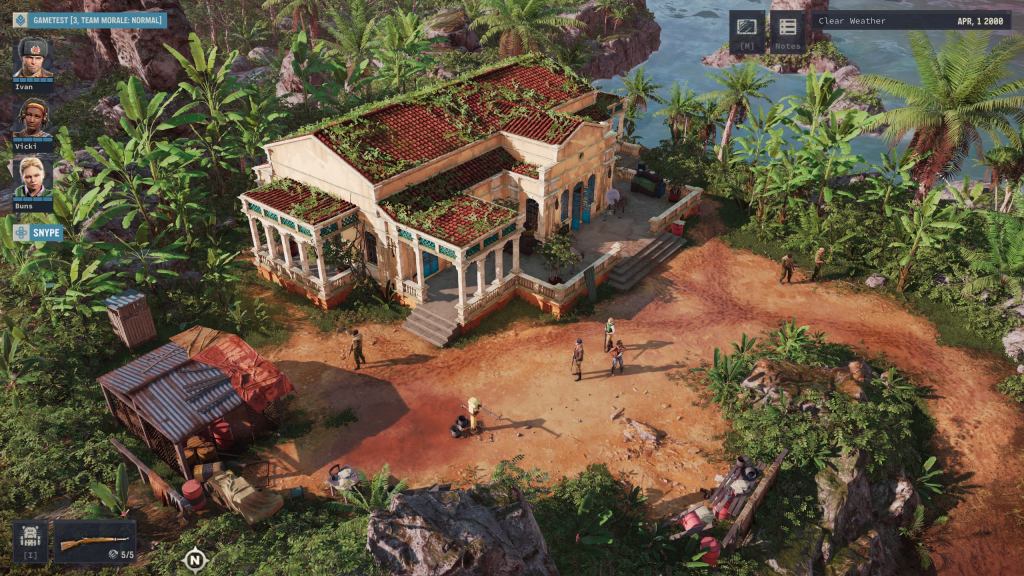 Release Date: 14 July 2023
Platform(s): Windows PC
The third entry in the Jagged Alliance franchise launches as one of very few turn-based strategy game releases in July 2023. That clears a path for little competition between fans of the genre, who'll likely be drawn in by JA3's approach to narrative and tactical gameplay – which involves players recruiting mercenaries to restore order in the country of Grand Chien.
It's your job, as the leader of a mercenary crew, to hire a band of fighters to defeat the paramilitary force known as The Legion, and restore the president of Grand Chien to power. It's not easy to complete this feat but with tactical decisions and clever recruitment, you'll work your way across the land, dispatching forces in tense battles and playing peacekeeper as you roam.
---
Viewfinder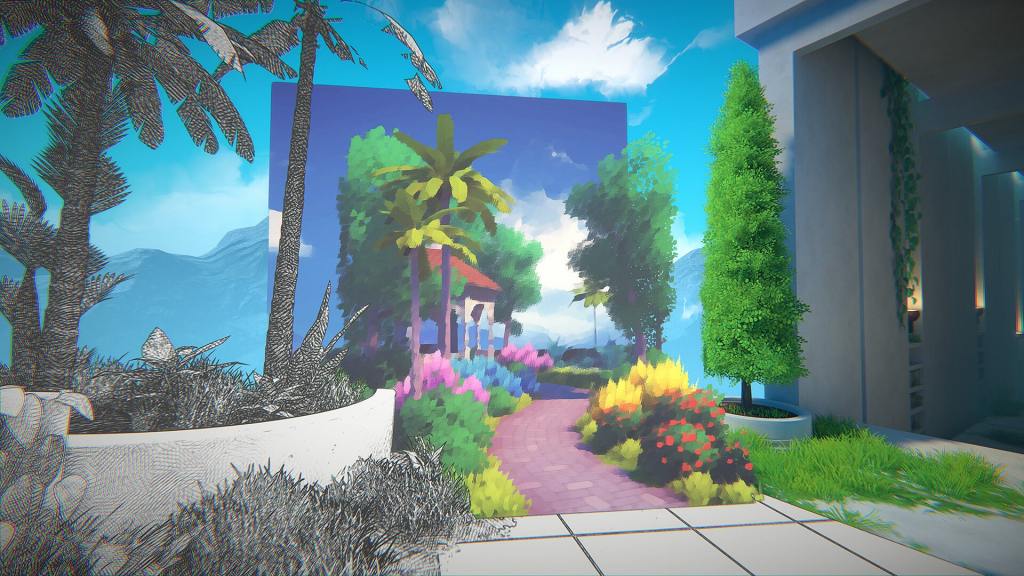 Release Date: 18 July 2023
Platform(s): PlayStation 5, Windows PC
Viewfinder is one of the most unique game releases on this list – and one of the most technically mind-blowing. In the game, you're a bodiless wanderer traversing a world by photograph. As in, your reality will change and shift around you, based on which photograph you draw from your stack. Take out a photograph with a building, and it will transpose itself onto the real world, so you can physically climb that building to reach a new ledge.
Put a new path ahead, and you can travel 'into' the photograph, as the world it depicts becomes real. It's a very nifty idea – and based on early demos with the game, it works impressively well. Viewfinder is shaping up to be a very novel experience indeed.
---
Sea of Thieves: The Legend of Monkey Island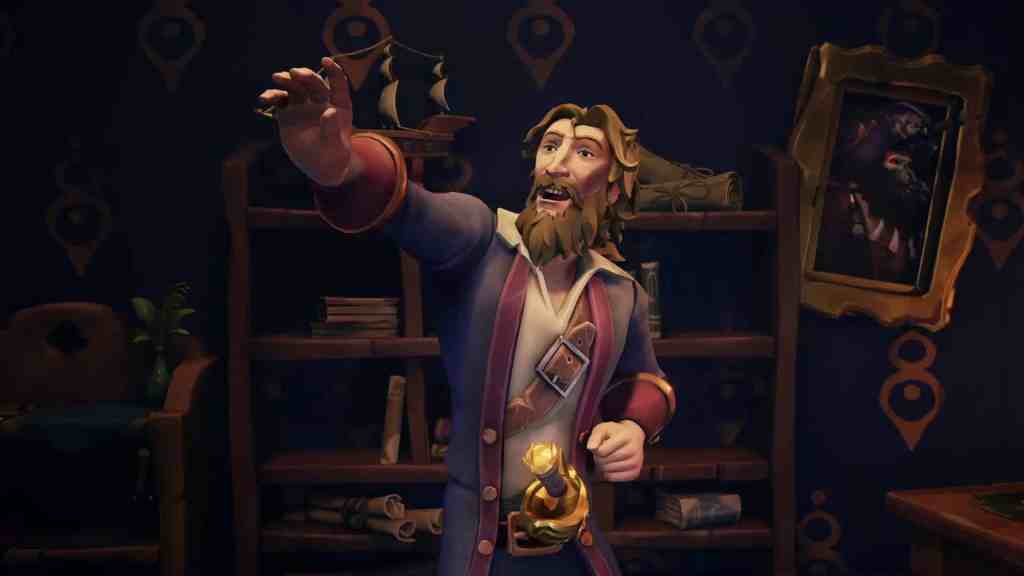 Release Date: 20 July 2023
Platform(s): Xbox One, Xbox Series X/S, Windows PC
Sea of Thieves is crossing over into the Monkey Island franchise in July 2023, with a major new story expansion starring Guybrush Threepwood, LeChuck, and the rest of the Monkey Island crew. This was surprise-announced during the recent Xbox Games Showcase, much to the delight of nostalgic Monkey Island fans.
Expect plenty of fan service in this tale, as players team up with Guybrush on a high seas adventure – one likely filled with peril, puns, and plenty of light-hearted jabs. From early trailers, it appears this adventure will retain the fun, over-the-top spirit of the original Monkey Island for a new foray into the beloved series.
---
Homeseek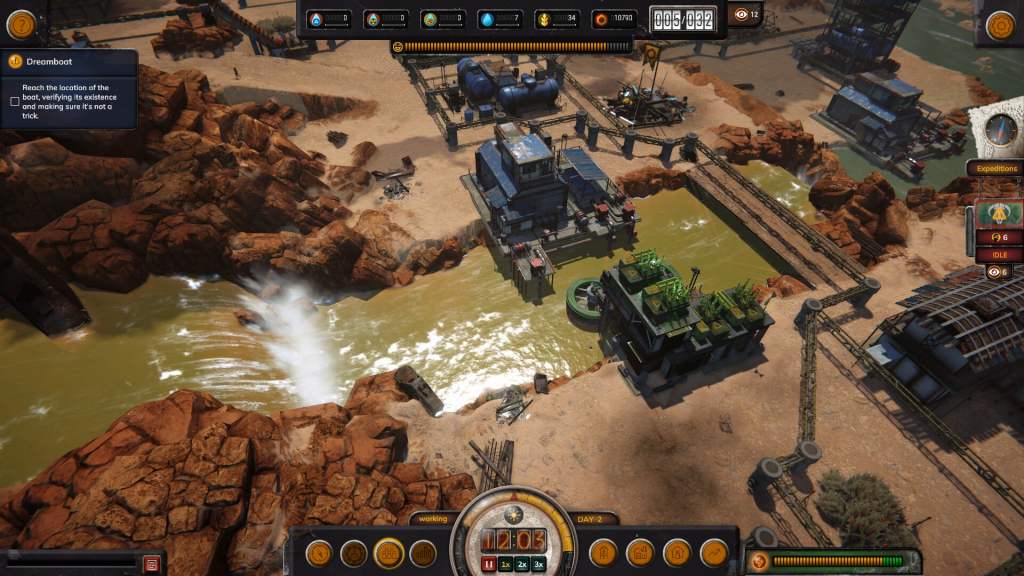 Release Date: 20 July 2023
Platform(s): Windows PC
Homeseek is a post-apocalyptic survival game set in a world where water is a precious resources. As the benevolent manager of a colony in this world, you must make strategic decisions to protect your flock, and ensure they're well-equipped to survive a harsh and hostile land.
This involves difficult choices – as you may need to turn away starving folk or make compromises to your morals as circumstances become tougher and your world evolves. Across two major campaigns, you'll need to ensure your choices stack up, and that you're ready to deal with the consequences of playing selfishly.
---
Pikmin 4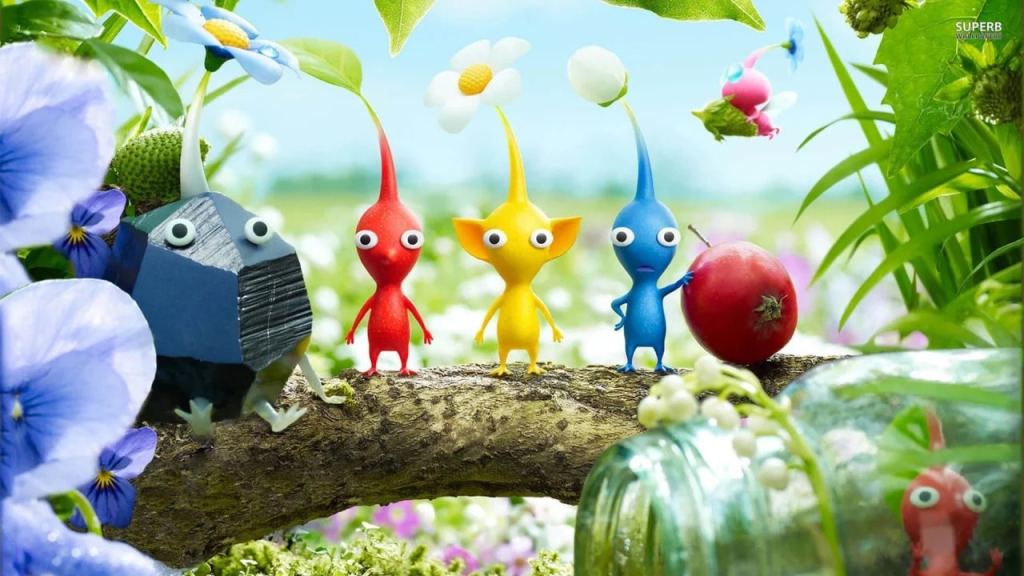 Release Date: 21 July 2023
Platform(s): Nintendo Switch
The long-awaited Pikmin 4 debuts on Nintendo Switch in July 2023. This sequel again tasks players with leading troops of tiny little plant creatures across a ginormous world, but there's some real twists in the formula here that make this game stand out amongst the rest.
For one thing, you'll be accompanied on your adventures by a large, loveable dog creature named Oatchi. For another, you'll now be able to explore at night, with new dangers awaiting in tense missions where surprises lurk around every corner. While Pikmin is usually delightful and wholesome, expect some scares in this tale.
---
Remnant 2
Release Date: 25 July 2023
Platform(s): PlayStation 5, Xbox Series X/S, Windows PC
Remnant 2, the sequel to Remnant: From the Ashes, will bring strange demons and deadly encounters in July 2023. In this adventure, which can be played solo or with friends in co-op, you'll attempt to survive a dark world filled with unfathomable creatures in the quest to fight for humanity's survival.
You'll have a number of magical weapons at your disposal – including hellfire shotguns, bladed guns, and even deadly, giant swords. In each of the game's many worlds you'll find new and more powerful threats, as monsters roam in cavernous dungeons and towering castles. Deploy your weapons wisely, and you might survive your journey.
---
Double Dragon Gaiden: Rise Of The Dragons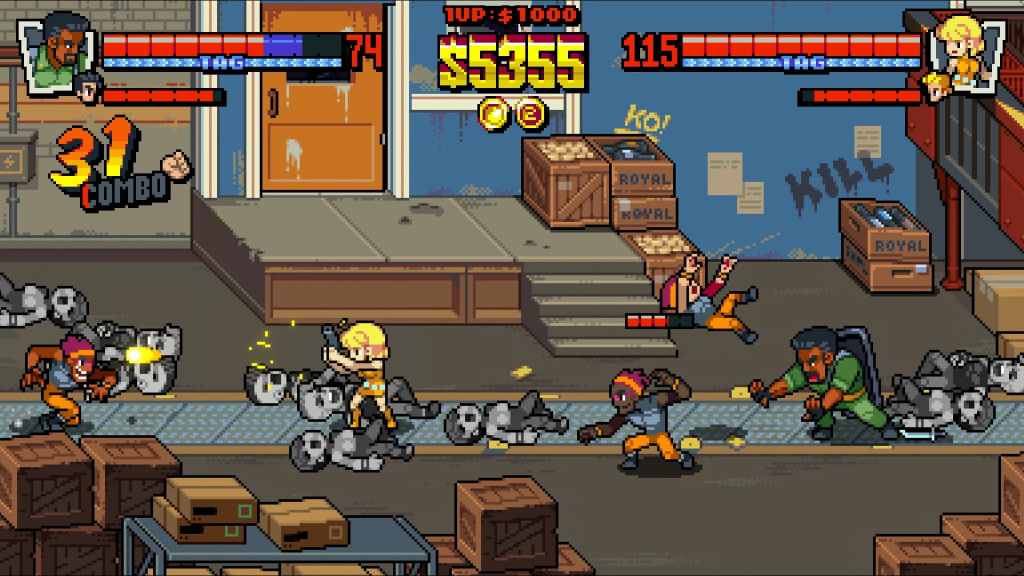 Release Date: 27 July 2023
Platform(s): PlayStation 4, PlayStation 5, Xbox One, Xbox Series X/S, Windows PC, Nintendo Switch
Double Dragon is back, with the release of Double Dragon Gaiden: Rise of the Dragons in July 2023. This game is a reimagining of the classic franchise, with a brand new art style complimenting classic gameplay. You'll enter the streets as one of 13 playable characters – including the iconic Billy and Jimmy – and set about fighting hordes of gangs as they roam your town.
As with the classic Double Dragon, your task is to clean the streets using a variety of special fighting moves – and you'll also be able to tackle this challenge with a friend by your side in local co-op mode. Whether you're nostalgic for the original, or you're just looking for a retro beat-em-up, Rise of the Dragons should be a worthy contender.
---
The Expanse: A Telltale Series
Release Date: 27 July 2023
Platform(s): PlayStation 4, PlayStation 5, Xbox One, Xbox Series X/S, Windows PC
The first episode of The Expanse: A Telltale Series is set to launch in July 2023, with subsequent episodes following every two weeks. Expect this initial chapter to lay the groundwork for what's to come, as it introduces (or re-introduces) the crew of The Artemis and their quest across the stars.
As detailed by Telltale, this adaptation will focus on space explorer Camina Drummer and her crew as they 'explore the dangerous and uncharted edges of The Belt' which will feature space shipwrecks, and interstellar pirates. Expect this adventure to go wild places as each episode lands.
---
Disney Illusion Island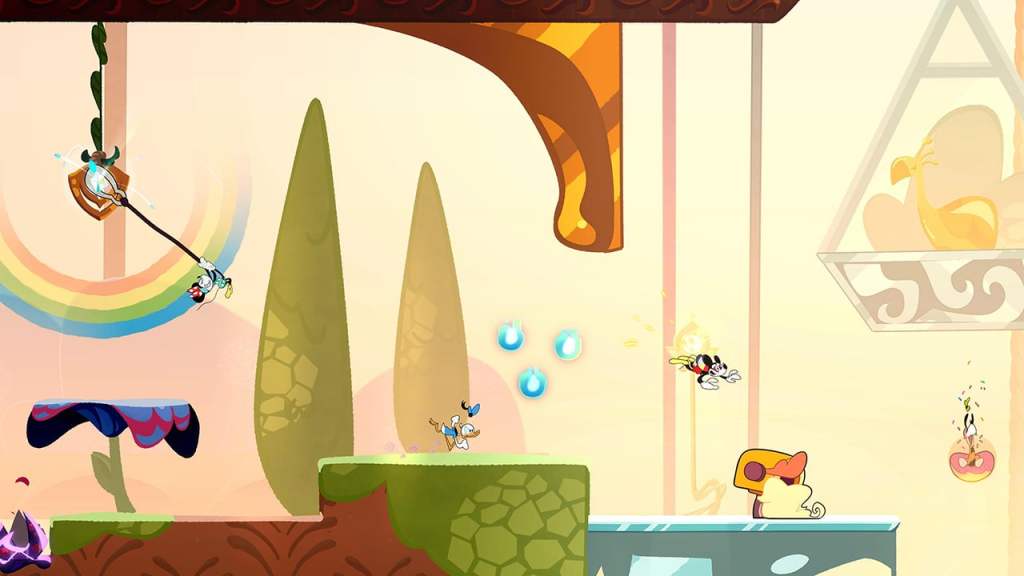 Release Date: 28 July 2023
Platform(s): Nintendo Switch
Disney Illusion Island is a side-scrolling platformer game starring everybody's favourite Disney pals – Mickey Mouse, Minnie Mouse, Donald Duck, and Goofy – as they set off on a quest through a mysterious island, in the hopes of saving the world. This wild adventure boasts a really sleek art style that makes its adventuring pop – and it should be a great throwback to the Disney platformers of old.
The real hook of the game is that you can play in four-player co-op, meaning each player can grab a Disney hero and set off on a team-based adventure where individual abilities are essential for success. Along this journey, expect plenty of nods to Disney lore, and numerous creative set pieces.
---
Hello Kitty Island Adventure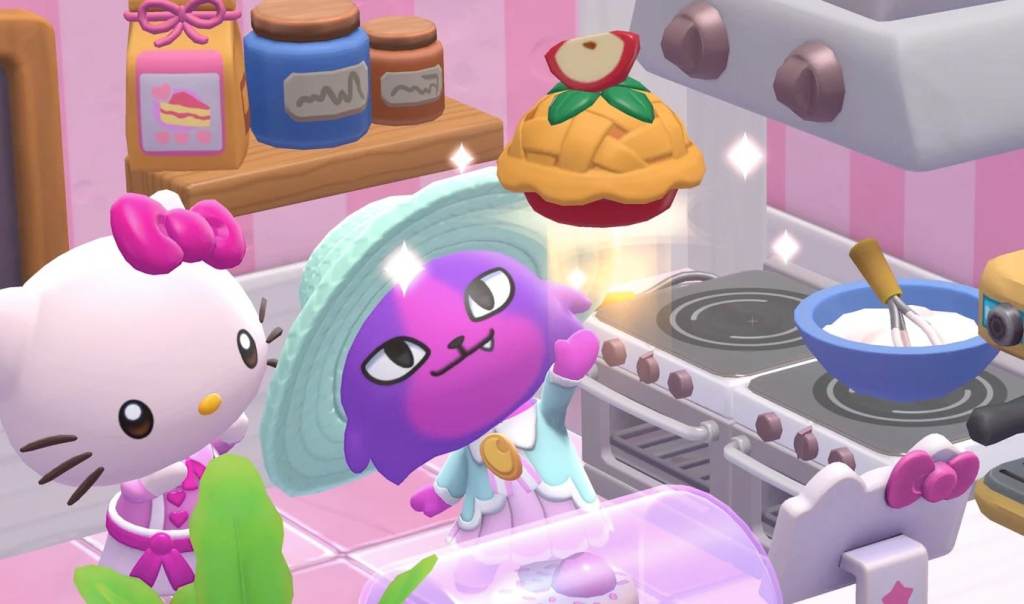 Release Date: 28 July 2023
Platform(s): iOS via Apple Arcade
Hello Kitty Island Adventure is an upcoming Apple Arcade exclusive game that pairs the iconic Hello Kitty franchise with Animal Crossing-like gameplay. Stop us if this sounds familiar: this colourful life sim will send you on a journey to an abandoned island, which you'll need to restore by crafting items, fishing, creating food, and making friends.
For anyone tired of their old Animal Crossing island, this Hello Kitty spin-off might just be the perfect salve. It looks very cute and wholesome, and features a cast of characters many keen players will be familiar with – including Hello Kitty, Kuromi, Cinnamoroll, and the rest of the Sanrio gang. It might be one of July's most surprising game releases, but it's certainly a welcome one.
---
GamesHub has affiliate partnerships. These do not influence editorial content. GamesHub may earn a small percentage of commission for products purchased via affiliate links.