The mobile games industry is thriving on multiple fronts. Between Netflix and Apple Arcade's subscription-based offerings providing excellent new original titles, to free-to-play titles really lifting the bar of quality, there's now plenty of opportunity to sit down with your mobile phone, and kick off adventures of all sorts for two minutes or two hours.
Whether you're looking for a head-scratching puzzler, a meaningful story, quick play battles and mini-quests, or something else entirely, the new mobile games of 2023 have you covered. There have already been some fantastic releases in the first half of the year, and with plenty more on the way, we expect to see our list of favourites grow by 2024.
For now, here are our personal GamesHub picks for the best new mobile games of 2023 so far.
---
Our Top Picks
---
Disney SpellStruck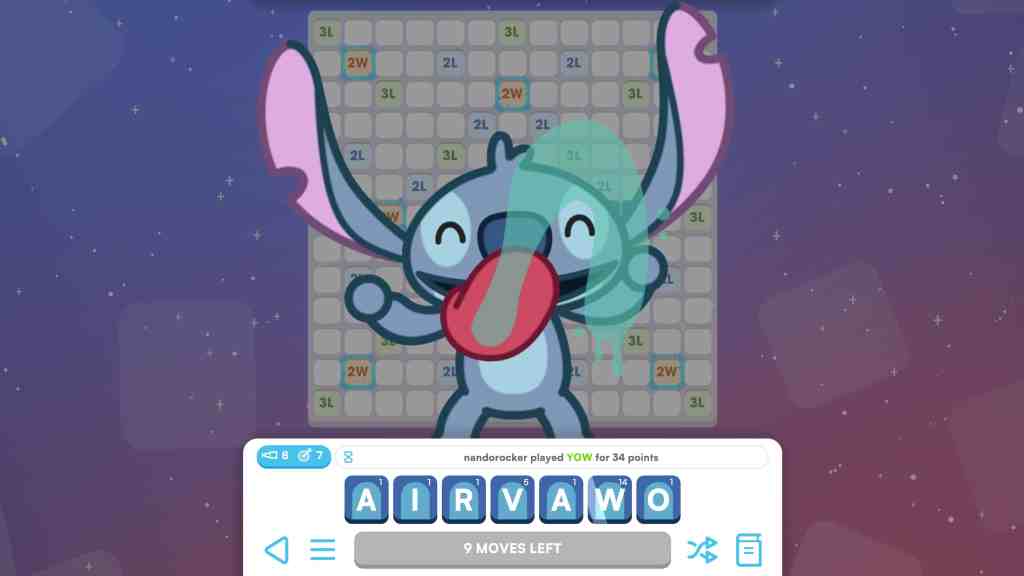 Platform: iOS via Apple Arcade
Disney SpellStruck is a wonderful little spin on classic Scrabble, with plenty of twists to keep the gameplay feeling fresh and moreish – like distinct character abilities. This game invites you on a word-filled puzzle quest, with each stop along the way requiring you to battle minions as you attempt to save the Disney universe and return your favourite 'corrupted' Disney pals to the light side.
This tale is brought to life with cutesy art and bite-sized play. You can log in every day for a new challenge, follow the game's story until its completion, or just play around with its puzzles, testing your vocab and your mental muscles. As a casual mobile game, it's a real treat – and daily quests feel very rewarding.
---
Terra Nil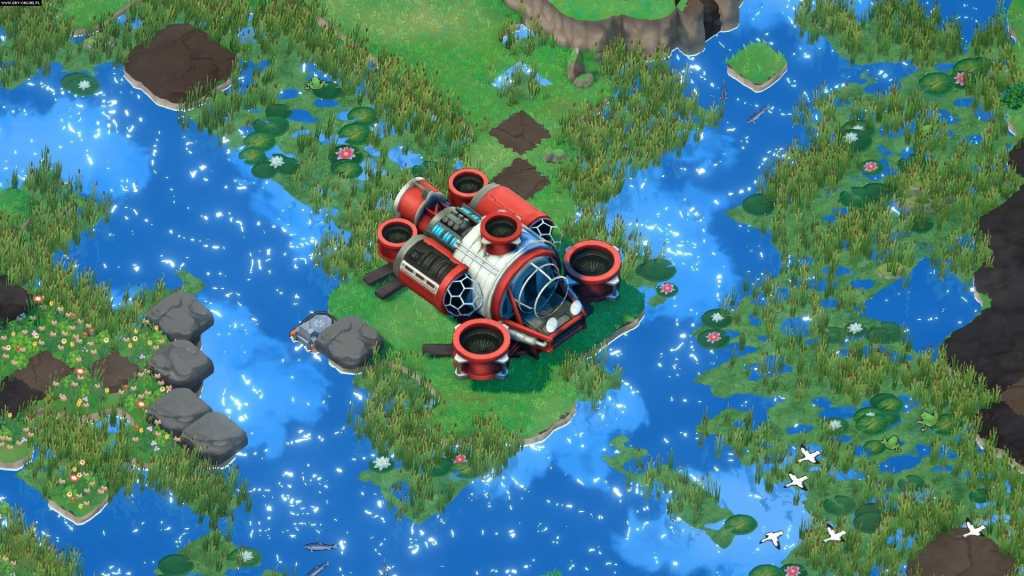 Platform: iOS and Android via Netflix
Terra Nil is a cosy nature-building game where you restore a barren world by placing structures and technology that encourage a thriving ecosystem. Here's what GamesHub reviewer Emily Spindler-Carruthers had to say about the PC version of this Netflix mobile exclusive:
'Terra Nil is a contemplative experience, providing food for thought about our own climate situation. While it's naive to assume that everyone will pack up everything and completely re-terraform the planet for the benefit of nature any time soon, Terra Nil serves to put nature at the forefront of your mind and in its design.
Read: Terra Nil review – Down to Earth
'Even though it's described as a reverse city-builder, I'm inclined to describe it as the anti-city builder, too. By its very nature, Terra Nil shows that games in the genre don't need to be focused on rampant urban expansion to be engaging.'
---
What The Car?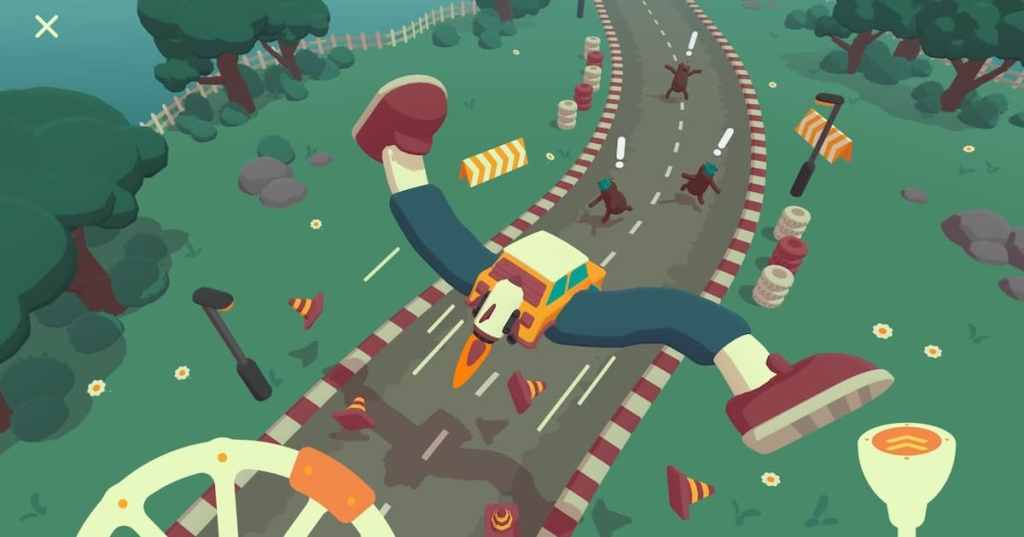 Platform: iOS via Apple Arcade
What the Car? is absolutely bonkers – and that's what makes it such a blast. This sequel to What the Golf? is currently an Apple Arcade exclusive game, but it more than justifies the price of a monthly subscription. Like its predecessor, you'll spend your time in What the Car? flinging yourself across giant stages, only this time, you'll do so by jumping, flying with jetpacks, clawing your way up buildings – and sometimes all of those things at once – in a sentient car.
By nature, the gameplay loop of What the Car? invites experimentation. In one course, you might try running on your car's legs (yes, it has legs). In another, you might try slingshotting your girth across a sea-bound platform. It's all fair game, and with each new level, it only gets weirder. Prepare for the wackiest antics, and you won't be disappointed.
---
Honkai: Star Rail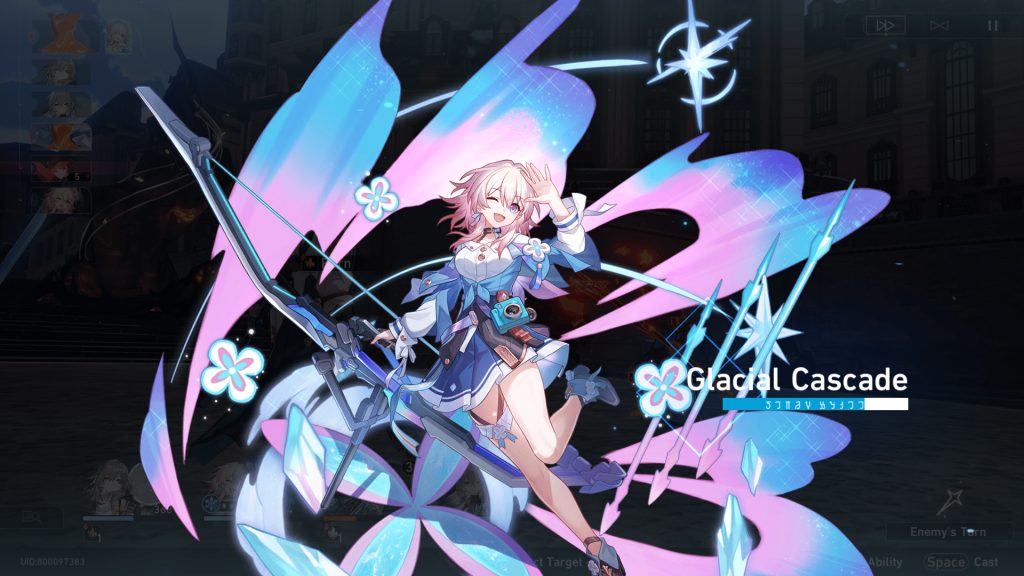 Honkai: Star Rail, the new game from the developers of Genshin Impact, is a cosmic adventure RPG that elevates its gacha mechanics with a sweeping story, loveable characters, and plenty of meaty, mobile-friendly gameplay. Here's what GamesHub reviewer Samantha Low had to say about the game:
'With the knowledge of how Genshin Impact handles its ongoing content, there are some pitfalls that Star Rail might still run into – the ancillary gacha of farming for items to find one with the right stats and substats you're looking for will likely rear its punishing head, once the game and the players hit more advanced strides. But as this genre of mobile game becomes more refined, perhaps a more relaxed version of these games will become something the playerbase can accept as well.
Honkai: Star Rail is just that – a beautiful and highly appealing game to be played while waiting in line or while commuting. And there's certainly something romantic about escaping your own boring train ride in exchange for the Astral Express, voyaging through the stars, planets and the great unknown.'
---
Pocket Card Jockey: Ride On!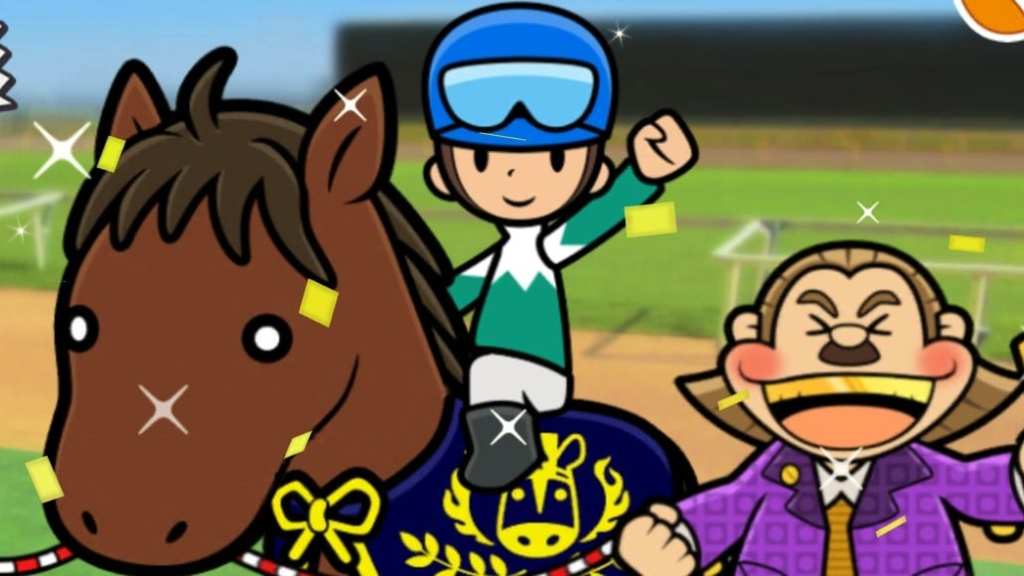 Platform: iOS via Apple Arcade
You wouldn't think that horse racing and solitaire would make a particularly compelling combo, but Pocket Card Jockey: Ride On! very quickly shows you just how exciting it can be. Developed by Game Freak, well-known as the creators and ongoing developers of the mainline Pokemon Games, Pocket Card Jockey has very little in common with that behemoth of a franchise, but shows the developer is very good at engaging mechanics and infectious charm.
Before you even get to the solitaire portion of the game, there's a lot of strategy involved, as the race action freezes during pivotal moments, and you need to decide where you're going to position yourself and how you're going to manage your horse's stamina for the next big moment.
Read: Game Freak wants to explore non-Pokemon games
Once you do that, you're thrust into simplified but urgent games of solitaire (simply pull the cards that are one higher or lower than the card in play), as you try to clear the board as quick as you can, to determine your horse's determination and energy in executing your plan.
Does it make you realise just how brutal horse racing can be for the riders and animals? Definitely. But once you get the ball rolling, the moreish, short-burst gameplay of Pocket Card Jockey is hard to put down. – Edmond Tran
---
Teenage Mutant Ninja Turtles: Splintered Fate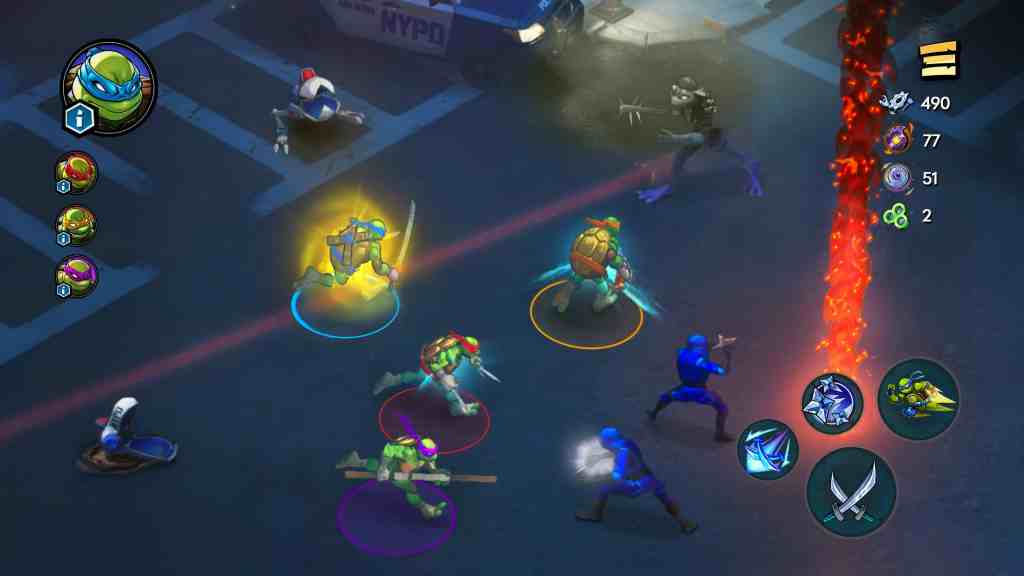 Platform: iOS via Apple Arcade
The concept of a narrative focussed, roguelike action game in the vein of Hades, only themed around the Teenage Mutant Ninja Turtles property with four-player cooperative multiplayer, is a winning combo on paper, no matter what platform you're looking at. And thankfully, developer Super Evil Megacorp has managed to pull off this concept admirably with Splintered Fate, an impressively refined game with snappy action, intriguing plot threads, and a gameplay loop that's well-suited to the pick-up-and-play mobile environment.
If you're really into your console action games, you'll be thankful for iOS's Bluetooth controller compatibility with this one (as well as the ability to play it on Macs and Apple TVs, with crossplay multiplayer), but it's worth it for the meaty offering that TMNT: Splintered Fate provides. It's full of character and personality, and the action is definitely strong and complex enough to satisfy a sudden thirst for combat. – Edmond Tran
---
GamesHub has affiliate partnerships. These do not influence editorial content. GamesHub may earn a small percentage of commission for products purchased via affiliate links.