Steam Next Fest has returned for another year, and another major celebration of upcoming video games for PC (and in some cases, console too). This year, there are a staggering range of titles on show – almost too many to get through before the event ends on 26 June 2023. Over seven days, there will be a whole bunch of demos to play, so you'll need to be picky about where to start.
If you're looking for some recommendations, read on. Here are GamesHub's picks of the best Steam Next Fest demos on offer.
---
Our Top Picks
---
Cuisineer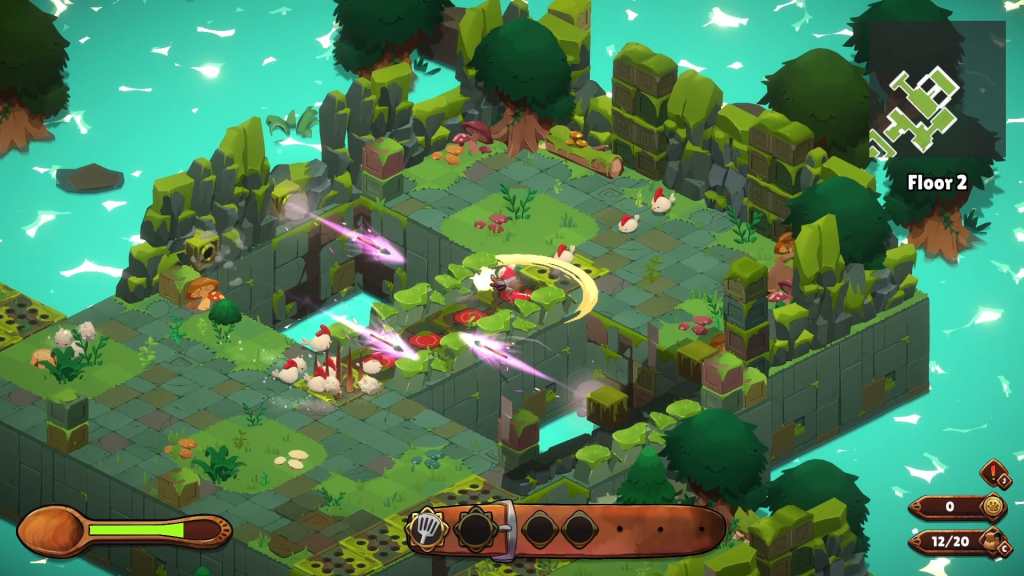 Cuisineer is a rougelite adventure game that combines action-adventuring with cooking mechanics. You are a cat-like townsperson in a cutesy village, tasked with heading out into a large, dangerous world and finding the perfect ingredients to bring home to your restaurant.
Read: The curious case of authenticity in Southeast Asian games
The further you travel in this game, the more ingredients you'll find, tempting you to journey into the further reaches of dungeons and caverns in search of the perfect meal. Once you've nabbed your chosen ingredients, you'll be able to head back to your village to cook up a cosy storm.
Check out the demo for Cuisineer.
---
Bilkin's Folly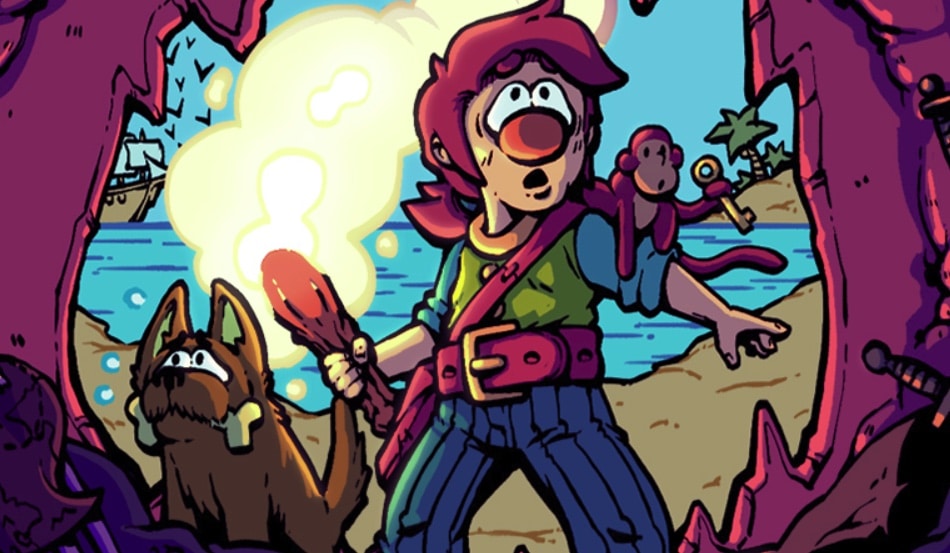 Bilkin's Folly is a pixel adventure game starring a young adventurer named Percy, who's on a quest to find his missing family – all while traversing a mysterious, pirate-filled island, and uncovering treasure and puzzles along the way. With the help of his dog, Drayton, the world is his oyster.
This Australian-developed game features gorgeous animations and a colourful art style that make the adventure pop, and its demo should give a sense of the scope of its sweeping tale.
Check out the demo for Bilkin's Folly.
---
Homeseek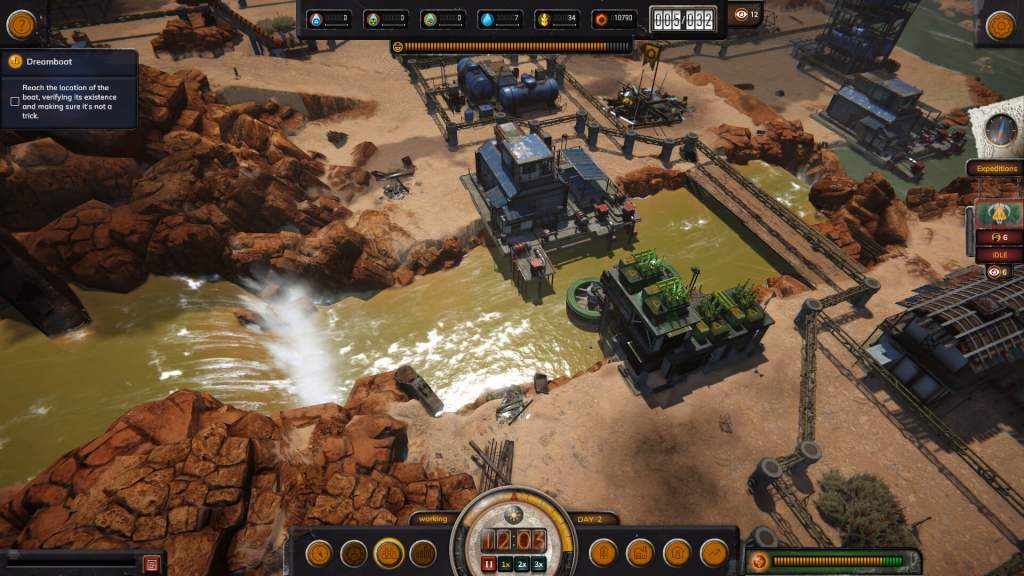 Homeseek is a grim survival simulator set in a post-apocalyptic world with an emphasis on realism. In its tale, water has become the 'new gold' – one of the most precious resources on Earth – and you must fight to obtain it, all while facing opposition from roving bands of humans.
You lead your own band of survivors, building out their lands with scarce resources and protecting the sanctity of your home with every choice you make. The demo gives a sense of this moral struggle, and the challenges you'll face in keeping every one of your flock alive.
Check out the demo for Homeseek.
---
Ghost Trick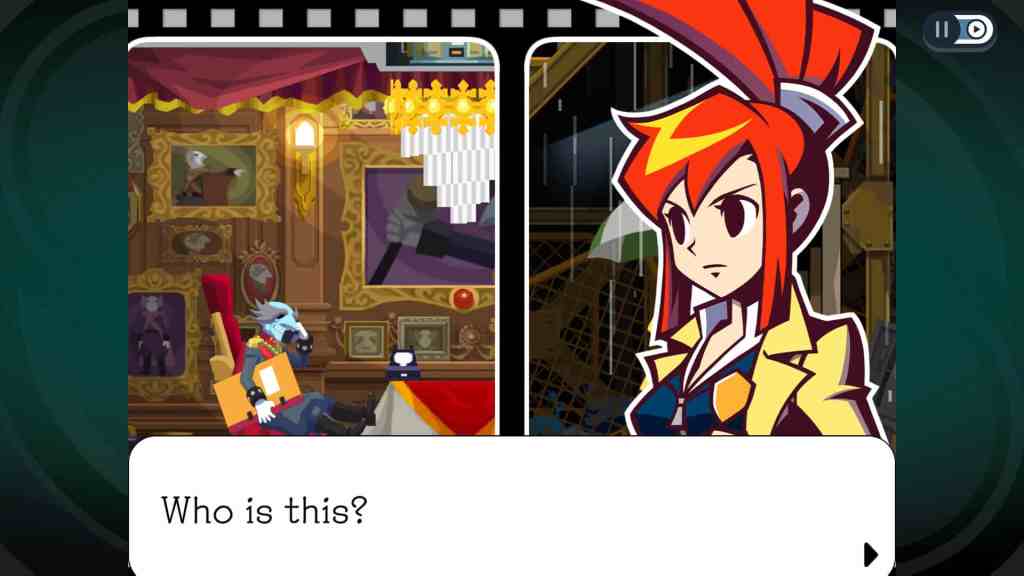 If you've never played Ghost Trick: Phantom Detective, Steam Next Fest is your best chance for a taster. This classic Capcom game, which originally launched for the Nintendo DS, is getting a remaster in June 2023, with minor updates to its visuals, gameplay, and soundtrack. Really, this should be the definitive way to play the game – and the best experience for newcomers.
The game's demo gives a fair look at how the title's unique 'ghost trick' mechanics function, and how players can influence their surrounds with ghost powers to ensure the bad guys lose, and the good guys survive. Ghost Trick is a classic for a reason, and it's high time more people discovered why.
Check out the demo for Ghost Trick: Phantom Detective.
---
Jumplight Odyssey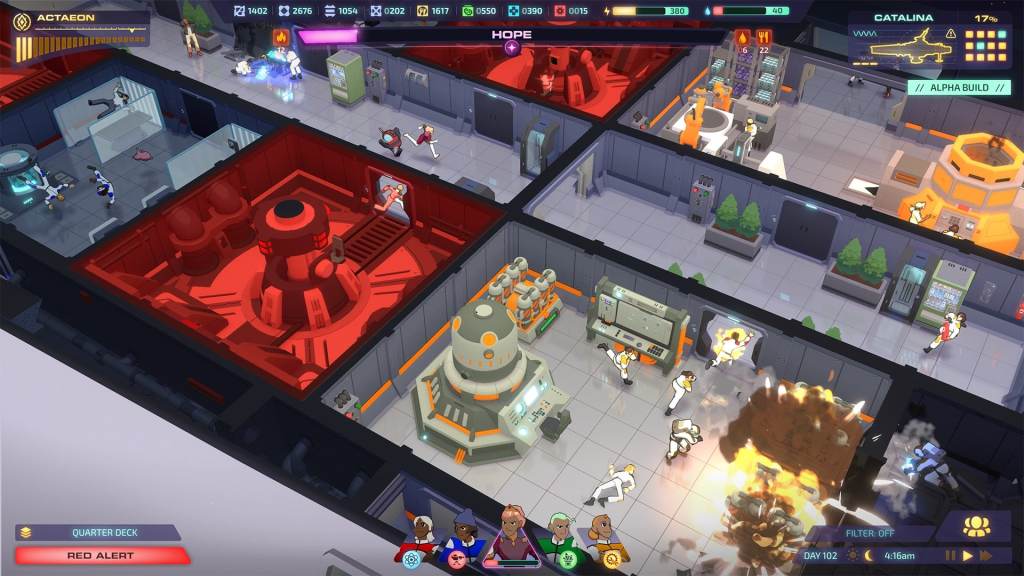 Jumplight Odyssey is a spaceship management simulator where players are tasked with looking after the denizens of a roaming spaceship, constantly at the mercy of outside forces. The dangers of space are numerous, and it's your job to ensure everyone makes it through space unharmed – a mammoth job when you consider the spaceship is constantly at risk of attacks, fires, malfunctions, black holes, and many more threats.
Read: Jumplight Odyssey sets early access launch for 2023
To keep hope alive on the Forever Star, you'll need to monitor your spaceship well, and ensure you're best prepared for an uncertain future.
Check out the demo for Jumplight Odyssey.
---
Stray Gods: The Roleplaying Musical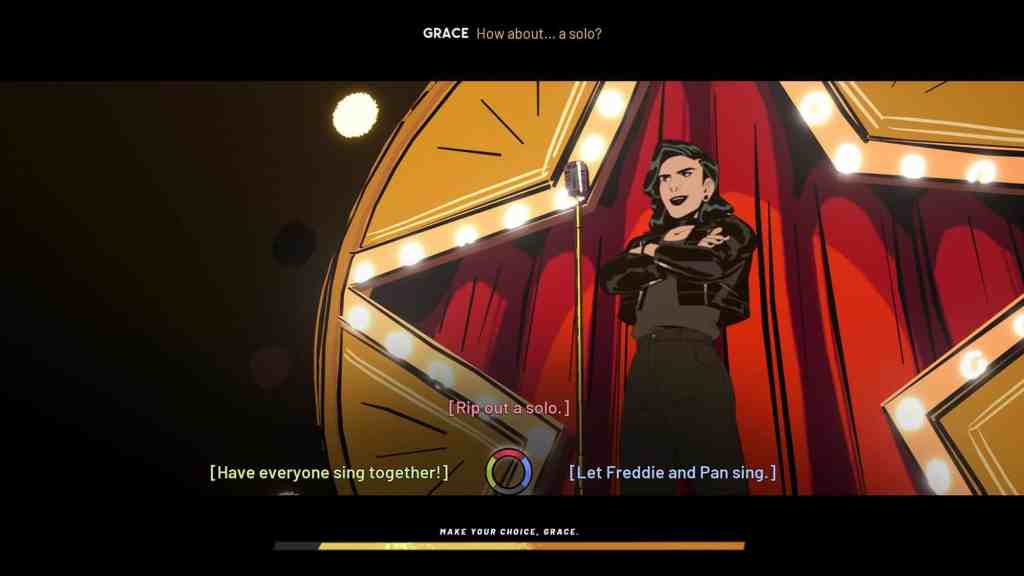 Stray Gods: The Roleplaying Musical is exactly what it says on the tin – a roleplaying game where the action plays out in musical form. You play the game as Grace, a young woman who inherits the powers of a dying muse, and must then work out her place amongst the pantheon of Greek Gods. Along the way, she uses the power of the muse to explore her inner self, and war with other Gods as their power dynamic is threatened.
Read: Stray Gods wouldn't exist without Buffy, and the Australian Government
The demo snippet available for Stray Gods as part of Steam Next Fest contains a number of the game's action songs, and should give a firm idea about what to expect in the full adventure.
Check out the demo for Stray Gods: The Roleplaying Musical.
---
The Cosmic Wheel Sisterhood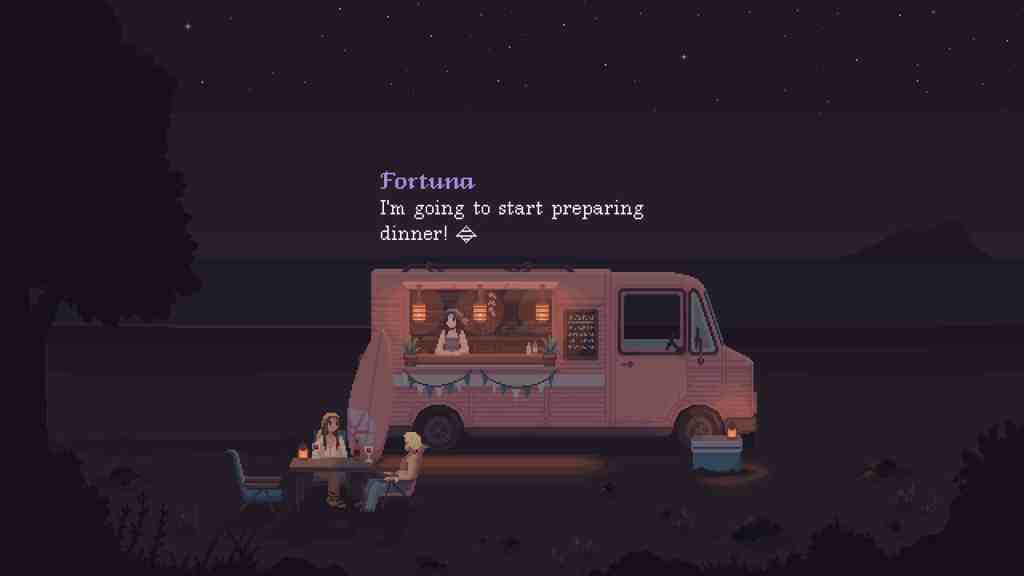 The Cosmic Wheel Sisterhood is a narrative adventure that focusses on witches – specifically, an ancient witch known as Fortuna, recently departed from a 200-year exile and working to reconnect with her loving witch friends. Their relationship is complicated by magic, time, tarot, and a 'cosmic web of interests' that weave together at once, creating complex challenges and conversations.
Read: The Cosmic Wheel Sisterhood stars gal pals, branching tales, and DIY tarot
You'll guide Fortuna on her spiritual and emotional journey as she works to overcome trauma and isolation, and rediscover what friendship and 'sisterhood' really is.
Check out the demo for The Cosmic Wheel Sisterhood.
---
Broken Roads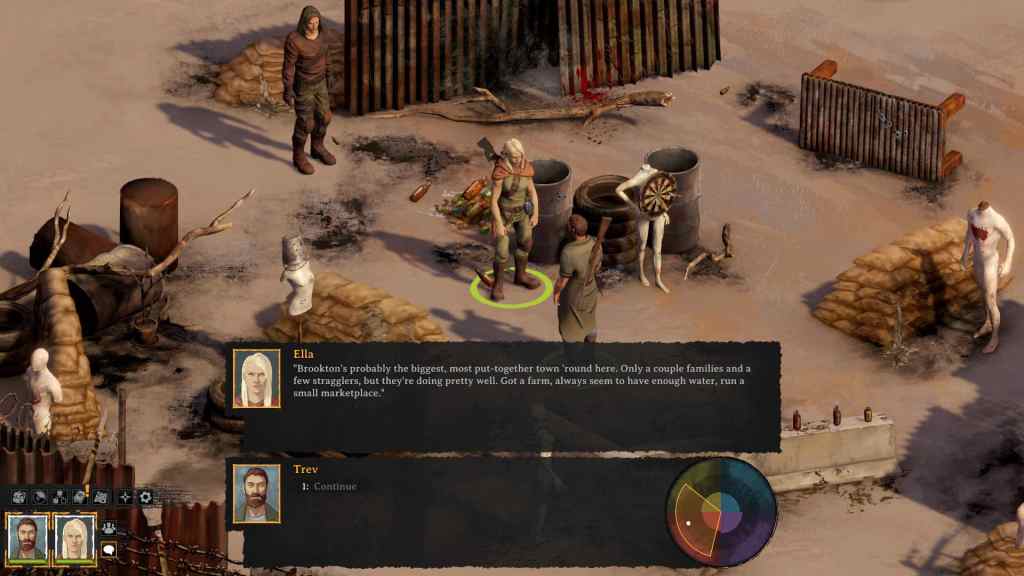 Broken Roads is a narrative RPG inspired by the original Fallout games, and the dangers of the Australian outback. In the game, you play as a survivor in a post-apocalyptic wasteland looking to chart a course across a harsh desert, making choices (and potentially friends) along the way.
Read: Bringing Indigenous cultural expertise to game development with Broken Roads
Developer Drop Bear Bytes has been working on this title for several years, and every new glimpse makes the game's setting and mechanics more intriguing. Its latest demo, which shows off dialogue and exploration options, is well worth checking out during Steam Next Fest.
Check out the demo for Broken Roads.
---
Sea of Stars
Sea of Stars is an absolutely gorgeous-looking pixel RPG adventure inspired by classics of the genre. It follows the tale of two 'Children of the Solstice' who wield the powers of the sun and moon to save a glittering world from the forces of 'The Fleshmancer', an evil sorcerer who conjures wild monsters.
In your quest to defeat this villain, you'll traverse a world filled with some of the most enchanting RPG lands you'll encounter in modern games. Sea of Stars is worth checking out during Steam Next Fest, if only to ogle at its brilliant colours and lush pixel realms.
Check out the demo for Sea of Stars.
---
Wood & Weather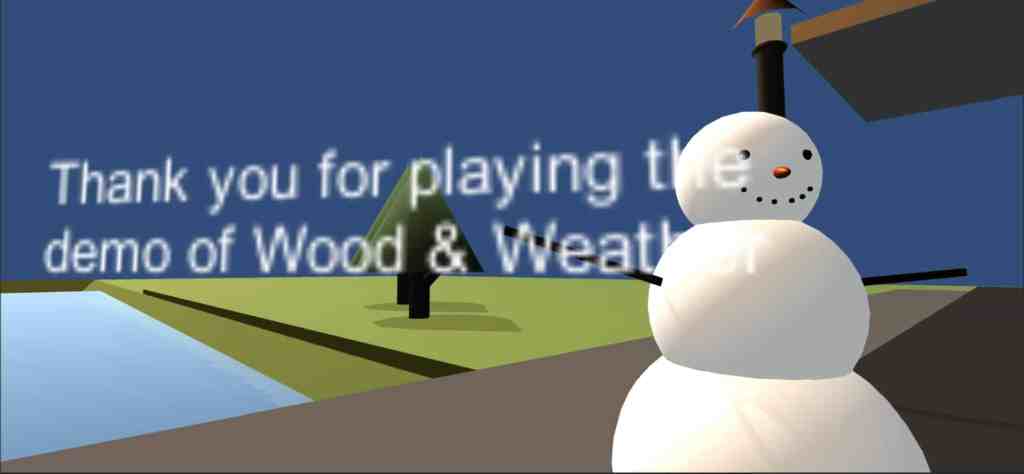 Wood & Weather is a god simulator where you take charge of a toy-like world filled with tiny people at the mercy of your whims. In your role as god, you can wield your powers to change the weather, throw cars into the ocean, poke and prod your townsfolk, take out the trash, build new structures, and then ruin it all as you desire.
This demo lends a sense of the godly powers you'll wield in Wood & Weather, providing a slice of colourful and well-meaning destruction to spark excitement for a very mean (or very nice) future.
Check out the demo for Wood & Weather.
---
El Paso, Elsewhere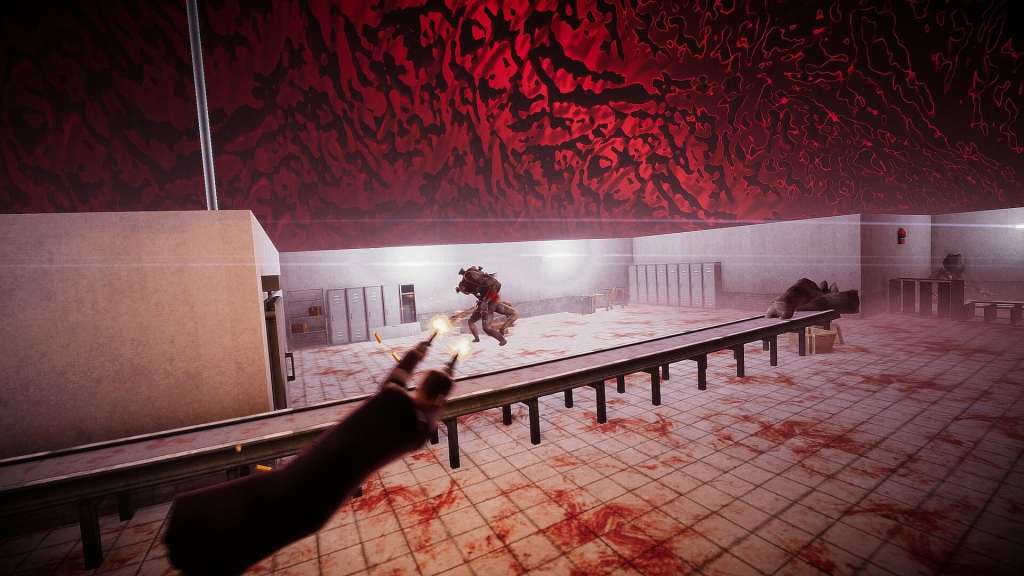 El Paso, Elsewhere is a lo-fi Max Payne-like shooter adventure where you must face off against armies of strange creatures – werewolves, vampires, and aliens – as you traverse strange corridors and uncover supernatural mysteries. The game is described as a love letter to classic third-person shooters and the neo-noir genre, with both serving as core inspirations.
Anyone looking for their next gory vampire hit should check out the wilds of El Paso, Elsewhere, a land where deadly creatures roam and your guns are your best friends.
Check out the demo for El Paso, Elsewhere.
---
Steam Next Fest runs from 19-26 June 2023. Many of the demos included in this year's show will be taken down following its conclusion, so you'll want to get in quickly.