In 2021, Melbourne-based 3D artist and indie game developer Olivia Haines posted a TikTok video showcasing her work, captioned: 'the feminine urge to only make video games as a form of self-expression and make no effort to appeal to gamers.' Her distinctive cutesy art style does have a mass appeal, as it turns out: over 2.6 million views worth of appeal, in fact.
Since then, Haines has gone on to join the First Peoples-led studio Guck as a 3D artist, while also working on her own upcoming adventure game, Surf Club. 
Read: 'Surf Club' gameplay trailer is dreamy, full of wistful vibes
Growing up, Haines says she was always drawing and interested in art but hadn't considered games as a career option. After high school, she relocated from the Sunshine Coast in Queensland to Melbourne in order to study games at RMIT, but didn't have a 'super clear vision' of where the course would take her career after graduating.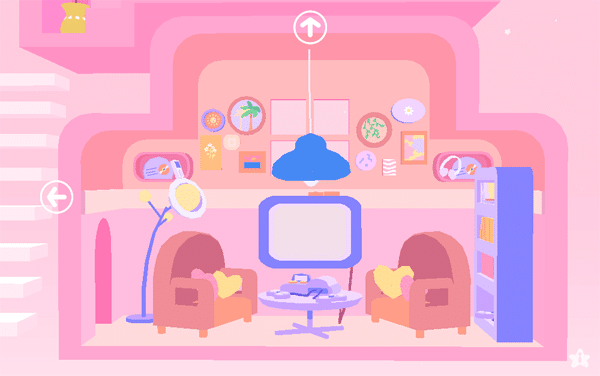 Towards the end of her second year of study, Haines began to discover local creators that were making small projects and releasing them for free. She says that the projects she saw 'were very art-driven, experimental, and almost more like installation art pieces than video games, and that really struck a chord.'
After this, her perspective on the kind of games she wanted to make changed. 'I got very enthusiastic about that sort of idea of games just being a cool piece that you can kind of spectate almost as much as play.' She says it felt like a good fit, given her focus on art, and the lack of appeal she found in creating and testing game mechanics.
'I found it a very fulfilling process, seeing my art being transformed into this virtual space, rather than just 2D images that you look at, like a space that you can immerse yourself in.'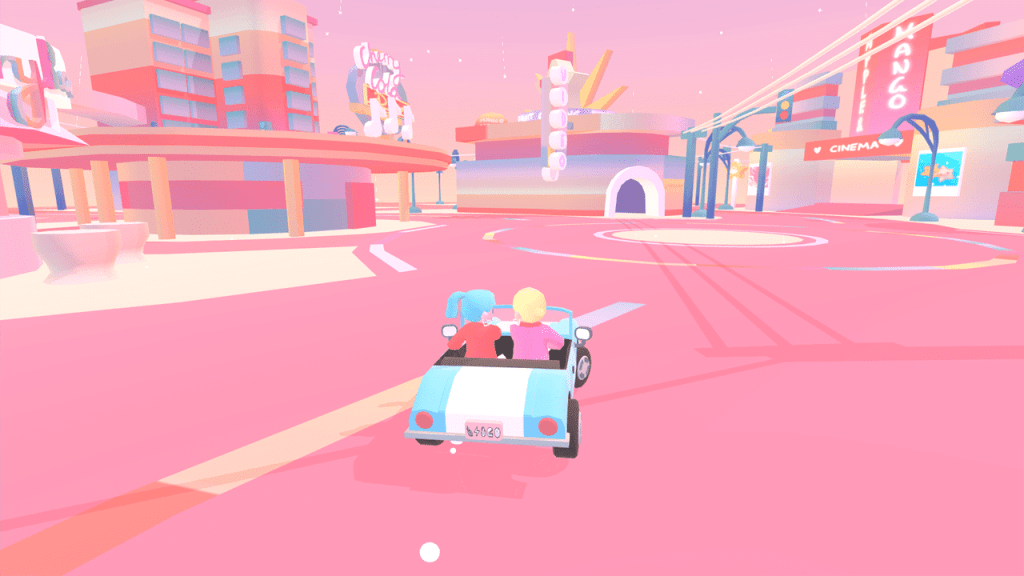 Haines' work is pastel-soaked, dreamy, and, in the case of Surf Club, nostalgic. She says anime, in particular, the magical girl genre (think Sailor Moon, Cardcaptor Sakura, and Puella Magi Madoka Magica) has been a big influence on her style. 'I've always liked cute characters and colourful worlds, and then as I got to uni and started to mature a bit I still held on to that,' she says.
She began to incorporate more of her own identity into the magical girl aesthetic of her games, drawing on her upbringing on the Australian coast and her time in Melbourne. 'I started to take more note of my surroundings,' she says, 'and I think mixing that more into my art has given it a more solid identity, rather than just being cute. I feel like it's very distinctly Australian.'
Taking such a defined art style and translating it into games hasn't been without its challenges for Haines, though. 'On a technical level, I was good at drawing, but making that into 3D models and assets for a project is a whole challenge in itself,' she says. Her learnings through translating her art into her own games have led to her work on Guck's upcoming farming management mobile game, Future Folklore. 'I would describe my role on it as this bridge between creative and tech.'
Read: What can games tell us about girlhood?
She says working to make art-focused games, while still trying to create something people could connect to presents its own unique challenges, too. 'I did need to work on…finding this happy medium between having something playable, something people will get something out of while also enjoying how it looks.'
The turning point in her career came with the release of games like Dollhouse and Drive Me to the Moon, when she began to receive more positive feedback on her work.
Currently, Haines is working on Surf Club, a narrative-driven adventure game focused on Holly, a woman who returns to her hometown in the hopes of rekindling an old friendship, all the while blurring the lines between the present and old memories. Haines says her inspiration for the game comes from a place of sentimentality, particularly since moving away from her home state of Queensland. 'I've struggled a lot with homesickness, and I really wanted to capture the area I grew up in,' she says.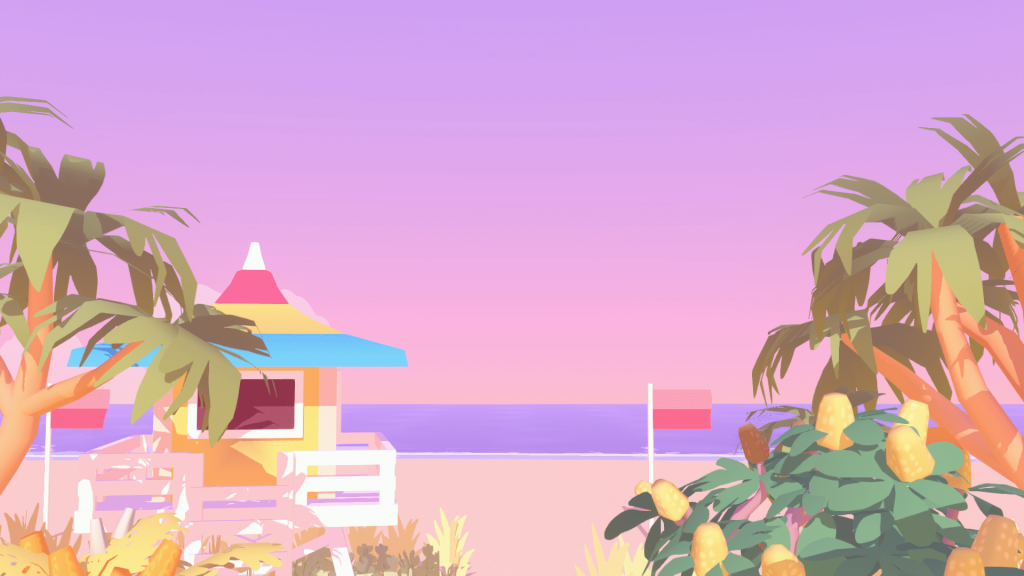 Surf Club captures her hometown of Noosa the way she remembers it as a child, before it became highly commercialised. Deeply rooted in nostalgia, the game also explores relationships, both romantic and platonic, and how these change in young adulthood as people drift apart. 'I would go home and find I didn't have much in common with the people I grew up with anymore and wanted to explore that concept,' she says.
Work is still underway on the game, and Haines says her goal is to make something that she would want to play, and a game where players are given a small space filled with 'little secrets' that they can explore and exhaust over the course of their playtime.
Reflecting on her career, Haines says there have been plenty of highlights that have stuck with her, and recalls her viral TikTok. 'People are saying that this is the kind of thing they'd love to make, or "I didn't know games could be like this".'
When she was studying games, she felt that she didn't consider games in the same way as her peers because of her art focus, so to see other budding game developers inspired by her philosophy has been 'really rewarding.'
'I feel like my games have opened doors for other people,' she says.