In 2021, Adelaide-based game development studio Mighty Kingdom turned ten. It's an achievement in its own right – but particularly notable in an industry as notoriously volatile as game development. In celebration of a decade in the business, Screenhub sat down with co-founder and CEO Philip Mayes to talk about the studio's journey from a two-man app startup, to a publicly-traded Australian-owned games studio with over ninety employees.
GamesHub: Tell me about the tech and games scene in South Australia in 2011. What led you to start Mighty Kingdom, and to focus on making mobile games?
I was working at Krome studios as a senior programmer from 2006 through 2011. Through my time there, I saw that there's a huge market that's not being well-served by the current games consoles. We've all had the experience of trying to get people to try a game, but when we give them the controller and a prompt comes on the screen and says 'push the left bumper', they don't know what to do. The success of the Wii in 2006 showed that didn't have to be the case; you just wave the controller around, it's intuitive. So when mobile apps became a thing, I realised there were similarities – people don't have to learn complicated controls, they just use touch. But Krome were pretty focussed on console games at the time.
[Mighty Kingdom's] core demographics are pre-teen to teenage girls, and their mums.
In 2010, My friend Jindou Lee was agitating for me to come and help make apps on the side, and eventually that started to gain traction. I left Krome, and we finally incorporated a company on 23 February 2011.
Back in those days, I was younger and more foolish, and so we started multiple businesses to try and look at different problems. One was property inspection software HappyCo, which is still run by Jindou.
I had always had an interest in gaming, so we started to cut back the app work, and Mighty Kingdom split off from HappyCo and focussed on games. Now, we have a clear specialisation in making games for markets that haven't really been well served. We often say, our core demographics are pre-teen to teenage girls, and their mums, because those are the sort of two audiences that we play to really well.
How many employees did Mighty Kingdom have in 2011 vs. in 2021?
When we started there were two of us, Jindou and I, but we very quickly hired another programmer, Andrew Mackenzie-Ross, who is still the HappyCo CTO. So there were three of us puttering away for a while there, and we'd contract people in and out as needed. Eventually, some of the contractors stuck around and became permanent employees. Nowadays, Mighty Kingdom has over 90 employees across a bunch of different projects.
READ: Every Australian and NZ Games Event Happening in 2021
Mighty Kingdom currently works on a massive range of mobile games, including original IP and client work. Was that always the strategy? How has your creative vision for the studio developed over the past ten years?
I think that as we have gathered data and feedback from our audience over the years, we've been able to refine these experiences for our customers. There's much less guesswork now. The data can show us how they have fun and relax with our games, through the bunch of different play styles. We know to listen to our audience, and trust that they'll tell us what it is that they like, what they want to play, and where they want to go.
One of the questions that Ella likes to ask is, 'what does the rollercoaster for this game look like?'
One of the great things about mobile games is that we can then move development in the directions that our players want. This is why we've had such success in the market that we've played it, I think. For me, the fundamentals of what we do. As a result, you can see that increased focus on narrative in recent titles like Wild Life and Ava's Manor, and our future products also focus on opening that space out.
I've always been quite committed to growing a studio, and keeping it here in Australia, and we try to think about our original IP not just in terms of what makes a good game, but what could be a good brand, what could represent itself outside of games. Could you write a book series about this, or make a movie, or a tv show? One of the questions that Ella (Macintyre, Mighty Kingdom's Chief Product Officer) likes to ask is, 'what does the rollercoaster for this game look like?'
So we've always had those big ambitions, all the way back from from the start, but the path to get there is part that's always been adapting and changing,
The local industry has changed drastically in the last decade. You started a time of chaos and then managed to grow and thrive. How has Mighty Kingdom stayed sustainable?
In 2011, the sector had just been through the GFC, which saw lots of people leave the industry, and lots of studios shut down. Just a huge exodus from the local industry; it halved in size. The local industry now is not quite the wastelands it felt like in 2011 – though I think that we'll need consistent Federal support to see this industry really explode.
The games industry has a reputation of being risky, and driven by the hits, but I think that if you look past the outliers, past Fortnite and Minecraft, there's a lot of space here to play and grow very successful and sustainable businesses where you don't have to rely on having The Hit every time. And so for me, I thought the way to manage risk in this space is to do multiple products, and to do it with scale.
READ: What Can SA'S Video Game Development Rebate do for local developers?
In other words, the larger you are, the more products you're creating, the less reliant you are in a single product being successful.
On the studio side, serving the market that we do also means making sure that the studio you're creating will reflect the audience that you're creating. We push very hard to create diversity, and to bring a lot more different voices into the room. This also means that we're unlocking talent that people aren't even considering – we often find hidden gems, especially through our graduate programme. It strengthens our team, but it's also a way of giving back to this community, and giving people this pathway into industry.
What advice would you give to someone who wanted to start a games studio?
When you're talking about building a business, it's very easy to get lost in the numbers. My knee jerk reaction was just to think about how to make sure you've got the right cash flow. But the real answer is that you need to make sure that people are excited to come back to work every day, and that you're excited to be there every day, because all the other problems can be solved if you can make sure that what you're doing has purpose, and has value, and that other people can see that and want to contribute to it. That's the real secret to a sustainable business; everything else will fall into place if you have that foundation.
All the other problems can be solved if you can make sure that what you're doing has purpose, and has value, and that other people can see that, and want to contribute to it.
What government policies (state or federal) did Mighty Kingdom benefit from the most in the past decade?
There hasn't been any consistent state or federal funding over the 10 years, but more recently, that's starting to change. In South Australia, we saw the introduction of the 10% SA video game development tax rebate last year, which is fantastic. A lot of work has been done with the government to get us to this point.
At the federal level, we take advantage of the Research and Development Tax Incentive. A lot of what we do is very creative, but that artistry is technology-driven, that's the nature of the business, and a lot of what we do is quite experimental. It's fantastic in allowing us to sort of make those investments, and run those tests. But I'd love to see more support for games at a federal level, or a more coordinated approach nationally.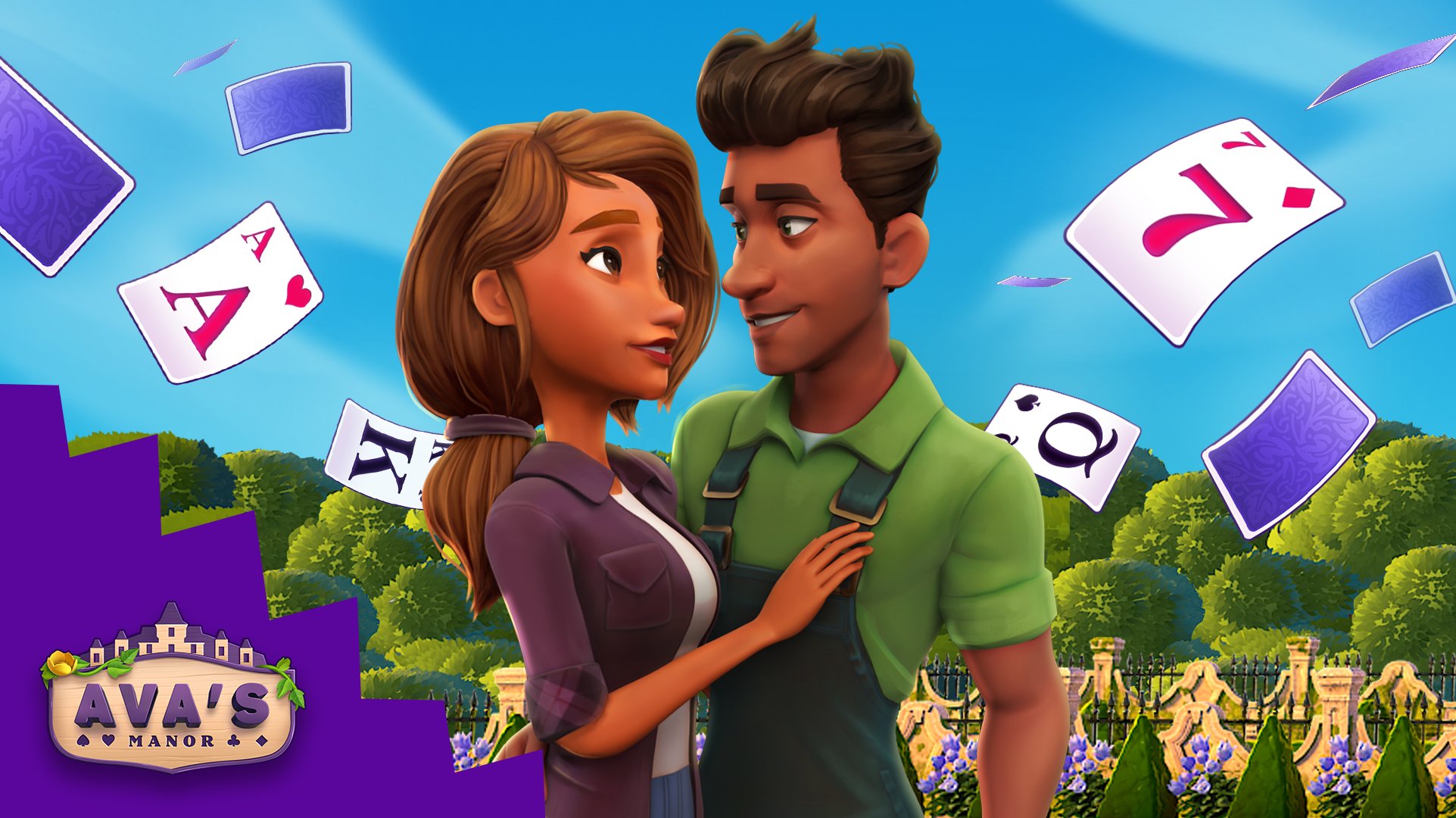 How has the introduction of the 10% SA Video Game Development Tax Rebate affected your business?
The impact of an incentive like this really compounds over time, essentially allows us to hire 10% more people make 10% more products which means you get a greater return which you can reinvest into more people. If you have 20 people you could say that allows you to add two more people, but if you have 110 people to start with, that is a significant number. The output of those 10 people then feeds back into the cycle.
So, this is year one, and we can expect to see the full benefit of that over the coming years.
You've had an excellent decade, though 2020 obviously brought turmoil to the entire industry. What's on the cards for the next ten years?
We have pretty ambitious plans about what we want to do over the next 10 years. We've recently taken the company public, and that will be the catalyst for another wave of growth for Mighty Kingdom, and the products that growth generates will then fuel the next wave. This is a very, very exciting time for us, and any federal support will just accelerate that.
We've always had this growth mindset. We always knew we wanted to get bigger, and work on bigger and better things, and there's only so many mechanisms to fund investment at that scale, right? We've been reinvesting the returns from our products back into the business stick to keep growing, but that grows at a certain pace – and I'm very impatient!