Is Mortal Kombat, the latest action tentpole from Warner Bros., an Australian film?
A movie based on a 30-year-old American videogame franchise? A videogame franchise which, in turn, is heavily based on American martial arts films from the 1980's?
'Yes. Absolutely,' says director Simon McQuoid.
But the Perth-born filmmaker's reasoning goes beyond a simple association of nationality. After spending most of his career shooting overseas, McQuoid's attitude is all about wholly embracing a local production industry and trusting that they'll step up to the plate.
First Time, Long Time
As a longtime director of commercials, McQuoid was always trying to get a feature film made. As anyone who's ever had that desire knows, this process always has its fair share of hurdles.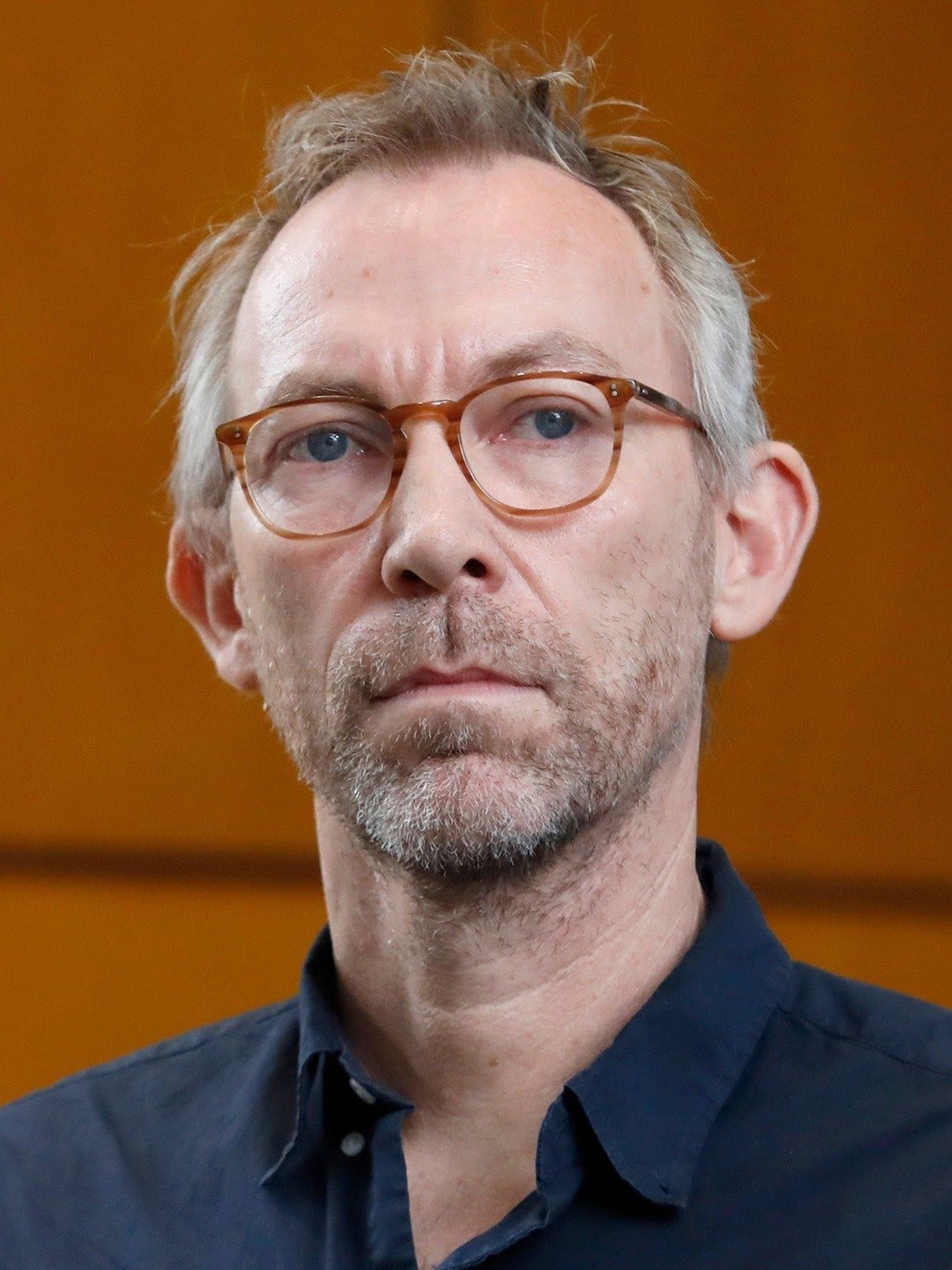 'It's an incredibly difficult thing to do, make a film. Just to actually just even get into development on a film is very difficult, so I had a couple of things that got the development and fallen over.'
McQuoid's turning point came in 2017, after a job directing a series of advertisements for another videogame series, Call of Duty. It wasn't his first high-profile game gig– he was also responsible for the well-received Long Live Play commercial for PlayStation in 2011, which smashed together a smorgasbord of fan-favourite game protagonists to celebrate 'Michael,' the player.
But the success of the Call of Duty campaign got him a bit of notice, after all, the series is one of the biggest and most well-known in the world. This led to him signing with an agent, who ultimately sent him the script for Mortal Kombat.
McQuoid's first reaction: 'Look, I don't want my first film to be a video game film.'
Anyone who appreciates both film and videogames in equal measures will happily admit that the symbiosis between the two forms has (arguably until recently), very rarely resulted in a positive outcome. McQuoid was all too aware of this, and understandably very hesitant.
One of McQuoid's Call of Duty commercials.
But he eventually took a look, discovering there was an aspect of the script that was attractive – what he describes as a 'new sort of very real, very elemental, authentic version of fantasy'. What finally hooked him was meeting the filmmaking team trying to get it made.
'The script is one thing, but making films is a team effort', McQuoid said, and after hitting it off the core Mortal Kombat group from New Line Cinema, which included notable Malaysian-Australian producer James Wan, known for his work on Saw, The Conjuring, Furious 7, Aquaman and more, his attitude quickly turned around.
Read: Review: Mortal Kombat – Leaving behind the Anglo American-looking Blockbuster
Mortal Kombat's production budget was a relatively modest affair, reportedly costing $55 million to produce; by comparison, Warner Bros.' Godzilla Vs. Kong had a reported budget of $200 million. The more location research the team did, the more Australia made sense, with its attractive location offset & incentives – besides, 'There were enough Australians on it to begin with before we even contemplated where we would go,' McQuoid said.
There was just one problem: In Queensland, the obvious location, all the soundstages were booked out.
McQuoid recalls: 'Then someone said, "What about South Australia? That could be really interesting."'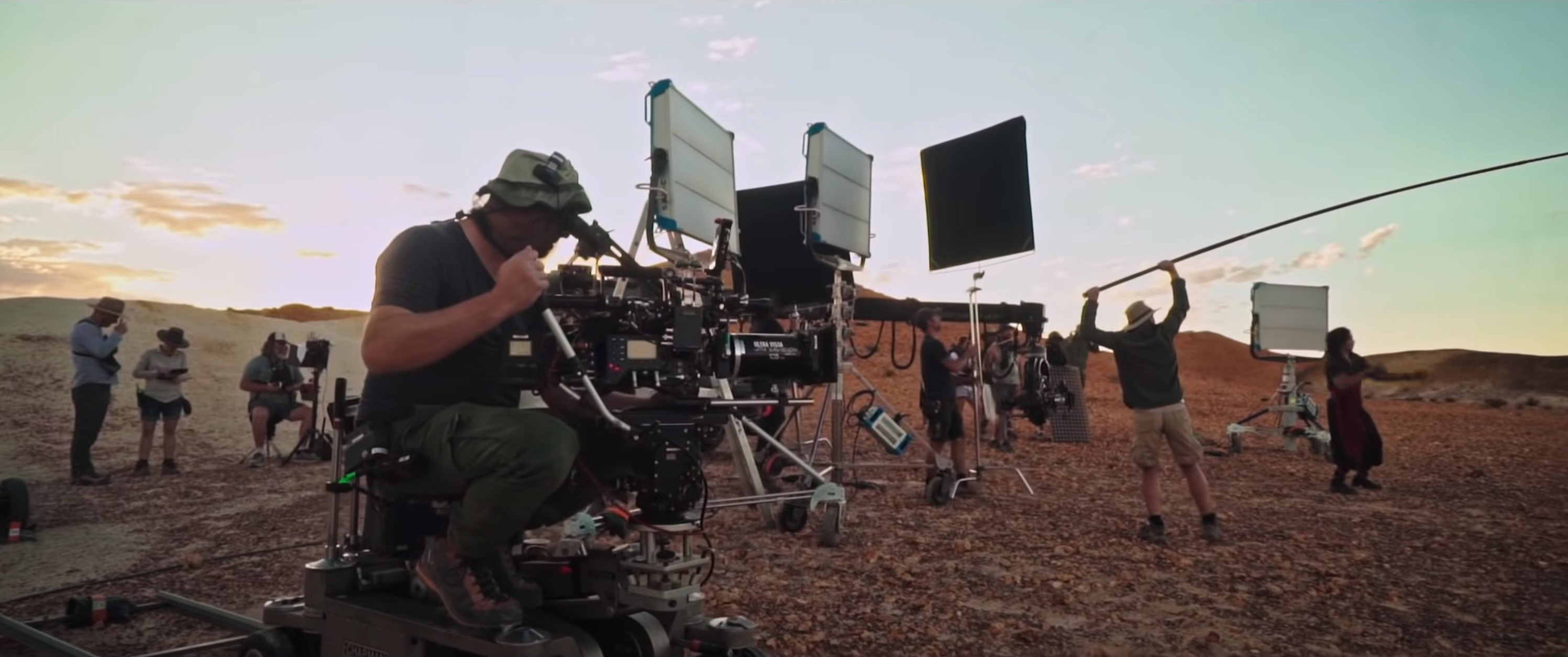 Behind the scenes on Mortal Kombat. Image: Warner Bros.
Choose Your Fighters, Choose Your Stage
'I spent a year living in Adelaide, and I knew what the film history was like there,' McQuoid said.
The dry lakes and mines of Coober Pedy, as seen in films like Mad Max: Beyond Thunderdome, made for excellent, otherworldly locations. In Mortal Kombat, which features a large degree of the supernatural, Coober Pedy would eventually serve as the backdrop for the 'Outworld' realm, a primary location where the film's roster of antagonists operates from.
During a Mortal Kombat set visit in 2019, producer Todd Garner recounted to me that their strong desire to engage Australian fight choreographer Griffin Chan also influenced the decision; Mortal Kombat is nothing without its numerous fight sequences. Chan spent a lot of time working internationally and around Australia on productions such as Netflix's Marco Polo, Fox's Alien: Covenant and Warner Bros,'s Shazam!. But Garner recounted that Chan had some hesitations taking on Mortal Kombat after a long stint in Canada for Shazam!, because of his desire to spend more time with his young family at home in Adelaide, of all places.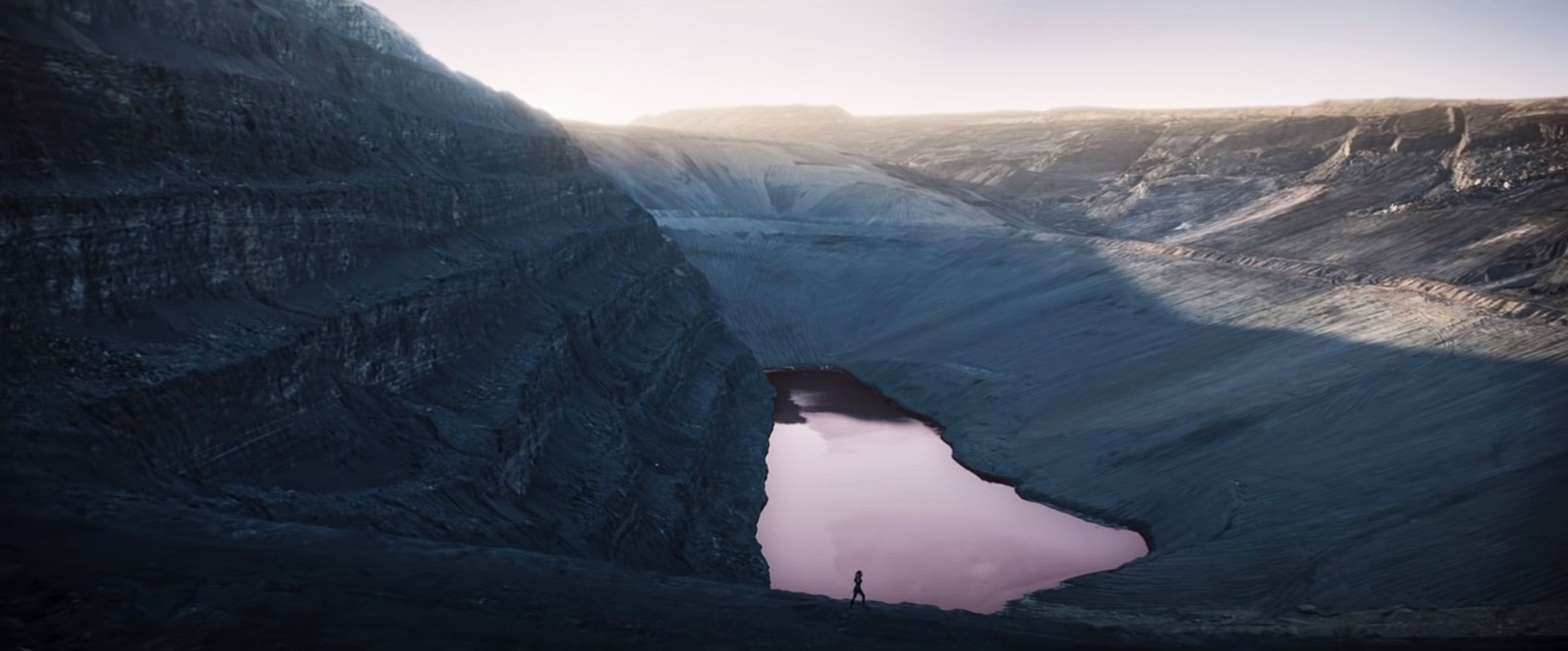 South Australian locations on show in Mortal Kombat. Image: Warner Bros.
The South Australian government were all too eager to step up to help out, which was a little surprising to hear given Mortal Kombat's reputation for the macabre. 'Locations were one thing, but the South Australian government really, really had a can-do attitude,' McQuoid recalls.
'They really wanted the film there, and they wanted the film industry there to really get a big shot in the arm. They were fantastic, and they really welcomed us with open arms. We got there and just felt welcome.'
Locations included Coober Pedy and Adelaide Studios, located within the South Australian Film Corporation lot. They also included (judging by the aforementioned set visit) an old appliance warehouse compound converted into a soundstage, which housed some of the film's primary manmade sets, and was situated next to an active paper packaging storehouse. Adelaide, it seems, went above and beyond to clear space for the production.
Local and interstate cast and crew quickly followed. Despite its marketing as an American blockbuster, Mortal Kombat features a notably diverse Asian cast and within it, a number of Australian natives in its major roles–Jessica McNamee (Battle of the Sexes, Packed to the Rafters), Josh Lawson (Anchorman, Sea Patrol), and newcomer Sisi Stringer.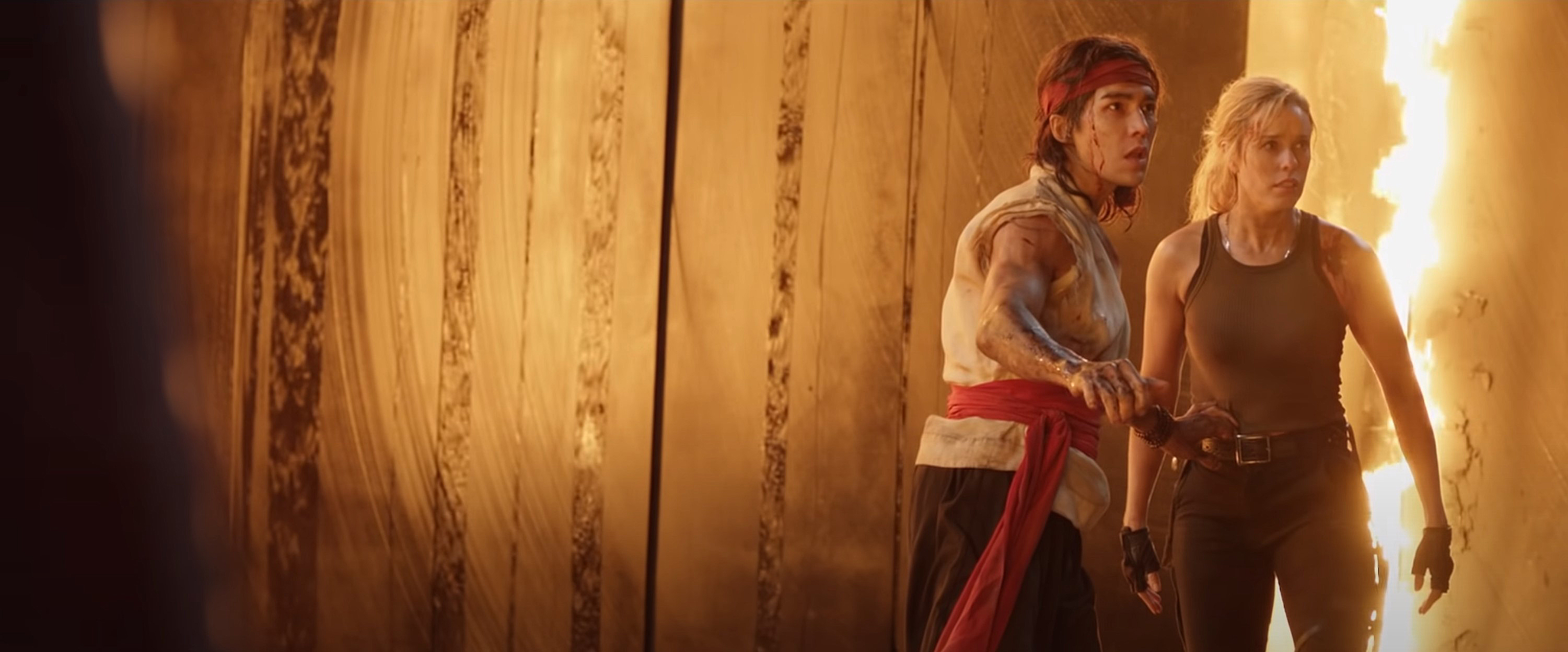 Ludi Lin and Jessica McNamee. Image: Warner Bros.
McQuoid told me he has more of an American filmmaking sensibility due to overseas work, but that didn't affect what was a positive production experience. On set, he seemed incredibly relaxed. 'I don't even think of localities, I just think of the people and what they can bring in. I don't care where people are from, you've either got good taste and you work hard, or you don't.'
Anecdotally, production workers have said that Mortal Kombat kept South Australia's film crew workforce occupied for months. VFX work was shared among a number of local houses, including Adelaide's Rising Sun Pictures and the recently Oscar-nominated Mr. X. 'It was really a great mix and amalgam of really talented people, and it was one big family,' McQuoid said. 'You let people do their job and it's amazing how people rise to the challenge.
Regardless of what critics might have said about the film, the global videogame-enjoying audience has noted its appreciation for the film's achievements in staying true to the source material without being overbearing, and appeasing such a critical and vocal community is a rare feat. That doesn't happen without the direction of McQuoid and the work of key crew leaders, locals such as costume designer Cappi Ireland (Lion, Ride Like A Girl, The Dry) and prop master Lisa Brennan (Beneath Hill 60, Deadline Gallipoli).
To the directors of other videogame adaptations, McQuoid had this advice: 'if you respect the material you've got, you're starting off on the right foot. It's about never pretending that you know more.'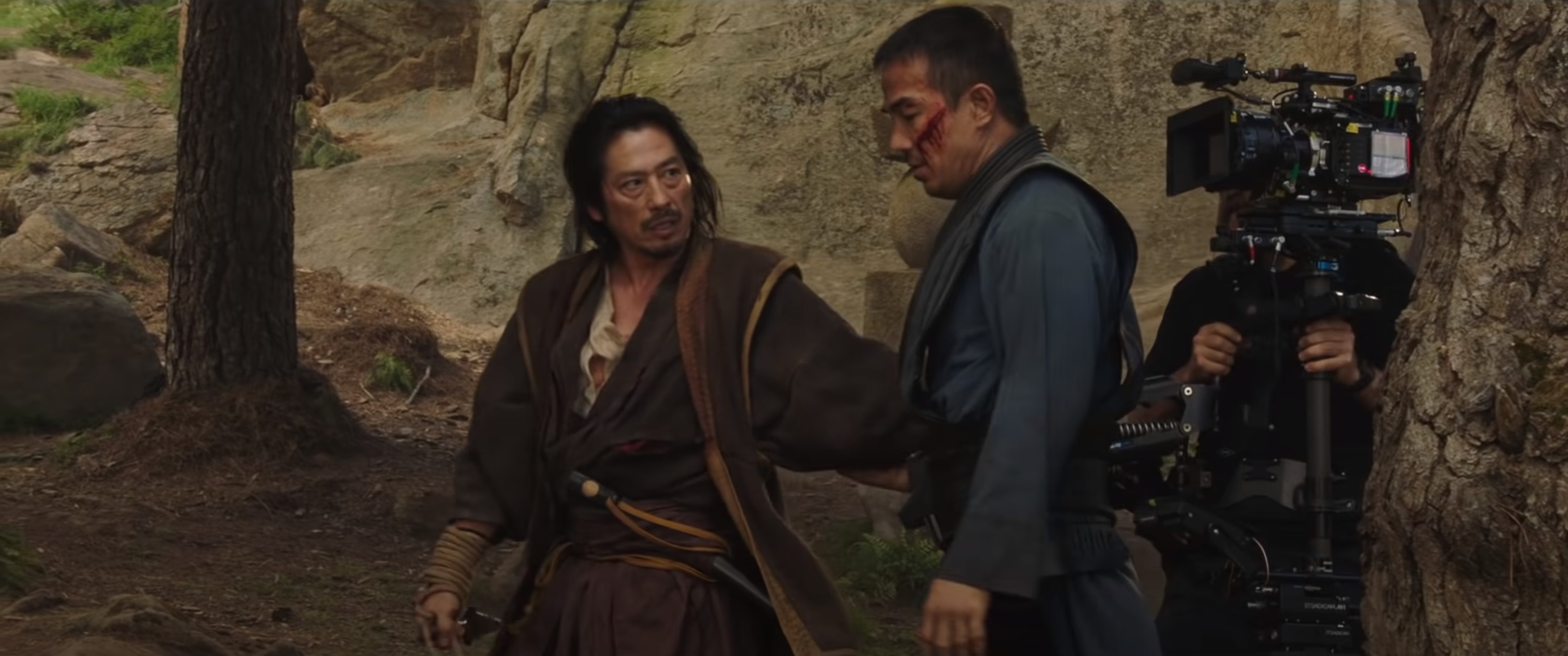 Hiroyuki Sanada and Joe Taslim on the set of Mortal Kombat. Image: Warner Bros.
Continue?
An increasing number of big-budget feature productions have been making their way to Australian shores in the last few years, which can be readily attributed to the pull of a few key stars and the country's relatively favourable COVID conditions. Disney has taken a shine to the East Coast with major productions like Shang Chi and the Legend of the Ten Rings and Thor: Love and Thunder, and George Miller's Mad Max prequel Furiosa will reportedly be the biggest film to ever be made in Australia.
But if Mortal Kombat is any suggestion, Australia has long had that perfect spot in the Venn diagram of filmmaking. McQuoid commented, 'I think Australia is very well equipped to handle films like this, as we've seen that in the last several years, many decades.'
'There's a certain set of conditions that need to be to be met to make it attractive to come here. COVID is one of them. But COVID aside, I think everyone understands what the recipe is.'