Those who grew up playing with Lego will remember the feeling of endless possibility that often came with crafting worlds. No matter how small or large the Lego tub, each brick inside felt like it could become anything – an octopus' lair, a giant crystal cavern, or a race car with white speed stripes. Lego 2K Drive, the upcoming driving-adventure game from Visual Concepts, 2K Games, and Lego, aims to recapture that feeling with a vast digital customisation system, and a colourful world of easter eggs and classic Lego love.
According to Visual Concepts, who recently sat down with GamesHub to talk about crafting a new space in the Lego realm, the vision for the game was inspired by a shared, long-term passion for Lego, and by the team's experiences working in the racing genre.
'It's been a dream project for us, because like so many of you we've been speaking with, we're just huge Lego fans,' Steve Ranck, General Manager at Visual Concepts South said. 'When this opportunity came to us, it was more of a "hey, let's see what kind of games we can work on together". We just felt that a driving game would be a natural fit for us, because many of us here at the studio have worked on driving games for decades.'
Ranck formerly worked on Hydro Thunder in 1997 – an arcade speedboat racing game that was later ported to Sega Dreamcast, Nintendo 64, and PlayStation. He also had a hand in Offroad Challenge on Arcade and Cruis'n USA on N64, which informed his experiences working on Lego 2K Drive.
Read: Lego 2K Drive features aliens, haunted mansions, dinosaurs
According to David Msika, Design Director at Visual Concepts South, the major challenge of designing Lego 2K Drive wasn't necessarily in creating a good racing game – the team already had their bases covered – it was about deciding their target audience, and creating a unique experience that felt coherent, and true to the fun and colour of Lego.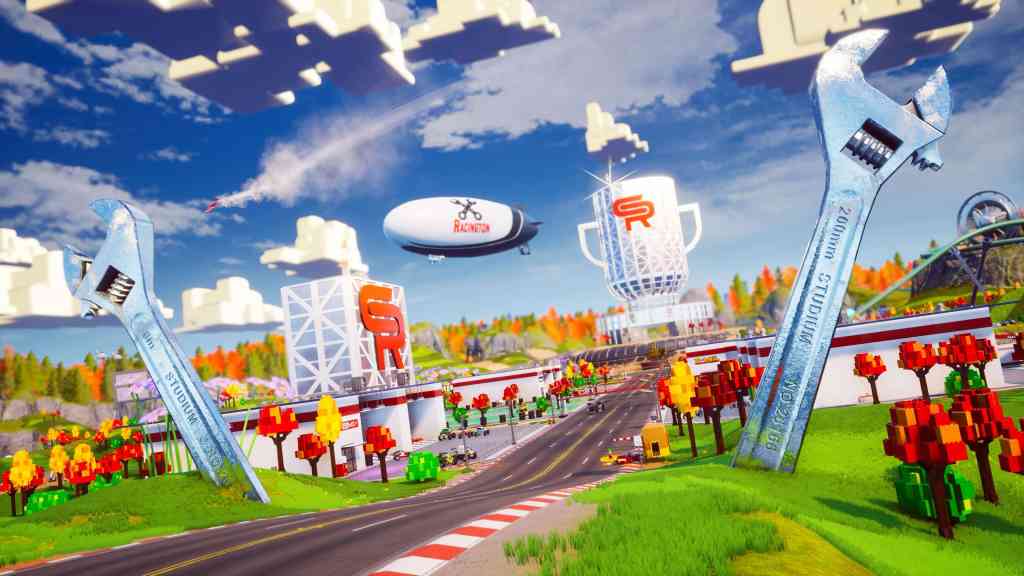 'We have to figure out who we're making these games for. The spectrum goes from arcade, to simulation,' Msika said. 'One super important thing for us is when we're talking about what game we're making, you have to come up with these pillars of creation, that you have to stick to in order to make a game that is coherent.'
'One of them … is that "we're not making a racing game, we're making a driving game". When you design the driving model, that simple mantra is going to make you lean more towards the arcade way – it's not just about crossing the finish line. In our game, the vehicle is more than just a piece of machinery that takes you from point A to point B, it's your character … [Making the game was about] designing a driving model that was both very exciting, in the way racing games are exciting, but also flexible enough to allow for that vehicle/character to do a lot more than just racing in the world.'
As Msika makes clear, Lego 2K Drive isn't your standard racing simulator, by any stretch. While you can create a vehicle and pilot it across the finish line, the game is not linear. Instead, you spend your time taking part in races, exploring an open world, finding collectibles, and even defeating rivals, like Lego Dracula.
According to Visual Concepts, he's one of the harder rivals in the game – but his ride and appearance is, to describe it in spoiler-free terms, 'pretty cool'. You'll need every tool in your arsenal to face Dracula and his fellow competitors, some of which hail from classic Lego mythology, by grabbing every Lego part that you can, and building out your unique custom ride.
If you like, you can even use this freedom to create physics-defying oddities, hamburger-shaped cars, or literal monster trucks. For Visual Concepts, it was essential that players could build anything they could imagine – and that it would run smoothly in the game.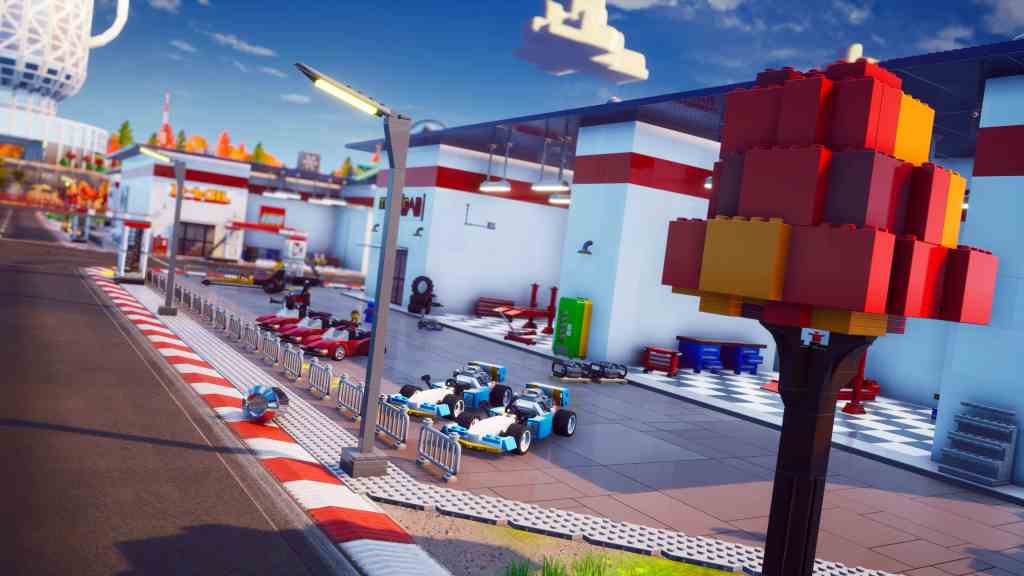 'It's refreshing, because the style that we decided to adopt for Lego, from a visual and gameplay standpoint, it offers us a lot of freedom – because it's Lego. It's all about creativity and freedom, and being whimsical,' Msika said. 'The driving model was the same way … [for example] can you shoot yourself in the foot by building crazy? The idea was that creativity was first and foremost in our mind for the entire game customisation, and what that means is that we don't want the way you build a vehicle to influence gameplay too much.'
'For us, the biggest challenge was having a driving model that feels fun, no matter what you build – to allow you to express your creativity in your vehicle.'
According to Ryan Kehlenbeck, Senior Engineer at Visual Concepts South, this level of creativity meant a balance between realism, and ridiculousness.
'Driving-wise, from the very beginning, we realised that players are going to be able to create any kind of vehicle here,' Kehlenbeck explained. 'They can put all their bricks hanging off one side of the vehicle if they want, and we still wanted it to be drivable. We decided to go in the direction, where everything a player builds can be taken out onto the road – and we'll have different advantages and disadvantages in different game types.'
'It was definitely a challenge to try to balance that with some of the more regular driving mechanics, and making sure everything worked – but I think … we hit a really nice medium, where we have some of the arcade elements that make it accessible, but we have the customisation that other games don't … you've got a wide selection of chassis, bow hulls, bricks, and they can influence your driving in subtle ways.'
According to Ranck, this meant the game's physics engine had to be built to adapt to unique builds – lopsided vehicles, top-heavy trunks, plain four-wheelers, and everything in between. This required deep experimentation and on-the-fly testing, as the Visual Concepts team worked to enforce believable gravity and realistic traversal for the wildest creations.
In the game, you might choose to go for the 'left side brick' build – and that means contending with your own choices as the game's physics adapt to your behemoth creation. As players build up their rides by placing new bricks and custom accessories, the game takes these calculations into account to form unique 'stats' that evolve as your character levels up.
Experimenting with new builds is key to harnessing the power of your ride, as you take on races and mini-games, and forge a name for yourself in the many biomes of Lego 2K Drive.
You might covet the game's unique burger ride, seen in early promotion footage, or its big green monster truck – but with a hearty engine designed to account for wilder imagination, the possibilities seem pretty inspiring.
When Lego 2K Drive launches for PC and consoles on 19 May 2023, there's high hope it'll recapture that childhood-era sense of freedom that Lego affords.
11/29/2023 05:00 am GMT
GamesHub has affiliate partnerships. These do not influence editorial content. GamesHub may earn a small percentage of commission for products purchased via affiliate links.