The HTC VIVE XR Elite is a pretty great piece of technology – but it hasn't dramatically changed my relationship with VR gaming.
The XR Elite is HTC's latest high-end VR solution, with strong clarity and vibrancy in its screens, and a small, lightweight form factor that I still can't believe. You can use it in a 'glasses' mode at your desk, or standalone with a battery pack that doubles as a head strap, which you can hot-swap with another to extend long sessions. It has full-colour passthrough for XR features, and you can check your phone with the headset on. You also can tune the eyepieces using individual diopters. But of course, it comes at a premium price.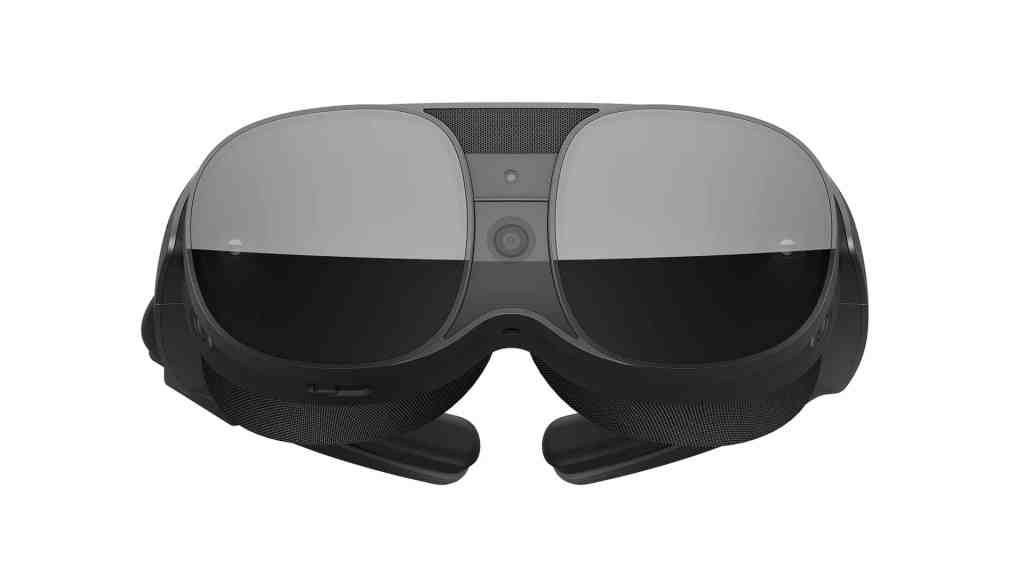 In my initial preview of the headset, where I spent around an hour with it, I was smitten by all the incredible possibilities, especially those afforded by its mixture of sleek form factor and image quality, and how it could improve the experience of VR in my life. But after two weeks, even with all these exceptional features and nice little conveniences, it hasn't increased my enthusiasm for VR gaming in the way I thought.
Imagining a world where I spent over AUD $2,000 on the headset, I would probably be having some second thoughts. My extended time with the Vive XR Elite uncovered a little bit of friction I didn't anticipate, which in the long run would become additional mental roadblocks impeding my desire to actively pursue a VR experience.
As with any VR headset, the same big question mark of software still applies here, too. Do you need to get the latest and greatest to play the same things you can largely still play on previous-generation hardware?
For those who are looking at their first foray into VR, and looking to go all out with it, there is a lot that is attractive about the HTC VIVE XR Elite – but some of its potential doesn't quite hold up long-term.
---
HTC VIVE XR Elite – Design and Form
Undoubtedly the most striking thing about the HTC VIVE XR Elite is its form factor – the most lightweight and compact on the market in 2023. Resembling a pair of welding goggles more than what we think of a VR headset, it impressively does away with a lot of the front-heavy bulk you so often see. And yet, it still performs fantastically as a stand-alone device with on-board processing.
It's also a modular device, and includes a glasses mode and headset mode. Initially, this is what I was interested in most. On first impressions, it's one of those 'technology is actually witchcraft' moments that you can't quite believe, given everything that's come before.
Glasses Mode
One of the biggest barriers to jumping into VR is the rigamarole that comes with setting up the hardware. Even the slightest hurdle can seem enormous. The idea is that with the HTC VIVE XR Elite, you can simply have what is essentially a pair of big glasses on your desk, connected to your PC via USB. You can quickly boot up a game in Steam (ideally, a stationary, seated game like Elite Dangerous or a racing title) – and throw the glasses on. It's a very attractive concept.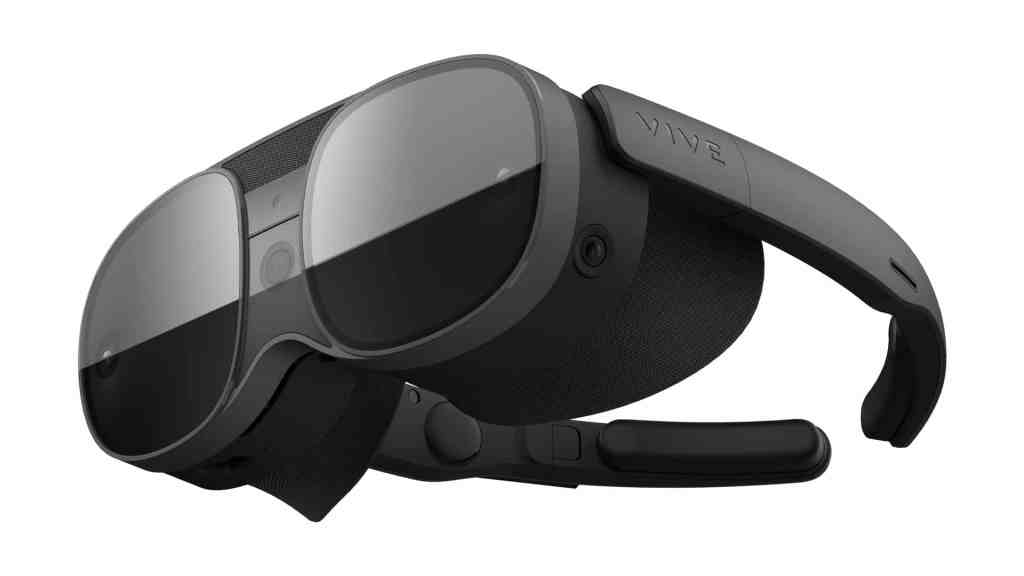 Also attractive are the built-in diopters for each lens on the headset, which lets the unit cater to those with less-than-perfect eyesight. Given the very compact form factor of the HTC VIVE XR Elite, the hardware does not have room to accommodate glasses, and so the compromise has been building in adjustable lenses into the device itself. As someone who wears glasses at every waking moment, this was initially a revelation to me. I was impressed.
In practice, however, this altered my personal user experience of onboarding myself into VR each time – and not for the better. The whole glasses VR process itself was smooth and straightforward, but revealed two human-orientated pain points.
The first and most egregious is that even though the HTC Vive XR Elite is by far the lightest and most compact VR headset I've ever used, the hardware is still a tad too front-heavy to be used exclusively in glasses mode, without additional paraphernalia to keep it on your head.
It didn't take long into my first deskside VR experience before the unit began to slip off my face, requiring constant readjustment. The only solution I had (aside from attaching the head strap onto the unit) was to tilt my chair backwards to compensate for the weight distribution.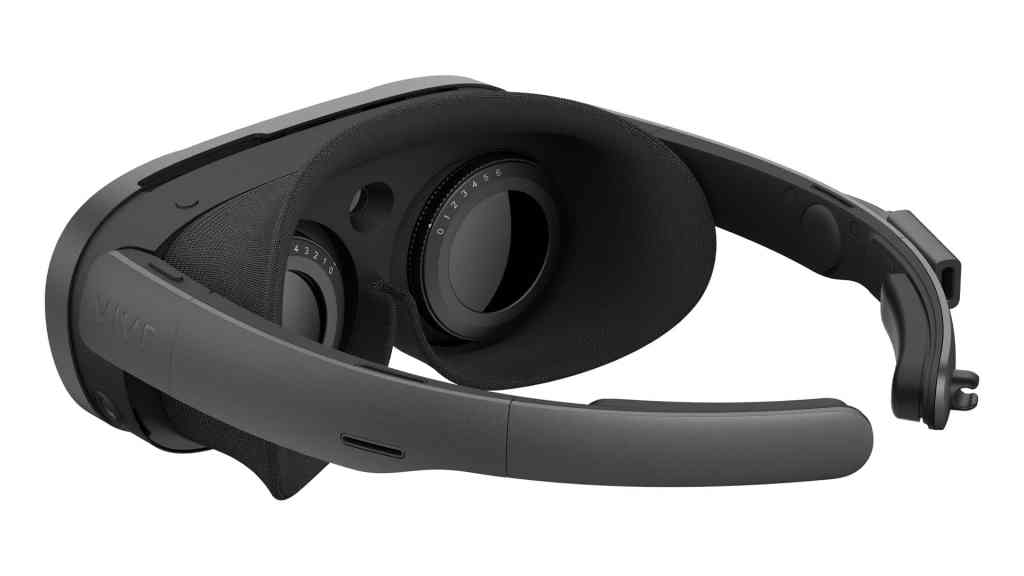 It's annoying enough that I wouldn't recommend it be used in this format for longer than say, 15 minutes. And glasses mode is certainly not suitable for a more rigorous game that requires somewhat frequent head movement. My initial ideas of being able to spend more time in VR with this form factor were quashed very quickly.
A quick disclaimer is that the second pain point could only really apply to glasses users – even though the adjustable diopters are a smart option, the lifestyle hassle comes in the fact that you have to take your glasses off before putting the headset on, and then find your glasses again once you're done. It might not seem like much, but with regular use of the HTC VIVE XR Elite, this quickly became another one of those minor hurdles that balloons into a big obstacle in your mind.
Having gotten so used to simply being able to throw on a PSVR2 or Meta Quest headset in the past, the fact that the HTC Vive XR Elite has actually added another inconvenient step was disappointing – though again, specific to glasses wearers.
It's possible I would have gotten more accustomed to this routine, given a longer period with the device, but I can't be certain. At the end of two weeks, however, part of me was glad to be able to keep my glasses on in going back to the PSVR2 and Meta Quest.
Headset mode
Of course, the HTC VIVE XR Elite can also be used in the more familiar headset mode like the aforementioned consumer headsets, by attaching a hybrid headstrap and battery pack that simply clips into the glasses, and acts as a counterweight to balance everything out. After my disappointing frustrations with the glasses mode, I was glad to settle into something a little more comfortable, even when seated at my computer.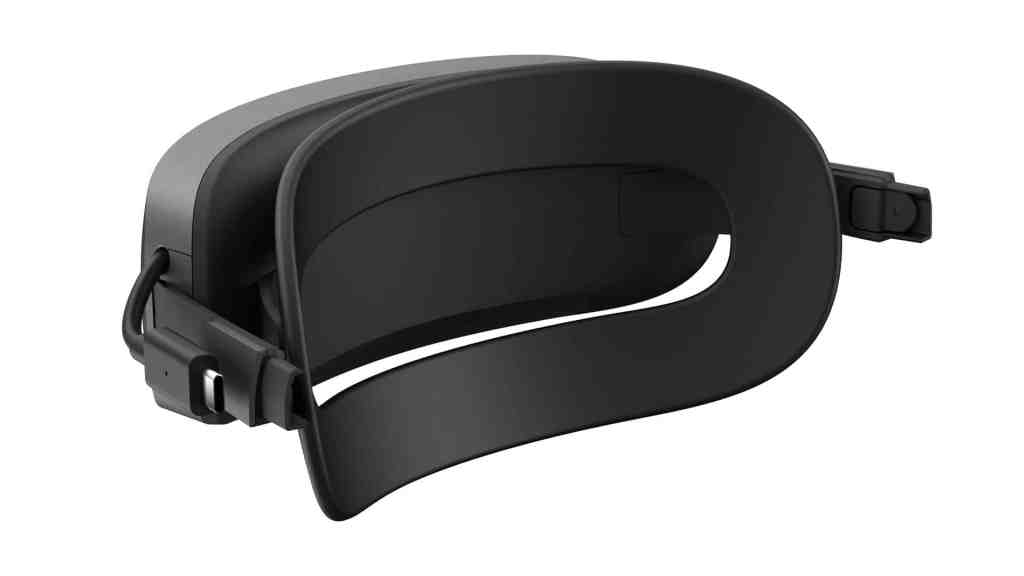 With the overall light weight of the headset, it makes for a very comfortable experience physically, and I didn't have many issues staying in VR for as long as the battery allowed. Long sessions of playing Half Life: Alyx and the several Half-Life VR mods that have popped up since were very enjoyable and hassle-free.
Considered simply a lightweight, high-quality, full-head VR headset, there's no doubt the HTC VIVE XR Elite makes for one of the best PC or standalone VR headsets out there, if you're willing to pay the price.
However, with the glasses mode not being very viable as a 'killer' feature, its appeal is somewhat dampened, compared to more affordable headsets in the market. It's a great experience to be sure, but it's not a feature that justifies the whole cost.
HTC VIVE XR Elite – Display
Disappointment with the glasses mode (and glasses hassles) aside, there's no denying the HTC Vive XR Elite is an impressive device. The displays are some of the best I've ever seen, just inching out those of the PlayStation VR 2, which is still fresh in my mind. Colours are vivid, and images are crisp and sharp. The field of view is wide at 110°, though there will still be visible black edges. But in direct comparison to older headsets, there really is a difference in this new generation of high-end VR devices.
The HTC Vive XR Elite also features a colourised passthrough mode, which allows you to observe your surroundings outside of the headset at the press of a button. It's good enough that you can check your phone or computer screen for any notification or emails, but what it lacks is the ability to create an accurate sense of depth perception – you probably shouldn't walk around the house with this thing on.
Conclusion
The tarnished promise of the glasses mode aside, there's no denying that the HTC VIVE XR Elite is an extremely impressive and capable high-end headset. It's not perfect, but it still feels and acts like a premium piece of tech. For the price tag, I wouldn't expect anything less.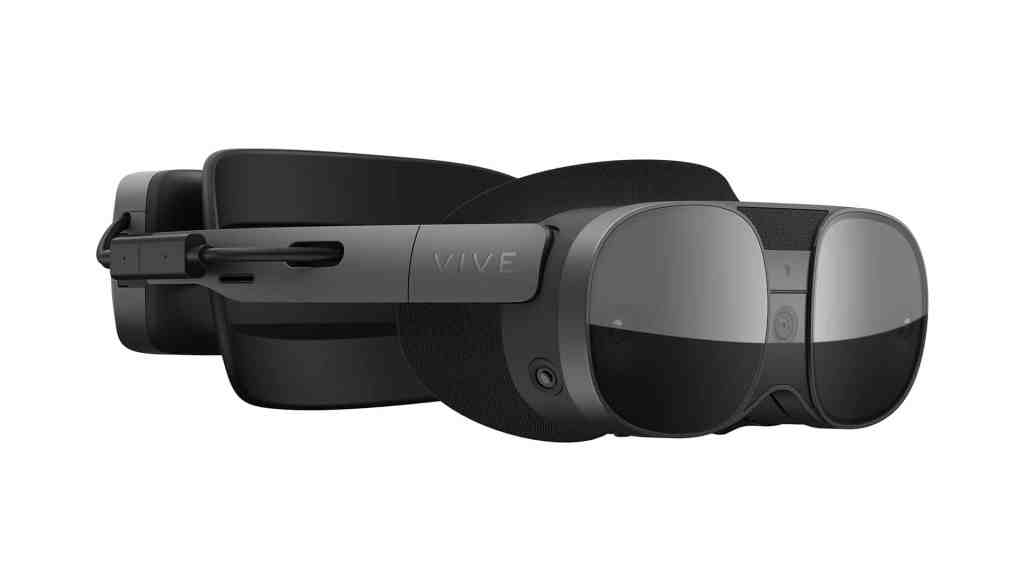 Of course, as with any VR device in 2023, the HTC VIVE XR Elite faces the same kind of challenges that this whole sector of the market is.
Prior to testing the VIVE XR Elite, I also spent weeks ploughing through PlayStation VR2 games on Sony's new headset, and the takeaway was this: superior and more convenient technological breakthroughs in headsets are just baby steps in pushing along the overall VR journey. What really motivates me to get out of bed for VR are, of course, the games and experiences. And while the experiences on high-end headsets in 2023 are clearer, sharper, and better than ever, they are in essence the same ones I've already been floored by on my original Oculus Quest.
The question any prospective high-end VR headset purchaser needs to consider is: Do you need to throw down a huge chunk of cash to experience the same things you can get on more affordable platforms with greater convenience? The number of exclusive games and titles tied to specific headsets is very low. As VR developers continue to charge on with new experiences, the attractiveness of this proposition might change. Time will tell.
But if you simply can't wait to future-proof yourself for that possibility, or you're looking to jump into VR for the first time and spare no expense, the HTC VIVE XR Elite is certainly a headset that can demonstrate you how amazing VR can be.