It's been 10 years since the original Oculus Rift was released, but Virtual Reality (VR) hasn't really taken off in the way that we expected (or wanted) it to, at least on the consumer side of things. Even as someone with enthusiasm for the space, it'd be disingenuous to think otherwise. But in a strange coincidence, February 2023 will mark a seemingly unintended, tandem push from two of VR's biggest backers. The first is Sony, with its PS5-powered PlayStation VR2. The second is HTC, the manufacturers of Valve's original Vive headset, with its new Vive XR Elite.
We know the two primary bugbears for VR have always been a small selection of truly compelling games (which is largely out of the control of headset manufacturers), and the lifestyle issues that arise from inconvenient setup tasks and headset form factor – every little niggle feels like one more major hurdle to not put on a VR headset.
PlayStation got a lot right. The original PlayStation VR headset was lightweight, mostly plug and play (perhaps a few too many plugs), and simple. Consumer focussed, comfortable, and easy to put on. It's now taken a lot of those design principles several steps further with the PSVR2, and removed several additional barriers – and we'll have more on the PSVR2 in the coming weeks.
Oculus (now Meta) also got a lot right with its Quest line, realising that a standalone headset that can power its own games and applications is the way to go. Remove the need for an external console or powerful PC, and adoption will be more widespread.
With the Vive XR Elite, HTC has attempted to adopt the best parts of all of those lessons and incorporate them into its own powerful, standalone headset, but with a key focus on dramatically – and I mean dramatically – reducing the physical profile of the device, without compromising its visual clarity, or capability to run visually demanding software.
The goal, seemingly, is to create the most convenient and fuss-free VR experience possible. After about an hour of playing around with a production model of the Vive XR Elite, it's difficult not to be impressed.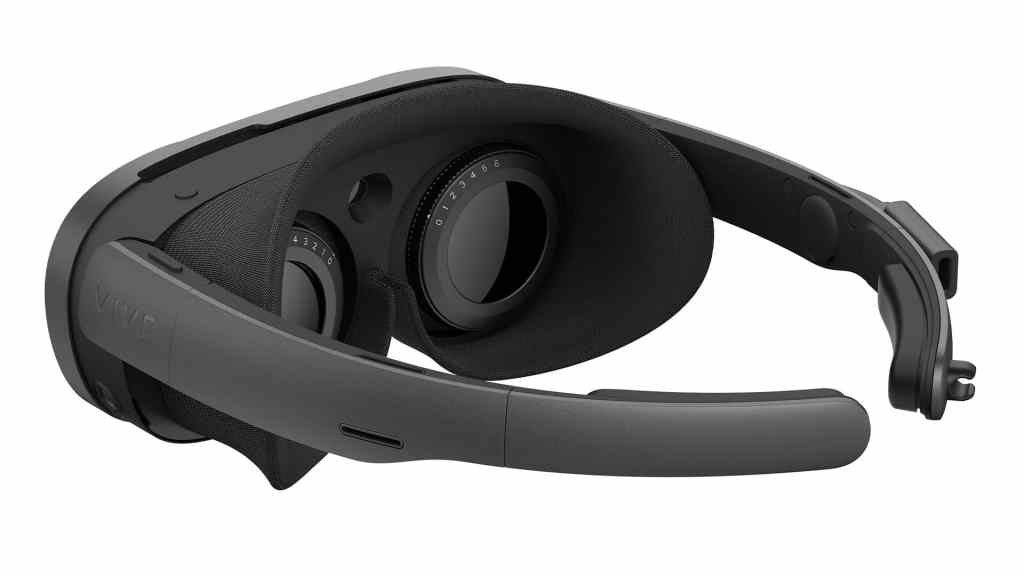 The Vive XR Elite is somewhat of a modular device, and at its smallest configuration, it's essentially a pair of oversized sunglasses or large goggles. They're light, easy to put on, and comfortable. I can very easily see myself popping them on at my desk, tethered to a PC for power, and with access to my Steam VR library of seated VR games.
On paper, it's no slouch. The XR Elite has a combined 3840×1920 resolution (1920×1920 per eye), a 110-degree field of view, and a 90Hz refresh rate, which sizes it up very nicely to the PSVR2 and the Meta Quest Pro in terms of visual fidelity, even surpassing those devices in some respects. Really, it features incredible performance, especially for something with such a compact profile.
The Vive XR Elite also benefits from being a standalone device, too. Swap out the glasses-like arms for a wraparound battery pack, and the headset becomes a very comfortable option for games and applications that require standing, or a broader range of movement.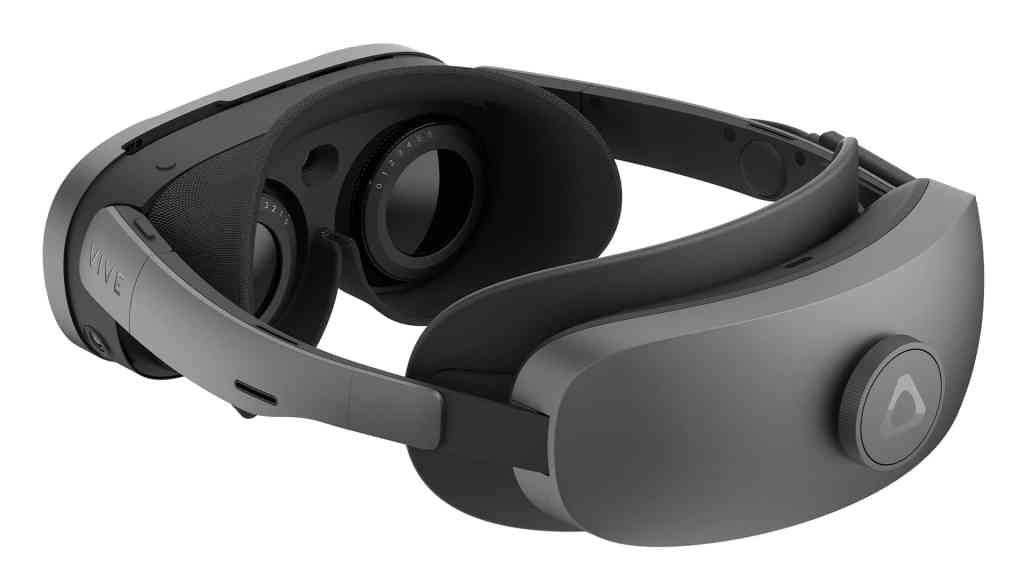 The visual clarity and fidelity is still very good, of course, and the rudimentary games that we were allowed to test running on the device itself performed exactly how you'd want them to. We also tried wirelessly streaming a demanding PC VR game, which had its inherent issues (image artefacting in busier, more complex scenes), but the quality of the time was still largely crisp, overall. Again, the comfort of the headset, and the ease of use, was the standout X-factor.
My main point of comparison here is the Meta Quest headsets, which shifted the possibility space of VR, but I don't think it will be a contentious opinion to say the XR Elite has taken several strides, in terms of making it a more comfortable and pleasant experience.
The unit is perfectly balanced, and it's not so front-heavy like the Quest is. There's no awkward vertical strap running over the top of your head, applying pressure for long periods. It has its own version of PlayStation VR's excellent ratcheting/quick-release fitting system, and the battery pack itself acts as a counterweight to an already light headset. It feels like you could wear it for ages.
There are other premium niceties, too. As someone who wears wide glasses, I was astonished by the fact that I didn't need to use them at all. Each lens has its own diopter, meaning I could focus each individually to accommodate for my specific degree of blindness. This was a first for me – and given I have to pull out an older, narrower pair of glasses to use my own Oculus Quest at home, I was very enamoured with this feature.
This mix of comfort and performance comes at a price, of course. The Vive XR Elite will retail for US $1,100 / AU $2,100 when it releases on 25 February 2023.
By comparison, the PS VR2 retails for US $550 / AU $880, but you need to factor in the cost of a PS5 console US $400 / AU $650. The XR Elite's most direct rival is the Meta Quest Pro, which retails for US $1,500 / AU $2,500.
Hopefully, we'll have the time and opportunity to go more in-depth with the unit at some point in the near future, for some testing in real-world conditions. I'm already looking forward to revisiting Half-Life: Alyx (and its many mod campaigns) with the fidelity and comfort of the XR Elite. Stay tuned.