The Harry Potter franchise was once a childhood favourite of many, for its ability to completely transport readers (and later, viewers) to a whole new world filled with magic, where found family was welcoming, and everyone was able to find a home. In recent times, the message of Harry Potter has largely been diluted by the derogatory, transphobic beliefs of writer J.K. Rowling – but developers at Avalanche Software are aiming to correct this in their new interpretation of the Wizarding World, found in upcoming video game, Hogwarts Legacy.
At a recent preview event, Stephen Dona, Technical Game Designer at Avalanche Software, spoke to GamesHub about the upcoming game, and how developers aim to instil a sense of freedom and inclusion for every player – despite Rowling's ongoing, harmful campaign to deride transgender people.
Dona is an Australian game developer who has been with Avalanche Software in Salt Lake City, Utah in the United States since 2018. He has been part of the creation of Hogwarts Legacy since its early inception.
Read: Hogwarts Legacy preview – The right game, at the wrong time
How Hogwarts Legacy prioritises inclusion
'One of the big mantras we've had is really to be your own witch or wizard,' Dona explained. 'We wanted to make a genuine world – the most genuine we can make – and then we say that you can just go and be whatever type of witch or wizard you want to be.'
'That comes through building out the play styles, how you want to grow as a character, and how you want with progression – but also, that means what you wear, and how you look. We didn't want to restrict any of that and say, "oh no, this is how it has to be". We wanted to say, whatever way you see yourself, that should be acceptable and doable in our game.'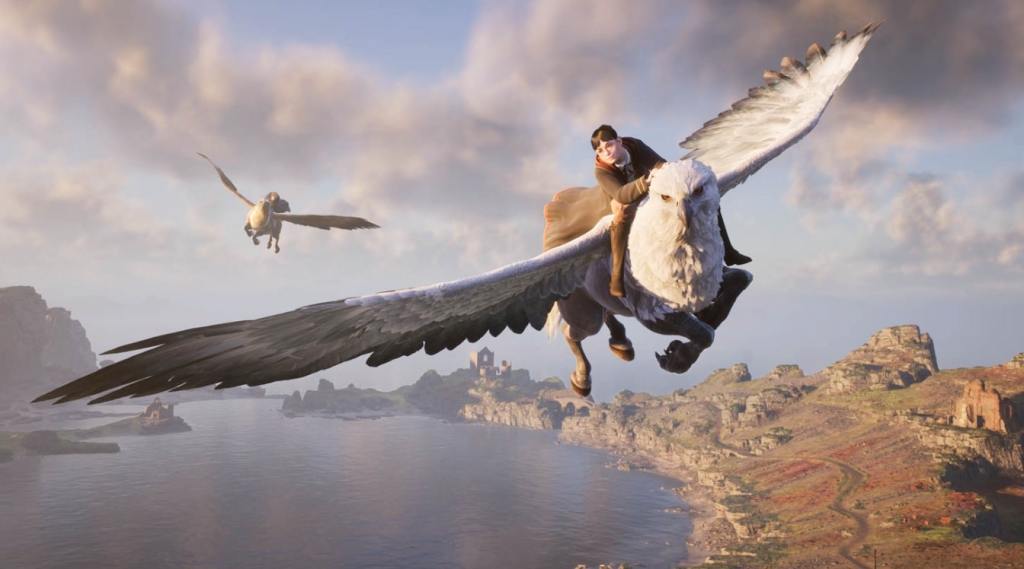 A result of this design philosophy is that anyone can embody a witch or wizard in the game. In the character creation menu, players simply choose their outward appearance – basic facial structure, hair colour, eye colour, skin colour, and voice tone – with the final choice in the creator offering witch or wizard, regardless of gender presentation.
This system was partially revealed by Avalanche Software in 2021, largely in response to outcry about J.K. Rowling's harmful beliefs. While only announced via word to industry insider and Bloomberg reporter Jason Schreier, the move was seen as a polite pushback against Rowling – a minor touch that quietly illuminated Avalanche's more inclusive viewpoint.
'Some members of the Hogwarts Legacy dev team had been pushing hard for this, uncomfortable with Rowling's position and rattled by the effects she has had on a game they've put a lot into,' Schreier reported at the time.
The company is, of course, tied by its contracts and partnerships with both the Wizarding World and Warner Bros., which makes actively speaking out against the author difficult. That said, it has taken steps to distance Hogwarts Legacy from her, making particularly clear in company Q&As that the game may have been created alongside the Wizarding World team, but did not involve J.K. Rowling directly.
Tweaks to make the game more inclusive and allow characters to self-identify in the character creator are only small, but they are welcome inclusions, and make the game feel more freeing as a result. Being able to embody your own hero – one that looks like you, sounds like you, and completely represents you – gives Hogwarts Legacy a more personal feeling.
In doing so, it recaptures some of the lost magic of the franchise, buoying players along on a transportive journey through a different, more engaging Hogwarts story than has previously been seen.
Hogwarts Legacy's 1800s setting allows for more freedom
With the action taking place in the 1800s, in a time before Harry Potter and Voldemort initiated their final battle, and before Newt Scamander raised his flock of magical creatures, you enter Hogwarts Legacy as a unique late-entry student, with a strange power to see hidden magics.
'We wanted to build this world, but we really wanted to make it our story,' Dona explained. 'That was the impetus for choosing the 1800s timeframe … We didn't want the player to be overshadowed by anything else that was happening in the world at any given time.'
In separating the Hogwarts Legacy story from the original books and spin-off films, Avalanche Software aimed to give players a renewed sense of ownership over the franchise – to forge their own destinies in a reinvigorated, reimagined world.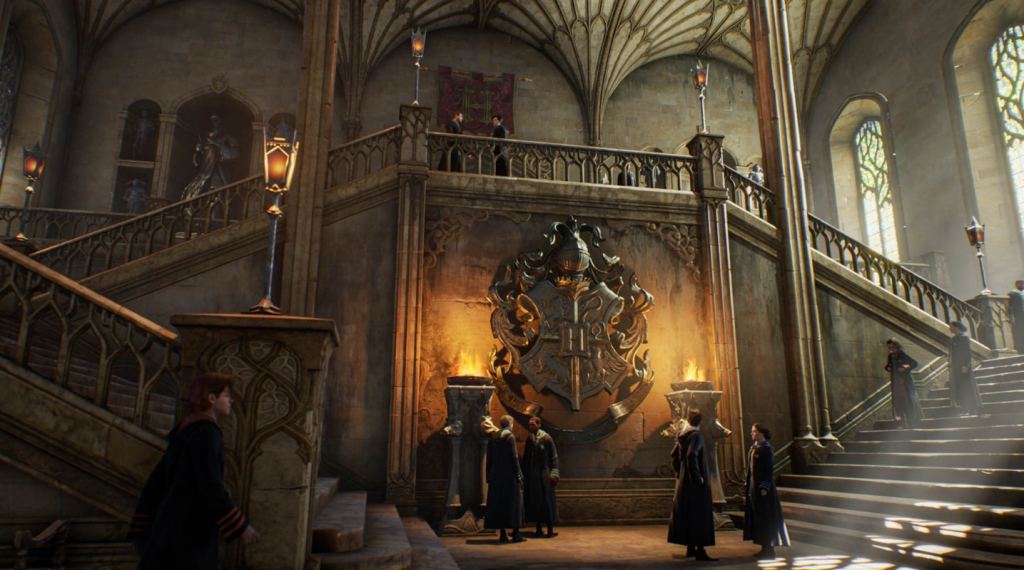 'We didn't want it to just be another adaptation, or something of that story,' Dona said. 'That's why we pursued things like entering the school a little bit late. That's something we've never seen before. What is that? What challenges does that bring to Hogwarts? It's this sort of mystery that you're uncovering, with ancient magic – that's another big thing. [We're] trying to make the story unique, and also trying to make the story separated from other parts of the world.'
Dona described the wider Avalanche Software team as massive fans of the Harry Potter franchise, with many – including himself – growing up with the books. In crafting an open world Harry Potter game, the team aimed to deliver a strong fantasy experience for long-time fans, and 'fulfil dreams' for those who've become enamoured by the Wizarding World – or have, perhaps, fallen out of love with it in recent times.
'We worked closely with the Wizarding World team,' he explained. 'We wanted to make the world feel very genuine. Anytime we had concerns, we talked with them – and that working relationship was great. They gave us a lot, [in terms of] "We want you to tell your story. We want to make sure you're getting the creative beats and gameplay that you want."'
Avalanche Software was siloed from other Wizarding World projects in that regard, as the studio aimed to tell a story that remained seperate from other properties in the franchise. The game being overshadowed by the various film universes was a primary concern, and one that was largely avoided by setting the game much earlier in the Harry Potter timeline.
That also allowed the team scope to include new concepts, alongside established creatures and lore. For Dona, what was most exciting was implementing lore-based features, like The Sanctuary, a room that players can tend to and explore in their own time.
'I've always been a fan of all the plants that exist in the [Wizarding] World, and the potion brewing – it's a little bit chemistry-style. I've always really enjoyed that,' Dona said. 'So that's something we wanted to pursue – we wanted the world to feel genuine, and didn't want to leave anything behind … we tried to basically bring in as much as we possibly could, with the timeframe that we have.'
Hogwarts Legacy's development has stretched for several years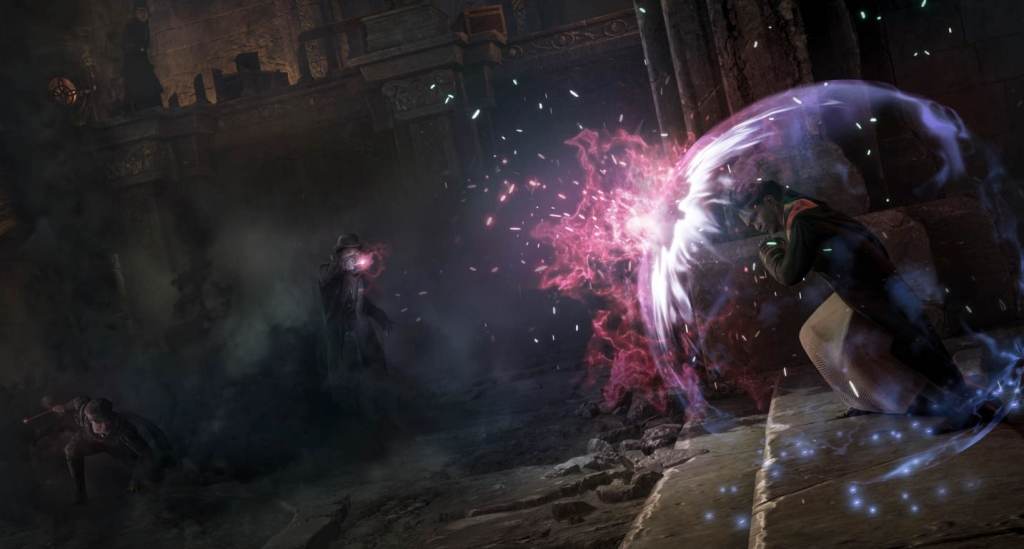 It's worth noting that much of this creation process, and the development of Hogwarts Legacy itself, took place well before J.K. Rowling began alienating her fanbase with extreme rhetoric targeting trans women. Heartstopper actor Sebastian Croft recently spoke out about his inclusion in the game, confirming he was cast in the project over three years ago – 'back when all Harry Potter was to me, was the magical world I grew up with. This was long before I was aware of JK Rowling's views.'
This likely reflects the experience of many of the game's developers, whose work has evolved over time to represent something entirely divorced from its original intention – to entertain fans of the Harry Potter franchise, and provide a magical, open-world fantasy to explore.
There's a clear passion at Avalanche Software, for what Harry Potter represents beyond the influence of its creator, and for the whimsy and fantasy of its world. This shined through in the preview of the game we were able to get hands-on with. The light of that experience is somewhat diminished, however, when considering that Hogwarts Legacy game sales will inadvertently support J.K. Rowling and her unrepentant harassment of trans people.
Her views appear to stand in opposition to the desires of Avalanche Software – with quiet conflict playing out in the game's defiant character creator – but the game remains a product of the troubled Wizarding World. Finally being able to explore a beloved childhood world at will is an exciting prospect, but this fantasy arrives with heavy baggage.
Those interested in playing Hogwarts Legacy should be aware that while it did not directly involve Harry Potter creator J.K. Rowling, who has become known for her harmful, derogatory views of transgender people, royalty arrangements mean that she will financially benefit from the sales of the game.
If you'd like to contribute to an alternative, more worthwhile cause, consider donating to The Equality Project and other essential charity groups that are currently working to support transgender individuals in Australia, or The National Centre for Transgender Equality if you're based in the US.