2019 was a thrilling year in Australian games. The highs were high, the lows were low, and the geese were utterly horrible. As Screenhub's resident gamer, I've taken it upon myself to list a few gems that stood out amongst an incredible crop of games. These titles are a great way to while away a curious afternoon, delving into the exciting world of Australian indie games. There's something here for the environmentalist, the puzzle-fiend, the child, or the child-at-heart in your life – no bells, whistles, or high-tech gaming PC required.
Frog Detective 2: The Case of the Invisible Wizard (Worm Club)
A late but great entry to this list comes the second installment of Worm Club's excellent Frog Detective franchise, Frog Detective 2: The Case of the Invisible Wizard. Designed by Grace Bruxner (who we interviewed here) the Frog Detective games have been lauded for their spooky jazz scores, adorable character design, and most of all, for being incredibly funny. These games are just delightful – the dialogue is excellent, and the combination of goofy art style with a grave, noir-inspired score creates a profound sense of silliness that will delight at any age.
In this edition, you can join the eponymous detective in Warlock Woods, as he investigates another mystery, this time with a new and improved notebook (which can be decorated with stickers) to document a whole new cast of friends and suspects. You don't have to play its predecessor, The Haunted Island: A Frog Detective Game, to make sense of The Invisible Wizard, but I'll bet that once you've played one, you won't be able to resist playing the other.

Playable on: Mac, PC
From award-winning solo dev, Ian MacLarty, comes a high-speed puzzler called Jumpgrid. True to its name, the game required you to swipe your way around a 3×3 grid, avoiding psychedelic lasers of increasing and unexpected shapes, sizes, and patterns of movement, to collect 9 nodes and open the exit. It has stunning, pattern-heavy graphics that hark back to MacLarty's earlier release, Dissembler, and super challenging gameplay; if your finger slips, it's instant death, and the level reloads. Hardcore Gamer described it as a 'hyperkinetic modern-art dance party of death' – and really, what more can I say? If you're up for an action-puzzle challenge that plays out over an absolutely juggernaut of an electronic beat, this is the game for you. 
Playable on: iOS, Android, Mac, PC, Linux

BlEACHED AZ (CHAOS THEORY GAMES)
As the decade ends, we see the return of an old favourite: our kiwi friend, the beached whale. Remember this guy? He's Beached Az! And now he's back, both for season three of the Youtube series, and in a mobile game of almost-the-same-name, with a social conscience. The product of a collaboration between Beached Az creators and Chaos Theory Games, this Kiwi creation uses fun, simple gameplay to make an important point: that we have to protect our oceans! As the player slices their way through plastic bags, trawling nets, and crown of thorns starfish in order to protect a very vocal, very nervous clump of coral, they are delivered facts about ocean pollution. 
You can watch all three seasons of Beached Az in-app, and the game is voiced by the original voice actors. The team also partnered with carbon neutral, and have committed 20 per cent of their in-game revenue to planting trees. Definitely worth a look!
Playable on: IOS, Android
STORM BOY: THE GAME (BLOWFISH GAMES)
Storm Boy: The Game is an interactive retelling of the Peter Thiele's classic Australian story. This nostalgic, gentle narrative is a beautiful way to introduce a new generation to the story of Storm Boy and his pelican friend, Mr Percival. The game connects sections of dialogue and narrative with mini-games like feeding the pelicans, diving in the sea, collecting shells, and drawing in the sand, to make an experience that is utterly peaceful. Best of all, it's totally adaptable to your play style; every mini-game can be skipped if it feels too challenging or uninteresting to the player. This means that this ocean-side gem would be a great gift for kids who are gaining confidence with reading, to play with a younger child – or for an adult, who might want a little pocket of seaside nostalgia in their busy life.

Playable on: iOS, Android, Mac, PC, Nintendo Switch, Xbox One, PlayStation 4.
UNTITLED GOOSE GAME (HOUSE HOUSE)
Here's a bird of a different feather: what would this list be without Untitled Goose Game? This avian devil stole our hearts (and our radio, and our carrots, and our broom…) and it is honestly a joy to see such a good-hearted game, from such a good-hearted team, take the world by storm. In case you missed this release, the tagline says it all: It's a lovely day in the village, and you are a horrible goose. As the horrible goose, you cause mischief throughout the village, flapping, honking and craning your way into any and every locked garden or busy pub. The game is riotously good fun for people of any age, it's a celebration of the persisting chaos of nature in a world increasingly structured around the generation of capital, it has spawned the best fan-fiction I've ever read, and I honestly believe that whoever you are, your day will be improved by playing it. Honk honk.
Playable on: PlayStation 4, Nintendo Switch, Xbox One, Macintosh operating systems, Microsoft Windows
Library of Babble (Demi Schänzel)
Have you ever dreamed of finding a message in a bottle? Does your imagination run wild when you see initials carved onto a tree? Library of Babble taps into that impulse to experience snatches of other people's inner worlds, in a gorgeous, soft landscape filled with words. As you explore the terrain of Library of Babble, you'll encounter messages, poems, or thoughts left by players who explored that area before you. If you're lucky, you'll find a spot where you're inspired to leave a note of your own.
This feels less like a game, and more like waving to distance figures in a landscape. It's an experience that gifts a player with a real sense of intimacy, without the pressure of a typical multiplayer experience. It's listed on Itch.Io (the indie marketplace where it's sold) as an 'interactive fiction.' That's technically true; the game is interactive, narrative based, set in a fictional world. What feels remarkable to me, however, is what a tangible, emotionally engaging experience it is, exploring an environment that manifests the memories of everyone who has gone before.
Playable on: Mac, PC.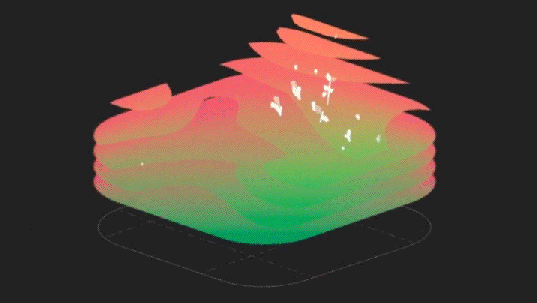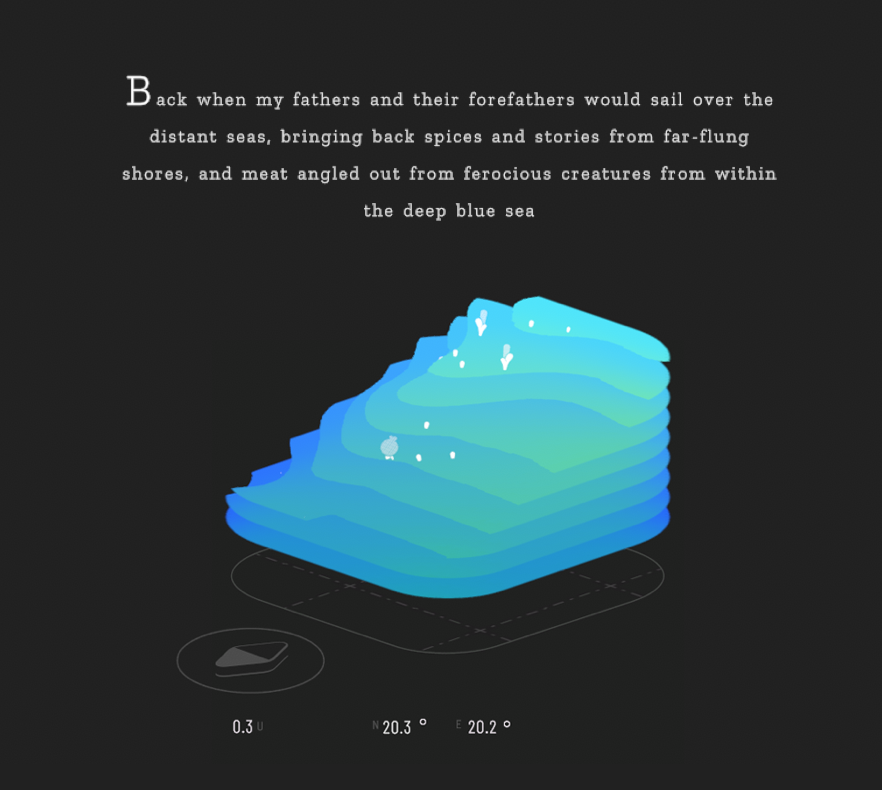 By the end of this list, you might be sick of thinking about computers completely; in which case, this final entry might be perfect for you. Jenn Sandercock's background is in designing videogames. She has worked on big titles, like LA Noire, which was published by Rockstar Games, the studio responsible for Red Dead Redemption 2, as well as Facebook favourite, Gardens of Time. But now she's turning her attention to a tastier design problem: a cookbook full of recipes for edible games.
Edible Games are just that: a series of games made from food items, where you cook your game and then eat it as you play
Ranging from flavour roulette to cookie-based board games, these games are suitable for kids, from preparation to play. This is a great choice to bring your friends, kids and family off the computer and into the kitchen. And the best part about playing a game that you eat? No arguments about who packs up. While the book itself is currently only available to Kickstarter backers, there's a chapter up for free on the website, and we're looking forward to seeing it in wider release in 2020.

Playable on: the kitchen bench, a dining table, the sofa, if you don't mind some crumbs….