An adaptation of the Uncharted video game franchise seemed like an easy win. Each game owes a lot of its style to classic action-adventure movies – namely Indiana Jones – and these roots are clear in every daring heist and cinematic rampage through ancient temples. It's a replicable formula: a daring rogue goes on a puzzle-filled journey, racing foes to reach the MacGuffin, which ends in a rewarding, high-stakes showdown.
The Uncharted movie adaptation has all these elements, and there are moments when it certainly feels sure of what to do with them – but a lopsided cast, strange narrative choices, and extremely naff dialogue bog down what should be a daring, fun romp.
In this version of Uncharted, Nathan Drake (Tom Holland) is a 20-something orphan working as a bartender to make ends meet. He charms women with awkward banter, and uses this as a cover to steal jewellery and wallets to fence down the line. As a child, he's fascinated with the sea-faring journeys of explorers, but when his brother walks out on him, he gives up his dreams of ever seeing the wider world.
That changes when Victor "Sully" Sullivan (Mark Wahlberg) arrives in Drake's bar, and attempts to coax him into joining a quest for the lost treasure of explorer Ferdinand Magellan. Despite Wahlberg seeming to display a complete lack of interest in the role, Drake is quickly entranced by Sully's proposition, and gets caught up in a race against fellow thief Santiago Moncada (Antonio Banderas) and his goons.
As Sully and Drake track down ancient keys and lost maps, the action takes them all the way from gorgeous Barcelona to the Philippines, with some genuinely stunning cinematography showing off the beauty of these cities and their surrounds.
The only real shame is that the cast isn't up to carrying the only mildly entertaining script.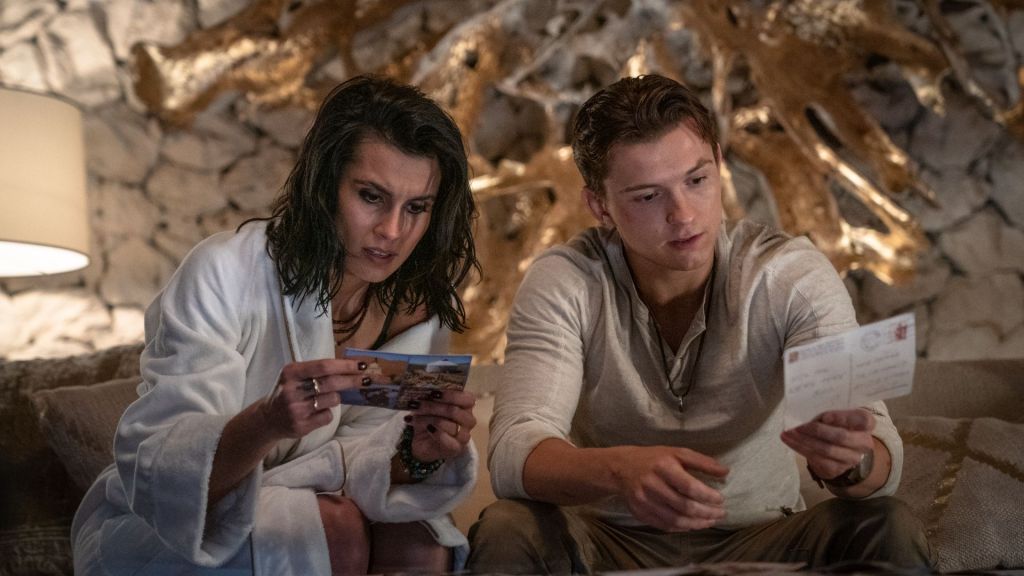 Tom Holland is particularly misplaced in this film, playing a role that feels far too mature for his baby-faced charm. As an actor, he's great. He's got the physicality and agility to play Nathan Drake – but fresh off of playing the high school-aged Peter Parker in Spider-Man: No Way Home, he's not a convincing, adult rogue.
Ironically, Holland and frequent scene partner Sophia Ali (who plays treasure hunter Chloe Frazer) are similar in age – but the dynamism between the pair on screen feels off, due to what seems like a very visible age gap. It's a distraction that's further sunk by Ali's unfortunate accent.
Those familiar with the Uncharted games will know Chloe Frazer hails from Australia. Originally voiced by iconic Australian actress Claudia Black, she's an important part of the Uncharted series, and even landed her own spin-off video game with Uncharted: The Lost Legacy.
Sophia Ali has a natural American accent, and in Uncharted she attempts to replicate Black's iconic performance with fairly average results. While this will be clearest to Australians, her accent frequently dips and changes, making her dialogue hard to follow. It undermines what is a relatively solid performance, even if she's underused in the film's latter half.
Antonio Banderas similarly feels out of place in Uncharted. While the narrative sets him up as a major, endgame antagonist, he also goes very under-utilised – a shame, given Banderas' long and prolific history in film. His relative absence does give a talented newcomer a very good chance to shine, however.
Tati Gabrielle gets plenty of scene-stealing moments as mercenary Jo Braddock, to the point where the film might as well be about her. As a rare female villain in a largely male-led film, she brims with a charisma that's impossible to ignore. She grins and smarms her way through several action set pieces, using her physicality as a deadly and fascinating weapon.
While she's essentially playing the same character that made her famous – Prudence Blackwood, from Netflix's Chilling Adventures of Sabrina – Gabrielle does 'evil' so well, it's hard to fault her performance, or the reverence she's given in the film.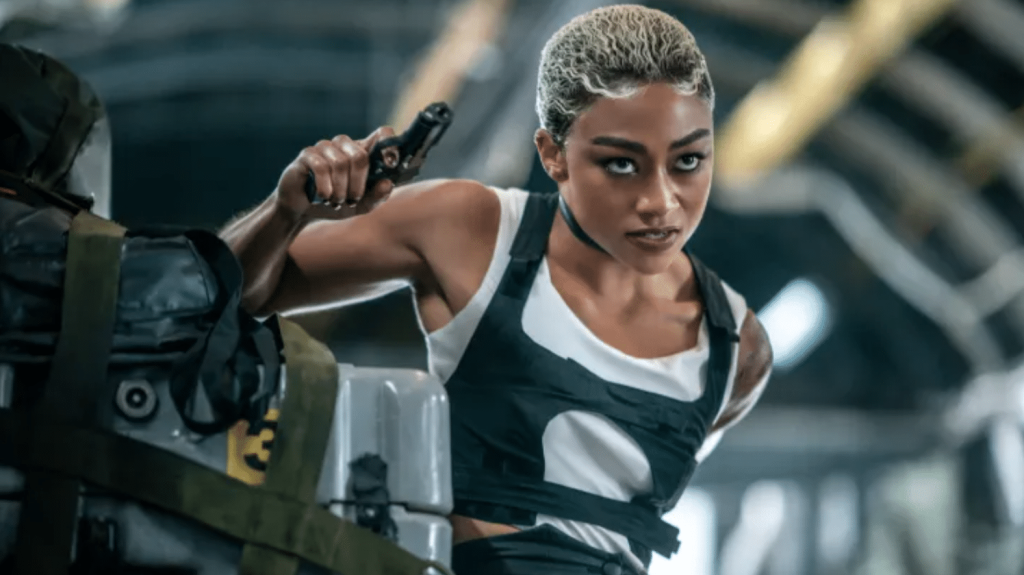 She's a bright spot in a bland action-adventure movie that owes a lot to films like Pirates of the Caribbean, but struggles to find its own tone until the final moments of the film.
While the heist-filled plot eventually finds its feet in an impressive, over-the-top and occasionally ridiculous final set piece, it takes far too long for the movie to full grasp the sense of fun it's going for. By the time that arrives, the film is all but over.
There are certainly elements in Uncharted that are entertaining, from well-choreographed action sequences to chases through the streets of Portgual – but forgettable performances, cringe-worthy dialogue and a rocky narrative mean that Uncharted mostly fails to achieve the greatness it desires.
Two stars: ★★
Distribution: Sony Pictures Releasing
Production: Columbia Pictures / Arad Productions / Atlas Entertainment / PlayStation Productions
Release Date: 17 February 2022
This author was invited to an Uncharted preview screening for the purposes of this review.