The Super Mario franchise is all about opposites. For every good, there is evil. That's why Mario has a Wario, and Luigi has a Waluigi. Yoshi, who rarely gets a solo spotlight, also has an evil twin, although he's rarely mentioned. During the June 2023 Nintendo Direct, that changed in a major way. A Super Mario RPG: Legend of the Seven Stars remake was announced – and with it comes the long-awaited return of Boshi, Yoshi's very cool, very evil twin.
Boshi has only appeared once in Super Mario canon, and as such, not much is known about him. His mysterious origin is intriguing, as his penchant for punk-ish accessories. Most Yoshis are docile, friendly creatures with wholesome habits and a love of cutesy flowers. Boshi is the exception to the rule.
Read: Nintendo Direct June 2023 – All the game announcements
Boshi in Super Mario RPG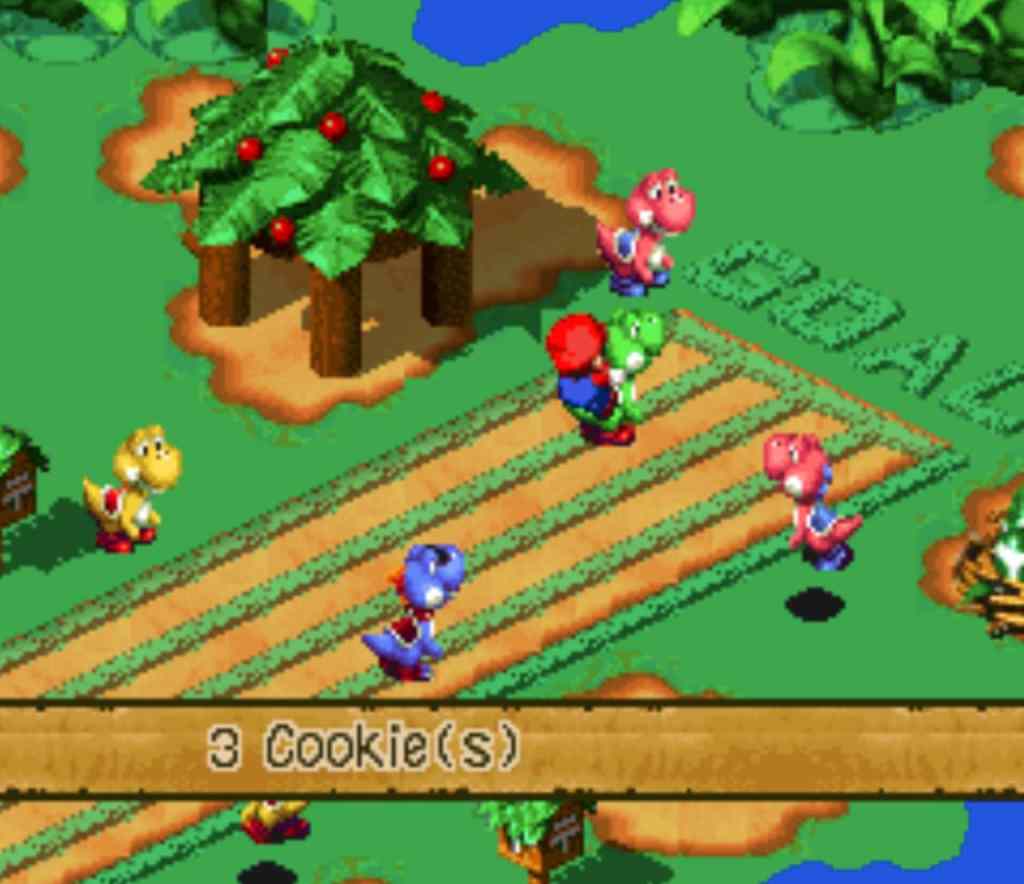 In Super Mario RPG, Boshi is depicted as a would-be tyrant, declaring himself ruler of the Yoshis after winning a Mushroom Derby race. He's got a real mean streak, and attempts to cheat his way to power and take advantage of the other, friendlier Yoshis.
It's no wonder his name is literally 'Bad Yoshi'.
Despite this, he has a certain level of charm with his early 90s 'edgy' attitude – and he should make for a great foil when he returns in Super Mario RPG.
As much as he's been forgotten since Legend of the Seven Stars launched in 1996, he'll certainly make an impact when he returns.
While footage of the upcoming Super Mario RPG remake has not revealed the reappearance of Boshi, a number of fan-favourite characters have been flagged for major returns.
Geno, the beloved puppet hero who has notoriously been caught up in rights drama between Square Enix and Nintendo (forcing his removal from some game remasters) is front and centre for this adventure. Mallow, another cutesy fan-favourite also returns as a cover star.
The early trailer for the game has revealed some changes – for example, Margarita (also known as Valentina) now has an accurate alcoholic drink in her hands. But for the most part, it appears this version of Super Mario RPG will be a faithful remake of one of gaming's most underrated but beloved hits.
When the game launches for Nintendo Switch on 17 November 2023, expect its entire character roster to remain intact – Geno, Mallow, Margarita, and Boshi included.