Iconic Humongous Entertainment games like Putt-Putt Saves the Zoo, Spy Fox in "Dry Cereal", Pajama Sam: No Need To Hide When It's Dark Outside and Pajama Sam 2: Thunder and Lightning Aren't So Frightening are being ported to Nintendo Switch in February. For anyone who grew up in the edutainment era, it should be a wild blast from the past.
The 1990s and early 2000s were a time of great change for young children. While 'fun' had previously meant going outside, throwing a ball around or playing dress-ups with family, the adoption of computers at home and in school meant that 'fun' slowly began encompassing digital games, too.
Edutainment games taught kids how to type, or how to solve problems. Point-and-click adventures like the Humongous Entertainment games taught kids how to work through basic puzzles, and even introduced concepts like subtraction and addition from an early age. In essence, they made learning fun – and edutainment quickly become a prominent feature in early 2000s classrooms, and as computers became affordable enough for the home.
Read: What can games tell us about girlhood?
It was in this period that I discovered Freddi Fish – and also titles like Bugdom, Carmen Sandiego, Frippletown, Zoo Keeper, The Crystal Rainforest, Granny's Garden and Jump Start. They were the beginning of a long journey that led me to my current career, reporting on the games industry.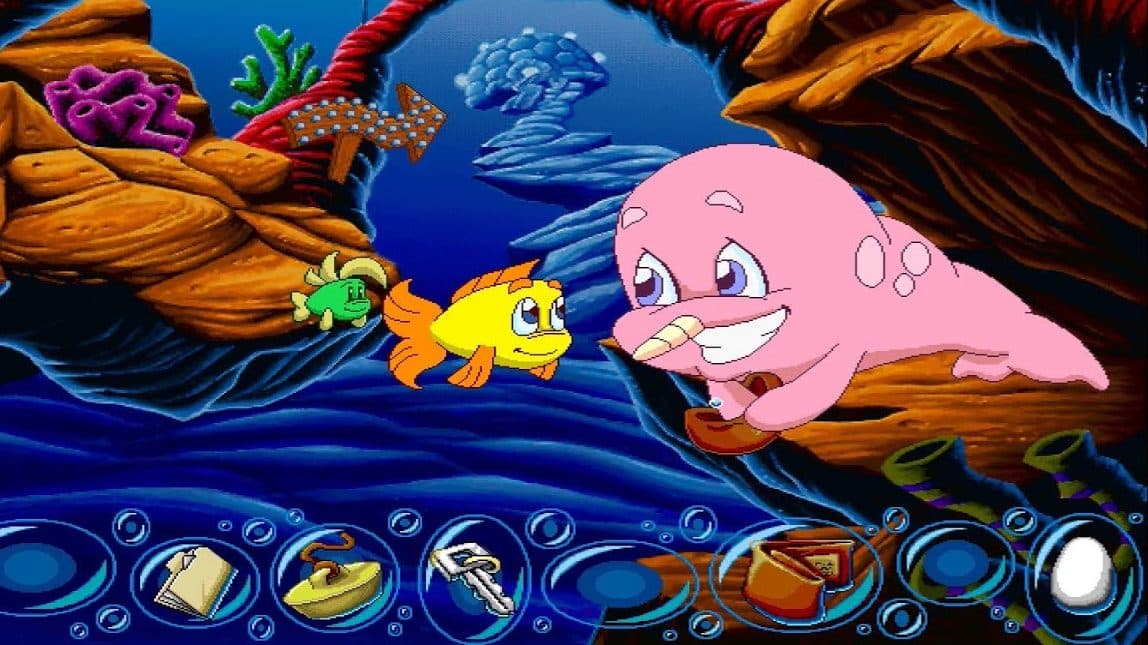 In the bargain bins of Harvey Norman, I found countless gems – including fellow Humongous hits like Spy Fox, Putt-Putt and Big Thinkers. Then older DOS games like The Treehouse, The Backyard and The Playroom from Broderbund. These were the first video games I was ever introduced to, and the ones that have had the most impact on my life.
And I know I'm not alone.
For an entire generation of kids, these titles were their first real introduction to gaming.
Each Humongous title is a self-contained story, featuring bright, colourful characters and some form of mystery to solve. In Freddi Fish 3: The Case of the Stolen Conch Shell, you must uncover which ocean citizen betrayed your town and stole the magical horn used to celebrate the Founder's Day Festival.
Spy Fox in "Dry Cereal" sets you on a James Bond-like espionage adventure to figure out who stole the milk used to create the famed cheese of Acidophilus, a fictional town in Greece.
Putt-Putt Saves the Zoo is pretty self-explanatory.
But while each game seems fairly simple, they're actually filled with a number of unique logic puzzles and challenges that subtly teach kids, without being too overbearing. Pattern recognition is tested here. Simple maths is required for some puzzles. Reaction time plays a part, as does trial-and-error.
And the best part is every game playthrough is unique.
Sometimes, Nadine the Narwhal has stolen the conch shell. Sometimes, it's Pierre the Tailor. Spy Fox rotates its puzzles with every game, and Putt-Putt occasionally must rescue different zoo animals. It means there's always surprises waiting in every game – and plenty of reasons to replay them, to discover every new ending and character.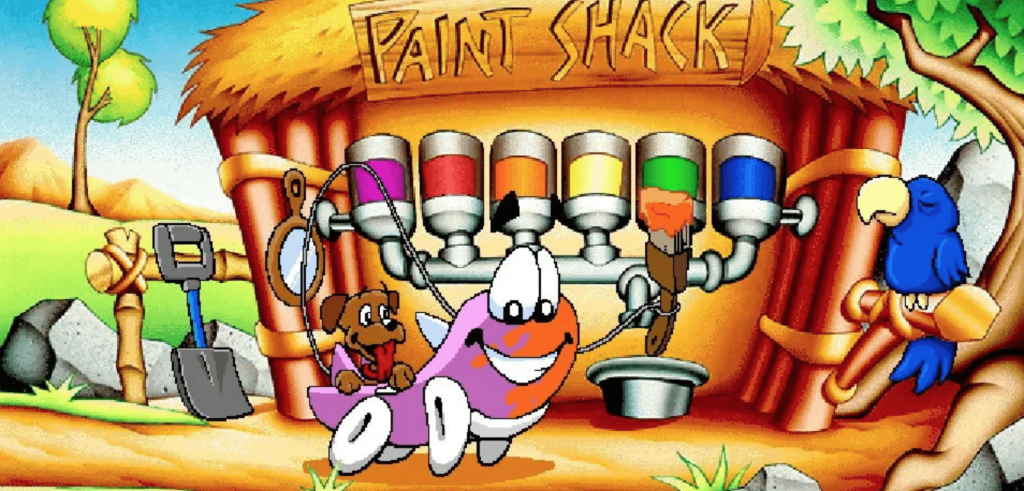 For a young audience starved of content – in a time when video games were still largely target at and advertised to adolescent men – the Humongous Entertainment games were a much-needed breath of fresh air. They expanded the scope of what video games could be, and how they could teach kids important life lessons, while also entertaining them.
It's why so many folks still have fond memories of each Humongous franchise – and likely why they're being ported to Switch, more than 20 years after they first released. Sure, there's a touch of nostalgia about the launches, in that young adults with steady income will likely fork out for that heady dose of memory, but they're also still great, enduring games for kids.
The franchise's bright, pixel art style fits right in with modern titles, and the gameplay and puzzles here are timeless. Recently, Freddi Fish 3: The Case of the Stolen Conch Shell and Putt-Putt Travels Through Time were ported to Nintendo Switch, to great applause. It's clear these releases were a success, given we're now getting even more titles from the beloved franchise.
These point-and-click classics still have plenty of life left in them, and it's great to see them getting another chance with modern audiences. Personally, I think any kid would still enjoy them – and they're a great introduction to gaming, even in 2022.
Putt-Putt Saves the Zoo, Spy Fox in "Dry Cereal", Pajama Sam: No Need To Hide When It's Dark Outside and Pajama Sam 2: Thunder and Lightning Aren't So Frightening launch for Nintendo Switch on 10 February 2022.
It's likely we'll see other titles from the long-running franchise following them shortly.