As Playground Games writer and narrative designer Anna Megill puts it, 'it's tough to get a job in the video game industry'. Skill alone often isn't enough to break into the notoriously tricky space – sometimes, it's also a matter of luck, good timing, creativity, and being polite. On Twitter, Megill recently kickstarted a thread about her experiences, encouraging developers to share how they got their start.
For Megill, serendipity played a big part. 'I met the QA lead at the only game studio in town right when he was about to post an open role,' she explained. Other creators have shared similar stories: of being young, available and skilled in a steadily growing industry.
Tomm Hulett, game developer at WayForward, described breaking in during 1991; as a young kid, he was asked to 'QA' the games of a family acquaintance due to his experience playing Battletoads. James Swallow, who has written for a number of video games including Marvel's Guardians of the Galaxy, said luck, opportunity and relevant skill were all key to being hired for his first writing project.
Connections were another key theme of the Twitter thread.
Some responders described meeting just the 'right person' at the 'right time' – a customer at a hobby store who happened to be a game designer, a wild person at a rave, a family friend, a fellow Japanese language learner, and even a stranger on the internet.
It wasn't just these connections that facilitated future jobs, though. As many developers describe, it's still a matter of personal responsibility to ensure you're well-prepared, well-educated, and well-experienced enough to 'show up' when opportunities present themselves.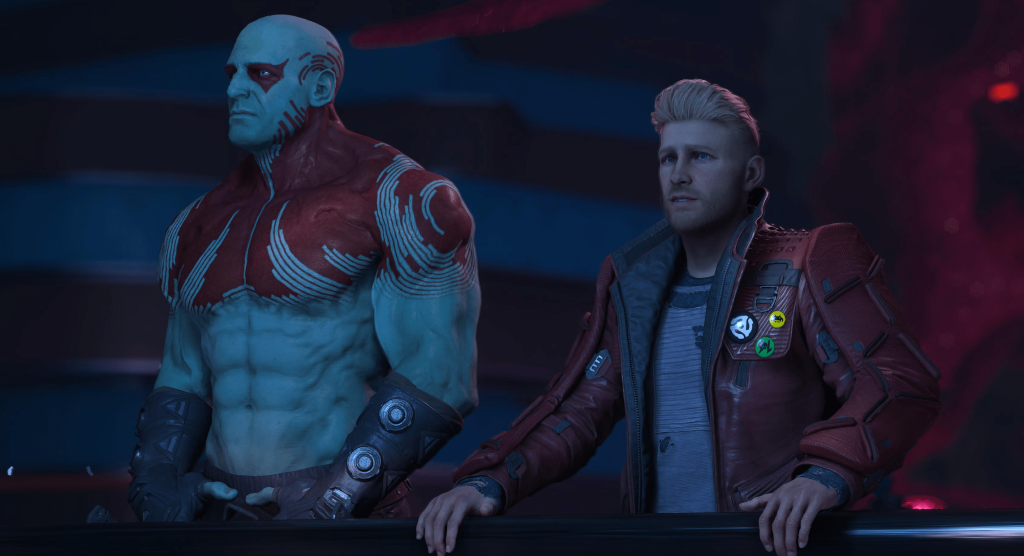 Flexibility is key to breaking into the video game industry
If we've all learned one thing over the last few years, it's that life can be unpredictable – and plans can fall through at any time. To that end, constant preparation and flexibility is essential for 'breaking in'.
Even if you're not a particularly 'prepared' person, a tool like an up-to-date portfolio can help showcase your skills and what you bring to the table in a practical and easily accessibly way. In fact, it can become the exact reason why somebody is hired over another person.
For businesses, hiring is often a matter of 'value' on the surface level. Interviewers want to know what skills you possess, and how you can aid a business. That extends to learning how you deal with change and opportunity, how you communicate with others, and whether your work stands on its own.
Communication skills and friendliness are key, but your work will often be the most eye-catching and attractive part of your applications.
'I started in games journo knowing beforehand that I wanted to transition into games writing and made twines to pad my portfolio until I started getting contracts,' explained Emma Kidwell, writer at Hangar 13. 'My twine stuff is the reason I was able to get interviews/jobs at the beginning. Write what games you want to write and put them on your portfolio website.'
Many developers in the thread agreed that being able to demonstrate individual creativity was key to landing the right role. Developer Epic Stirpē, a current writer on Fortnite, successfully applied to work at the previous version of Telltale Games with a unique application that included a point-and-click adventure game he'd built from the ground up.
While this level of detail may not be necessary, it's the creative flair and spark that got Stirpē noticed. Companies need to know you're passionate about what you do, and that your skills match their job description.
The path forward may be winding
Even if you don't have the skills for your 'dream' game industry job right away, there are still pathways for breaking in, as is made very clear in the thread. While some developers were able to combine luck and creativity to nab their first jobs, others found their way by taking smaller steps.
Internships featured heavily in the thread, with many describing summer work experience placements in social media, game design or engineering as being essential for taking the next steps in their career. These internships can be incredibly valuable, so long as they are either paid (preferred) or provide genuinely valuable experiences worth the energy and time put in.
Many companies will advertise these placements at specific times throughout the year – but some companies are also happy to hear from passionate candidates at any point. If you're keen on learning from a particular company, a polite email enquiring about a placement could take you a long way. There's still a high chance of rejection, but it's good experience either way.
Read: How to apply for a job in games (and what not to do)
The unfortunate fallacy of gaining a job, in many global industries, is that you need experience to get experience. Internships solve some of this dilemma, but it is important to make sure you're learning on the job, and not being exploited.
Don't work for free if you can help it, but if you believe you're gaining something of equal value in return (and you have the financial support to spare a few hours), internships can be incredibly worthwhile. That said, they're not the only pathway in.
The Twitter thread that kickstarted the conversation is well worth a look, and contains a multitude of stories from across the video game industry. What's clear from scrolling is that everybody who currently works in games had different pathways to get there. Some are strange, others are more straightforward. There are raves and toga parties, but there's also dedication, polished portfolios, and plenty of rejection along the way.
The common thread is working hard, being prepared for any opportunities that come your way, and never being afraid to experiment with your career. Breaking into the game video industry is tough, but there are always paths in – some you may have never even considered.