The art of cooking features often in video games, usually as a sidequest or mini-game players need to complete to keep up their health. In games like Skyrim, it serves as a way to create delicious meals with a variety of in-game effects. In Animal Crossing: New Horizons, cooking creates cosmetic items you can use to decorate your town.
But it's not always done well. Sure, the food might glisten and wobble realistically, but most of the time you're just throwing a few ingredients into a magic pot and hoping for the best.
There's an art and a finesse to cooking that's often missed in games. That said, there are plenty of great video games that understand the art of cooking, and ones that perfectly replicate the busywork and excitement of crafting and cooking dishes.
So if you're seeing photos of people celebrating Thanksgiving and feel like you want to get into the cooking spirit without making a real-life mess, here are some great cooking games to dive into.
7. Battle Chef Brigade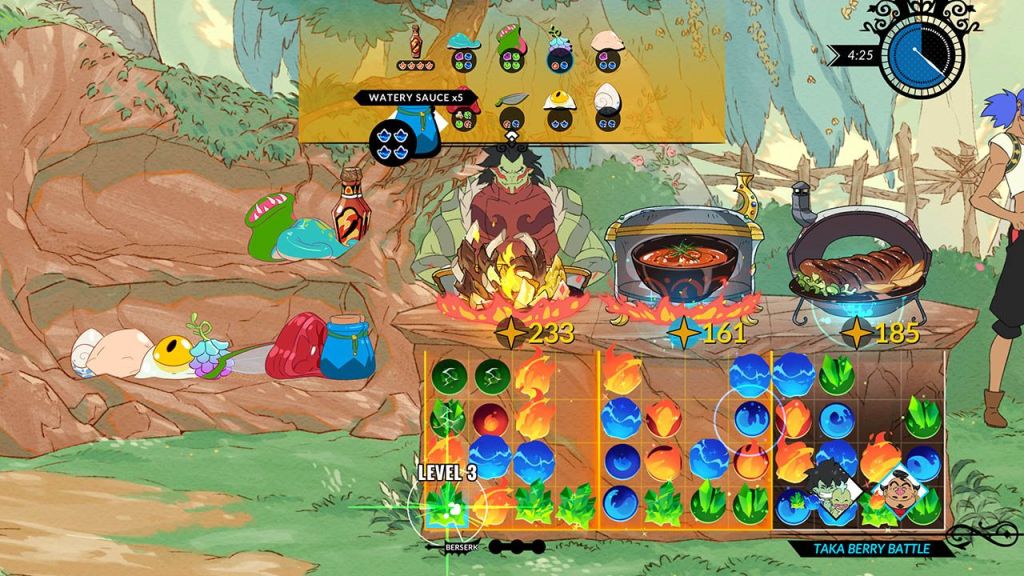 Battle Chef Brigade understands something very simple about cooking: that sometimes, it requires a hard-fought battle to get right. This puzzle-cooking game is all about balance. You spend some of the time fighting monsters to turn into ingredients, and some of the time competing in colour-matching mini-games to create the perfect, glistening dish.
It does lose some accuracy points for featuring fantasy ingredients like 'Wind Fruit' and 'Scowl Breast' but the actual process of multitasking while cooking here is so fun and frantic it hardly matters. Plus, it's buoyed by some beautifully illustrated, mouth-watering dishes that should have you hungry for more.
While Battle Chef Brigade won't teach you how to cook in real life, it will replicate the high-speed, high-stress nature of creating the perfect dish.
6. Final Fantasy XV
Final Fantasy XV is not a game strictly about cooking, but its cooking mechanic is so integral that it warrants a ranking on this list.
In the game, your primary objective is to go on a road trip to rescue a magic crystal and defeat an encroaching empire. Protagonist Noctis is joined by his three best friends, who naturally have their own unique traits. Ignis, the most reserved of the bunch, is a dab hand at cooking, and as you travel through various hostile landscapes he'll be able to turn ingredients you hunt and find into delicious meals.
While the cooking mechanic is fairly simple — it's just a matter of selecting the right combo of ingredients — what results is a series of beautiful, highly-detailed dishes that look like they're filled with flavour and ripe ingredients. The development team took great care to craft each dish, making them as accurate and desirable as possible. Seeing what all the dishes look like will quickly become one of the main motivators to keep playing Final Fantasy XV.
5. Overcooked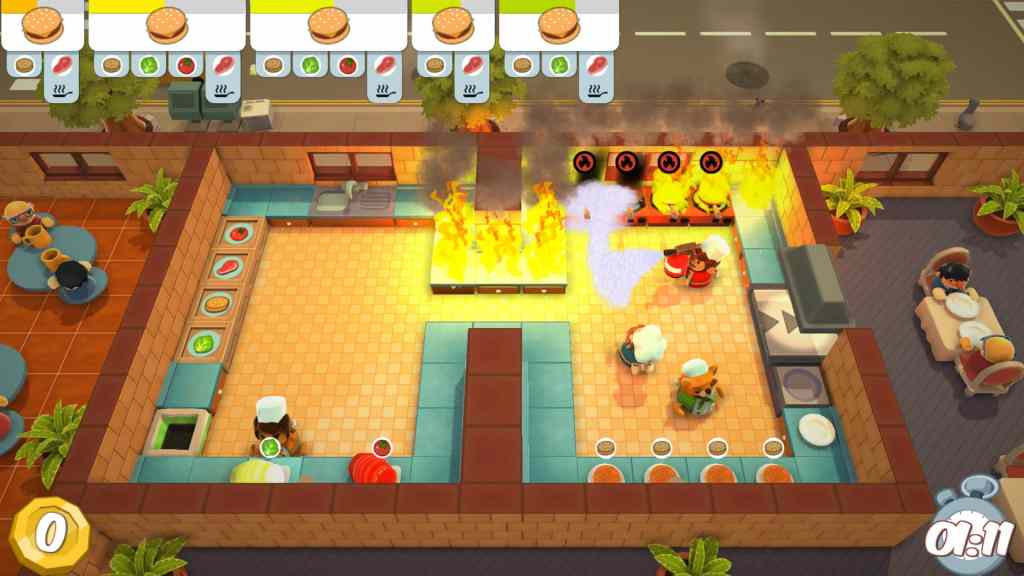 If you've ever worked in food service or retail, you'll know that serving customers often comes with a huge helping of panic, sweat and occasionally, tears. In the world of Overcooked, prepare to feel all that and more as you work in a chaotic, accident-prone kitchen and attempt to satisfy the needs of demanding customers.
In this 1-4 player game, you'll be tasked with putting together dishes, ingredient-by-ingredient, for customers who simply don't want to wait. Take too long cooking one ingredient, and you'll fail. Leave a pot on the stove for too long and it'll catch on fire. Can't find the fire extinguisher? Prepare for that blaze to consume your entire restaurant. And the most difficult thing? Trying to cooperate with other people.
Not everything here is accurate, but the game does a mighty fine job of replicating the familiar stress of cooking with others when none of you really know what's going on. Expect chaos in this cooking game, and you'll do just fine.
4. Campfire Cooking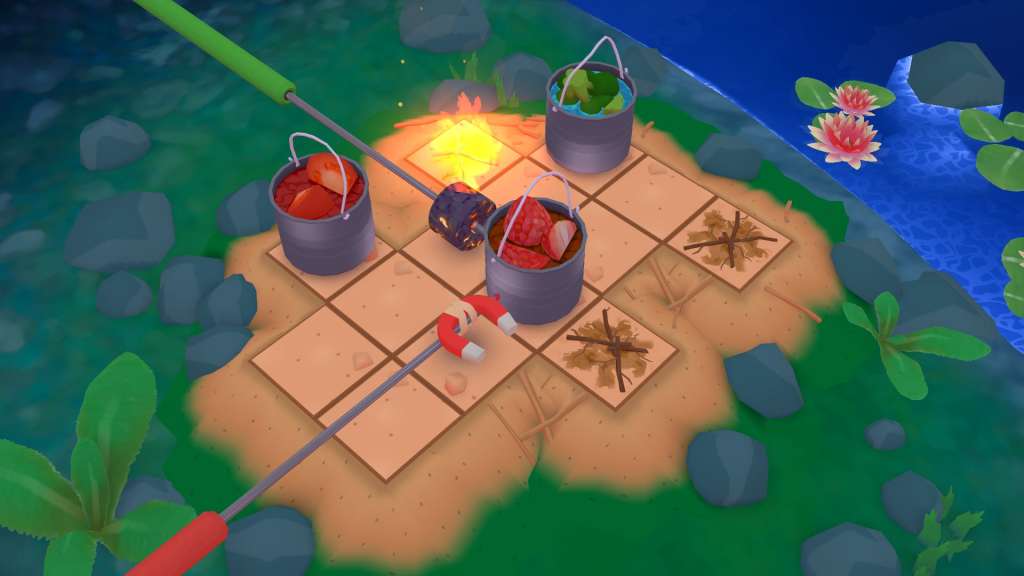 For a more relaxing cooking experience, and one that should wash away the chaos of titles like Overcooked, head on down to the world of Campfire Cooking. In this roasting simulator, you have one goal: to prepare a nice meal over a fire. The only problem is you need to tesselate your sticks of marshmallow and veggies so everything is in its proper place.
Campfire Cooking tries to capture the feeling of quieter evenings going camping, and listening to tall stories along the way. It's simple, but very endearing — and for everyone who's been missing campfires since the covid era reduced the potential for holidays, it's a nice alternative.
This cooking game is very sweet, short and beautiful, and should keep you hooked with its constantly-changing puzzles.
3. Cook, Serve, Delicious! 3?!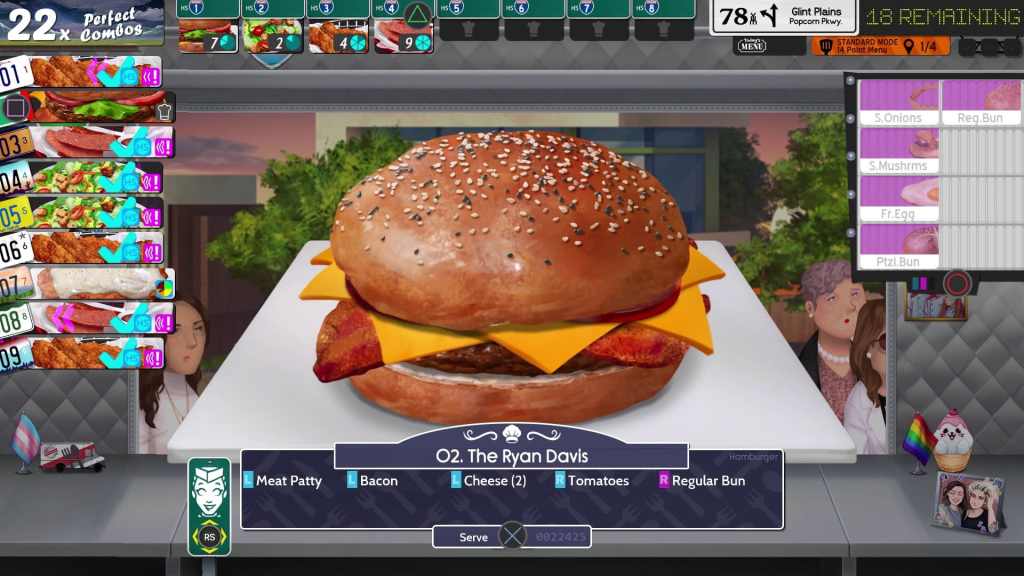 Like Overcooked, the Cook, Serve, Delicious franchise is all about the chaos of preparing meals for a demanding audience. This game sees players take on the role of a talented chef travelling through America to take part in 'food truck' wars. While the premise is fairly straightforward, the game is anything but, and it'll have you tearing your hair out in panic trying to juggle orders.
In Cook, Serve, Delicious! 3?!, even a wasted second can lead to bad service as more customers arrive. It means you need to spend your time carefully planning each move, deciding what ingredients to cook first, and figuring out the most productive ways to advance.
It's high speed and incredibly stressful, but also very rewarding. It won't be for everyone, but this cooking game certainly knows how to make your heart race.
2. Cooking Simulator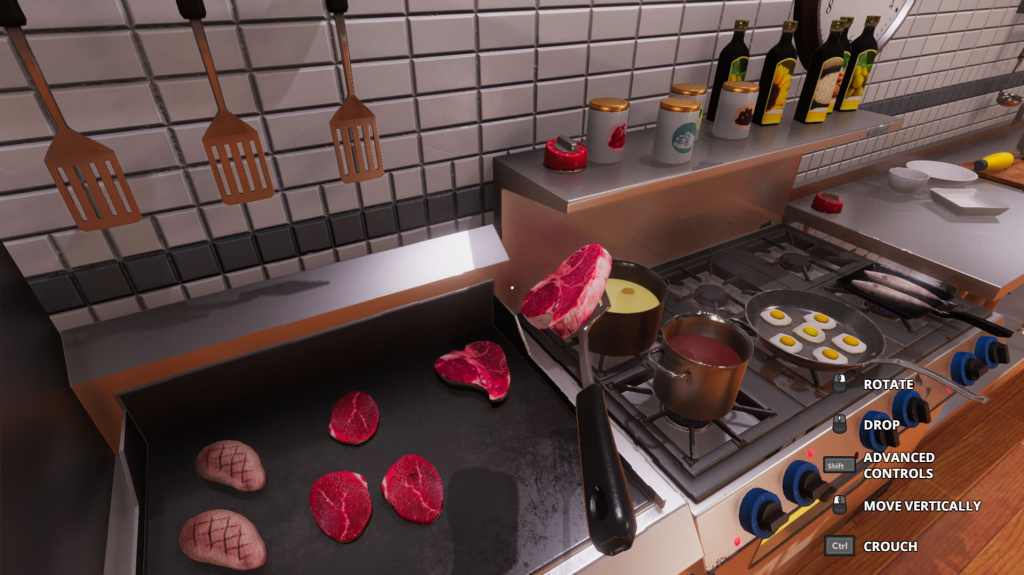 Cooking Simulator has it all: cast-iron skillets, blazing stove tops, polished cutting boards and plenty of eggs. If you're looking for a game that seeks to replicate a realistic kitchen experience, this is the cooking game for you. It even contains a career mode where you can master each of the game's increasingly complex, drool-worthy dishes.
But hey, if that doesn't sound like it's for you, you can also use Cooking Simulator to just muck around in the simulated kitchen, blowing up things with gas or throwing knives wherever your please.
While the game's commitment to wacky physics and complicated controls can dampen the 'fun' of it, Cooking Simulator is still an excellent video game simulation that's ripe for hilarity if you want it.
1. Cooking Mama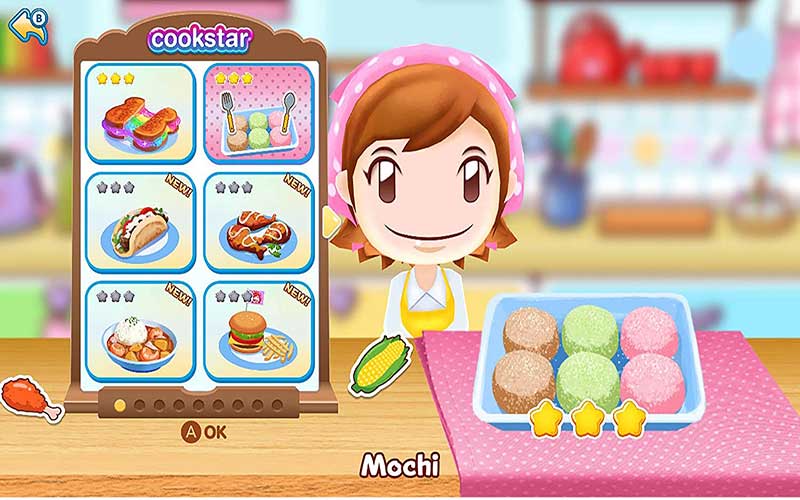 The Cooking Mama franchise is celebrating its 15th anniversary this year, and while the quality of the game varies between titles, it's still one of the most accurate and engaging cooking simulator games around. Beyond containing a fun series of mini-games and a deluge of delicious food, Cooking Mama tops the list for being as close to real-life cooking as possible.
While recipes are simplified for a young audience, every dish is split into multiple steps which closely resemble the real life steps you'd take to cook. Here, you might roll dough balls, coat them, fry them, and arrange them in the same way you would in real life — and hey, you might learn a thing or two while you prepare your food.
It's fun, very quirky, and a great time overall.
The newest entry, Cooking Mama: Cookstar for Nintendo Switch and PlayStation 4, is a fairly generic rendition of the franchise's excellent cooking mechanics. For the best experience, try and get a hold of the first title on Nintendo DS, where you can use the stylus to physically go through the motions of preparing food.
---
Whether you're a fan of cooking in real life or not, there are plenty of great video games that'll help you replicate the perfect cooking experience in digital form. While some lean heavily on the panic and fear of ruining a good dish, many of them allow players to dive in with hearty mechanics, relaxing gameplay, and some very attractive-looking dishes.
You can't go wrong with a good cooking video game these holidays.