The developers at Digital Extremes are making big moves in the years ahead. At the company's annual convention TennoCon 2023, the team revealed first looks at the upcoming Warframe expansions Whispers in the Wall and the retro-cyberpunk inspired Warframe 1999, along with a deep dive into the "cozy high-fantasy" universe of Soulframe, which aims to be a different and more hopeful approach to a role-playing game.
With both Warframe and Soulframe in active development, and the developer now stepping further into games publishing with the recently released Wayfinder, the team at Digital Extremes is charting a new course for its studio, which celebrated its 30th anniversary during TennoCon 2023. At the convention, I got an early look at the latest reveals, and spoke with Digital Extremes chief operating officer Sheldon Carter and Warframe creative director Rebecca Ford about the developer's future ambitions.
Read: On Warframe, Cosmic Horror, and Faustian Pacts with the Old Ones
A New, and More Hopeful Fantasy Universe
Revealed last year at the TennoCon online showcase, Soulframe is the next game from Digital Extremes. It builds a brand new fantasy world that focuses more on role-playing, and a more deliberate and tactical pace to combat. Stylistically, it's similar to Studio Ghibli's Princess Mononoke, but with a bit of Sucker Punch's Ghost of Tsushima, and that familiar stylised weirdness that Warframe is all about. When describing Soulframe's tone, creative director Steve Sinclair stated that it goes for "cozy high-fantasy," featuring a more personal narrative that counters the "grimdark" aesthetic and attitude many games have had in recent years.
In the extended showcase for Soulframe shown at TennoCon, Soulframe's world and its approach to action-RPG mechanics became clearer, with this footage acting as both a mood piece and a substantial gameplay walkthrough. The section shown focused on exploration, dungeon-crawling, and boss battles – all of which present a very different vibe from the bombastic and high-flying action of Warframe. Stylistically, Soulframe looks like a more whimsical yet still narratively earnest game with an optimistic and soulful take on an action RPG.
In the walkthrough, the protagonist engaged in combat focused on delivering sword strikes and magic attacks with a sense of restraint and focus. Furthermore, Soulframe also features some extended periods of world exploration, showing a moment where the protagonist comes across a point of interest where they can take out an instrument and play a tune – similar to The Legend of Zelda: Ocarina of Time – to pull up a lost memory of another character, revealing their backstory.
Eventually, the protagonist encounters a boss who is corrupted by dark magic. After a gruelling encounter, the hero readies the final strike, returning the opponent to remember who they were, and giving them peace.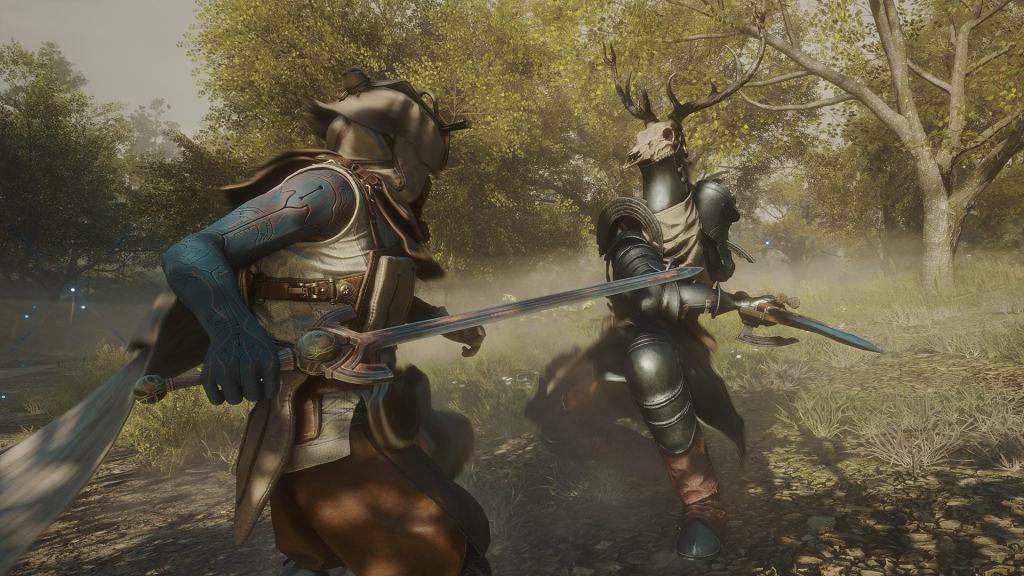 Considering the game will be going for a similar scope to established online action-RPGs like its counterpart Warframe, the tone and style of Soulframe really sets itself apart. According to Digital Extremes chief-operating officer Sheldon Carter, Soulframe is a game with lofty goals, aiming to showcase a more thoughtful and hopeful message for a fantasy game, centred around embracing nature.
Read: What we know about Warframe spin-off, Soulframe
"It's so impressive to have two games (Warframe and Soulframe) of these scopes going at once, it's not something I ever would have dreamed of happening for [Digital Extremes]," said Carter. "Soulframe itself, I think, really fills a void that we as creators have wanted to fill. We have Warframe, which is a massive sci-fi game with epic storylines that are always kind of linked into an intimate base. Yet for Soulframe, it's an almost inverse, where it's a fantasy game that is more personal, and really tight in terms of scope. So at TennoCon, what we're showing is really kind of the seeds of Soulframe that show the spread of gameplay, the story, and what this world is going to be like."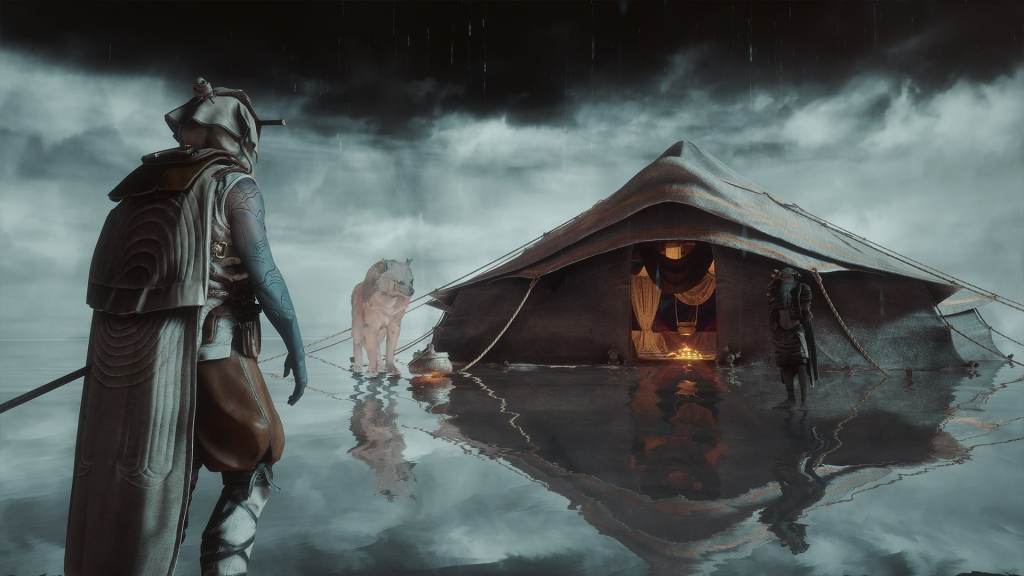 So far, Soulframe is looking to be an intriguing and visually exciting take on an online action RPG, and it's showing plenty of promise. It is, however, some time away from release, and so far, the combat still looks to need some additional refinement, so that it can find that sweet spot for clear and satisfying action.
The Next Phase for Warframe
The sprawling online action RPG Warframe has come a long way since its early beginnings in 2013. What was once a game focused on corridor shooting and team-based action now features branching storylines, open-world combat, space-ship battles, and an expansive suite of characters – known as Frames. While the game has a reputation for being difficult and overwhelming for new players to jump into, recent updates have improved the onboarding. Every year, the game grows in scope, and the upcoming expansions aim to put more prominent storylines back into focus while teasing some wild turns that will take the game in a new direction.
During TennoCon, Warframe's creative director spoke about the game's upcoming slate of content and expansions, which includes cross-save support and mobile editions of the game coming in 2023 and next year, respectively. However, the larger announcements for Warframe were the new cinematic expansions – Whispers in the Walls, set for Winter 2023 [Northen Hemisphere] and the surprise reveal of Warframe 1999 coming next year.
The latter, in particular, brings a new cinematic quest set in 1999, where you play as a new character, and explore a setting inspired by 90s cyberpunk films like The Matrix and Johnny Mnemonic.
"The sky's the limit for what we can do with Warframe, and that's a great feeling to have, but ultimately, because we're in our 10-year anniversary, I think the most important thing I can do is go deeper with what we already have set up for the game," said Ford, on planning out Warframe's new updates. "So it's not always about adding a new system, but it's about adding new content for players to play what they already know and love. So while that may sound like we're not doing anything crazy, that's not true. We're going bonkers this year at TennoCon, but the core of everything that we're doing for the next several years is core Warframe, for sure – but in a context you'll never expect."
The Whisper in the Walls expansion focuses on events centred on Warframe's most mysterious villain, The Man in the Wall – first introduced in The War Within expansion in 2016. Players can explore the procedurally generated dungeon called The Entrati Labs, which details the origins of the mysterious character Albrecht Entrati, and how his work has persisted through generations.
The biggest reveal of the show, however, was Warframe 1999. In a cinematic trailer featuring Nine Inch Nails' 1999 single 'Into the Void', the reveal focused on a new character named Arthur, a mercenary in 1999 who resembles Frames in the present era of Warframe. Fighting biomechanical monsters fused with TV sets and wires, Arthur battles through a subway station before confronting a younger Albrecht Entrati just as the clock hits midnight at the turn of the millennium.
Both upcoming expansions are really effective showpieces for Warframe, which aims to focus on existing plot threads in future. According to Ford, Warframe 1999 looks to be a big change for the game, but it is still consistent with the scope of the franchise's weird universe.
"[Warframe 1999] fits into the larger picture by virtue of the quest, which is yet to be revealed," the creative director said. "We're keeping it close to the chest, but all the clues are there [in the footage revealed at TennoCon]. The idea came from old conversations with our team that we felt we had the courage to do this year. I really want to surprise people."
While both Warframe, and the upcoming Soulframe, are online action role-playing games, they each have their own approaches to offering interesting and satisfying experiences – which the devs state will complement each other. The recent showcase for Soulframe was exciting and visually stunning, and I feel intrigued by its new take on worldbuilding and navigating through a fantasy world. On the inverse, Warframe's new expansions look to implement a welcome change of putting the focus back on story, instead of larger concepts, which is exciting to see.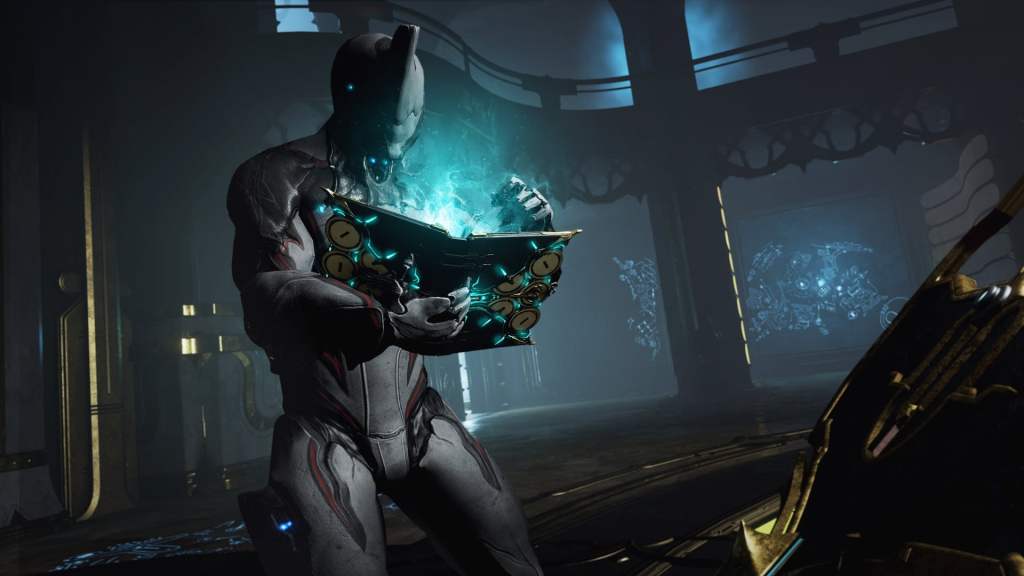 Not only is Warframe's new content making a compelling case for a worthy revisit, Soulframe looks to bring a certain new approach to the fantasy action RPG genre. It's interesting to see how much has changed for Digital Extremes in recent years, and it'll be more interesting to see where things pan out from here. According to Sheldon Carter, he believes that Digital Extremes is presently in the best shape it's ever been.
"I think everyone who works here has felt that growing can be hard. It's a scary thing, especially when you start growing a studio to support a couple games and publish one or two others," said Carter. "I would say it's taken the last year and a half for us to kind of get it all figured out. But I'm not saying you never have it all figured out. That's the secret, right? It's always changing. But I think we finally hit the point where we've hit our stride. We have our Warframe team, the team that Rebecca is leading that is fully at the height of its powers working on updates, and the veteran crew that started Warframe are now getting up to ramp in their next project Soulframe. It looks like the future is just super bright."