Siobhan Reddy, studio director of Media Molecule, has risen to become a powerhouse of the games industry over the last two decades, working to breathe life into major titles like LittleBigPlanet and creation tool Dreams. Along the way, her goal has always been to buoy the creativity and passions of others — something Dreams is actively working to achieve with new content updates and festivals.
'The thing I've always felt about Dreams — and I felt like this about LittleBigPlanet as well — is you've got to start somewhere,' Reddy told GamesHub of her work on the title.
'If you think about people who are in a band, they may start as a kid playing around with a guitar … copying the songs from the bands they love. They might form a little band with their friends, instead of a hobby … What I get excited about what we're doing is [allowing] those different pathways to happen [for game developers].'
Reddy sees Dreams, which teaches players the building blocks of game development, as a pathway to something more for the people who may find their passion in the game. While it can also be a simple tool for expressing creativity and provide an outlet for imagination, it can also become something more, and lead creators down a different path.
As a sandbox, Dreams allows for 'out of the box' creativity that doesn't adhere to the traditional rules of game development.
Connection is key to how the Dreams team works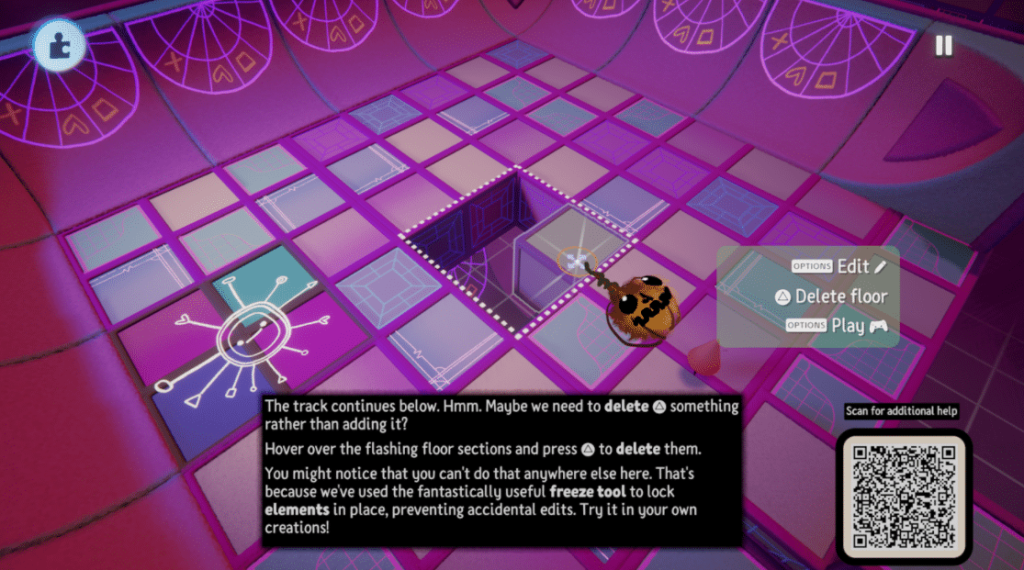 'Out of the box' thinking has been a core focus for developer Media Molecule as it encourages more players to pick up creation tools and get involved in the world of game dev. This approach has also helped the company retain a sense of flexibility and fun as the covid pandemic disrupted team communication and development.
When GamesHub spoke to Reddy, she was on a brief trip to Australia to visit family after a long period away. To communicate with her Media Molecule team overseas, she was working flexibly on a new schedule: afternoon to night, a transition allowed by the company's work structure.
In a year of massive change, the team has fared relatively well, adapting to new work from home solutions on a flexible basis. 'So much of the way we work is all about being personable,' Reddy said. 'It's surprised me, how quickly we adapted, and how quickly you can [find] new ways of working together.'
Read: Media Molecule's Siobhan Reddy: 'Culture is like a garden. It needs to be cultivated.'
Communication and connection is central to how the team works, and while the transition was challenging, Media Molecule has found ways to make it work.
'It's one of the things you have to pay attention to — the different ways people are communicating … and there's various things we're doing to keep people talking to each other … We're very lucky to be supported by PlayStation, [and] it's definitely been a huge, huge part of making it easy for us as a studio.'
With most of the team still working from home, they've stayed connected with each other, and with their community, through a variety of tools, including in-game events.
Mini game jams and festivals celebrating the art of creativity have featured throughout 2021, helping everyone to connect on deeper levels. Beyond allowing these connections, these events have also helped birth some fantastic, award-winning games from developers around the world.
Two years on, the Dreams community is still creating marvels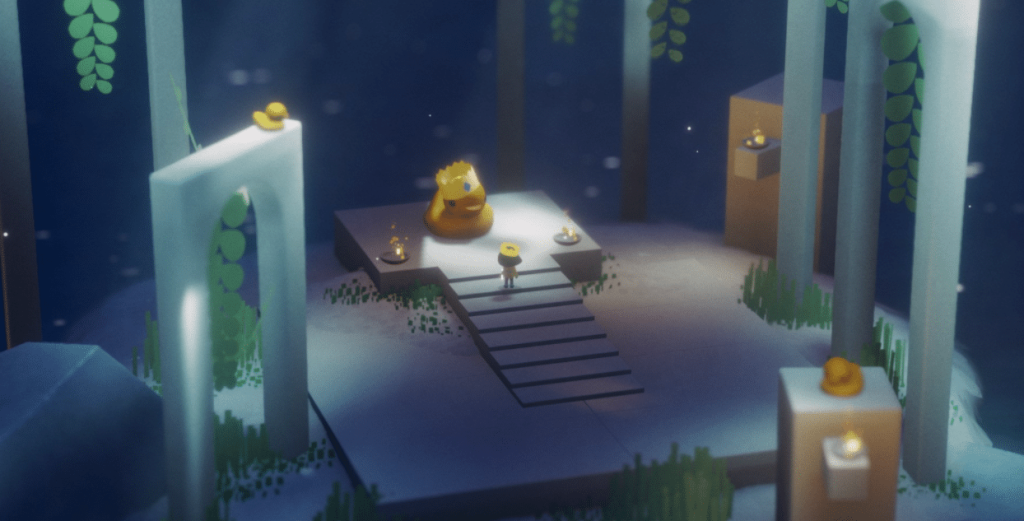 Dreams allows players to create whatever worlds they imagine, effectively straddling the line between a 'game' and a 'development tool' through clever mechanics and gameplay. While it requires time and patience to learn, many developers have embraced Dreams as a creation tool, and begun developing larger 'experiences' all Dreams players can dive in with.
One of these, the Australian-made The Snowgardens, allows players to explore a surreal world filled with abandoned ruins and ancient technologies. It boasts a distinct, colourful aesthetic, and a sense of whimsy and intriguing that draws players in.
At the 2021 Freeplay Independent Games Festival, it won the Student Game Award, and was also nominated for Excellence in Visual Art. As a short, visual experience, it makes an important case for why Dreams should be considered a valuable tool in games development, not just a simple 'game'.
'We all loved [The Snowgardens],' Reddy said of the project. 'It was a studio favourite from last year.'
But The Snowgardens isn't alone — in fact, it's one of hundreds of unique, creative projects made in Dreams, many of which stand out to Reddy and the Media Molecule team.
'[Each year] we have a series of events which are focused on bringing new creators in, and engaging creators in various ways,' Reddy explained. 'We have The Impys [a series of awards given to games created in Dreams], which will happen in February. That always has great moments where we can showcase [creator's] work.'
In addition to this, the Media Molecule team also runs DreamsCom, a game showcase event spotlighting community creations, and mini-engagements throughout each year which encourage players to connect with new games, or create them.
'We are actively engaged with participating in the community,' Reddy explained. 'What you see is people respond back in their own ways.'
In 2021, the Dreams team also ran DreamsFest, a community-based music festival bringing together Dreams players from all around the world in a virtual space. For Reddy, a highlight of this event was getting to see how players interpreted Sydney in the digital realm, as well as learning what resonated with players.
Sometimes the more intriguing experiences that pop up are the ones that are weirder, or little bit obtuse. There's plenty hiding in the darker corners of Dreams.
'I like going down that rabbit hole,' Reddy says. 'Sometimes, I just want to experience all the really interesting, edge case things. And there's a lot in there … from [experimental puzzles] through to people making really funny, silly little memes. And that's the point. It's got to be this kind of celebration of imagination. You can make whatever you want to make.'
To that end, the Media Molecule team is currently working to create a more accessible platform for everyone, with Dreams' new DreamShaping 2.0 content set to introduce more linear game creation tools.
New tools in Dreams will enable greater creativity
While Dreams has received frequent content over the last two years, its latest update, DreamShaping 2.0, aims to create a fun, more approachable way to create games. It launches alongside Ancient Dangers, a new third-person dungeon crawler made by Media Molecule that employs a template using Dreams' key creation features.
'One of the things you learn when you are making a tool is that education becomes really, really important,' Reddy said of the upcoming changes. 'When we released Dreams … we had a whole set of tutorials and onboarding … there was quite a lot of things to learn.'
'We decided that what we wanted to really do was take a look at how to evolve the education to give people more of a game template approach.'
Rather than being restrictive, these new tools are designed to allow players to ease themselves into the world of Dreams without being overwhelmed with choices. In Ancient Dangers, a mini-game designed around these new principles, players will learn how to create a dungeon crawler within a set template they can play through.
These step-by-step templates will also feature in the game's DreamShaping module, which will allow inexperienced players to learn faster, and more easily. Not knowing where to start is often a major barrier for players, and these updates attempt to address this challenge.
'When I was making things, I just always gave myself a hard time,' Reddy told GamesHub. 'I'd look at it and think "this thing just isn't good enough" … I was really … giving myself this hard time — why wasn't I making the perfect thing?'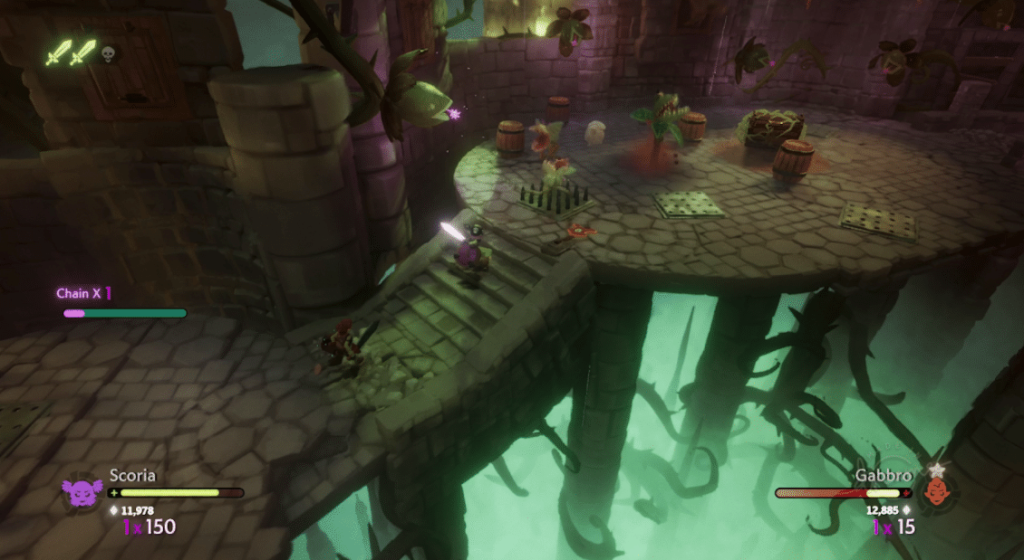 For Reddy, her feelings of self-doubt and the need for perfection held her back from creation, at first. But during a game jam at Media Molecule, where everyone was asked to create an 'Octopus's Garden' themed game, Reddy finally realised the key to creativity was learning to let go.
'I went home, and I was trying to make [my game] perfect,' Reddy said. 'It just wasn't going very well. And then I thought, "You know what? I'm going to stop judging myself. I'm just going to delete this and I'm going to give myself ten minutes to make it.'
While the end result was 'janky' and 'didn't even have eight tentacles', Reddy says being spontaneous and letting go of judgement helped her become happier in her art. In the same way, she hopes players who've been reluctant to try Dreams will give it a go, knowing 'perfection' is a concept that doesn't really matter in the end.
Whether using templates or creating independently, Reddy believes everyone should learn to let go more often.
'As we grow up and become adults, we suddenly think that everything we do has to be what a professional would do,' Reddy said. 'We forget that sometimes it's the tinkering that's the fun bit. It's the journey of creating something that's fun … Have the abandonment of a five-year-old, and all will be well.'
It's advice that certainly extends beyond the world of Dreams.
Dreams' new Ancient Dangers and DreamShaping 2.0 update, as well as its promotional Ghostbusters: Afterlife tie-in, go live in the game on December 1 in Australia.