Redfall, the first-person open world vampire shooter from Arkane Studios and Bethesda Softworks, is finally set to launch in the first half of 2023, after a truncated wait and several major delays. When the game launches, players will be able to hop into a bloody, original first-person adventure starring a group of enhanced hunters working to save the town of Redfall, Massachusetts from hordes of terrifying, super-powered vampires.
Here's everything you need to know about the upcoming game.
Redfall: Release Date and Platforms
Redfall is currently set to launch on 2 May 2023 for Xbox Series X/S and Windows PC. It will be available on both platforms via Xbox Game Pass.
It will not release on last-generation consoles, nor will it be available on the PlayStation or Nintendo ecosystems.
So far, crossplay between Xbox and PC consoles has not been confirmed.
Redfall: What is the Story?
Redfall, set in the fictional town of Redfall, Massachusetts in the United States, takes place after a strange scientific experiment birthed hordes of mutated vampires, each with their own special abilities and terrifying natures. These vampires are set loose on Redfall, causing chaos and seemingly dooming the town to a monstrous existence.
Luckily, Redfall is home to hero survivors – Layla Ellison, Devinder Crousley, Remi de la Rosa, and Jacob Boyer – who have their own special powers, and ultimately come together to slay the vampires and save Redfall from its terrible fate.
Up to four players can journey together in Redfall, with each embodying one hero.
Redfall: Main Characters and Abilities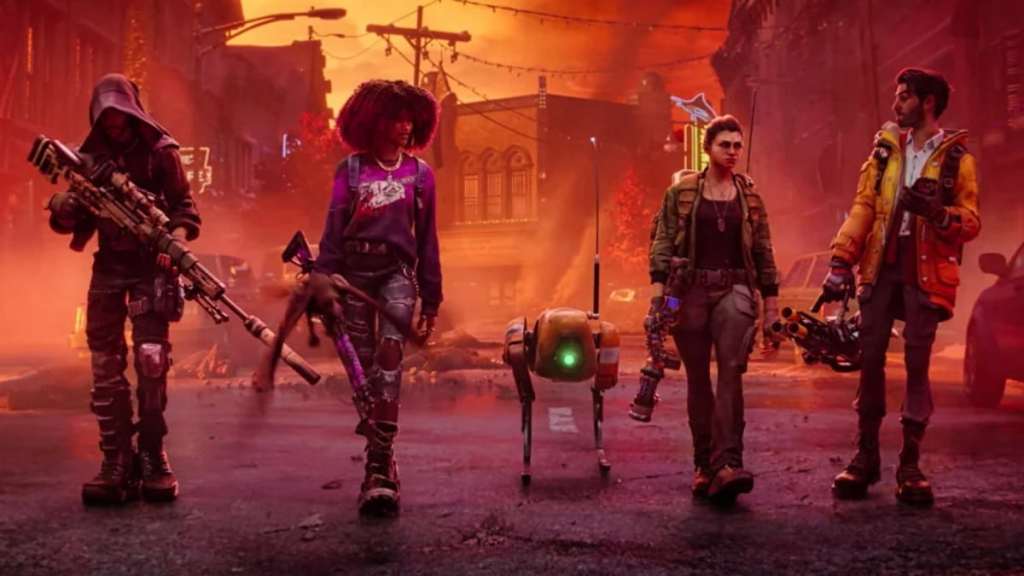 The main characters of Redfall are (left to right):
Jacob Boyer (Yuri Lowenthal) – A former military man with a key eye for sharpshooting. He was sent into Redfall to protect the town, and was later separated from his platoon. Not much is known about Jacob currently, but his mysterious companion raven and vampiric eye suggest he has a dark past.
Layla Ellison (Noveen Crumbie) – A former biomedical engineer who was an intern at the strange Aevum Therapeutics corporation before the collapse of Redfall. Gaps in her memory suggest it was this company that experimented on her, and gave her access to telekinetic powers.
Remi De La Rosa (Adriana Colón) – A combat engineer with experience on the frontlines of conflict, and a brilliant mind. She lost her entire Navy crew on the way into Redfall, and has vowed to use her robotic companions to unleash hell on the vampires of the town.
Devinder Crousley (Kamal Khan) – A famous paranormal investigator and cryptozoologist armed with cutting-edge paranormal tech. He wound up in Redfall during a book tour. When disaster hit, he was forced to put his tools to good use against the vampires.
Redfall: Gameplay and Combat
As described, Redfall is an open-world, first-person shooter where 1-4 players team up to take down enemy vampire hordes. Each character in the game has a unique ability or specialty (as detailed above) and these determine how players will be able to initiate combat, and explore the town of Redfall.
It appears the game is split into multiple mission-based chapters, with each guiding players through the main story of the game, and allowing them to face off with vampires in hybrid gun / magic / sci-fi combat.
Layla pairs gunplay with telekinesis (the ability to move objects with your mind). Jacob is a sniper specialist with an all-seeing eye and a raven that takes commands. Remi has a close-range gun and long-range robots to do her bidding. Meanwhile, Devinder relies on both guns and paranormal tools to detect and take down enemies.
No matter which character you choose, there will be challenges on your path to victory. Some missions will require stealth and finesse, like those asking you to save townsfolk from certain death. Others task you with wading deep into vampire territory, and taking down boss-like vampires with tricks up their sleeves.
When you're not facing off with these foes in gun-to-claw combat, you'll spend your time in this adventure wandering an open world, discovering new tools and weapons, finding subquests and hidden plot lines, and marvelling at all that shiny, 'next-gen' scenery.
How Multiplayer Works in Redfall
Up to four players can travel together through Redfall, although it's important to note that campaign progression is tied to the host player only. Players who join a host session will only retain their gear, level progression, and upgrades from these playthroughs – so if they return to their own version of the campaign, the story will not have progressed.
This decision was largely made to ensure each individual player's progression made sense, so you can't break up the story and play it piecemeal without understanding the wider picture.
Given the wording around this multiplayer mode, it does appear players will be able to hop into host sessions regardless of whether they've played through the entire story – but how this will work, and whether players who are just starting out will have their abilities scaled for later missions, is yet to be detailed.
Can You Play Through Redfall Solo?
Yes, you can play through the entirety of Redfall solo, and the game will adjust for this style of play with fewer enemies and a more tailored, reasonable difficulty.
It should be noted that if you choose to play the game solo, you will not have any backup – and that reportedly includes AI companions. If you're playing solo, you'll be totally alone.
Redfall Has Always-Online DRM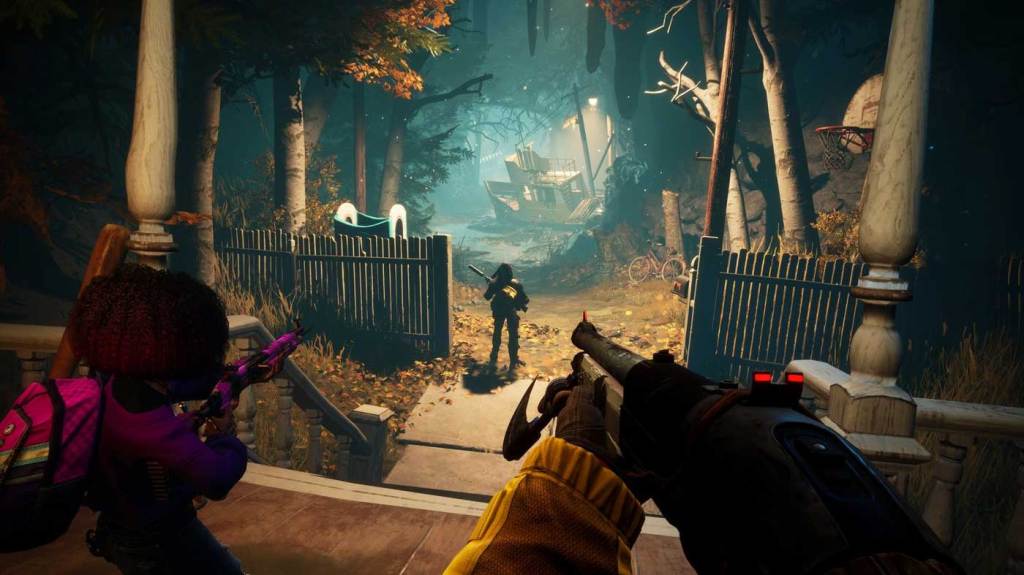 As noted in a recent Q&A, Redfall requires two things: a Bethesda.net account, and a stable, always-online internet connection – even if you're playing the game solo. This is to keep player progression steady for those in multiplayer sessions, and to prevent the game from being pirated.
Read: Redfall requires an always-online internet connection
Always-online Digital Rights Management (DRM) has become a fixture of modern games lately – although it does tend to be highly controversial, particularly when it's attached to games that don't strictly require online features. Already, this reveal has caused major discontent in the game's community.
Does Redfall Have Microtransactions?
Microtransactions have not been confirmed for Redfall yet – however, the game's hub page on the Microsoft Store does indicate in-app purchases will be present.
These will likely take the form of collectible skins and weapons for the game, but we'll have to stay tuned for an official announcement from Arkane Studios and Bethesda Softworks.
Where To Buy or Preorder Redfall
Redfall is currently available to preorder from several local games retailers, and online via the Microsoft Store.
It will also be included as part of Xbox Game Pass, so you can also pay just AU $10.95 to temporarily access it on a monthly basis.
If you're looking to purchase a physical copy, Amazon will likely have it the cheapest. It's currently going for AU $94.99 on Xbox Series X/S and PC in Australia.
GamesHub has affiliate partnerships. These do not influence editorial content. GamesHub may earn a small percentage of commission for products purchased via affiliate links.