Imagine being guided by a mysterious, sentient banana to hunt down enemies, dashing and flipping in slow-motion, dual weapons blazing in style. That's exactly what My Friend Pedro is. If the concept sounds like a John Woo film on acid, you're absolutely right.
My Friend Pedro originated as a flash game before Swedish developer Victor Agren and publisher Devolver Digital transformed the surreal 2D shooter into a full release on PC, Nintendo Switch and Xbox in 2019, followed by a PlayStation 4 version in early 2020. It was great at making you feel cool, even though the thrill didn't quite last the entire journey.
The mobile follow-up, My Friend Pedro: Ripe for Revenge launched earlier this year as a free-to-start experience. As of August, more than four million people had downloaded the mobile game.
Similar to everyone over the past couple of years, the pandemic has been a period of adjustment for Agren, who was only briefly unable to eat bananas without receiving strange looks in the shared office space before lockdowns became the norm.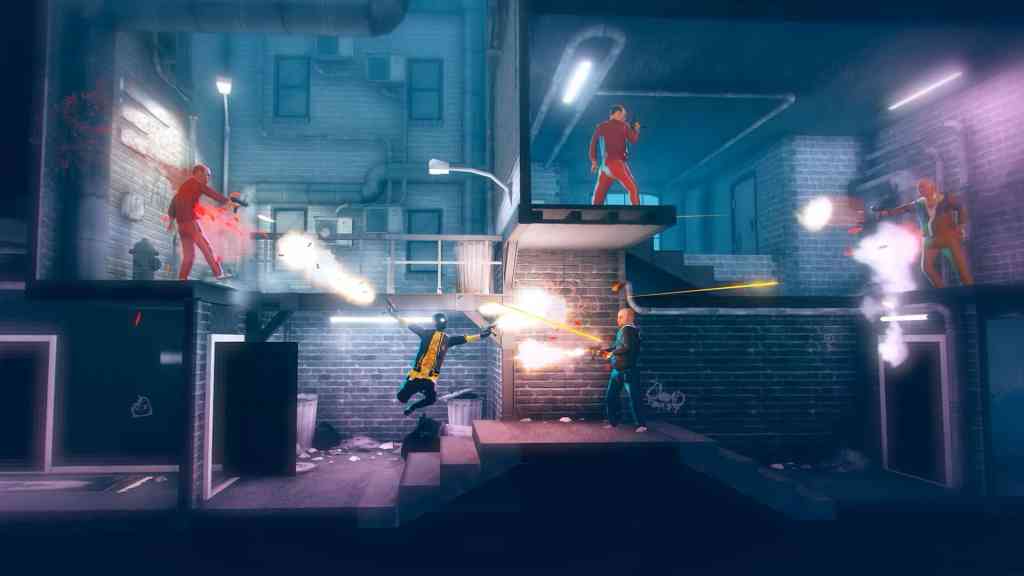 'The past two years have been quite odd – both for me personally, and for humankind (with the pandemic and whatnot),' Agren said over email. 'Frankly, it's been hard to get a measure on life past the release of the PC/console version of My Friend Pedro, since most of that time has been spent in lockdown, away from where life typically happens.'
While some people took up baking, knitting, and various other home-bound hobbies during the early stages of the pandemic, Agren took to working on what would become Ripe for Revenge.
'As I realised this whole pandemic would take a while to pass, I also realised I needed something to keep me busy, but at the same time give space for me to recover from the burnout that followed the previous game,' Agren said. 'I was curious about making something for mobile since it was something new to me and it felt like a platform where I could make something simpler and have it fit into the expectations of its ecosystem.'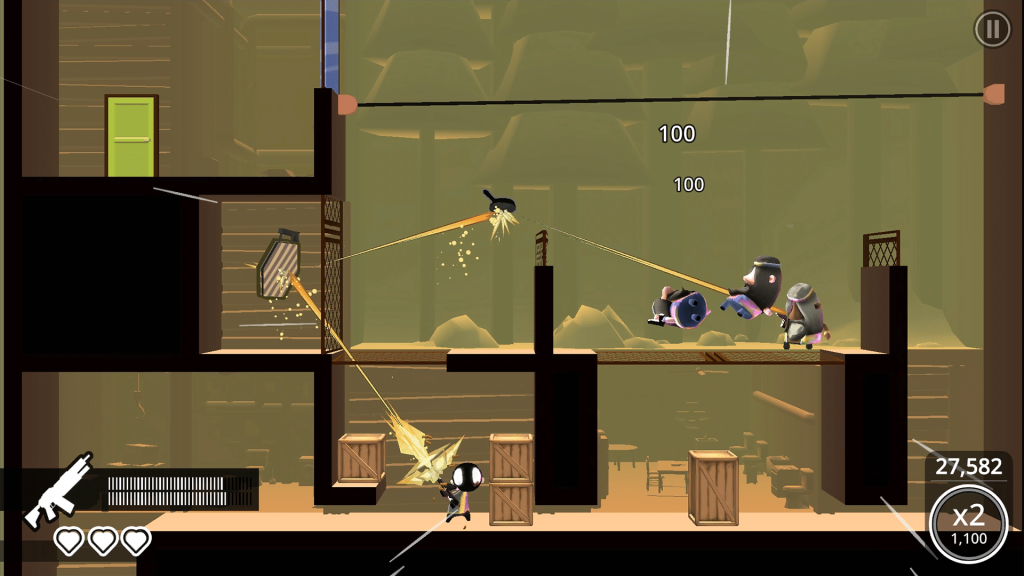 'Since I have a quite clear picture of what a My Friend Pedro game is, it felt like it could be quite straightforward to attempt to make a version for mobile. I tried to make the whole development cycle of the game as loose as possible, allowing myself to take all the breaks I needed – and I also tried to make the structure of the game in a way that it was easy for me to jump in and out of developing it without having to constantly think about the game, even when I was away from the computer.'
So loose was the development process on Ripe for Revenge that Agren didn't even think about releasing it as a commercial product until late in development, which helped him work on the project 'in a healthy manner'.
'I waited until pretty much the whole game was in place until I showed it to Devolver and asked them if they were interested in publishing the game, again mainly to relieve me of some pressure during development' Agren said. 'I find it easier to work on something when there is as little external expectation on me as possible.'
Ripe for Revenge's concept came to Agren when developing My Friend Pedro, although the end result was more directed by the relaxed development process, instead of having a fixed idea in mind. One thing he wanted to implement was a free-to-start approach where players could unlock the full game for a one-time in-app purchase, something not often seen in the mobile market these days.
'I felt it was a clean way of letting people try the game and know exactly what the game is before deciding if they want to purchase it or not,' Agren said. 'However, it turned out I was quite out of touch with the way the mobile market works when I made that decision.'
'After the initial release of Ripe for Revenge the overwhelming response was that people would prefer an ad-supported business model more. So, after working tirelessly for a week we managed to get an update out there which shifted the monetisation model to be ad-supported instead.'
This means Ripe for Revenge is playable in full without any purchase, although the premium unlock option remains for those wanting an ad-free experience, in addition to the timer-based Blood Rush mode.
The original ad-free approach was implemented in line with Agren's vision of creating a game not fixated on drawing out player engagement, which is common among popular mobile titles.
Making a smaller project and reaching a new audience were among the factors for developing Ripe for Revenge as a mobile game. Agren believes the increasing quality of mobile technology is opening up a wider range of gaming experiences across platforms.
'As hardware gets better and better there are fewer things that could potentially stop a player from having the same experience as on console,' Agren said. 'I played a few rounds of Call of Duty Mobile from my iPad hooked up to my TV with a PS4 controller connected and at quick glance, it's hard to distinguish that experience from a console one.'
'It's also exciting to see different subscription models appearing in the mobile space which allows developers to design games around the fun of the experience, rather than the monetisation model.'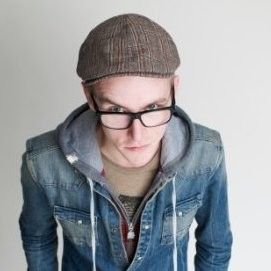 When asked what he loves about game development and making games for a career, he pointed out it doesn't feel like conventional work, as such.
'It's funny that I don't really think of this as a job, a lot of the time,' Agren said. 'The closest word might be more like "lifestyle" in the sense that a job feels more like you need to achieve something to fulfil a role or a criterion that comes from the outside.'
'I feel like the essence of what I spend my time on is responding to and trying to realise things that bubble up from the inside – sure there are plenty of jobs that appear throughout the whole process of making a game, but the thing I really love, and the reason I do this, is the ecstatic feeling that comes from allowing ideas and experiments to flow out through you.'
With two My Friend Pedro games out now, the budding franchise isn't finished yet: a TV series is in the works, written and executive produced by John Wick screenwriter Derek Kolstad, with John Wick co-director David Leitch also serving as an executive producer.
DJ2 Entertainment is one of the companies attached to the project, the same group also working on the various Raw Fury adaptations. Agren has seen some of the production at work and is more than happy with how things are shaping up.
'I get to peek into what's happening in that world occasionally – and get to weigh in with my opinions, but when you look at the talent that's involved in that project, I really don't feel I have an awful lot to contribute' Agren said. 'I mainly just say "Oh my goodness, that's amazing, I love it" when my input is requested.'
Further announcements about the My Friend Pedro series, including casting and a release window, have not been made. If it turns out anything like the games, it will be gloriously violent and over-the-top weird. We can't wait.