Doctor Strange in the Multiverse of Madness is one of the weirdest, goriest and most mind-boggling movies Marvel has put out since the modern Marvel Cinematic Universe (MCU) began with 2008's Iron Man. There are moments where the film shines – in frantic, inspired battles and a glass-shattered trips through dimensions – but for the most part, it's fair to say it's just a weird, weird film. Director Sam Raimi has been unleashed in this adventure, for better or worse, and what results is a trippy glimpse into a darker, more horror-infested Marvel universe.
It's also a film that feels inspired by experimental pop surrealism, with many sequences that will likely feel familiar to fans of modern video games. Once you've seen Doctor Strange in the Multiverse of Madness, the best way to keep the odd vibes going is to dive in with a range of weird and wonderful games that all share DNA with the latest Marvel adventure.
From psychological horror titles to trippy adventures through outer space, these are the games that are most like Multiverse of Madness, and the perfect follow-ups to watching the film.
---
Ratchet & Clank: Rift Apart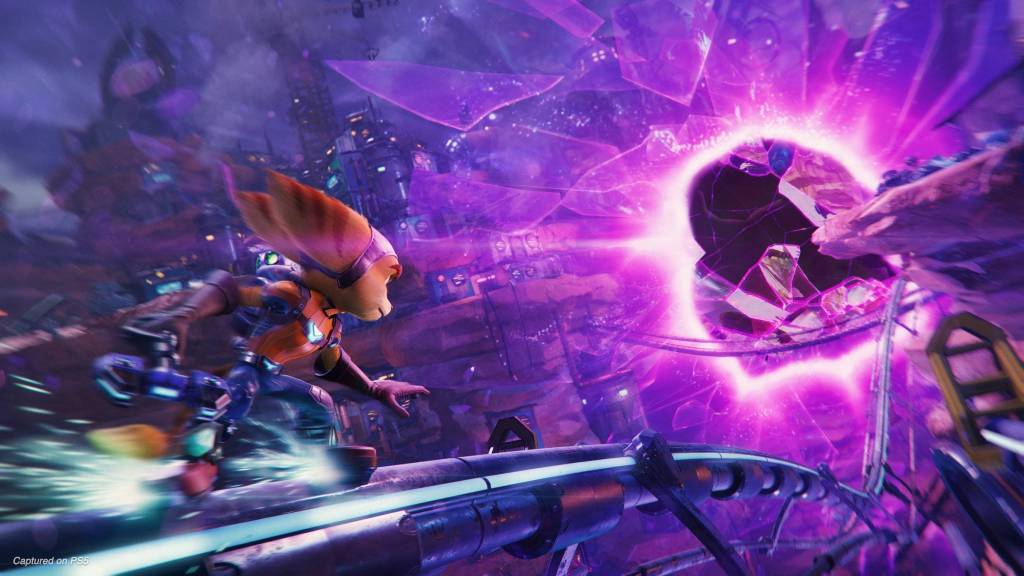 Ratchet & Clank: Rift Apart isn't a horror story, but it shares a lot in common with Doctor Strange in the Multiverse of Madness – particularly through its dimension-hopping gameplay. In this action-adventure tale, you play as Lombax protagonist Ratchet, caught in the wrong place as disaster causes every universe in his world to shatter. To fix these holes, Ratchet and his robot pal Clank are forced to journey through the multiverse to repair each tear before it's too late.
The plot of Multiverse of Madness and Rift Apart are fairly similar – and they both feature the same glass-shatter portals between alternate realities, making them spiritual buddies. That said, Rift Apart is a lot more family-friendly, and features cuddly companions in place of hardcore gore.
---
The Evil Within 2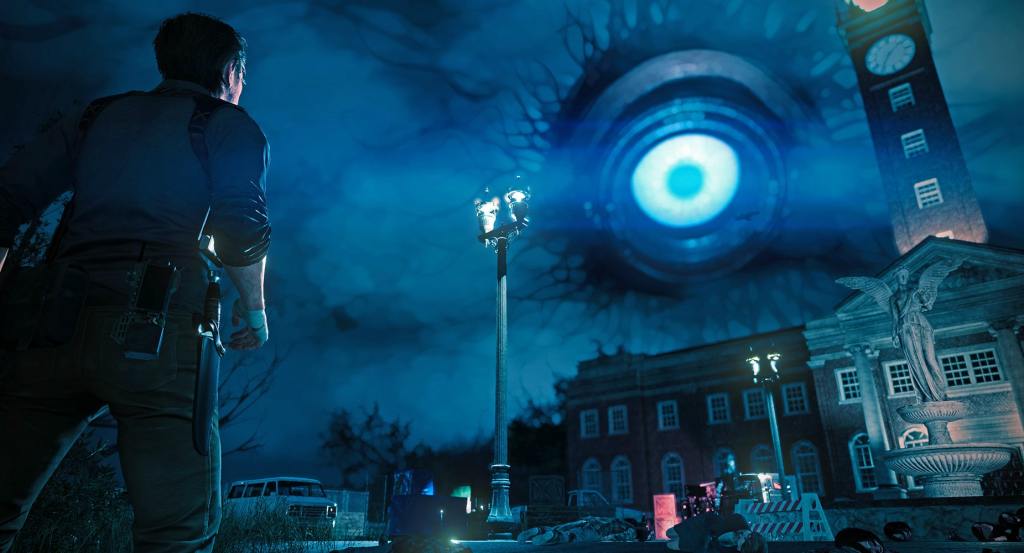 If you're looking for a more horror-inspired adventure after watching Multiverse of Madness, you should look no further than The Evil Within franchise. These survival horror titles are frankly disturbing at times, but feature the same sense of trippy surrealism and terror as Doctor Strange. Antagonist Stefano Valentini, who appears in the second game, makes for an appropriately unhinged villain, and the cat-and-mouse chase that ensues in this game is hair-raising with every turn – as in Multiverse.
Read: The best vampire video games of all bloody time
You won't want to go into this game with a weak stomach – there's plenty of gut-churning gore here – but those who enjoy the horror genre will appreciate the flight of protagonist Sebastian Castellanos and all the deranged, unforgettable characters he meets along the way.
---
Hypospace Outlaw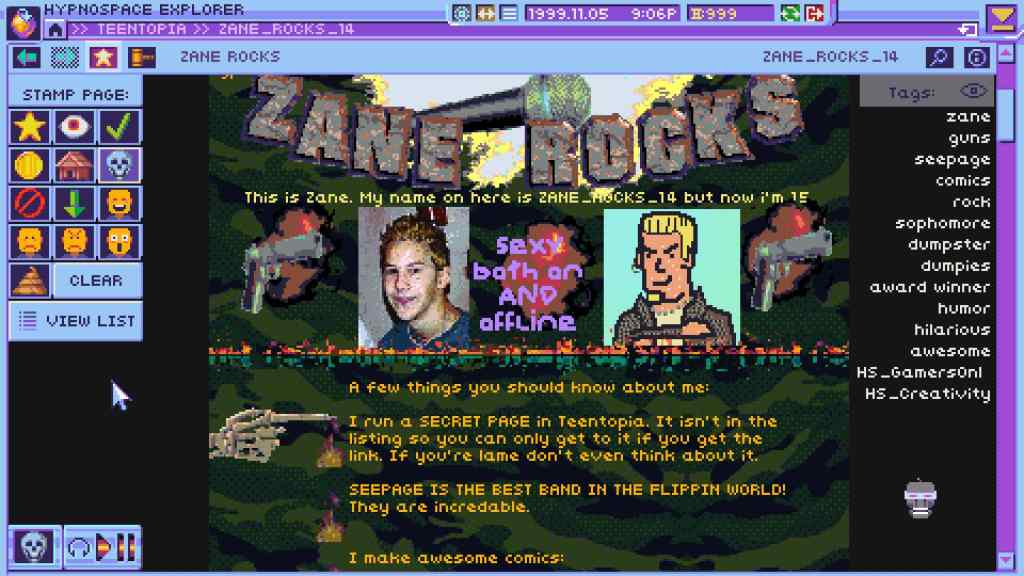 Hypnospace Outlaw is another surreal and unsettling game you should try – although its anxiety-inducement is more to do with the liminal, empty nature of early 2000s internet spaces in the game, and how they conjure nostalgia. In this point-and-click quest, you play as an internet enforcer looking to remove harmful or spammy content from the online realm. You're given tasks in a checklist – ie. remove bullying content from teen spaces or hunt for money-based scams – and then you must set out into a simulated version of the web to surf every page and hunt for offending blogs.
It's not so much a horror game, but one that's frequently quite strange. The web pages you visit here are all loving recreations of early 2000s culture, but their appearance and content is disconcerting, particularly given how far the internet has advanced in the modern age. Playing the game is like stumbling onto an ancient artefact – and it's certainly a strange experience.
---
Call of Cthulhu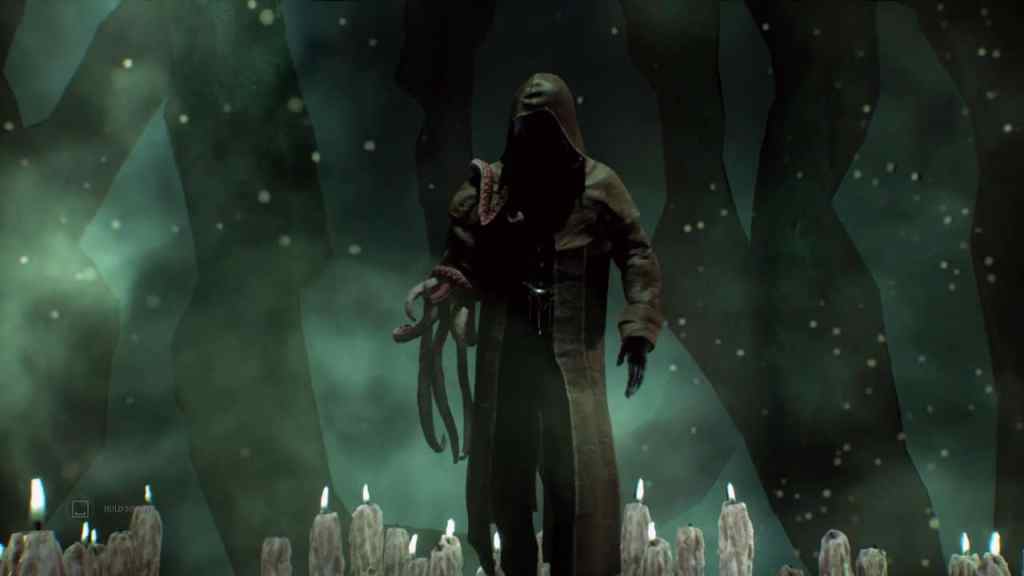 Doctor Strange in the Multiverse of Madness owes a lot to H.P. Lovecraft, a writer and pioneer in the realm of eldritch, tentacled beasts. There's certainly plenty of those in the film – and also in Call of Cthulhu, a video game adaptation inspired by Lovecraftian horror. In this tale, you play as private investigator Edward Pierce who becomes plagued by hideous nightmares and must set out on a quest to discover the mystery of a town called Darkwater, and why its residents are so afraid.
Along the way, Pierce contends with a spooky mental hospital, a gang wars, and the dark Necronomicon, the book of the dead. The structure and action of Call of Cthulhu bears a lot of resemblance to Multiverse of Madness, and features similar themes of corruption, darkness, and the advance of monsters. The film is Cthulian by design – as is this excellent and underrated horror romp.
---
Little Nightmares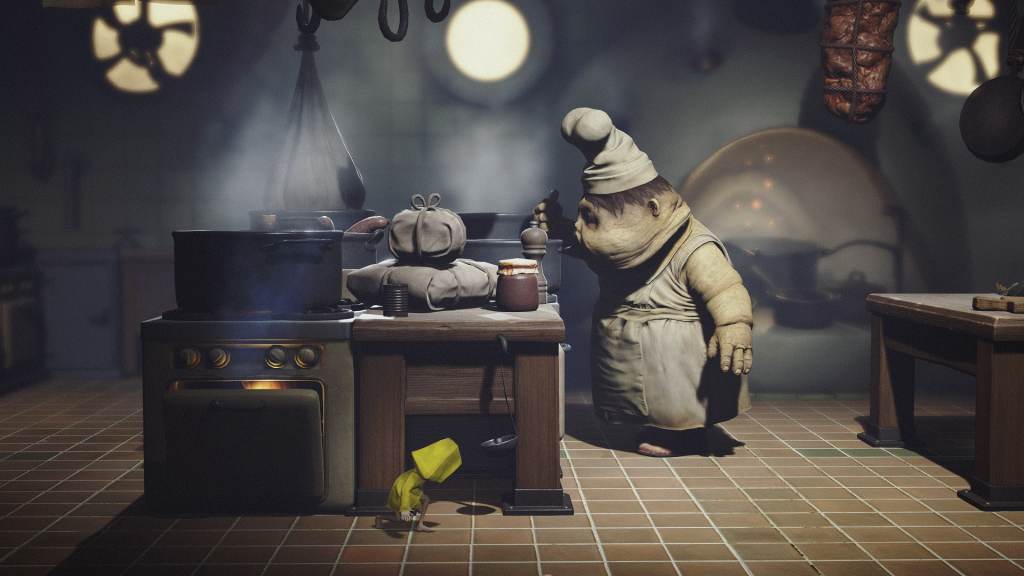 Little Nightmares is a gloomy adventure where players must navigate a giant world as a tiny, raincoat-wearing girl named Six. Her quest to feed herself and escape a realm known as the Maw – a land populated by towering, oozing, hideous creatures – is one fraught with danger around every corner. Put a step wrong, and Six is eaten, or grabbed, or stabbed. But if you time your run carefully, you'll be able to slip your way through a hostile dimension, and find sanctuary between hideous nightmares.
Once again, it's the unsettling vibe of this game that relates it back to Multiverse of Madness. You're never quite sure where you are in this journey, or how Six got into such a hideous predicament. Pursued by monsters, she flees a world that's strange and sinister, and one that feels just as odd, disturbing, and discombobulating as Multiverse. In many ways, she shares a story with Doctor Strange's America Chavez.
---
Everything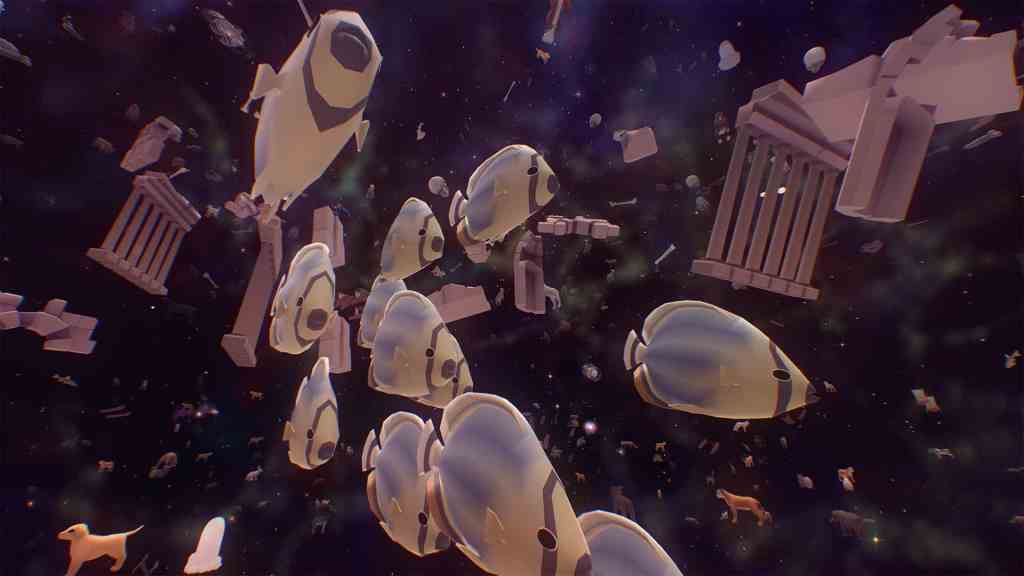 Everything is an odd little video game developed by artist David OReilly, who aims to provide a surreal and holistic viewpoint of the world in this self-guided adventure. To kick off Everything, you start as one possible creature in a vast universe, guided by distinct rules. As this one creature, you're able to explore a wide open world, and transfer your consciousness into any other creature. By making little leaps and jumps between life, you can soon explore deeper into the world's core, becoming atoms, or elements, or grass.
The entire experience quickly devolves into entropy and chaos as clipped quotes from philosopher Alan Watts play out over disorienting scenes of surreality. It's these similar concepts that Doctor Strange in the Multiverse of Madness leans heavily into, using a visual style that shares a lot with Everything. The nature of reality is extremely odd – and both Everything and Multiverse of Madness attempt to address this concept in much the same way.
---
Life is Strange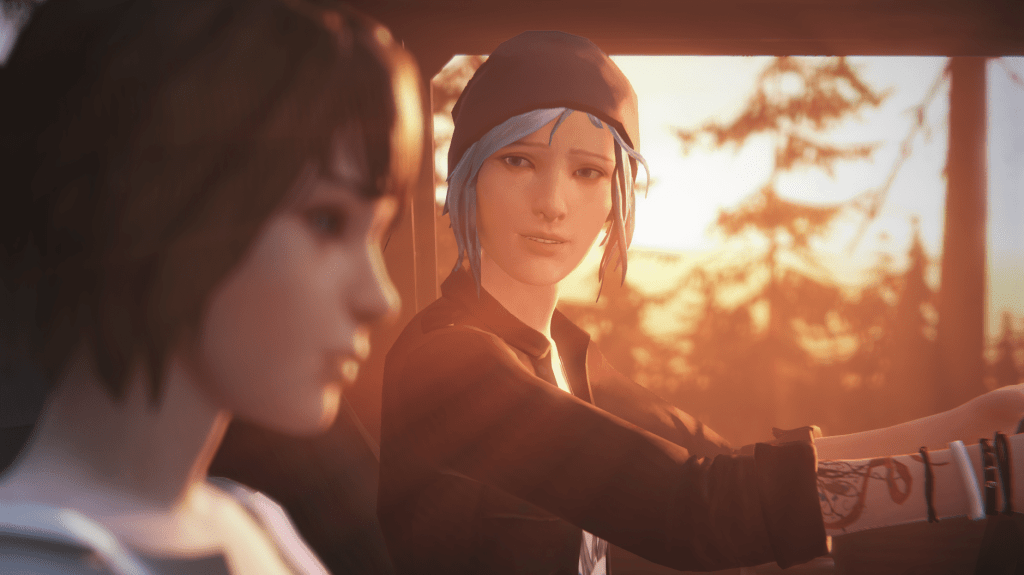 Life is Strange is a more linear narrative adventure – but it explores concepts of alternate realities and magical powers, just like Doctor Strange. This coming-of-age story is far more grounded and intimate than Multiverse, but just as impactful thanks to the deep bond between protagonists Max and Chloe, and how their tale shapes the game's action. Choice is the name of the game here – as Max, you'll be required to make a number of decisions that can reshape reality permanently.
Should you put a foot wrong, your entire world will change, leading to multiple 'new worlds' where dialogue is different, certain characters are saved, and the fate of the world twists with your whims. Max is the fulcrum of this adventure, and it's her powers that guide every moment – making her an unlikely superhero in her own right. While the game is tonally quite different from Multiverse, they both explore the fluid nature of reality.
---
Until Dawn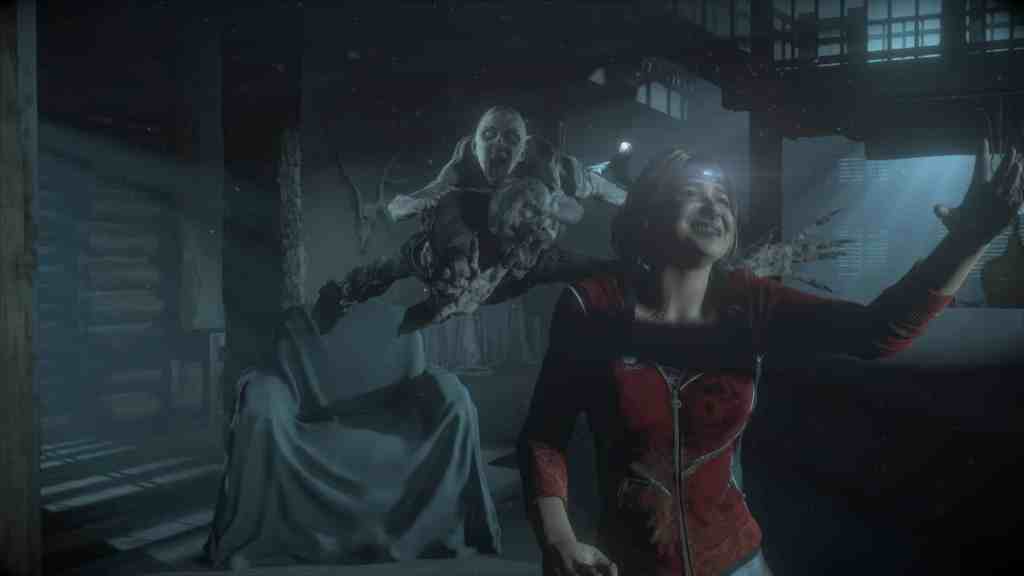 Doctor Strange in the Multiverse of Madness features a long pursuit through alternate realities, where Strange and his companion America Chavez are haunted by a creeping, all-powerful force – much like the young adults of Until Dawn, who are relentless pursued by dark forces while out on a camping trip in Blackwood Mountain. Various monsters plague the darkness in this game, and each wears a terrible, spooky face that would frighten the living daylights out of anyone.
While this is more of a straight slasher film than a reality-shifting fantasy, it shares a sense of relentless terror with Doctor Strange, particularly thanks to its fleshy creature designs, and nature as a twist-filled escape from evil. One of the primary influences for Until Dawn was the Evil Dead 2 – a film written and directed by Sam Raimi, the director of Doctor Strange in the Multiverse of Madness – so similarities between the tales aren't particularly surprising. As with other films on this list, the game isn't for the faint of heart – but it's certainly an excellent horror slasher for those already entrenched in the genre.
---
Doctor Strange in the Multiverse of Madness hits Australian cinemas on 5 May 2022.