Early 2022 was a revolution for the handheld PC gaming market, which had previously threatened to break out on multiple occasions, but was held back by a lack of innovation, and the high cost of PC components. Valve's popular Steam Deck was one of the first devices to make a major impact, as it finally brought accessible and relatively affordable handheld PC gaming to the public – and it was followed swiftly by a raft of competitors. The latest of these is the Asus ROG Ally, a higher-powered handheld PC backed by support from Microsoft and AMD.
It has reportedly been developed over a long five-year period, and yet, it arrives in near-perfect circumstances, particularly for the Australian and New Zealand markets. Valve's Steam Deck has not launched officially in either country, and yet excitement continues to brew around the potential of handheld PC gaming.
Read: Asus ROG Ally – Australian Price and Release Date
Amidst this perfect storm, ASUS has planned a 13 June 2023 release for the ROG Ally, with the Z1 Extreme variant of the console priced at a somewhat reasonable AU $1,299 – similar to the cost of an entry-level gaming laptop. According to Bradley Howe, Head of Consumer at Asus ANZ, the timing is mere coincidence – but it does reflect trends in the wider games industry.
'I wouldn't say anything really sped the process up, because a five-year journey is still a five-year journey,' Howe told GamesHub during a recent press briefing. 'It's definitely something, as a business, we wanted to get to – [a finalised launch] – in terms of mobile gaming. With all the products we've already had in the market, especially the ROG phone, we've always had a lot of information about … people who game a lot on these [handheld] devices.'
'We're bringing something to the consumer that's easily accessible. I think people have had challenges with that previously. We wanted to make sure that was never an issue with the ROG Ally – and I think the timing is maybe just a little bit convenient.'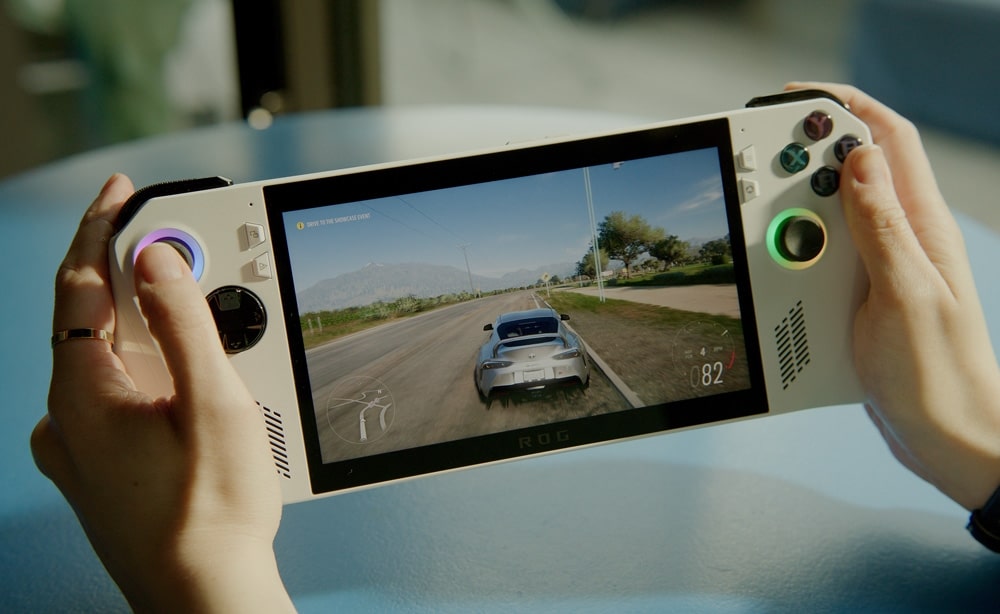 Grab and go
In examples provided by ASUS, the ROG Ally is seen as a solo gaming device – but also a companion for co-op and multiplayer games with friends. It's essentially a portable Windows PC, and that opens up the possibilities on multiple levels. You can pair controllers to the device, connect it to a larger screen via a HDMI passthrough dock, or just crowd around the console for some split-screen gameplay.
For Asus, this was an important touchpoint as it began developing the ROG Ally in multiple prototype forms. Competitors in the space were analysed in this process, but Howe claimed ASUS was largely driven by a need to fill a complex gap in the market – the desire for a multi-modal gaming device – rather than industry pressures.
'We would have looked at all competitors in this space – and the Steam Deck would be one of them,' Howe said. 'I think, ultimately, it was about bringing what we believed to be a product that the market was missing … With the success we've had in the ROG space, [the ROG Ally] was probably the next evolution, in terms of where we'd go. It is a console, and we've never done a console – so I guess it almost completes the family.'
Asus has 'high aspirations' for the launch of the device – and although Howe did not specify shipment numbers or specific goals, he described the early interest in the ROG Ally as 'looking very good'. Part of this, no doubt, is to do with the company's focus on affordability and accessibility. Both have been difficult for rivals in the space to nab, with devices of similar specifications – namely, the handheld offerings from Ayaneo – learning more towards the AU $2,000 mark.
The ROG Ally is more expensive than its closest competitor, the Steam Deck, but maintains an advantage in performance and compatibility, as a fully-fledged Windows 11 machine. For Asus, this point of difference was essential.
'Some people may look at the Ally as a perfect companion, as opposed to purchasing a traditional clamshell notebook,' Howe said.
'I think, in that space, clamshell notebooks at that AU $1,299 price point – which is where the Ally starts – are always larger devices. If somebody's after something that's a lot more affordable, and still has the functionality of the nicer, larger format notebook computer, they'll probably consider the Ally because you can still do everything that you can do on that notebook, in terms of its specs.'
Australia and New Zealand are important markets for Asus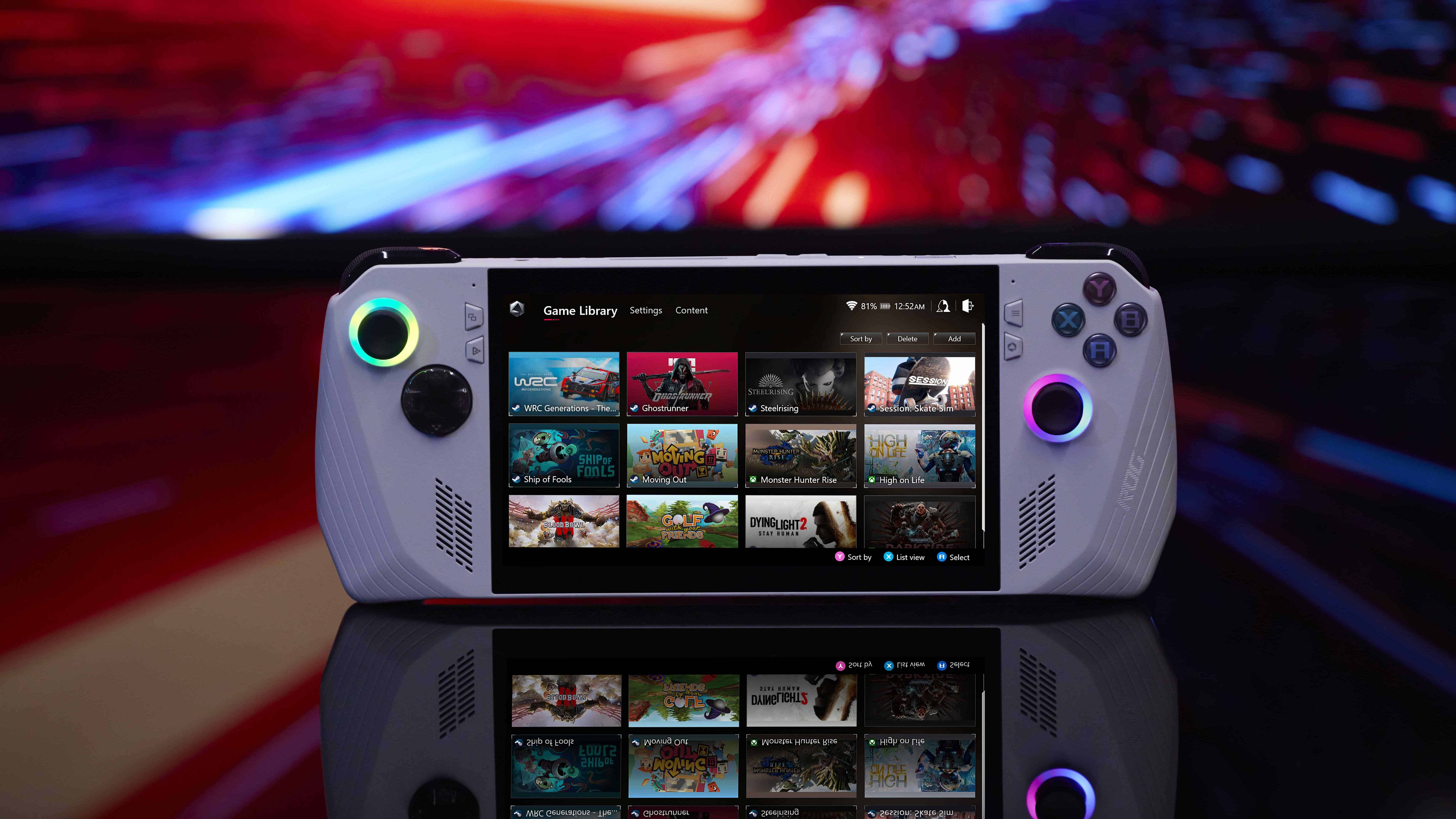 Beyond these key attractions, there is something else the Asus ROG Ally has going for it – a confirmed Australian and New Zealand launch, complete with local briefings, media reviews, and planned in-store activations. According to Howe, both countries are 'focus' markets for Asus, as each has a passionate, hungry audience of game players.
'We are very fortunate to bring all of our products to the Australian [and New Zealand] markets,' Howe said. 'It's something we've always done quite well, with the Australian market.' Local sales success has also reflected recent global success, as Asus has effectively weathered the pandemic years and come out stronger on the other side.
'In the past few years, we've enjoyed a lot of gaming sales success – and it's also continuing on, as technology has continued to evolve,' Howe explained. While early on, issues with supply complicated the company's plans for manufacturing, Howe said this was 'flipped on its head' relatively quickly as global bottlenecks cleared, paving the way for the long-in-development launch of the ROG Ally.
'What we still managed to do during that time was bring a lot of innovation to the market,' Howe said. 'The fact that, during those times, we still managed to bring a lot of new technologies to the forefront … differentiated us a lot. Gaming sort of took off naturally, because people were at home a little bit more, but as that started to change, we started to see a lot of our innovative products that have been around for quite some time start to sell even better.'
The waiting game
Early component shortages couldn't dampen the Asus' growth – and in fact, may have aided production on the ROG Ally, as experiences during the pandemic enabled the development team to effectively plan for worldwide launch.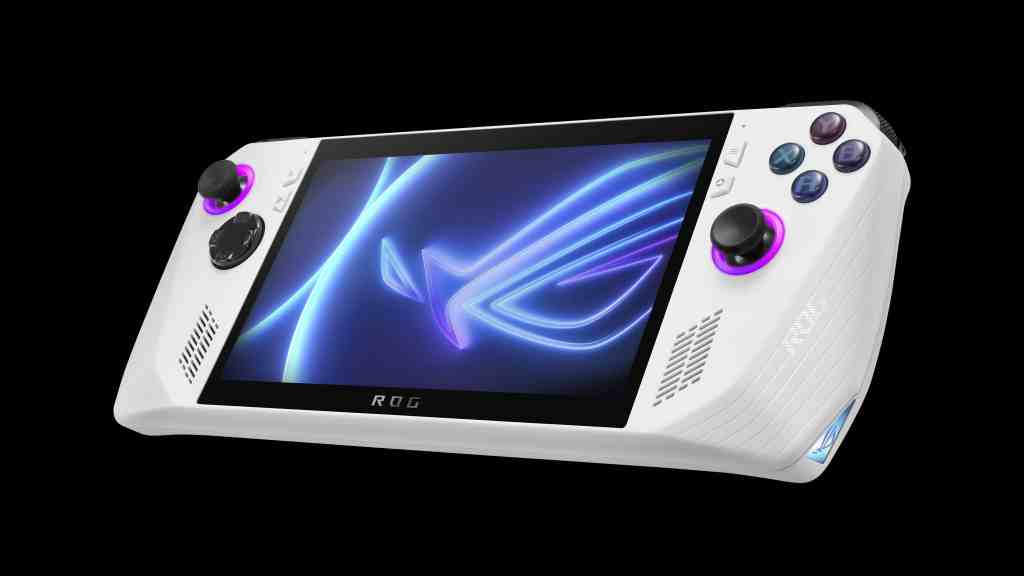 'I think they've waited to bring this to the market at the right time,' Howe said. 'To make sure there was no issue, in terms of "we're going to run out of this, we're going to run out of that". Then, to make sure we're ready to go, and to really drive into the market as hard as we want to.'
Notably, the Steam Deck had major supply issues on launch, with bottlenecks forcing some preorder customers to wait months, or even a full year, for their consoles to arrive. While not specifically cited as a case study, it seems Asus analysed this process and its challenges in the creation of launch plans for the ROG Ally.
Watching and waiting may turn out to be the better approach – as the company has ambitious plans for the console's worldwide launch. In Australia and New Zealand, there will be activations across JB Hi-Fi and PB Tech allowing consumers to get up close and personal. In the second half of the year, celebrations will continue with further activations, and plans leading into Black Friday and Christmas.
Despite a potential Steam Deck launch in Australia and New Zealand approaching in rearview – as a matter of timing, or as a response to local handheld console launches – Asus appears confident in the ROG Ally and its strength in the global market.
'We, as a business and locally, as the way we run our operation, we really stick to our plan. We back ourselves in that plan as well,' Howe said. 'There's always going to be outside noise, and things happening – but ultimately, too many distractions will move you away from what you're actually here to do.'
---
The Asus ROG Ally launches worldwide on 13 June 2023, with the top tier Z1 Extreme version priced at AU $1,299 | NZ $1,499. Preorders are now open at JB Hi-Fi in Australia and PB Tech in New Zealand.
Stay tuned for the official GamesHub review of the console.