Activision has lifted the lid on Call of Duty: Modern Warfare 3, revealing more about the game's main features, new progression systems, zombies gameplay, and more ahead of launch for PC, PlayStation 4, PlayStation 5, Xbox One, and Xbox Series X/S on 10 November 2023.
The primary hook of this adventure is that it's a direct continuation of the popular Modern Warfare 2, with players able to continue character and weapons progression between games, for the first time in the Call of Duty franchise. This feature will come in handy as players tackle a new campaign that follows directly on from its predecessor.
Table of Contents
Call of Duty: Modern Warfare 3 – Story Details
Here's the official campaign description, per Activision:
'In the direct sequel to the record-breaking Modern Warfare 2, Captain Price, and Task Force 141 face off against the ultimate threat. The ultranationalist Vladimir Makarov is extending his grasp across the world, causing Task Force 141 to fight like never before. Combat means making decisions; using different Loadouts and planning different paths through every operation.'
What are open combat missions?
As described by Activision, new 'open combat missions' in Modern Warfare 3 allow players to make choices for mission completion, with each having consequences. Rather than following a set path in these missions, players will be able to choose their approach – from stealth tactics to loud explosions.
Call of Duty: Modern Warfare 3: Multiplayer details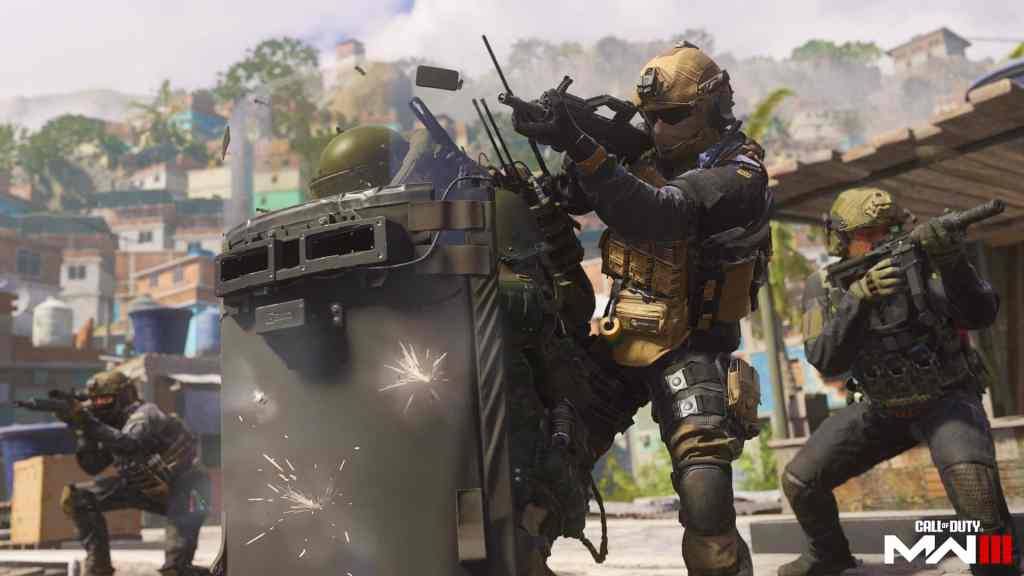 As expected, Call of Duty: Modern Warfare 3 will also include a range of new features for multiplayer skirmishes. In the game, you'll be able to play through 16 maps from the classic Modern Warfare 2 (2009), complete with graphical improvements and new environmental details. You'll be able to jump through these maps in a variety of modes, including a new mode known as Cutthroat – a 3v3v3 skirmish.
In addition, Activision has announced four new battle maps which make up the Ground War and Invasion game modes of Modern Warfare 3. In post-launch updates, an additional 12 new 6v6 maps will also be available for players.
A brief rundown of additional new features for multiplayer gameplay has revealed:
A new 'Tactical Stance' feature that improves weapon performance.
New customisation options for Create-a-Class.
After-Market Part customisation options that help to tailor your playstyle.
Returning features including: map voting, classic mini-map behaviour, refreshed perk options, improved multiplayer health.
More responsive movement and manoeuvring on the battlefield.
Another major new feature is Carry Forward – a system that allows players to transfer their arsenal and experience from Modern Warfare 2 into Modern Warfare 3.
Zombies return in a major way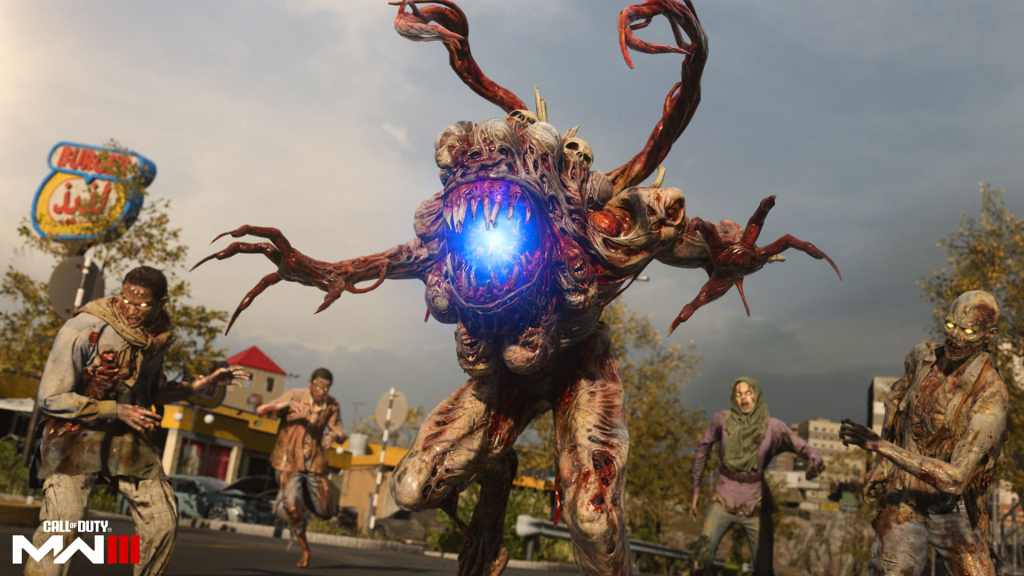 If you're in the mood for silliness in Modern Warfare 3, you'll also be well covered. Zombies are returning in this sequel, with the 'largest Call of Duty Zombies map ever' and a new story mode that invites players to discover the mystery of Dark Aether. A range of missions will spotlight the dark underbelly of the Call of Duty universe, and provide a host of weird and gory zombies to defeat.
'For the first time, team up with other squads to survive and fight massive hordes of the undead in the largest Call of Duty Zombies map ever,' Activision revealed. 'Modern Warfare Zombies tells an involved and unearthly Dark Aether Zombies story set in the Modern Warfare universe. Expect to undertake missions across different regions that escalate in difficulty, with core Zombies features and a cavalcade of secrets to discover.'
---
Preorders for Call of Duty: Modern Warfare 3 are now live at most game retailers. As mentioned, the game launches on 10 November 2023.
GamesHub has affiliate partnerships. These do not influence editorial content. GamesHub may earn a small percentage of commission for products purchased via affiliate links.