HBO's adaptation of The Last of Us has reintroduced a number of beloved characters from its video game source material to wider audiences, presenting rich story arcs from the franchise in refreshing and authentic ways. Episode 7, titled 'Left Behind' after the add-on DLC content of the original game, introduced Riley, who is played by Storm Reid (Euphoria) in the HBO series. She's the best friend of Ellie (Bella Ramsey), and is later revealed as a romantic interest.
GamesHub spoke with Storm Reid in a roundtable interview, where she shared her thoughts on bringing the central character from The Last of Us: Left Behind to life, her experience filming the more heartfelt scenes between her and co-star Bella Ramsey, as well as the series' wider themes.
Episode 7 presents a first extensive glimpse into Ellie's backstory growing up in the Boston Quarantine Zone, set shortly before discovering her immunity and meeting protagonist Joel (Pedro Pascal). The episode centres on Ellie's reunion with her best friend and crush, Riley, who has abandoned the Quarantine Zone after being recruited by one of the series' primary factions and resistance groups, the Fireflies.
Reid spoke of scenes between her and co-star Bella Ramsey (Ellie) as having a childlike, joyous nature, despite also being coupled with the more challenging emotional beats of the episode's conclusion. It made for a 'complex… nuanced… poetic, and beautiful' watch, she said.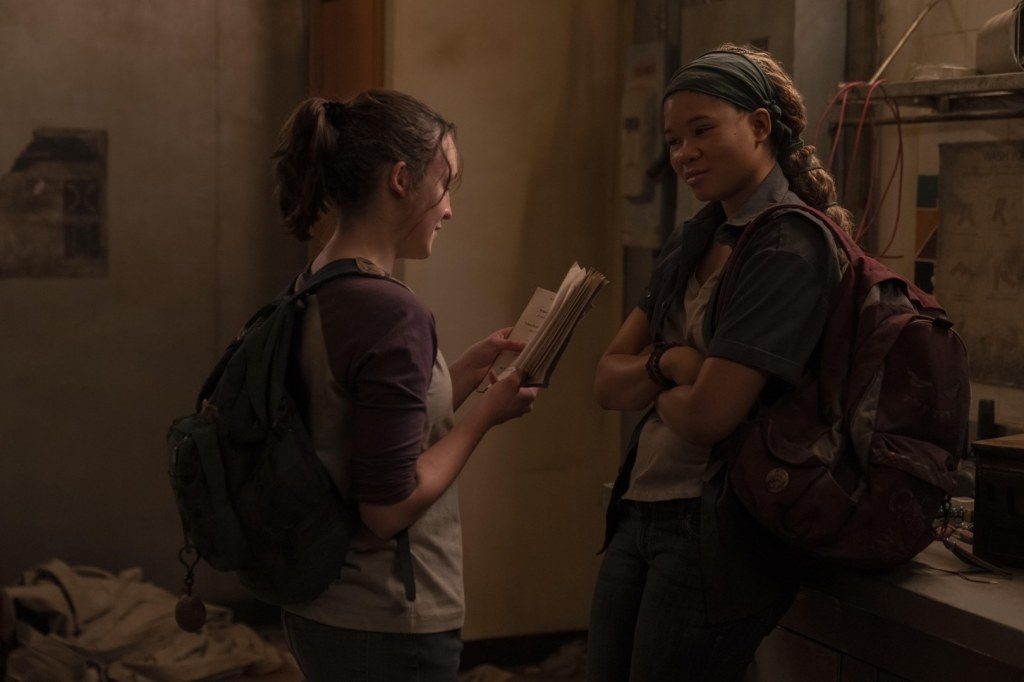 She noted that overall, 'Craig [Mazin] (Series Showrunner, Chernobyl) and the entire team did an amazing job of trying to keep the complexity [while] also intercepting the adolescence.'
Reid primarily worked with what was written in the script for the adaptation and was 'intrigued' by the 'possibility of being able to turn a beloved video game into a show.' She also commented on the efforts of the team who brought the adaptation to life, noting the important involvement of the Creative Director on The Last of Us Part I & II, Neil Druckmann.
As Reid wasn't innately familiar with the source material before signing onto the HBO series, she said it was the conversations that were had between Druckmann, Mazin, and the entire producing team after reading the script for Episode 7 that had her 'sold from there on.'
Whilst Reid understood Riley's character and knew audiences loved her, she wanted to incorporate elements of her own personality into her performance. Reid noted that working with Bella Ramsey, Liza Johnson (Director of Episode 7), and Craig Mazin was an integral part in helping her create a vision of the character that was translated on-screen.
Speaking to one of the more heartfelt moments of Episode 7, in which Riley and Ellie share a kiss while dancing on display cabinets to 'I Got You Babe' by Etta James, Reid said, '[Those scenes] were just so much fun, and I'm just honoured and privileged that I was able to play a young black woman who was queer and exploring those feelings and… trying to figure out her relationship with her best friend. I think it's so beautiful.'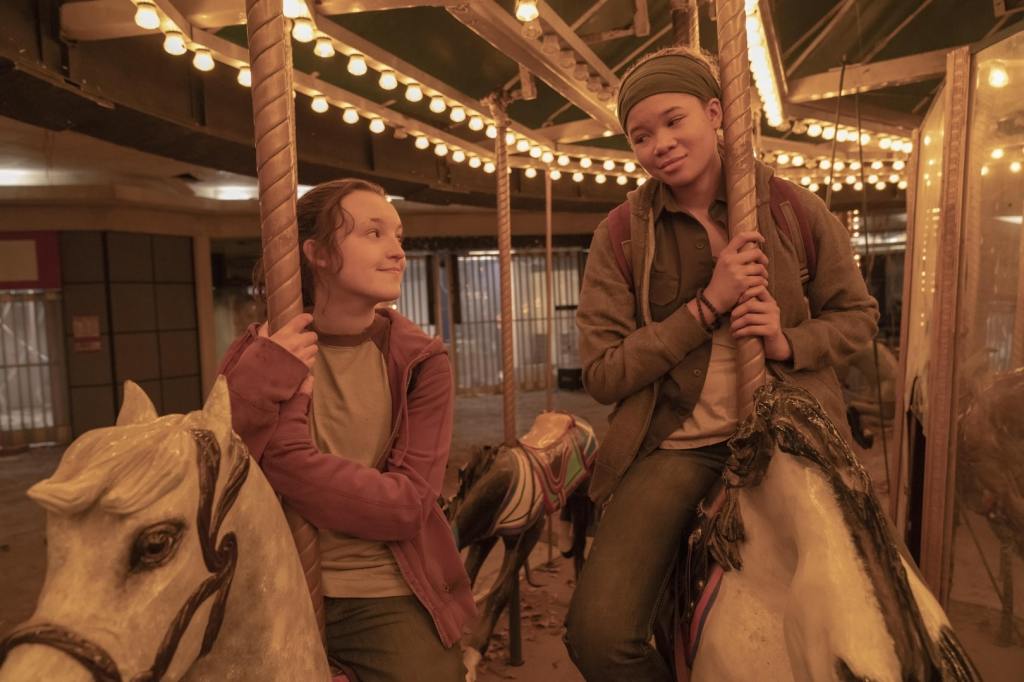 Reid noted it was 'refreshing and fun' to see this beloved scene from the first game showcased. She highlighted that as previous episodes were told from 'the perspective of older characters', this granted audiences moments of levity that were shown through the eyes of young people. It was an opportunity for Riley and Ellie to enjoy their adolescence.
Reid also spoke about her relationship with Bella Ramsey. She said that despite the pair not having spent much time together before filming, due to production starting immediately after she got the role, the two still had 'great chemistry from the beginning.'
'Bella Ramsey is a great human being, an incredible talent,' she said. 'So not only am I honoured to have shared a screen with her, but to have a rapport with her and a relationship with her now is really cool, and I think that translated on screen.'
Reid also spoke to the wider narratives portrayed in the series, saying audiences have the ability to resonate with the story because of the 'sense of relatability' that is often presented through its world and characters.
Referencing Ellie and Riley's arc specifically, she remarked: 'Being able to represent young women is just really cool, and being able to empower people through this episode… is the ultimate goal… No matter people's different circumstances or experiences, I think people will be able to find something that they can point to that resonates with them.'
'I think that's what we wanted to portray the most is… you can find yourself in [Episode 7] – and all the episodes really – but specifically this episode. You can see yourself within [Ellie and Riley], and what they're going through.'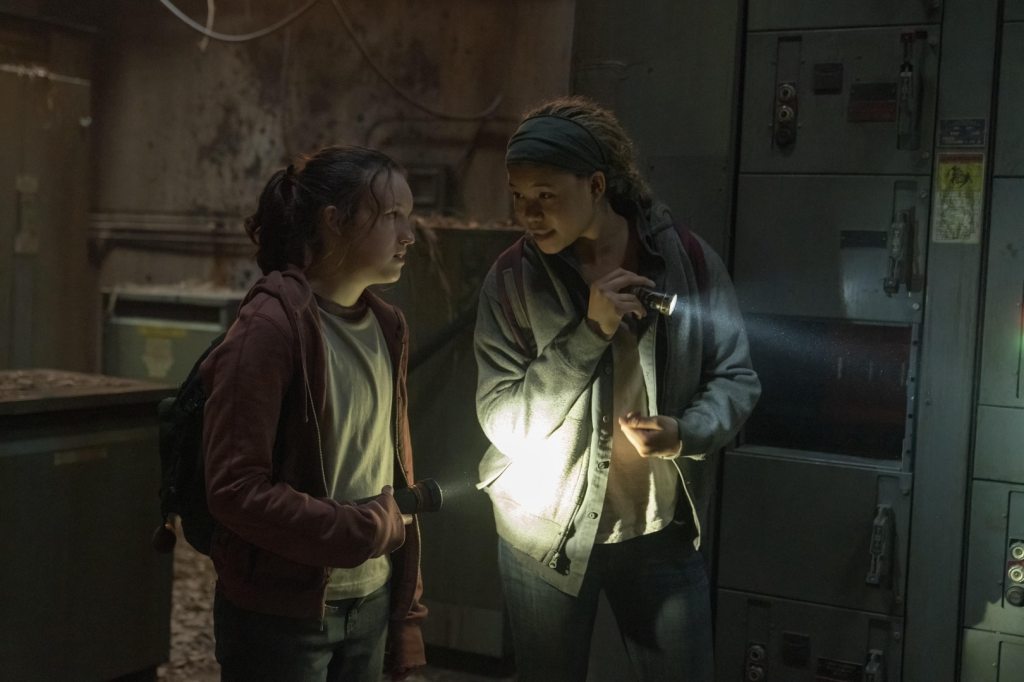 Reid also discussed Riley's motivations for joining the Fireflies, saying that in her attempts to make a mark on the world through these efforts, she finds her own sense of purpose. She also noted that whilst Riley holds 'complex' feelings for other characters and factions within the world, her main focus lies within her relationship with Ellie, and she desires to 'nourish that as much as possible.'
When asked about her roles in both The Last of Us and Euphoria, Reid mentioned that as a creative person herself, she strives to be a part of 'purposeful content.' She noted Euphoria is a series that is 'incredibly intentional' with the stories it's trying to tell, that it lets 'the world know that young people go through things', and highlights the 'disconnect' often present between generations.
She also noted that representation was an important factor in working on the show, saying Episode 7 specifically made an important statement in depicting the lives of two young people who were doing their best to 'figure it out' in a post-apocalyptic setting.
'People are fighting for their lives and they're fighting to stay alive… The connections that [these characters] do have, even though… they're few and far in between, they hold onto those connections and they really try to experience love and family with the time that they have… I think that's relatable to everybody.'
'Life is short and you want to hold on to the things and the people that you care about the most.'
The Last of Us is now streaming on HBO Max in the US, and Binge in Australia.
---
For further analysis and reading on the HBO adaptation of The Last of Us, you can check out the following articles:
Episode recaps and analysis:
Behind-the-scenes podcast recaps:
The Last of Us is now streaming on HBO Max in the US, and Binge in Australia.