HBO's The Last of Us adaptation is largely a faithful retelling of the story originally told in the PlayStation video game, released in 2013. In reinterpreting the post-apocalyptic tale of Joel and Ellie however, it does make a few interesting decisions in tweaking and expanding on existing characters, as well as adding completely new ones.
Pedro Pascal and Bella Ramsey star as Joel and Ellie, respectively. The original actors who portrayed them, Troy Baker and Ashley Johnson, also appear in supporting roles. Joining them are Jeffery Piece, who played Tommy in the game, as well as Merle Dandridge, who reprises her role as Marlene.
Here is a handy guide to the cast of the HBO adaptation of The Last of Us, as well as a bit about the characters they play. If you watch the show, no doubt you'll recognise someone you might remember from some other thing they were in – and hopefully, this guide will help you out.
The Last of Us HBO – List of Cast and Characters
---
Pedro Pascal as Joel Miller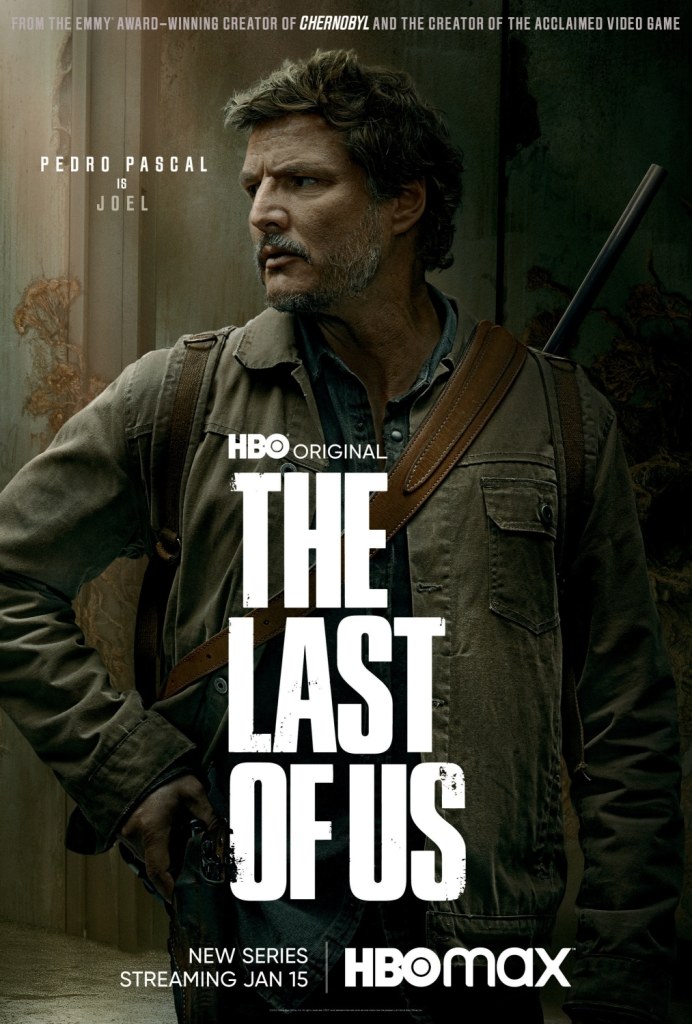 Pedro Pascal plays Joel Miller, one of the two central protagonists of The Last of Us. Joel is a survivor in the post-apocalypse, who undergoes significant emotional turmoil after losing his teenage daughter at the beginning of the outbreak. He is tasked by Marlene, the leader of the Fireflies resistance group, with escorting Ellie across the United States from Boston, where the story begins.
Pedro Pascal is the well-known Chilean actor who has held a number of significant roles in recent years, most notable as the titular character of The Mandalorian on Disney+ (though you'd be forgiven for not realising it, with the helmet and all) as well as starring roles in Narcos and the fourth season of HBO's Game of Thrones.
He's got quite the range, too, taking on comedic roles in films like the Nicholas Cage satire The Unbearable Weight of Massive Talent, and a villainous role in Wonder Woman 1984.
The Last of Us is not his first video game project – he also voiced the character of Paolo in Dishonored 2 from Arkane Studios.
---
Bella Ramsey as Ellie Williams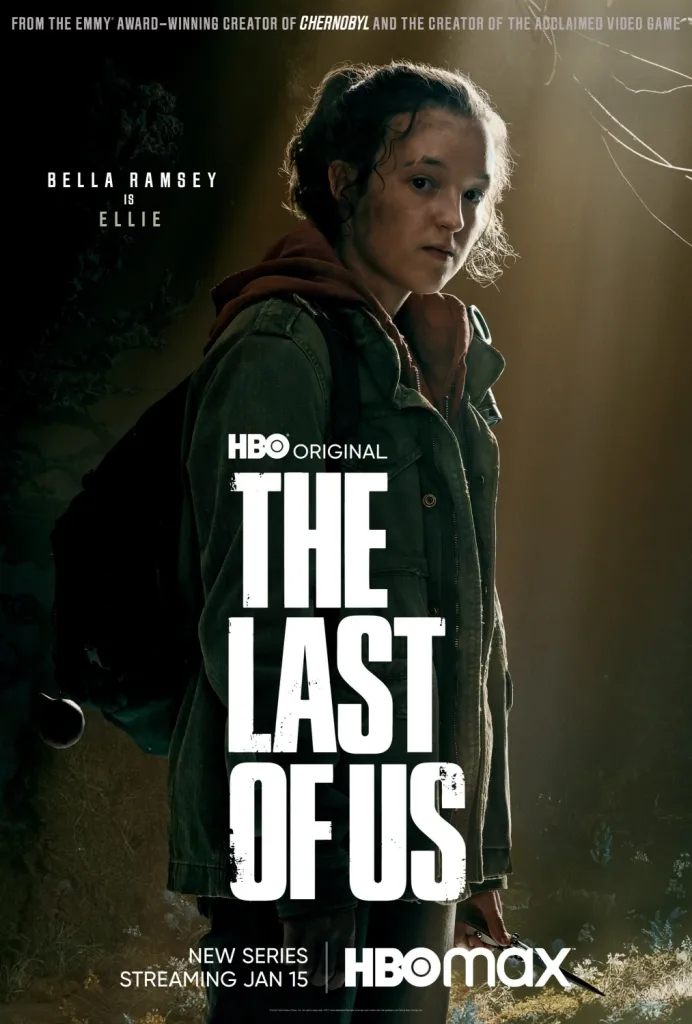 Bella Ramsey plays Ellie Williams, a teenage orphan who has been bitten by an infected person, but is somehow immune to the virus that turns people into zombie-like creatures. As a result, she's been directed to accompany Joel to hopefully reach a laboratory, where she can be examined, and hopefully a cure can be found.
Bella Ramsey is best known for her role in HBO's Game of Thrones, where she played Lyanna Mormot in Season 6 onwards. She also had the starring role in the Lena Dunham-directed film, Catherine Called Birdy, where she played the daughter of a noble family trying to dodge various arranged marriages.
You may have also seen Ramsey in shows like His Dark Materials, Becoming Elizabeth, or if you're a younger viewer, The Worst Witch.
The Last of Us is also not Ramsey's first video game-related project – she voiced Freya in Doctor Who Infinity.
---
Gabriel Luna as Tommy Miller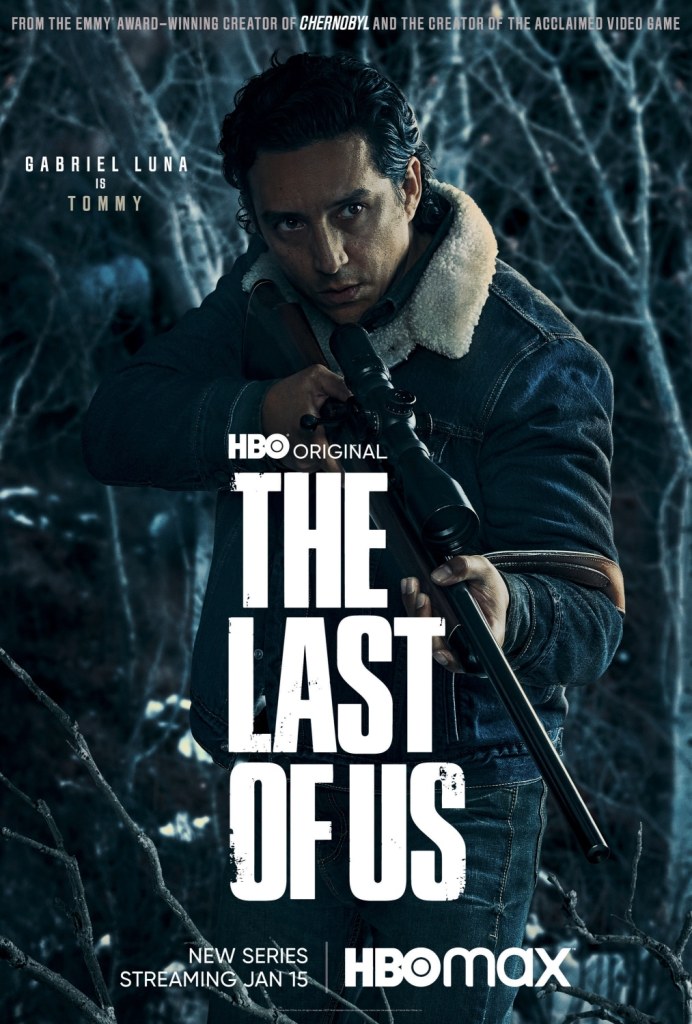 Gabriel Luna plays Tommy Miller, the brother of Joel. Tommy is with Joel and Sarah the night the outbreak occurs. During the events of The Last of Us, Tommy has gone missing, and is one of the main reasons Joel wants to travel beyond the bounds of the Boston Quarantine Zone. In the narrative of the game and the TV show, Tommy is a former member of the Fireflies resistance group.
Gabriel Luna is probably best known as playing Ghost Rider (Robbie Reyes) in Marvel's television series, Agents of S.H.I.E.L.D., as well as being the main antagonist in Terminator: Dark Fate. You may also have seen him in Season 2 of HBO's True Detective.
Luna has also done some voice work in the video game industry, for Blacksite: Area 51, a game designed by Harvey Smith, who would later go on to design the Dishonored series.
---
Anna Torv as Tess Servopoulous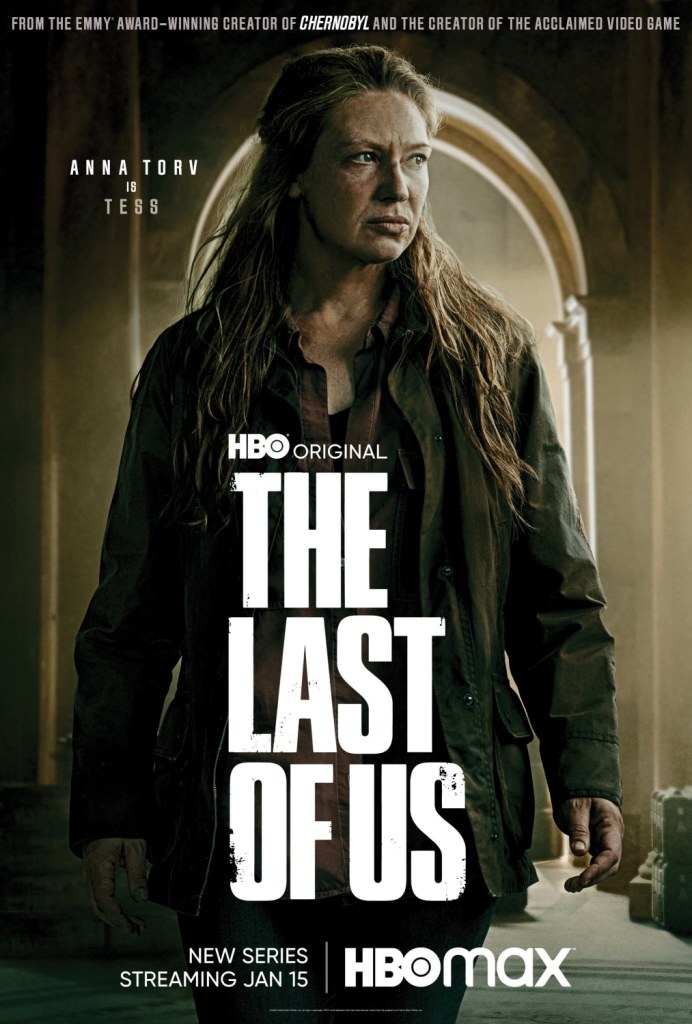 Anna Torv plays Tess, Joel's partner in crime during the events of The Last of Us. When we first encounter Tess during both the game and the HBO TV series, she's been ripped off by another smuggler named Robert, and her quest to get back at him is what leads Joel and Tess to Ellie. In fact, Tess is the one who convinces Joel to take on the Ellie job, despite his hesitation.
Anna Torv is an Australian actress who has held a number of fantastic roles. International audiences might know her best from the J.J. Abrams sci-fi series Fringe, where she played the leading role of Olivia Dunham. She also played Wendy Carr in the Netflix serial killer series, Mindhunter.
On Australian screens, she recently played the lead role of Helen Norville in the ABC series The Newsreader. Further back, she appeared on The Secret Life of Us.
Like her colleagues on The Last of Us, this show is not her first foray into the world of video games. Torv played the lead role in Heavenly Sword, the action-adventure game developed by Ninja Theory for the PlayStation 3, which also starred Andy Serkis (The Lord of the Rings, Andor, Planet of the Apes).
---
Merle Dandridge as Marlene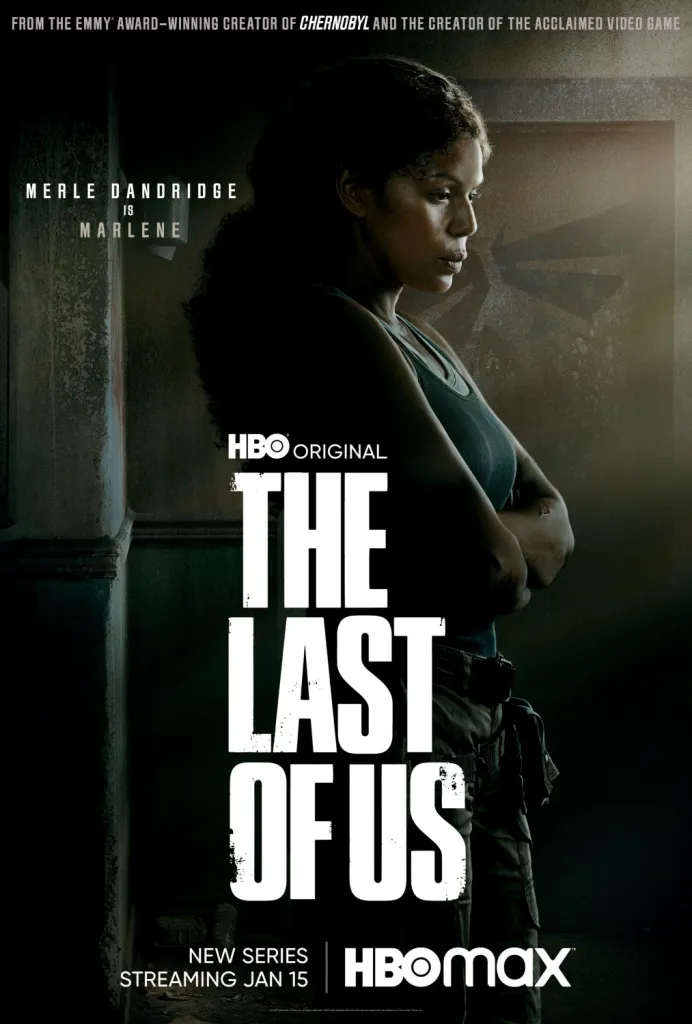 Merle Dandridge plays Marlene, the leader of the Fireflies resistance group in Boston. The Fireflies are a democratic group working to overthrow FEDRA, who they see as a fascist organisation oppressing those who still survive and live in the post-apocalyptic quarantine zones. When Marlene discovers that Ellie is immune to the virus that turns people into zombie-like creatures, she sets a plan in motion to transport Ellie to a facility that can properly examine her, and use the information to produce a cure.
Merle Dandridge reprises the role of Marlene from the video game version of The Last of Us – the only actor to do so. But The Last of Us is not Dandridge's most iconic video game-related role by a long shot.
Dandridge played the role of Alyx Vance in the critically acclaimed video game series, Half-Life, developed by Valve Software. She also plays the roles of both Legion Commander and Winter Wyvern in Valve's ever-popular multiplayer game Dota 2, and played Kate Collins in Everybody's Gone to the Rapture – a role which she won a BAFTA for.
Elsewhere, Dandridge has had a number of roles on Broadway shows, including Rent, Aida, Tarzan, and Monty Python's Spamalot. On screen, she's had recurring roles on shows like Sons of Anarchy, Station 19, Truth Be Told, Greenleaf, and The Night Shift, among many others.
---
Nick Offerman as Bill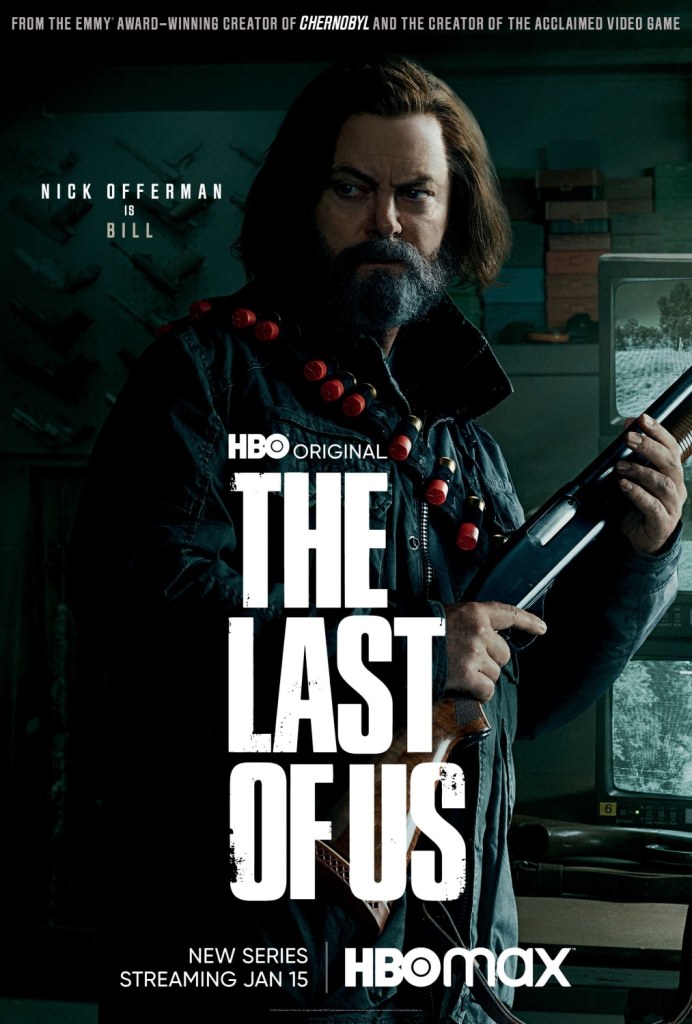 Nick Offerman plays Bill, a survivalist – okay, doomsday prepper – who lives in his own little gated town, which he protects to an alarming degree with deadly traps, and an extreme collection of firearms. In the game, Bill helps Joel and Ellie get hold of a car battery to help them on their journey, but the HBO adaptation of The Last of Us takes a very different approach to the story of Bill.
Nick Offerman is the iconic comedic actor who rose to fame as Ron Swanson in the sitcom Parks and Recreation. Since then, he's had countless roles in both comedic and dramatic roles, including in films and TV shows like Fargo, Devs, The Resort, The Great North, Sing and Pam & Tommy, to name a few recent examples. He's also really into woodworking.
Offerman's role in The Last of Us is definitely a dramatic one, and quite possibly one of his best yet.
---
Murray Bartlett as Frank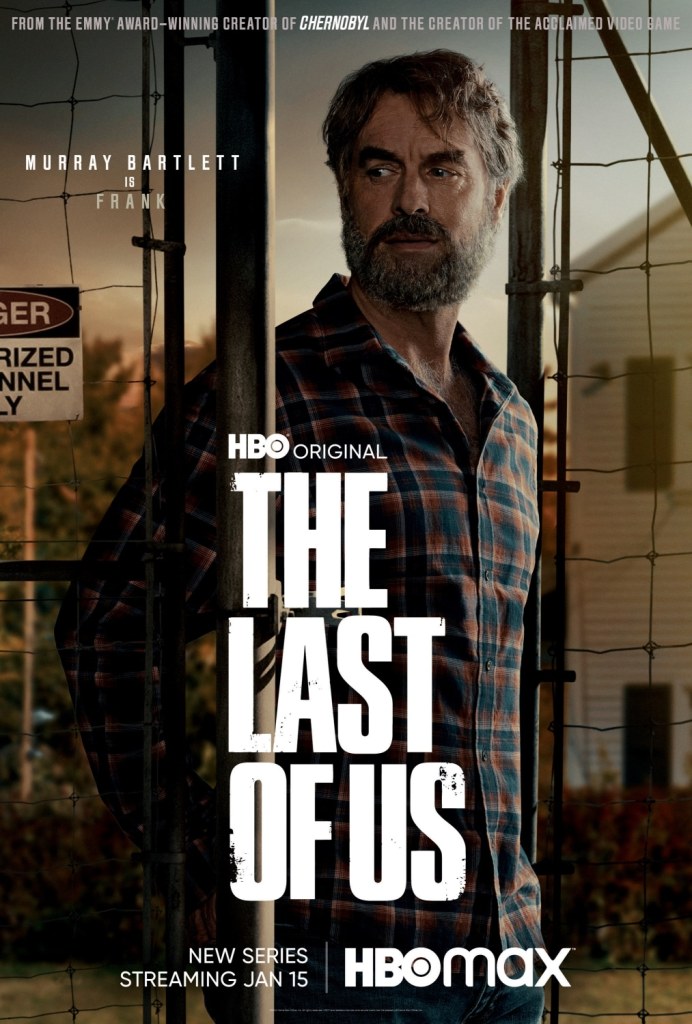 Murray Bartlett plays Frank, the partner of Bill who we only saw a very brief glimpse of in The Last of Us video game – if you could even call it that– but whose character and relationship with Bill is explored in a much deeper fashion in the HBO adaptation.
Murray Bartlett is an Australian actor who won a 2022 Emmy Award for his memorable role in season 1 of the HBO series, The White Lotus. Previous to that, you may have seen him in the HBO series Looking, the Netflix miniseries Tales of the City, or on Apple TV+'s Physical, among many other roles.
Bartlett is also starring in the upcoming miniseries Welcome to Chippendales, for which he has been nominated for a Critic's Choice Television Award.
---
Storm Reid as Riley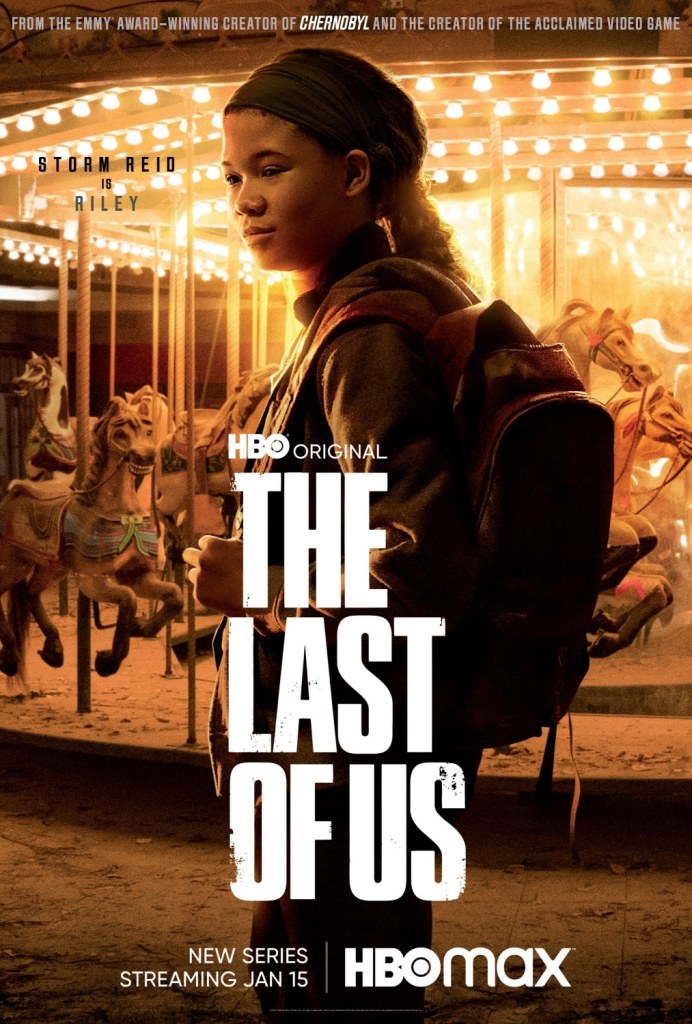 Storm Reid plays Riley, the best friend of Ellie. Their relationship is explored in an episode of the HBO adaptation of The Last of Us that reimagines the events of the Left Behind expansion content for the video game. In the story, Riley has gone missing, but returns to visit Ellie one night. They spend time together in an abandoned mall, and talk about the future.
Storm Reid is a relative newcomer, but has been incredibly busy in the past few years. You will most likely have seen her in the HBO series Euphoria, the Ava DuVernay Disney film A Wrinkle in Time, or in 12 Years a Slave, one of her first roles. Reid also had a role in the Leigh Whannell horror film, The Invisible Man, as well as a minor part in James Gunn's The Suicide Squad.
She was also in a Jay-Z music video, which is very cool.
---
Nico Parker as Sarah Miller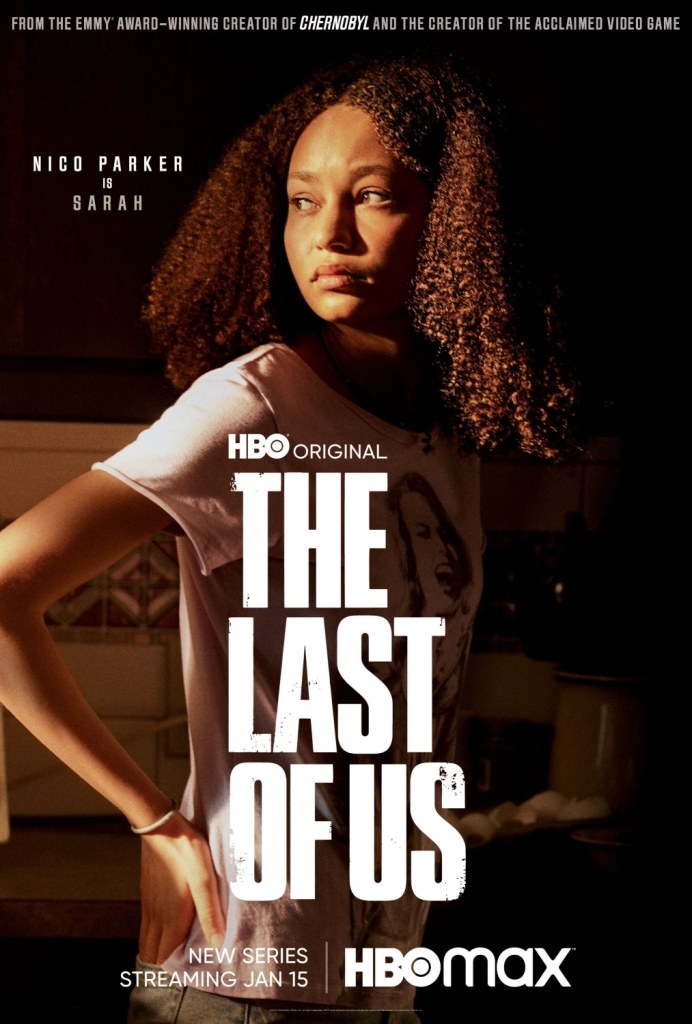 Nico Parker plays Sarah Miller, Joel's teenage daughter, whose story has a significant effect on who Joel is as a person, and how he interacts with Ellie across the course of the series.
Nico Parker is a relative newcomer, with only a few credits to her name. They include her first credit role in Disney's live-action adaptation of Dumbo, a role in HBO series The Third Day (where she coincidentally played a character called Ellie), and the sci-fi film Reminiscence, starring Hugh Jackmaan and directed by Lisa Joy (Westworld).
---
Lamar Johnson as Henry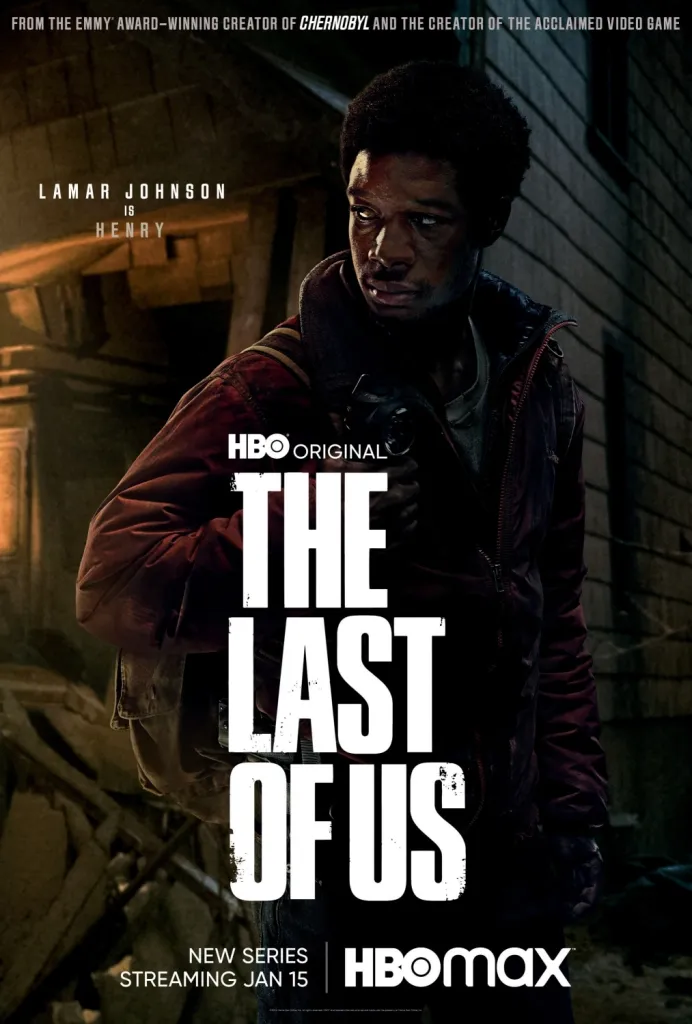 Lamar Johnson plays Henry, the older brother of Sam, both of whom run into Joel and Ellie in an attempt to escape Kansas City. The story of Sam and Henry is certainly one of the more memorable ones in the video game version of The Last of Us, and the HBO series puts its own unique spin on it.
You may have seen Johnson in the long-running dance series The Next Step, or more recently in the Bryan Cranston show, Your Honor. He's also had roles in films like The Hate U Give, and had a small role playing the character of Match in X-Men: Dark Phoenix.
---
Keivonn Woodard as Sam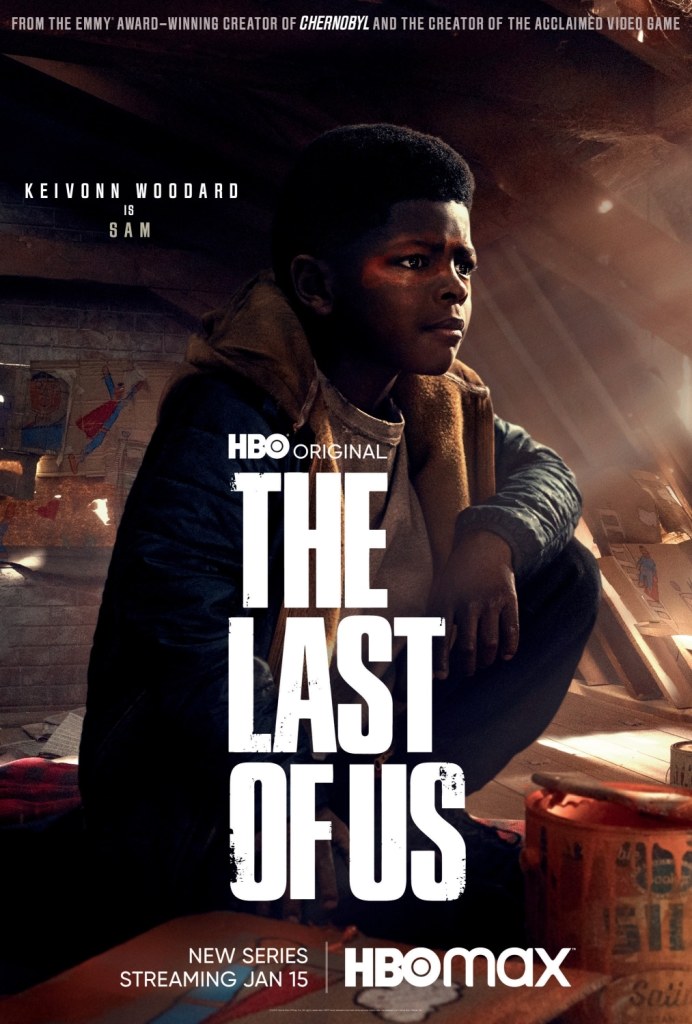 Kevionn Woodard plays Sam, the younger brother of Henry, who team up with Joel and Ellie to try to escape Kansas City. The HBO adaptation of The Last of Us changes the character of Sam quite dramatically – he's now deaf, and the two brothers communicate with sign language, as well as a reusable drawing pad.
Kevionn Woodward is a relative newcomer to acting – The Last of Us is his first major role, though he is credited in a film about Andrew Jackson Foster, an American pioneer of deaf education.
Woodward is, in fact, deaf himself.
---
Melanie Lynskey as Kathleen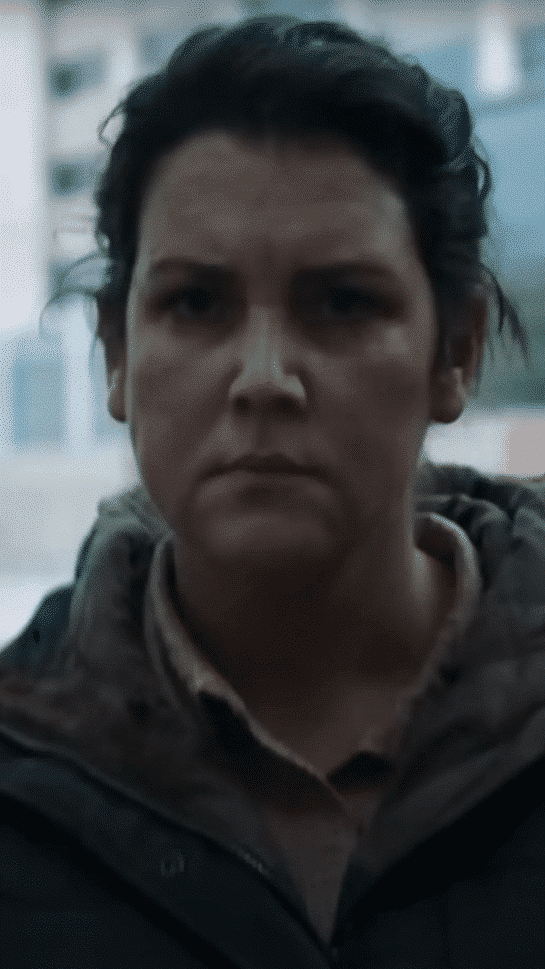 Melanie Lynskey plays Kathleen, a new character introduced in the HBO adaptation of The Last of Us. She's the leader of a citizen's militia that has overthrown the FEDRA government forces that ran the Kansas City quarantine zone, and quickly shows herself to be a ruthless leader, despite her unassuming and sweet demeanour.
Melanie Lynskey is a New Zealand actress who has enjoyed increased popularity in recent years, thanks to a standout role in the thriller series Yellowjackets, which she won a Critic's Choice Award for, as well as an Emmy nomination. She also had a role in the Netflix comedy, Don't Look Up, alongside Leonardo DiCaprio and Cate Blanchett, and has performed in numerous other films and television shows.
They include shows like Mrs. America, Castle Rock, Togetherness, and Two and a Half Men, as well as films like Flags of our Fathers, The Perks of Being A Wallflower, Up in the Air, and Away We Go. She had her debut in the 1994 Peter Jackson film, Heavenly Creatures.
---
Jeffrey Pierce as Perry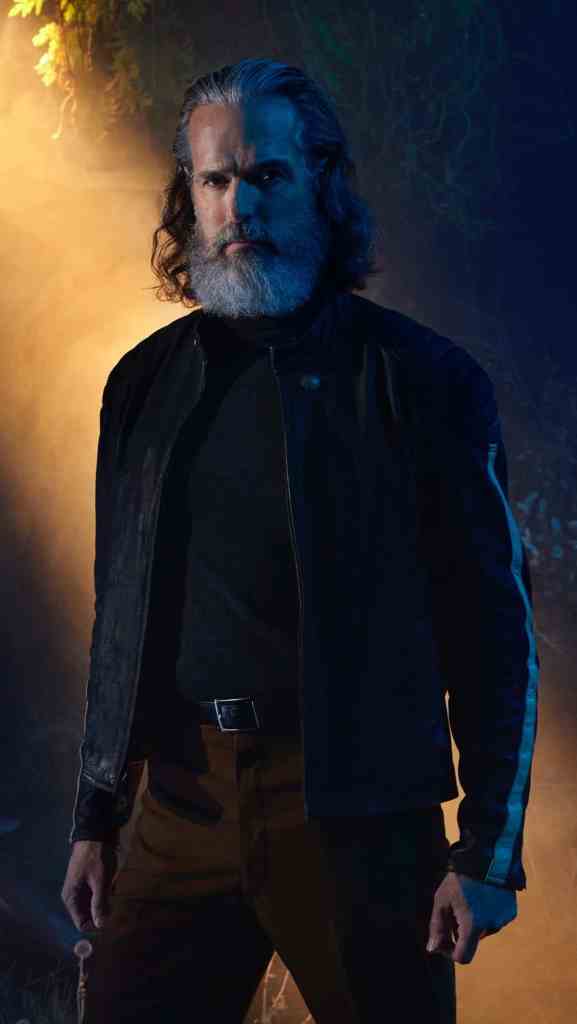 Jeffery Pierce plays Perry, another new character who is Kathleen's right-hand man within the Kansas City militia. Pierce was the actor who originally played Tommy, Joel's brother, in the video game version of The Last of Us and The Last of Us Part II.
Pierce has provided his voice and motion capture talents to a number of other video games, most notably the Call of Duty series of military game, as well as the Medal of Honor series, which credits Steven Spielberg as its creator.
On TV, he's had recurring roles in shows like Castle Rock and The Tomorrow People, as well as The Nine, and the lead role in sci-fi series, Charlie Jade.
---
Troy Baker as James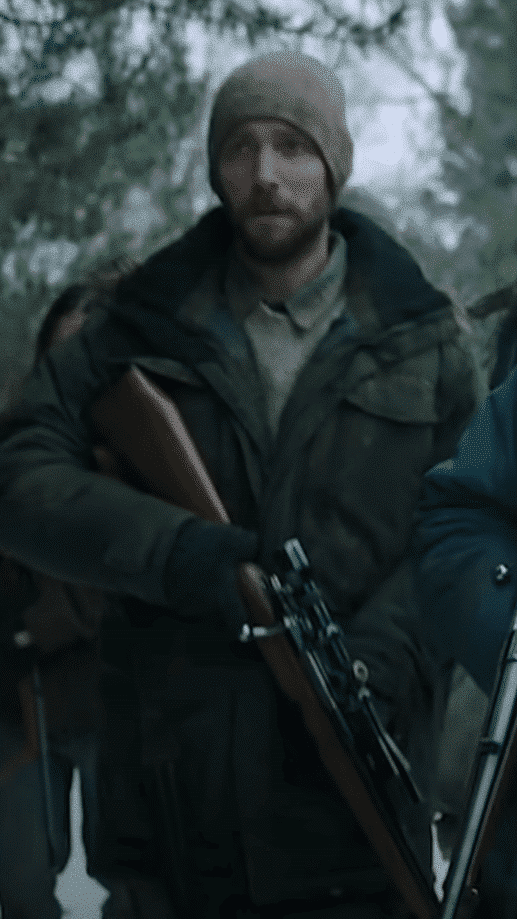 Troy Baker plays James, who is the right-hand man of David, the leader of the Silver Lake community, who Ellie has an encounter with on her journey.
Troy Baker, of course, was the original actor to portray Joel in The Last of Us video game and its sequel. In the HBO adaptation, it's entertaining to see him portray this particular character – if you know the story of Silver Lake from the games, you'll have an idea of why.
Baker is, of course, very well known in the video game industry for portraying countless characters in starring roles. Some recent examples include Higgs from Death Stranding, Batman in Telltale's Batman episodic series, Bruce Banner in The Avengers, Sam Drake in Uncharted 4, Revolver Ocelot in Metal Gear Solid V: The Phantom Pain, and Kanji in Persona 4.
He's also done a lot of voice work in animation and anime projects, including Naruto Shippuden.
---
Scott Shepherd as David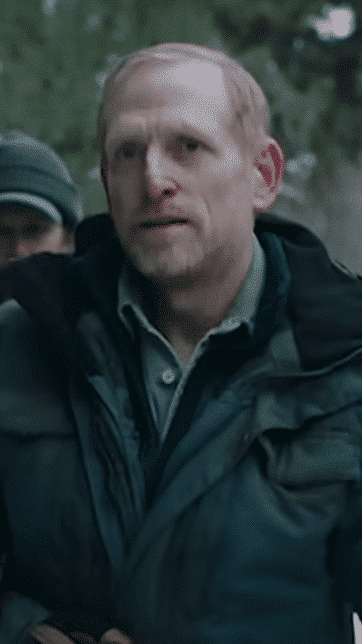 Scott Shepherd plays David, the charismatic leader of the Silver Lake community, who Ellie has several close encounters with.
You may have seen Scott Shepherd in TV shows like The Young Pope, Wormwood, True Detective, and Bluff City Law.
He's also had roles in films such as Bridge of Spies, El Camino: A Breaking Bad Movie, and also played the father of Jean Grey in Dark Phoenix.
---
Ashley Johnson as Anna Williams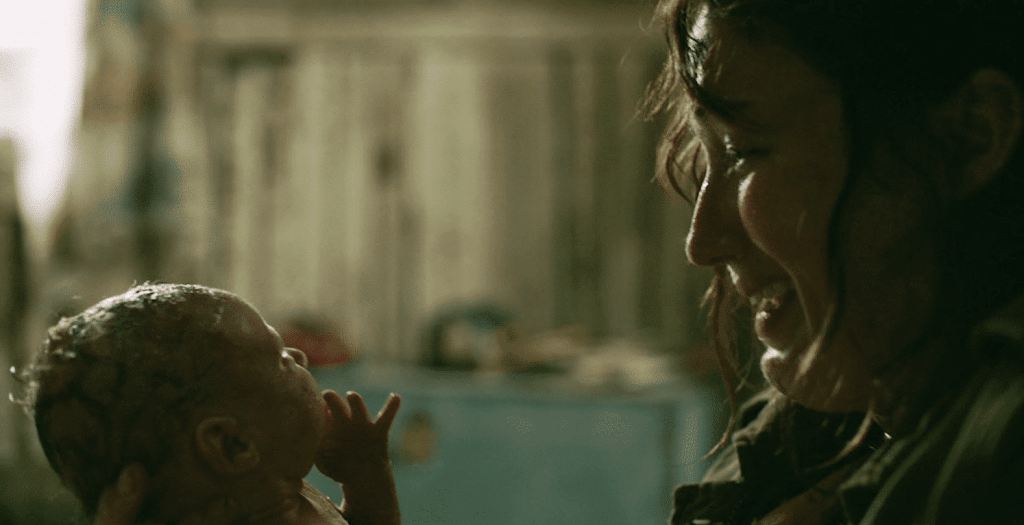 Ashley Johnson plays Anna Williams, the mother of Ellie in the HBO version of The Last of Us. The fun connection here, of course, is that Ashley Johnson portrayed Ellie in the video game version of The Last of Us.
Johnson was awarded two BAFTA awards for her performance as Ellie in The Last of Us, and The Last of Us: Left Behind, apparently the only person to ever win the award more than once.
Elsewhere, Johnson has largely worked in animation voiceover, for a number of animated series including Recess, Ben 10, and Infinity Train among many, many others.
She's also had various live action roles on television, though she's most frequently seen on Critical Role, a live-action web series that revolves around Dungeons & Dragons campaigns.
---
Elaine Miles as Florence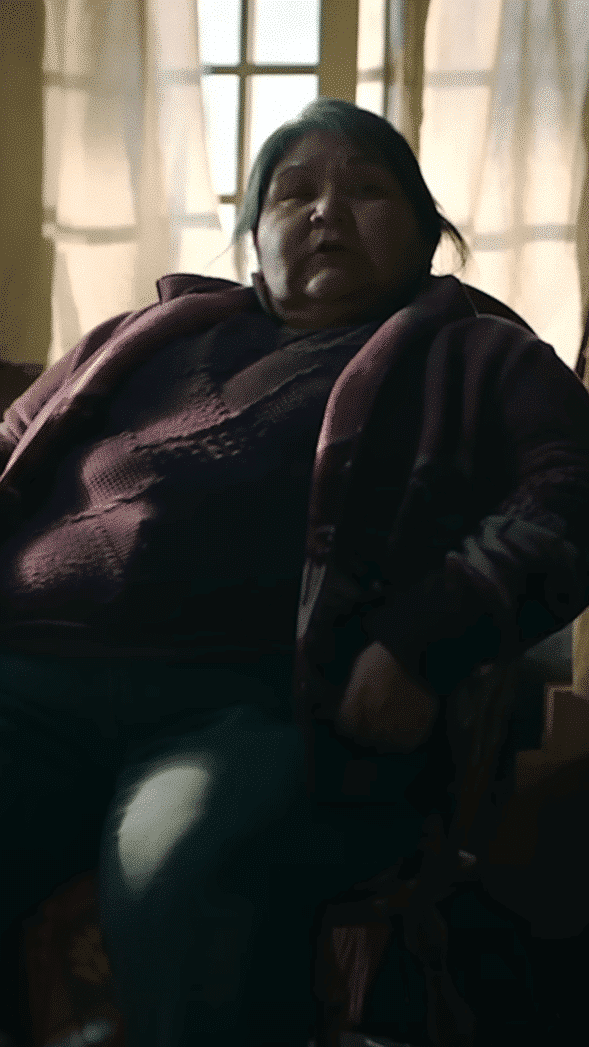 In one of the later episodes of The Last of Us, Ellie and Joel encounter a Native American couple living in the wilderness, who they try to coerce for information, with great difficulty. It's a great scene, and the couple are hilarious. And for good reason, too.
Elaine Miles plays Florence, and if you're old enough, you'll likely recognise her from her role as Marilyn Whirlwind on the long-running and popular TV series, Northern Exposure.
She hasn't been too active on screen since, aside from a few independent films, but has continued to perform in dance and stand-up comedy.
---
Graham Greene as Marlon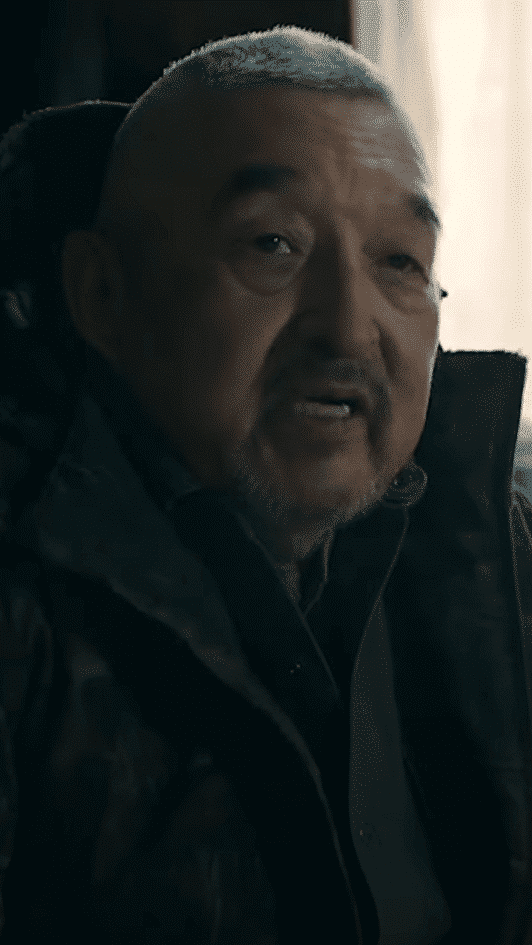 Graham Green plays the husband of Florence in The Last of Us, and he's also had quite the career.
An Indigenous Canadian, he rose to fame for his Academy Award-nominated role in Dances With Wolves, and appeared in several films such as The Green Mile, Transamerica, and Die Hard with a Vengeance.
You may have also seen him in a minor role as Whisky Jack in American Gods.
Green also voiced the character of Rains Fall in the Rockstar video game, Red Dead Redemption 2.
---
For further analysis and reading on the HBO adaptation of The Last of Us, you can check out the following articles:
Episode recaps and analysis:
Behind-the-scenes podcast recaps:
The Last of Us is now streaming on HBO Max in the US, and Binge in Australia.