In this guest feature, Ron Curry, CEO of the Interactive Games and Entertainment Association (IGEA), highlights the Australian games industry's burgeoning expertise for developing 'serious' games.
---
A broader understanding now exists in Australia that video games serve purposes beyond just entertainment. The ability for games to be a force of good, and influence social change, is becoming more prevalent, with countless studios, publishers and organisations focussing on how they can be part of this positive influence.
Serious games are designed to educate and promote behaviour and/or attitude change. Australian studio Chaos Theory Games, which specialises in creating this style of game and apps, defines them as 'transformational games' – games that 'focus on facilitating real-world change through the player's actions.' The use cases for video games span training and education, medical implementation, social and community connection and more. As our relationship with the digital world changes, video games will become frankly essential tools.
Games are a powerful entertainment medium, and provide an effective communication platform. They're not only mainstream, they're now normalised in everyday Australian culture. The Digital Australia 2022 (DA22) report commissioned by the Interactive Games and Entertainment Association (IGEA) illustrates the reach games have in Australia. 17 million Australians across 8.6 million households play video games. The average age of gamers is 35. 75% of gamers played socially and 22% of gamers communicated through games. This is a highly engaged audience, and one that openly shares ideas within its communities.
Since the release of multimedia project Dumb Ways to Die ten years ago, part of a safety campaign by Metro Trains in Victoria, the Australian games industry has gained momentum, and it has become a global leader in the 'Serious Games' space.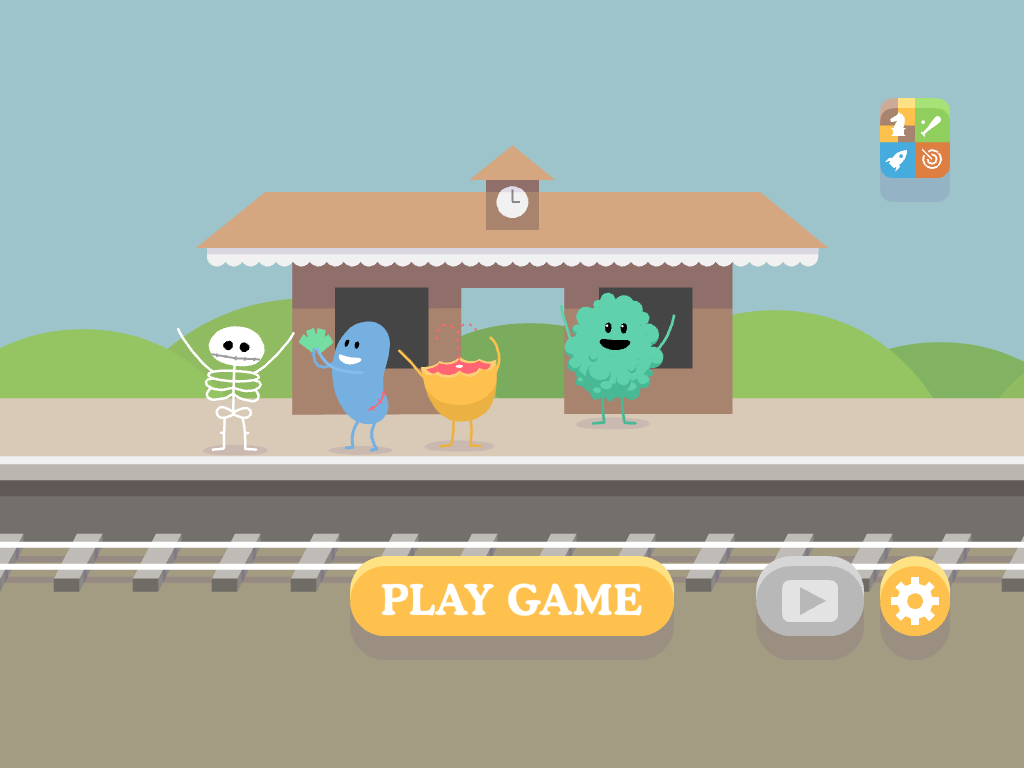 These are just a few examples of the excellent 'serious games' produced directly in Australia.
---
eSmart Media Literacy Lab
Another great example of serious games comes from Two Moos, a division of Australian digital product studio Two Bulls. It works with children's brands to redefine how technology can educate and engage kids of all ages. One of Two Moos' projects is with the Alannah & Madeline Foundation, a charitable organisation tackling the challenge of educating children in a digital world.
Working together, the two organisations built a platform where kids learn how media works. eSmart Media Literacy Lab engages Australian school teachers and students in essential media literacy education through an innovative, gamified resource that reflects the diversity of youth experience and promotes digital citizenship. Students learn how to thrive in our mediated world, while creating and engaging with content alongside their peers.
---
The Thinking Brain Game
Digital product creators 3rd Sense worked with Kids Help Line to create an online game that was fun and equipped kids with a range of strategies to help deal with anxiety. The Thinking Brain Game is about engaging your 'Thinking Brain' to solve puzzles. Set in a brain which starts off in crisis, players collect a series of 'brain hacks' which help to calm the brain. As they enjoy the game, they are also learning how to use those brain hacks for themselves. The game also drives players to explore the broader range of resources on the Kids Help Line website.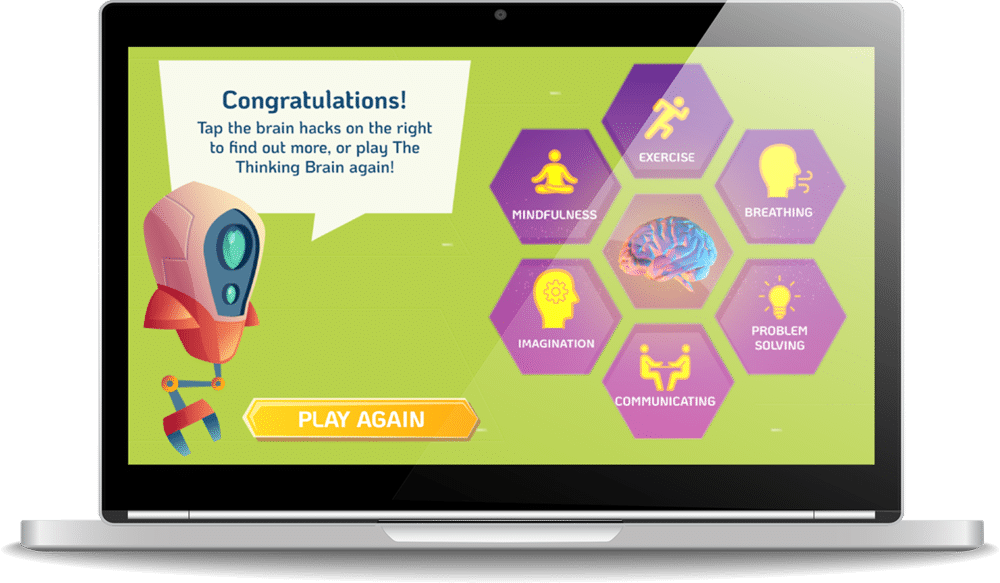 ---
Games For Change @ Melbourne International Games Week
Global organisations are also doing some incredible work in the Serious Games space, which is influencing the work being done in Australia. Through its annual festival, workshops and consulting projects, Games for Change empowers game creators and social innovators to drive real-world change using games and immersive media.
2021 marked the first Games for Change conference as part of Melbourne International Games Week (MIGW) and illustrated the growing interest and opportunity in this area. The Games for Change conference will be back at MIGW in 2022.
---
Chaos Theory Games
The Australian Game Developer Awards (AGDAs), hosted by IGEA, has featured Serious Games as a category for several years, demonstrating the number of studios and breadth of talent in the local space. Chaos Theory Games won this category in both 2019 and 2021 and recently released a new product for the education sector.
The Australian learning games company playEd launched its new platform in January 2022 which enables teachers to create fun learning games customised for their classrooms. The digital platform built by Chaos Theory Games, taps into the power of digital play to help K-3 students build confidence, engage in both collaborative and competitive problem solving, and develop a lifelong love of learning.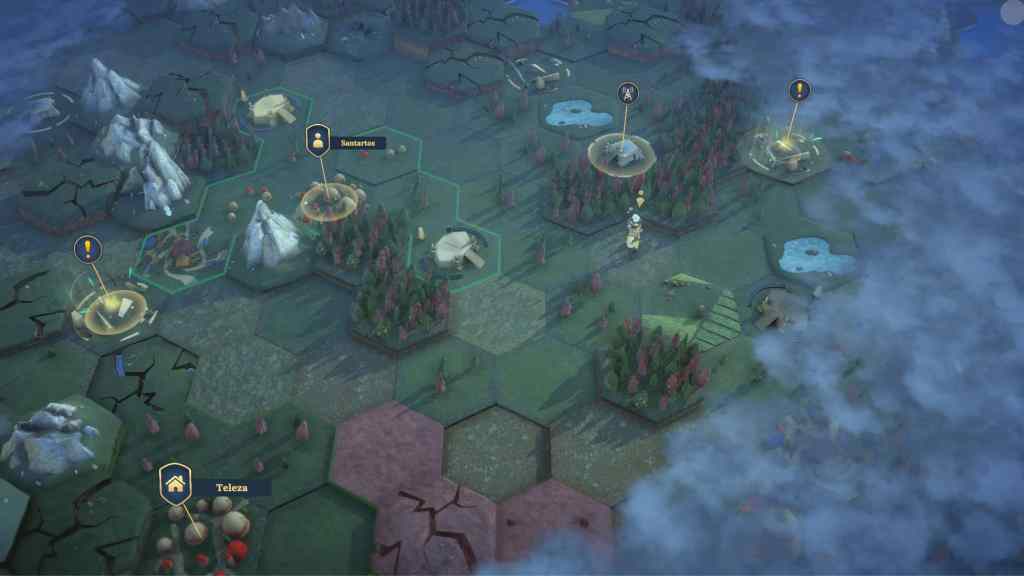 ---
TRIOS
Initially developed as a purely educational game for school students, TRIOS, by Australian studio Samurai Punk, was a finalist in two categories in the 2021 AGDAs and was a finalist in the Victorian Premier's Design Awards. It aimed to create genuine interest in maths, particularly as we educate the STEM generation. The game evolved into one that could be used by all ages whilst still achieving its original goal.
---
Streets of My Town
Streets of My Town is a serious games platform which allows not-for-profit organisations to create a role-playing adventure game customised to their specific audiences. For example, the Centre for Multicultural Youth built a game with the South Sudanese community living in Melbourne, raising awareness about COVID restrictions, crime and mental health issues.
The narratives are co-designed giving a voice to diverse communities to tell their stories in an authentic and interactive way. The collaboration between community, social workers and game developers creates a game that unpacks topics which are difficult to talk about. Streets of My Town promotes the programs and services provided by local organisations and connects vulnerable people to the relevant support services. This early intervention is a fun and accessible way to help reduce the stigma associated with seeking help and aids in building resilience.
---
These examples show just a few applications for Serious Games that have been developed over the last decade. Organisations are recognising the power of games and are looking to harness it to help build knowledge, communicate with stakeholders, influence behaviour and create change.
The demand for Serious Games is growing, driving innovation and creating more opportunities for existing and new studios.
Serious Games are an important tool for education, social change and influence. They have the ability to create positive outcomes for everyone. Continuing education about the possible purposes and positive knock-on effect of games beyond entertainment is important, and serious games prove exactly why. Further interest and investment in Australian games studios will encourage this area to continue to grow and thrive, creating broader opportunities and excitement across the board.
---
Ron Curry is the CEO of the Interactive Games and Entertainment Association.