A month after reaffirming their continued commitment to the virtual reality medium, Sony today revealed the new controllers that will be used to interface with the forthcoming upgrade to its PlayStation VR (PSVR) device, designed to operate on their recently released (albeit short-supplied) console, the PlayStation 5. In a PlayStation Blog entry, senior vice president Hideaki Nishino stated that the controller 'speaks to our mission of achieving a much deeper sense of presence and stronger feeling of immersion in VR experiences.'
The new PlayStation VR controller notably adopts an emphasis on finger detection for the thumb, index, and middle fingers on each hand, allowing for gesture recognition. This brings Sony's hardware in line with the contemporary methods of VR user interfacing, as employed by the other major players in the sector (Oculus, HTC, and Valve). The controller also features more traditional methods of input, including physical analog sticks and action buttons.
In addition, the new PSVR controllers adopt the new haptic feedback and adaptive trigger technology found in its DualSense controller for the PlayStation 5, which allows for more nuanced levels of vibration, as well as allowing for a variable degree of physical resistance for the controller's triggers.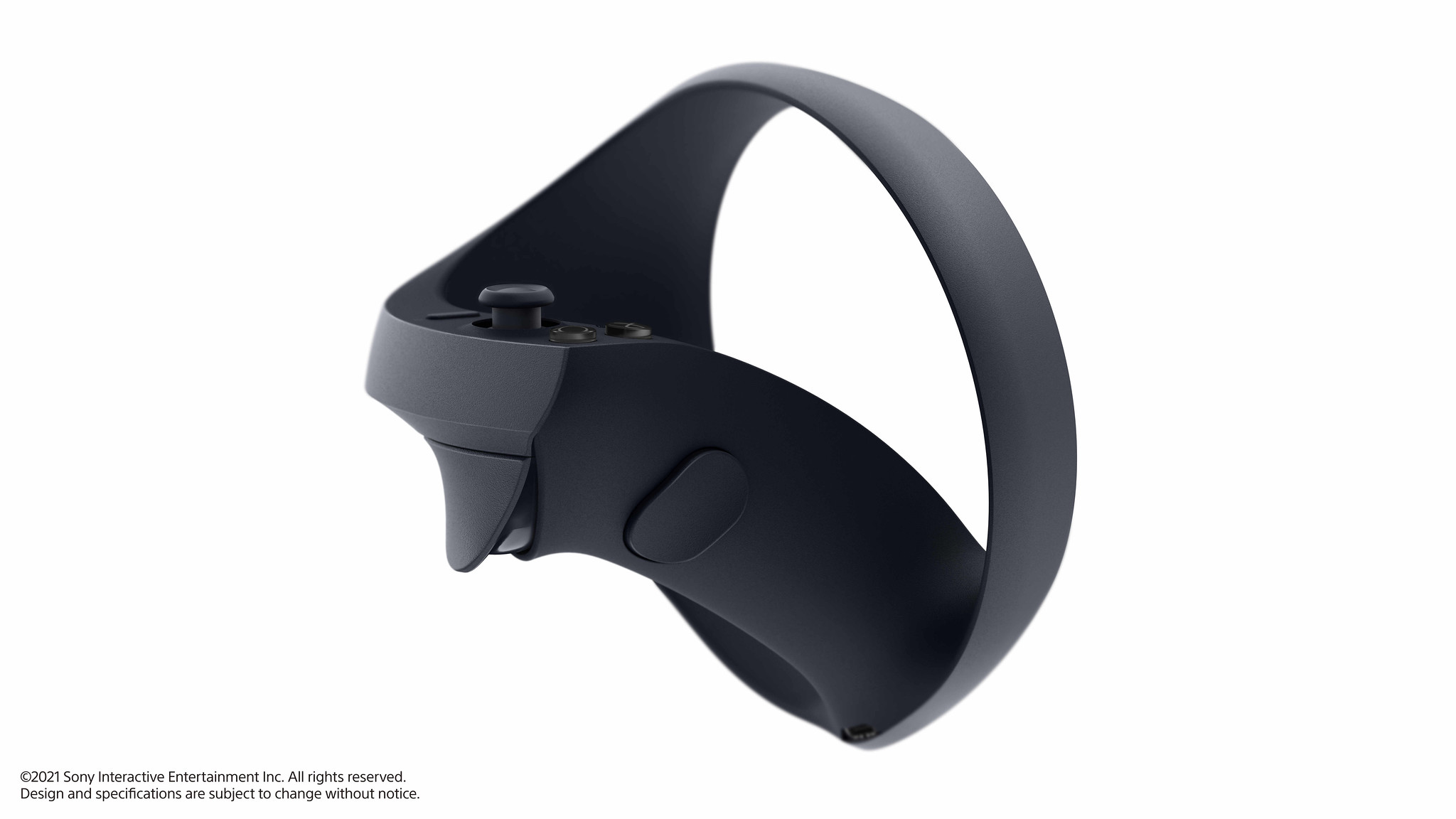 The new PlayStation VR controllers will also feature improved haptic feedback and adaptive triggers found in the DualSense controller. Image: Sony Interactive Entertainment Inc
The first and current version of PSVR for the PlayStation 4 allows the system's DualShock 4 controller to be used as an input, as well as the 10-year-old PlayStation Move controllers for the PlayStation 3. Needless to say, the updated controllers announced today is a significant upgrade. 
Read: Sony to shut PlayStation Store for PS3, PSP, and Vita
Since its resurgence in 2016, VR's adoption as a platform for videogames has mostly remained within the realm of enthusiasts due to the high cost of headsets, the powerful computer hardware needed to drive them, as well as demanding space and setup requirements.
PlayStation VR seems to have enjoyed the widest consumer adoption of any VR headset, achieving 5 million units sold in mid-2020. Its reliance on the more affordable and ubiquitous PlayStation 4 console means that it enjoys a level of accessibility that other headsets have traditionally not had.
The Facebook-owned Oculus released a completely standalone and wireless device in the Oculus Quest in 2018 which proved popular, and iterated with the Oculus Quest 2 in 2020, but the company has come under scrutiny for requiring Facebook account details in order to use the device.
A few Australian developers have enjoyed success developing VR titles, including the narrative thriller Awake from Sydney-based Start VR, and stealth-action game Espire 1 from Melbourne's Digital Lode. The Melbourne-born VR entertainment venue Zero Latency also continues to expand internationally with their physical VR game experiences, as well as a recently-announced partnership with French publishing giant Ubisoft to translate their franchises into new VR experiences.