During the latest Behind the Sims showcase, EA and Maxis confirmed The Sims 5, currently in development under the 'Project Rene' moniker, will be a free-to-play game available for everyone to download. In addition, it will co-exist with The Sims 4, with both games receiving updates and support.
In announcing the game as free-to-play, EA and Maxis reassured players there will be no subscriptions for the game, and no "energy mechanics" – as in, players will be able to play freely without being hounded for money, as in many free games on mobile and other platforms.
"We want it to be easy for you to invite or join with a friend," Lynsday Pearson, VP of Franchise Creative at The Sims said during the showcase. "That means extending an open invitation for everyone to play."
Pearson also hinted that The Sims 5 was being developed in a different way from past games, and could have an early access period before a full launch.
"Project Rene and other Sims games, including The Sims 4, will co-exist for the foreseeable future," Pearson said, to wrap up her reveals. "It means Project Rene is not setting out to replace your current, awesome Sims experiences. And because we want everyone to join The Sims party when it's ready, Project Rene will be free to download."
Read: Every new and returning feature we want in The Sims 5
The Sims 4: Home Chef Hustle revealed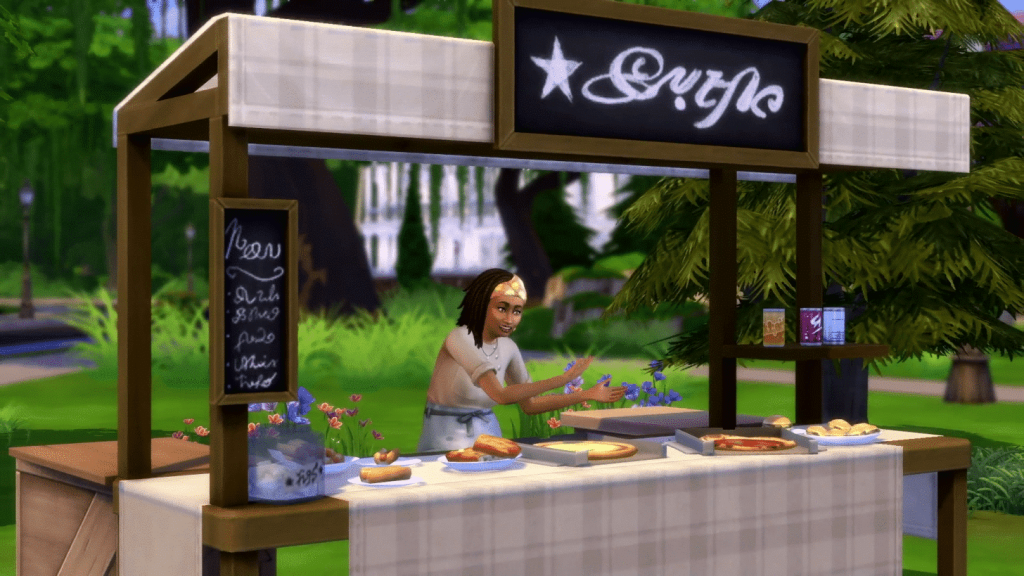 Also featured in the latest Behind the Sims showcase was a new Stuff Pack for The Sims 4: Home Chef Hustle. This pack will focus on food, and will include new kitchenware, small appliances, new ways of cooking, and a whole bunch of fresh recipes for foodies.
One of the new appliances shown off in the presentation was the new Waffle Maker, which comes with an array of its own recipes – including Chicken and Waffles. There's also new food-themed clothing items included in the pack, alongside an array of improvements to UI, which are also set to arrive in the base game. More details about this Stuff Pack are arriving on 14 September 2023.
A trailer aired during the showcase also teased a new 'neighbourly' game expansion arriving in future – but further details were kept under wraps. Another teaser later in the showcase revealed real-life Sims merchandise is arriving shortly.
---
Stay tuned for more details about The Sims 5, and the future of The Sims 4.