Steelrising, an upcoming Victorian era action-adventure game for next gen consoles, has largely flown under the release radar due to the domination of large, AAA-scale projects in 2022. But this title from developer Spiders should certainly not be overlooked, as a new glimpse courtesy of PlayStation proves. Whether you're keen on the game's alternative 18th century history, or on exploring a challenging, 'soulslike' open world, Steelrising deserves your attention.
The action of this title is centred on an alternative history where King Louis XVI, the Clockwork King rules a world where machines have evolved to take over all aspects of society. You play as Aegis, a special ballerina-type automaton who uses lithe dance moves and her mechanical body to traverse France during the great revolution, and thwart the reign of Louis.
According to Aegis' recently released bio, she was previously a court dancer, and is currently a fighter for the Queen and the 'last hope of the revolution' – a fighter with a unique and very delicate skillset whose infiltration and assassination skills will certainly come in handy against the game's many mechanic beasts.
Early looks at the game show off a solid mix of Dark Souls, Devil May Cry, and Assassin's Creed Syndicate, with a dark Victorian aesthetic that makes each locale appropriately gloomy, dank and intriguing.
Read: What Elden Ring is like for a first time Souls player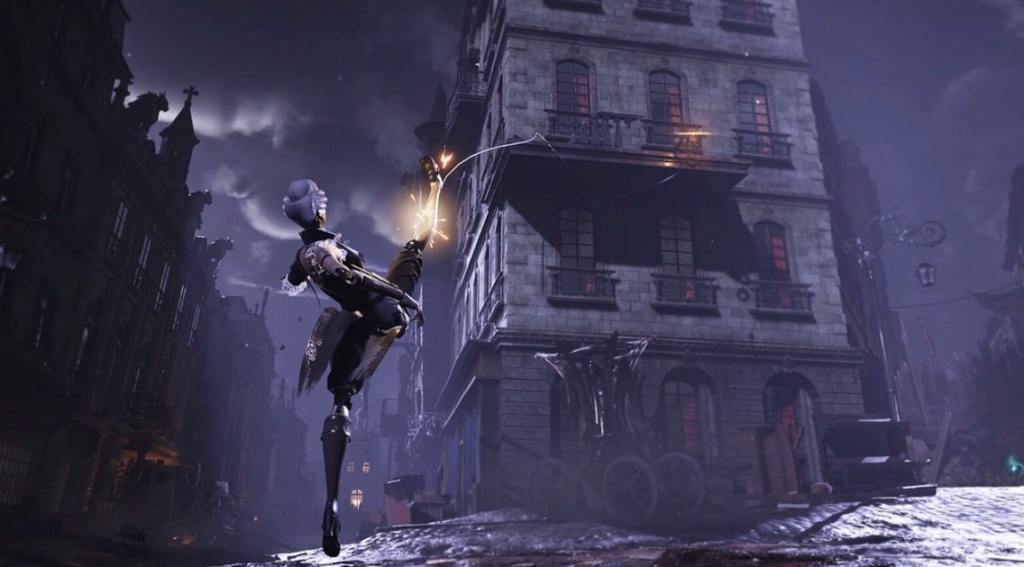 Aegis looks to be a nifty protagonist in more ways than one. New looks at the action and combat of the game have revealed she's able to grapple from ledge to ledge via a foot hook – and that she'll have a range of deadly melee and ranged weapons available to take down Louis' armies.
One of these weapons is an Armoured Fan Blade, which extends deadly spikes from Aegis' arms. On top of looking rather pretty, these blades will serve a deadly purpose in your adventure.
'We … wanted to infuse the character with grace for gameplay reasons: we wanted to incorporate fast-paced, aerial gameplay elements, and verticality,' Jehanne Roussea, CEO of Spiders explained in a blog post. 'It was clear to us that Aegis had to be an agile and elegant character.'
'By association, we thought about music boxes and their little mechanical ballerinas. As well as fitting the story of the character – who was originally an automaton dancer – we found this reference interesting as it added a sense of apparent vulnerability and graceful delicacy in keeping with our vision of the character, creating a contrast that was all the more striking when she sprang her weapons from her body, the petite ballerina becoming a graceful machine of death.'
Her grace and size will allow Aegis to take on large, hulking enemies in the same way you might face off with enemies in a soulslike. Battles will require finesse, and using all of Aegis' movements, as well as her array of deadly weapons – in fights that resemble deadly, fascinating dances.
Between the game's unique weapons and Aegis' fluid combat and traversal, there looks to be plenty of glamour and flashy style in this adventure. It's flown under the radar so far, but it likely won't stay hidden for long. Keep an eye on Steelrising as we head towards the later half of 2022.
Steelrising is set to launch for PlayStation 5, Xbox Series X/S and PC on 8 September 2022.