If you grew up in the early 2000s, there's a strong chance that classic MMORPG RuneScape was one of the first games you played online – whether alone, or with friends. It's hard to overstate how important the game was in its era, and while its popularity has waned since those blockbuster early days, it still maintains a dedicated fanbase across multiple servers and game versions. Now, fans will be getting a brand new way to play the game as RuneScape comes to tabletop gaming.
An announcement from game publisher Steamforged Games has confirmed two RuneScape tabletop games are on the way in 2022. One is described as a 'quest-based' board game with a focus on narrative adventure, while the other is a 'tabletop roleplaying game' set in the world of Gielinor and packed with 'unique' quests to go on.
Both will seek to replicate the classic RuneScape experience, and feature all those juicy potions, weapons and castles you've come to love over the last two decades. You may not be able to 'money for gf' your friends but regardless, the new adaptations sound like great fun.
The board game will go live on Kickstarter in 2022, while the TTRPG will be manufactured and delivered straight to tabletop gaming stores. Neither project is currently dated, but we can expect to hear more in the coming months.
Read: The best solo board games for single players
According to a press release, the games will 'draw on adventures, characters, and locations from across RuneScape's rich 21-year long history' and put their own unique spins on the game's lore.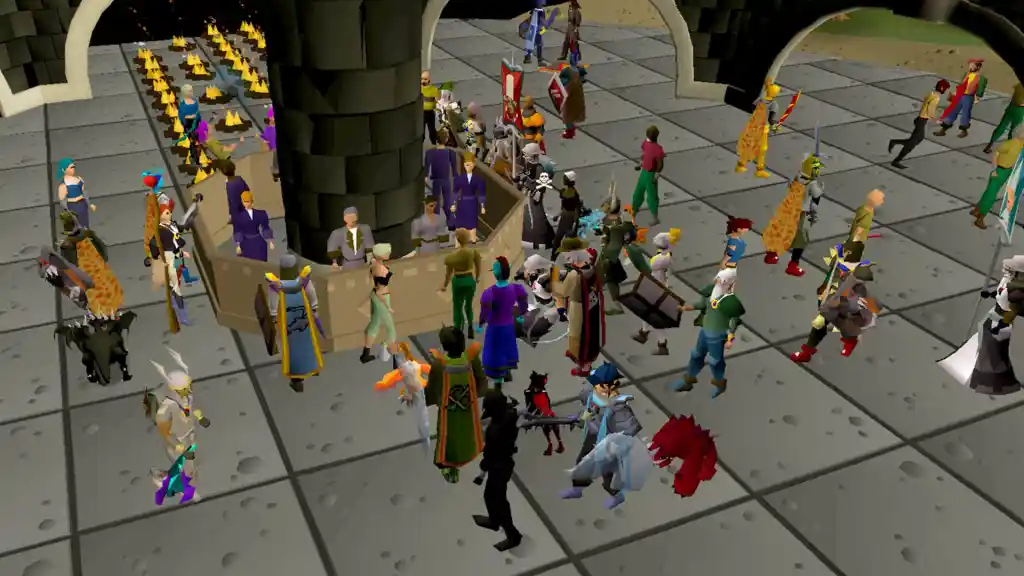 The board game will be a 1-5 player adventure, where everyone can craft equipment, upskill characters, explore the world, take on side quests, and even indulge in a spot of cooking.
Meanhwhile, the TTRPG will allow players to build their own unique characters and explore Gielinor at the whims of a 'dungeon master' storyteller. According to Steamforged Games, this tale will be 'fully compatible with the fifth edition ruleset of the world's favourite tabletop roleplaying game' so it'll fit seamlessly into Dungeons & Dragons-style gameplay.
'Steamforged are honoured to be partnering with Jagex and together use our wealth of experience in adapting video games to bring one of the most popular online role-player games to tabletop,' Mat Hart, Creative Director and CCO of Steamforged said of the partnership. 'Ready your rune armour, put on your party hat, and get ready to roll!'
For everyone who played the game in its early days, these tabletop adaptations should be full of nostalgia, good times, and great adventures. You can expect to hear more about both titles in 2022 – and there's even a newsletter you can follow if you're hanging out for that Kickstarter.
In the meantime, those looking for a heady nostalgia hit can still experience the wonders of classic RuneScape via the game's 'Old School' server. Even 20 years on, the game is going strong.