Desta: The Memories Between debuted at Summer Game Fest: Day of the Devs with a fresh trailer that showed off a dreamy, surrealist adventure that appears to incorporate the combat of XCOM with lovely themes of friendship, and a gorgeous pastel colour palette. This game arrives courtesy of ustwo games, known for deeply moving stories like Alba: A Wildlife Adventure and the award-winning Monument Valley.
In Desta, you'll be reliving idyllic young adult memories as your character comes to terms with growing up, and the need to work on relationships as the pace of life picks up and friendships are left behind. The catch here is that you're essentially using the XCOM cover-and-fire system to 'throw' the perfect words to your friends to help you mend your struggles.
It's the most aggressive form of love we've seen in a game yet – but with the colourful glee of Mario + Rabbids (which also adopted the XCOM formula) and gorgeous worlds to explore, it looks set to be a wildly memorable and meaningful game.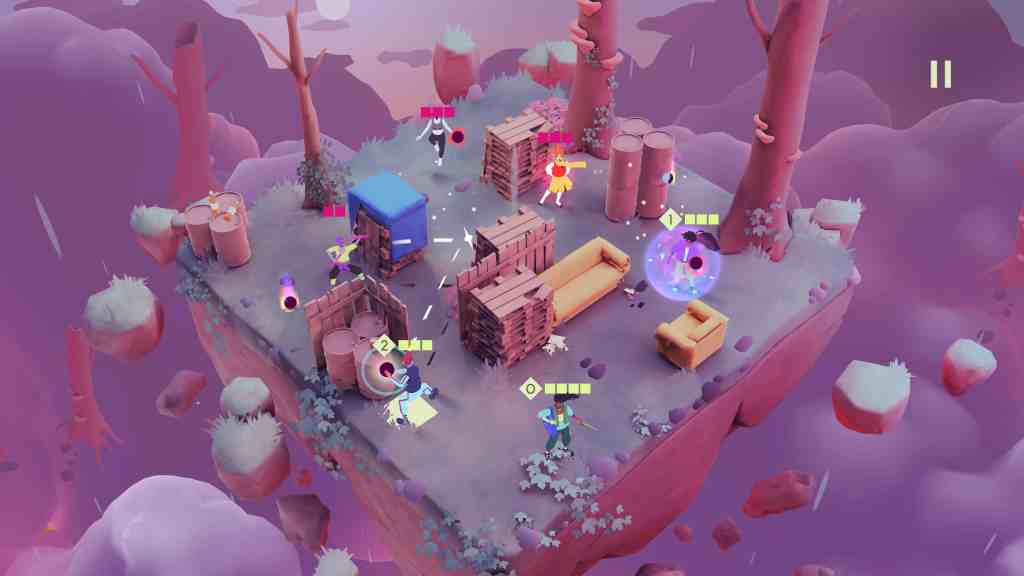 Read: The biggest video games still releasing in 2022
A fully-voiced cast will bring the story to life, and help players navigate the ins-and-outs of adult relationships. Given ustwo games has developed a reputation for moving stories, expect this one to hit right where it hurts – particularly if you're a young adult recently coming to terms with a breakup, or a move away from past friendship groups.
In addition to turn-based combat, it appears Desta: The Memories Between will also contain elements of rougelikes, with Hades, Into the Breach and Inception named as core inspirations for the game's narrative loop. Replayability and approachability are also focuses for the game's development team, indicating Desta will ease players into its wild tale of cyclical word combat and relationship building.
Desta: The Memories Between does not currently have a launch date – but stay tuned for more news in future.
---
Be sure to check out all of our Summer Game Fest coverage to catch up on the game announcements you might've missed out on.
You can also view our wrap-ups for all the news from the Summer Game Fest kickoff showcase, the Devolver Digital showcase, the Xbox and Bethesda showcase, the 2022 PC Gaming Show, and the Capcom Showcase.