World of Warcraft developer Blizzard has been in the spotlight for a number of months due to serious, ongoing challenges, like its reported toxic workplace culture, and gender discrimination issues. Now, Blizzard has announced it intends to create a new, original survival game for PC and consoles, and that it's looking to hire development staff.
The news comes via the Blizzard blog.
'Blizzard is embarking on our next quest,' the announcement reads. 'We are going on a journey to a whole new universe, home to a brand-new survival game for PC and console. A place full of heroes we have yet to meet, stories yet to be told, and adventures yet to be lived. A vast realm of possibility, waiting to be explored.'
A piece of concept art for the unnamed Blizzard survival game depicts contemporary characters descending from a modern city and finding a fantastical world. A floating castle can be seen, indicating a pure high fantasy inspiration.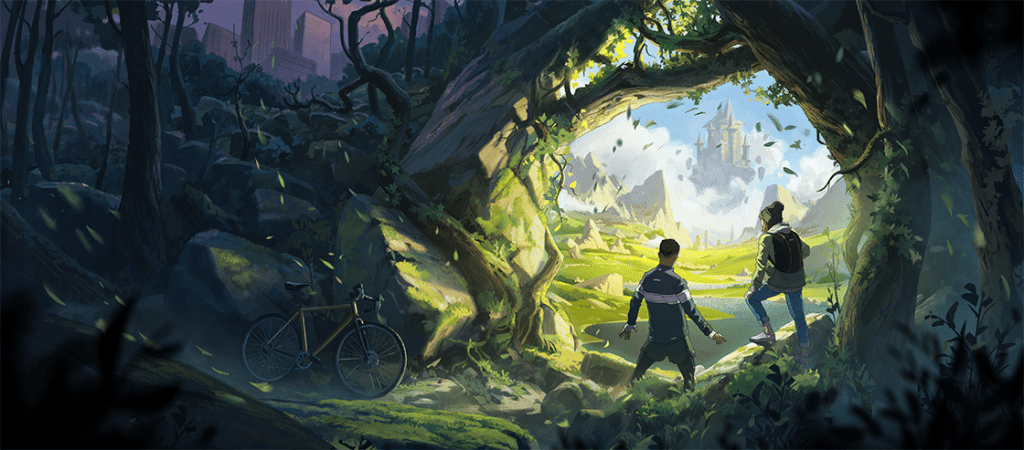 The primary purpose for the post isn't the announcement of the game itself, however, which appears to be in a very early stage of development. Instead, the post is largely a callout for game development talent to help Blizzard on the project.
'Do you like survival games? Do you want to join a collaborative team of experienced developers at the early stage of a new project in a new world…and help write the next chapter in Blizzard's story?'
A number of roles are listed, featuring a variety of Art, Design, and Engineering roles in both Lead, Senior, and Associate capacities.
Blizzard has been suffering from a high rate of staff turnover in the last year, in the leadup to, and as a result of, the ongoing legal investigations into its workplace culture.
Read: Activision Blizzard lawsuits: Everything that has happened so far
A number of senior staff members and studio leadership either stepped down, were dismissed, or voluntarily resigned due to factors around the lawsuit.
This includes key developers on in-development projects like Diablo IV and Overwatch 2, which were subsequently delayed, and named as a factor in the declining stock prices of parent company Activision Blizzard by CEO Robert Kotick.
Given all these factors, it's little wonder that Blizzard is going to such lengths to recruit for the project.
If the unnamed Blizzard survival game comes to fruition, it will be the company's first original project to see the light of day since multiplayer shooter Overwatch, which was released in 2016.
Microsoft recently announced its intention to acquire Activision Blizzard, in a deal worth US $67.8 billion (AU $95.4 billion). It's unlikely this sale will impact planned development on this title.