Competitive board games can inspire unique emotions. Pain and frustration when the tide turns, but equally, a joyous sense of elation at a well-earned victory. While you need a good playing group to unlock their potential – friends that aren't obnoxiously competitive or combative, and who won't flip the table – the fun of a good competitive board game is generally for everyone, of all ages.
The best of these tabletop experiences have a good balance between heightened competition and overall fun, with victory allowing celebration without off-siding anyone at the table. You want the game to be enjoyed even without victory – but for victory to feel sweet all the same.
To that end, here are a few of our choice picks for the best competitive board games around.
---
Competitive Board Games – Our Top Picks
---
Unmatched: Cobble & Fog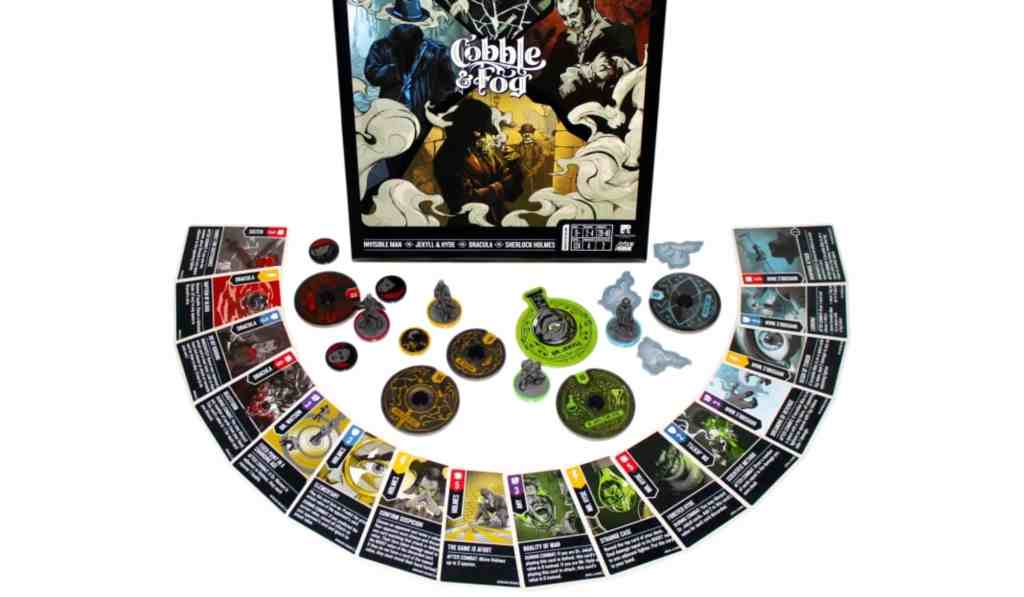 Players: 2-4
Any version of Unmatched would fit in this board game list, but we're going with the Cobble & Fog variant for its immaculate theming and cool character choices. This board game franchise is centred on wild competitions between famous characters of pop culture – in this case, Dracula, Jekyll & Hyde (as one fighter), The Invisible Man, and Sherlock Holmes. Each player embodies one of these characters, and then must deploy them in battles to the death, exploiting their unique abilities to survive.
Each round of Unmatched is by nature incredibly competitive, as you're basically putting your chosen hero against other players in asymmetric turn-based battles. Cards control abilities, and every player has a unique strategy they can deploy to ensure their hero survives. And the best part? Every Unmatched set is compatible with every other set – so if you want to do Buffy Summers versus Dracula, you can. Marvel also recently dove into the world of Unmatched, so if Dracula versus Ghost Rider or Ms. Marvel is more your thing, you can also stage those battle.
---
Betrayal at House on the Hill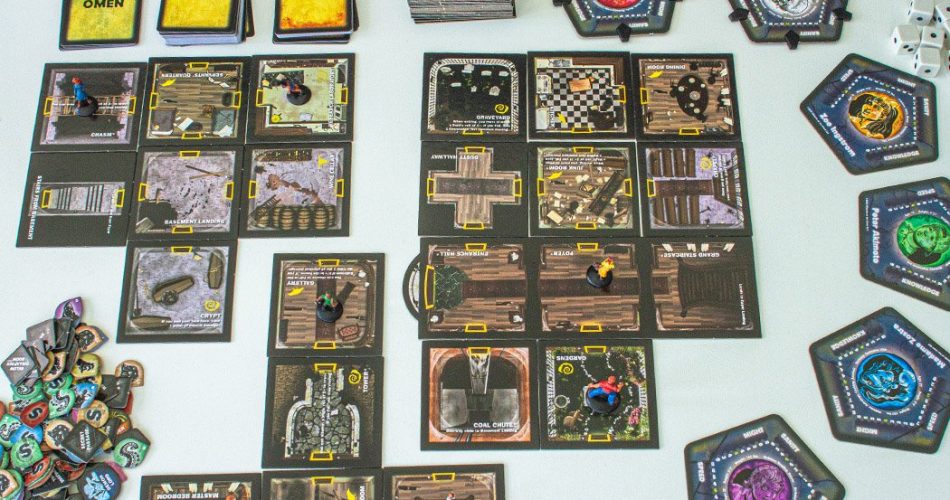 Players: 3-6
Betrayal at House on the Hill should be in any good board game collection – but it should certainly be a regular fixture if you're looking for a competitive experience. This game technically starts off as a cooperative title, as you and your friends will enter a haunted mansion together. But at some point in the game, you trigger a unique event known as a 'Haunt' which transforms the game into a 'one versus all' battle against the forces of evil.
The twist here is that the competition winds up being a group of players against a single, all-powerful player, with a unique power dynamic, and a story that changes with every playthrough. There are 50 Haunts in the base version of Betrayal, with each hauling you along a fresh plot, with new villains, and new abilities at every turn. While the player who becomes 'evil' has a complex road to victory, the high tension makes the entire adventure a breathtaking and deeply rewarding experience.
---
Azul: Summer Pavilion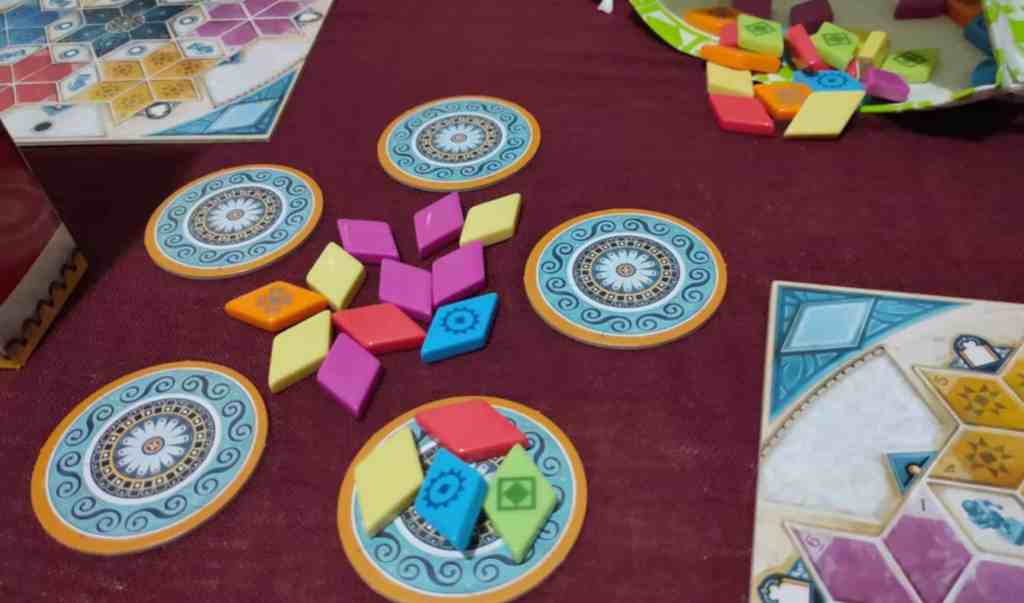 Players: 2-4
Azul: Summer Pavilion, a colourful Azul spin-off, is all about creating a mosaic window by carefully selecting tiles from a pool of options to maximise the coloured patterns you can create. While every player is working on their own unique mosaics, the competition comes from stealing the right colours from the pool (which may block another player's potential victory) and maximising your moves to build out your own mosaic fastest.
This board game variant is great to pull out for a competitive board games night as it ticks multiple boxes. It's easy to learn and to teach, it's colourful and eye-catching, and gameplay is fast-paced, even if sessions occasionally stretch longer than expected. It's also very replayable, with a high degree of strategy so you can take it out and put it away, and still enjoy it every time.
---
Dixit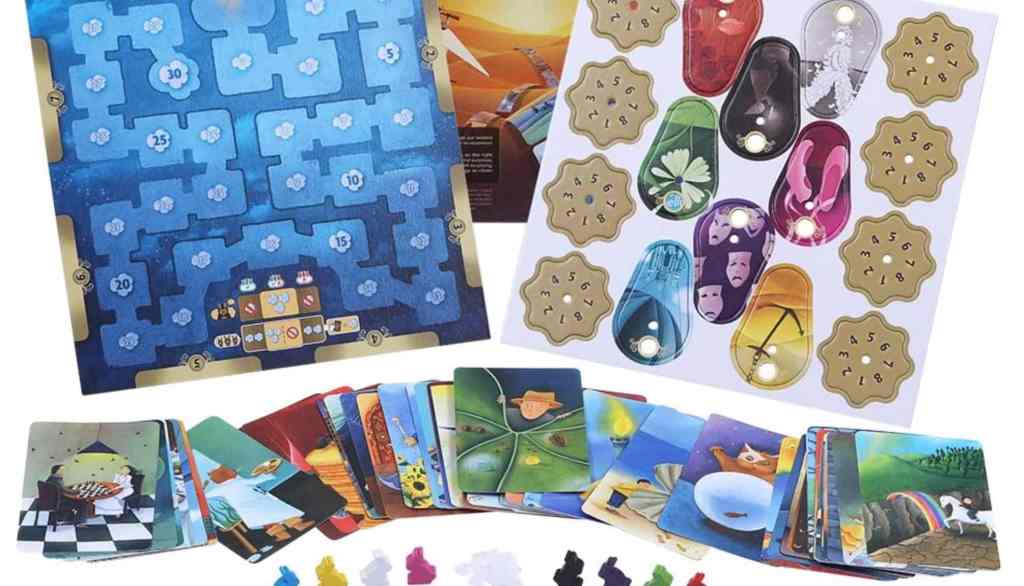 Players: 3-8
Dixit is a more subjective game than others on this list, only because victory is not set by firm rules – but rather, player interpretation. In this game, which must be played with a minimum of three competitors, every round is about interpreting symbology. Each turns involves one player becoming a "storyteller" based on an image in their hands on cards. They share a sentence with other players, and this must then be interpreted by players, who supply their own card that aligns with the story. At the end of the round, all players mix their cards, and vote on which card they think belongs to the storyteller, based on their description. Players then earn points based on this description, advancing along a score tracker until someone wins.
It's a great game to play competitively because everyone has a chance at victory. It's essentially dream interpretation with very loose bounds, relying on player creativity and reasoning, and a smidgen of luck – with a level playing field for everyone.
---
Flamecraft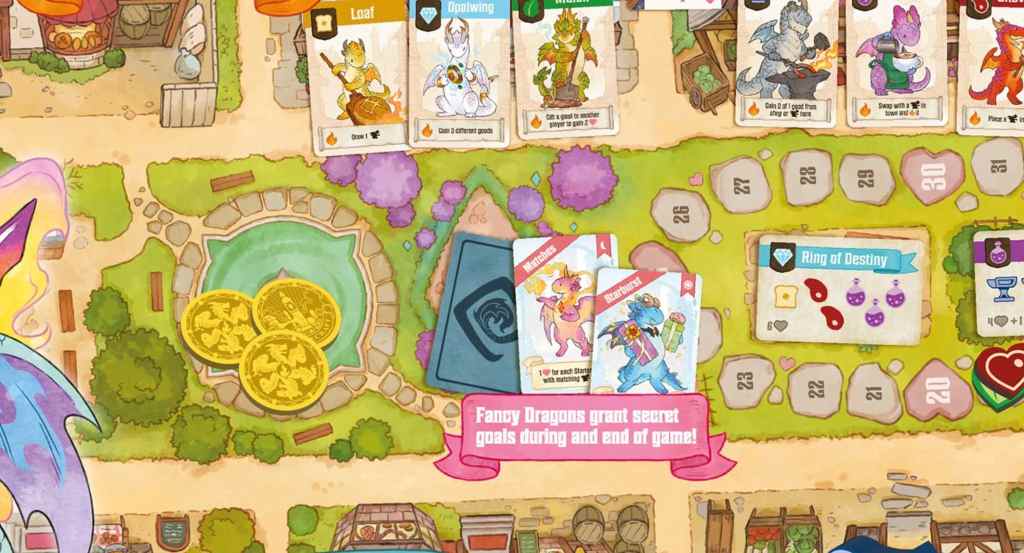 Players: 1-5
Flamecraft is a delightful competitive board game where each player is given the role of 'Flamekeeper' and tasked with chatting to dragons, to place them in their perfect shop locale. As a go-between, you will entice these dragons to produce goods, and ensure your shops and dragons produce the best items – and therefore that you're recognised for your unique artisan skills.
Beyond having an extremely cool premise, Flamecraft is just absolutely lovely. Its pastel artwork is extremely cute, its theming is impeccable, and its gameplay invites wholesome experimentation. You can play this game far more casually, but in competitive mode, you're basically throwing around cool enchantments, and speed-friending tiny dragons, all while earning a cosy, wonderful victory.
---
SpellBook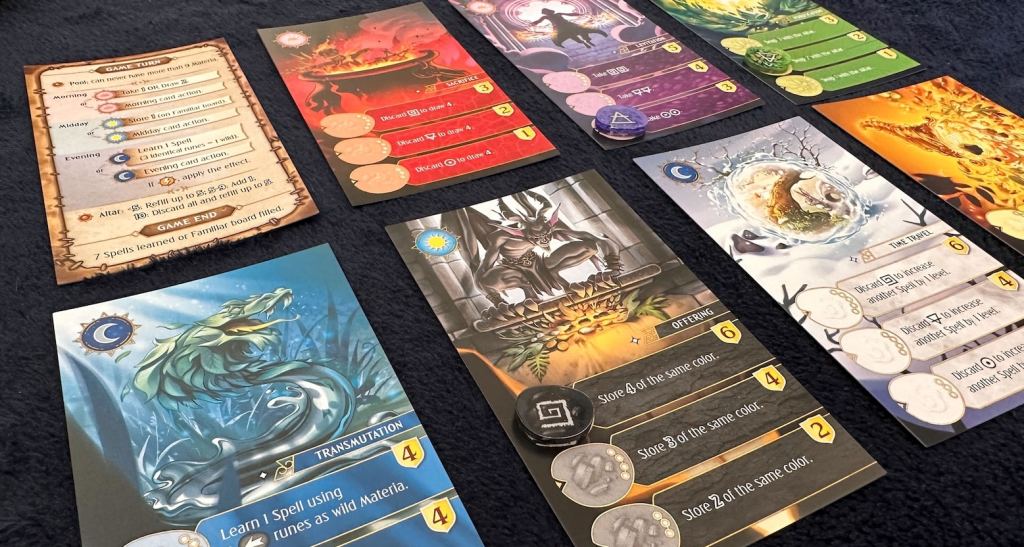 Players: 1-4
SpellBook is a magic-infused collection game where you must gather magic tokens to feed a pet Familiar and learn magical spells, all in a rush to become the greatest wizard of your tabletop group. There is a solo mode, but the better part of SpellBook is its competitive mode, which tasks you with gathering tokens at a rapid pace in an attempt to outclass and out-cast your rivals. With support from great artwork, and a mix of cards that keeps rounds fresh, it's a great option to bring out during tabletop night.
It's also really easy to learn SpellBook, so you can basically introduce it to anyone, and start their competitive board game journey easily. Once they're familiar with gameplay, you can start deploying more tactical strategy, forcing harder decisions – like whether to wait to grab high-powered spells, or grabbing easy spells faster, but risk earning the least points at the table. There are plenty of options to pursue, making the competition very intriguing.
---
Magic: The Gathering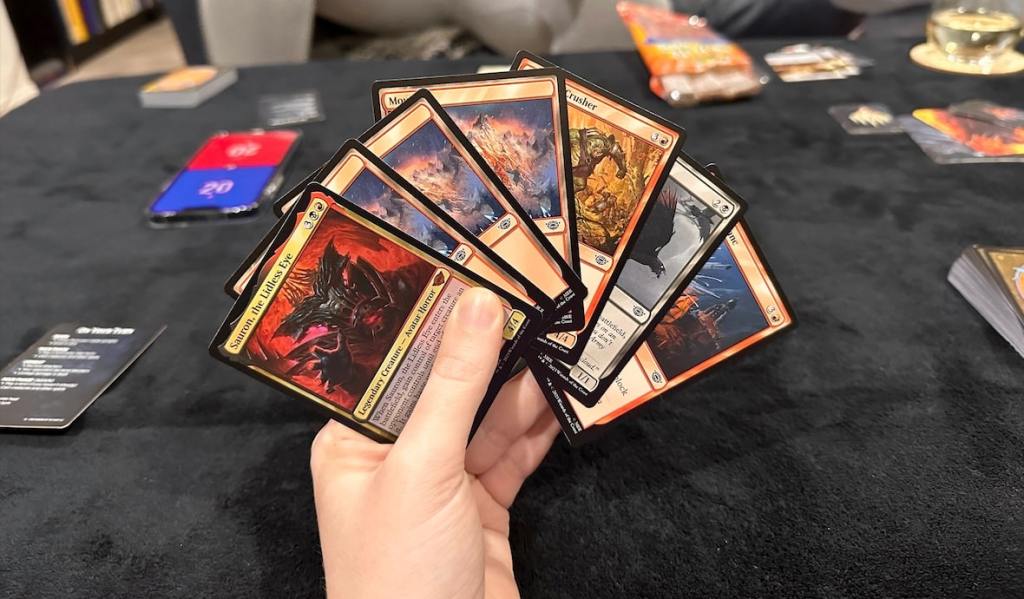 Players: 2+
Magic: The Gathering is technically a card game – we know. But given there's such a fine line between board games and card games, and that you can technically turn this into a board game with the right playing mat and accessories (dice, counters, damage trackers etc.) we're going to count it in our list of favourite competitive board games. The reason for this is that Magic: The Gathering almost immediately sparks high-stakes competition once you jump in, regardless of your experience level.
There is a high barrier to entry, in that Magic: The Gathering cards are complex and carry various entrenched rules, and you really need an experienced friend to find your own entrance to the game – but once you wrap your head around the long-running card series, it's an absolute blast. When you're facing off against experienced friends, even a minor attack slipping through their monster defences feels like a well-earned victory. MTG, while seemingly inaccessible at first, is wonderful once you're absorbed into its ecosystem.
---
Funfair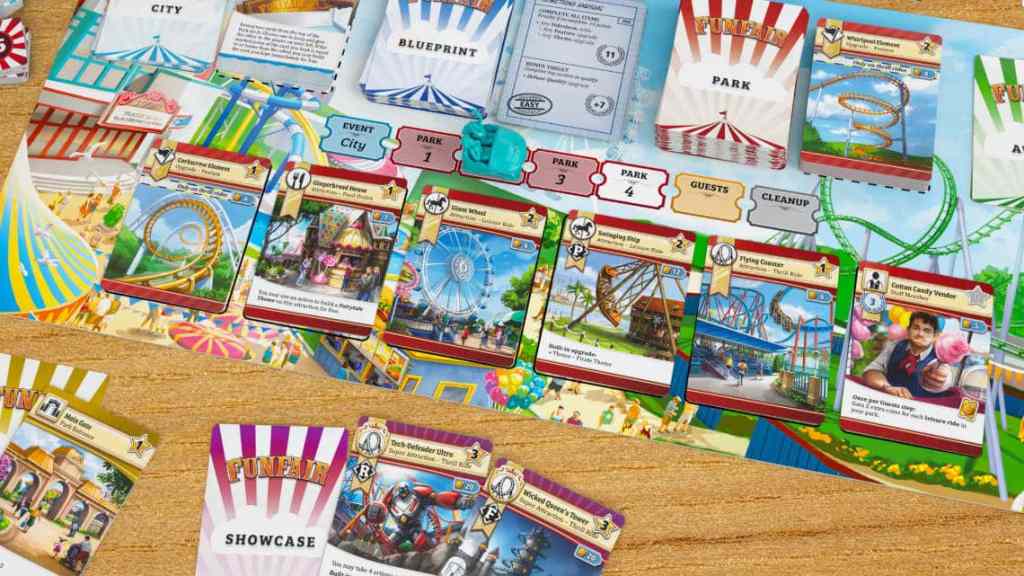 Players: 2-4
Funfair is one of the more complex games on this list but equally, one of the most rewarding. In this RollerCoaster Tycoon-like management game, you are attempting to establish the most exciting theme park in your town by placing rollercoasters, stalls, and other attractions in your park. Of course, other players are also working to create the best attractions in their parks – so Funfair becomes a race to ensure you're grabbing the most effective rides and upgrades before your opponent snatches victory.
Given Funfair's complexity, you may need more experienced players to really appreciate the competition you can spark here – but with a strong theme, artwork, and constant surprises in the array of cards you can nab, players of all ages and experience levels will likely find joy in Funfair. Just keep an eye on the competition, as theme parks can grow wildly when the right cards are deployed.
---
Machi Koro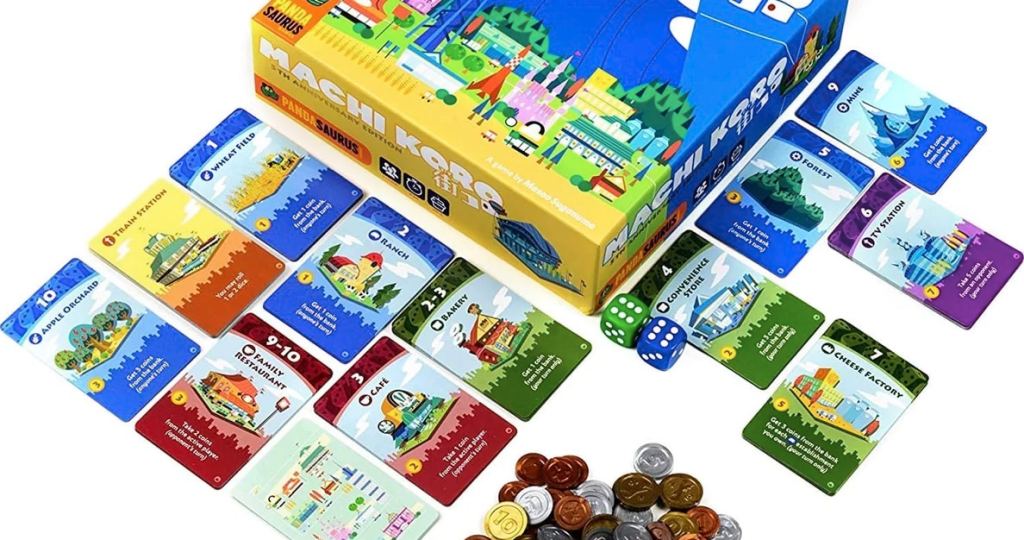 Players: 2-4
Machi Koro is a management game that emphasises strong competition in its gameplay. In each round, you and your fellow players embody mayors of a unique town, where demanding citizens determine what buildings can be established. The citizenry might demand a bakery, or a theme park, or a cafe, or a forest – and you must meet their demands, while also working towards your own goals. The catch is that each mayor is also competing, with the overall goal being to establish set landmarks before any of your rivals.
What helps the build of competition here is that gameplay is fairly simple, and strategic. Once you understand how the game works, it's a matter of deploying your cards at the right time, saving coins where you must, and tactfully working to establish a victory. Machi Koro is the kind of game you can play with anyone, so it's great to pull out for bite-sized competitive rounds.
---
Calico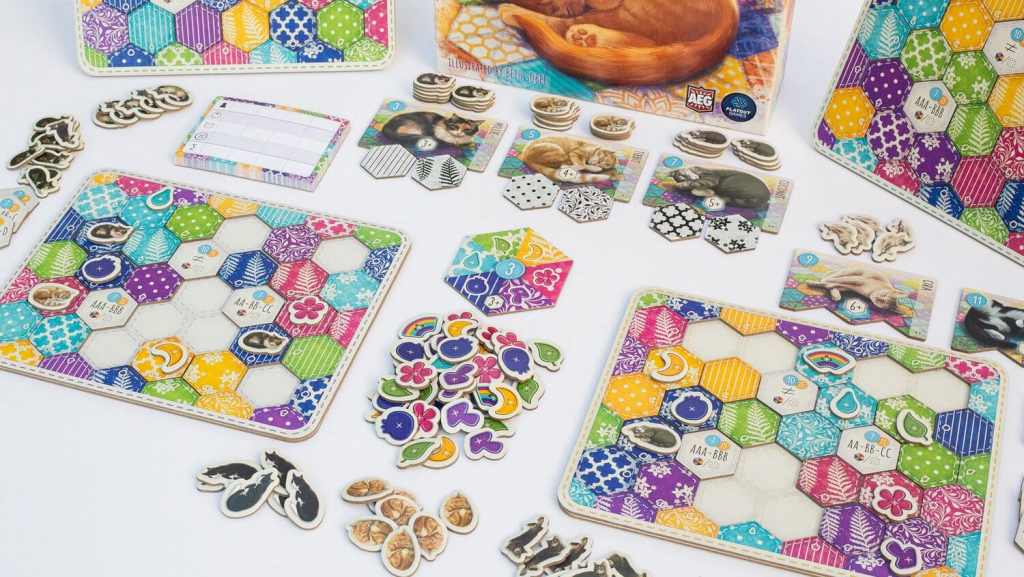 Players: 1-4
Calico is a colourful game where you must attract the most cats to your decorated quilt by fulfilling their desires, and creating specific patterns. As with other games on this list, Calico can technically be played in more whimsical fashion, with every tabletop player invited to take their time building out the prettiest and most practical quilt, you can also turn up the heat by making rounds faster-paced and higher-staked.
There's real strategy to be found in Calico, as you work out the best use of your tiles and their many colours and patterns, and how to please the most cats at once. At the end of the game, the person with the most cats and decorative buttons on their quilt wins bragging rights – and a whole lot of furry friends. If you're going to start a board game war, then cats are certainly worth battling over.
---
Wingspan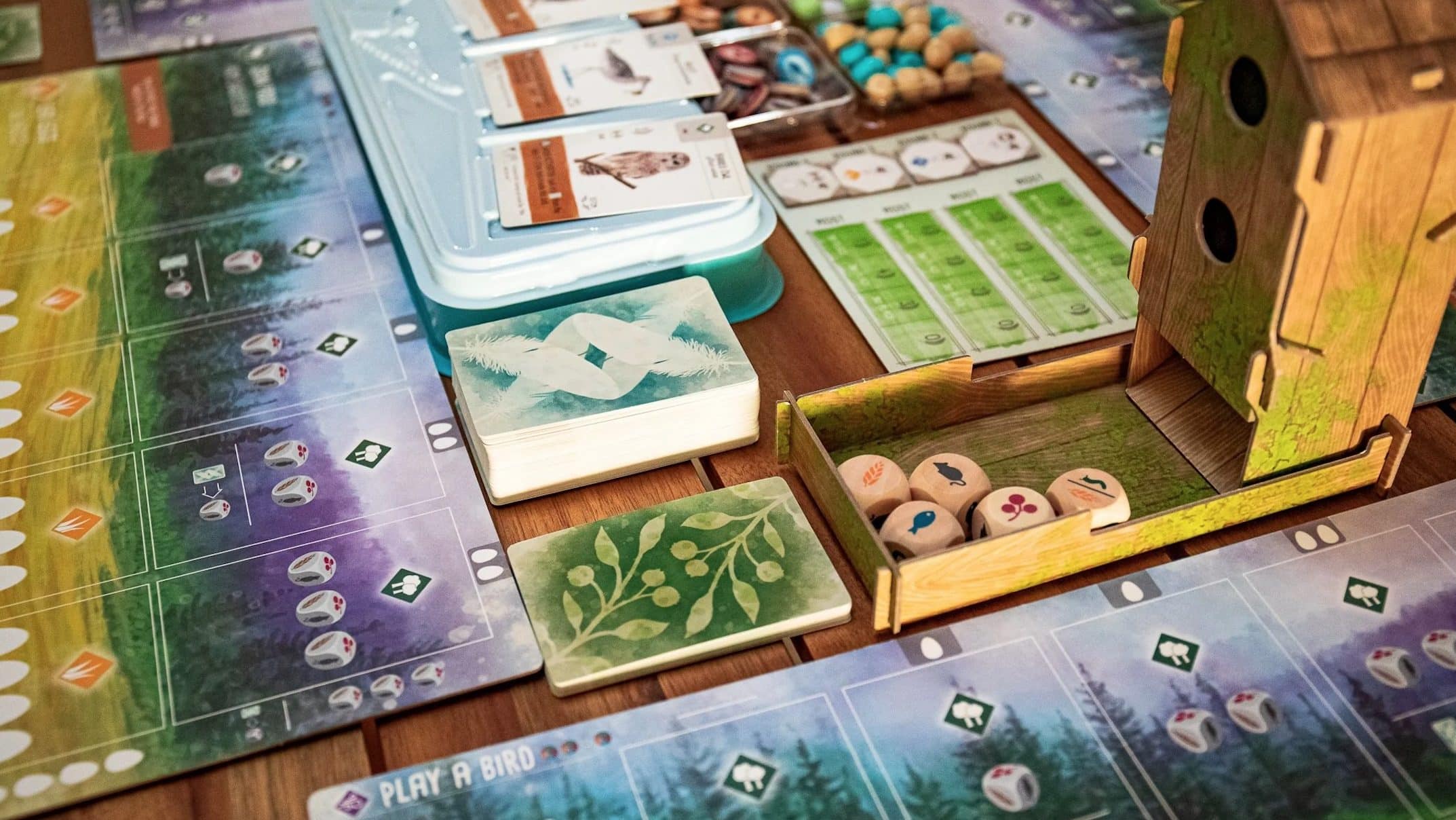 Players: 1-5
Wingspan mixes competition with brain-tickling relaxation, thanks to wholesome theming, easy-to-learn mechanics, and a gorgeous nature-inspired art style. In the game, you are attempting to attract flocks of birds to your field by gathering food tokens, and offering them to a diverse range of feathered friends. While Wingspan can be played as a cosy, slower title, you can also amp the stakes by emphasising its competitive gameplay.
As you gather birds, you are technically competing with your tabletop companions, racing to gather the most birds, eggs, and food at the end of multiple rounds. Being the most in-touch with nature is certainly a flex, and Wingspan allows you to live out these dreams by playing cards strategically, analysing the field, and ensuring you're making the most of your supplies.
---
Check out more great board game lists from GamesHub below:
GamesHub has affiliate partnerships. These do not influence editorial content. GamesHub may earn a small percentage of commission for products purchased via affiliate links.