Keyword Studios
Video Games Programmer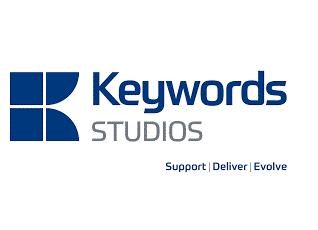 The Company
Keywords Studios is an international technical and creative services provider to the global video games industry. Established in 1998, and headquartered in Dublin, Keywords now has over 70+ studios located across Europe, North America, South America, and Asia. We provide integrated art production, engineering, audio services, testing, localization, and player support services across 50 languages and 14 game platforms to a blue-chip client base in more than 21 countries. In early 2021, the keywords business expanded their global operations across the pacific to the Australian market where we currently employee 140+ staff across Melbourne and Brisbane.
The Role:
We're looking for several experienced Game Programmers who are eager to help us deliver the consistent level of quality and service our business is renowned for across the globe.
You will join our growing team of developers and work on building various game features under the Keywords Studio Australia portfolios
Become part of our vibrant and collaborative team
The role will initially be based remote reporting back to our Melbourne Studio with the view to open a Adelaide based studio in the future
Key Responsibilities:
Working closely with producers, game designers and artists to implement game features using C++ and/or Lua to a project schedule
Testing, debugging, refining, optimising and maintaining game functionality on console and PC platforms.
Staying up to date with new technologies and architectures
Following Keywords' standards and best practices
Assisting and mentoring other programmers in your areas of expertise
Requirements
Skills, Abilities and Qualifications:
Excellent programming skills in a strongly typed language such as C, C++, or C#
Excellent problem-solving skills
Strong skills in at least one game related discipline (e.g. 3D Maths, AI, Physics, UI, etc.)
Ability to write clear, maintainable code
Demonstrated ability to create and deliver to deadlines
Ability to work as part of a team
Excellent written and verbal communication skills
Good interpersonal skills and pleasant personality
Ability to ramp up quickly with unfamiliar code bases or technical skills.
Bachelor's degree or higher in Computer Science/Engineering, or equivalent experience
A genuine enthusiasm and passion for the games industry
Must have work rights to work in Australia
Desirable:
4+ years' professional software development experience
Experience interfacing with 3D art applications (e.g. Maya)
Ability to quickly ramp up on unfamiliar code bases or technical skills
Benefits
Competitive Market Rate Remuneration
We offer flexible working arrangement – Full-time and Part-time workings and remote.
Best of both worlds – Perks of a global business with the intimacy of a small business
And the best part – you get to be part of the next generation of Programmers and learn from some of the best in the industry
We pride ourselves on having a diverse and inclusive workplace, as different perspectives and ideas will deliver our long-term success.
We'd like to strongly encourage Women, Aboriginal and Torres Strait Islander and other minority groups are to apply.