Kwalee
Video Editor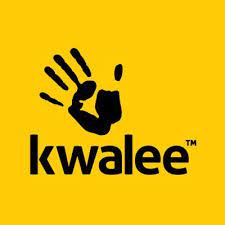 Kwalee is one of the world's leading multiplatform game publishers and developers, with a growing PC and Console department of incredible pedigree that is on the hunt for great new titles to join Die by the Blade, Scathe, Wildmender and Robobeat. This role would be in our PC and Console department (PCC) with responsibility for global activity.
We have a team of talented people collaborating daily between our studios in Leamington Spa, Bangalore and Beijing, or on a remote basis from Turkey, Brazil, the Philippines and many more places, and we've recently acquired our first external studio, TicTales which is based in France. We have a truly global team making games for a global audience. And it's paying off: Kwalee has recently been recognised with the Best Large Studio and Best Leadership awards from TIGA (The Independent Game Developers' Association).
Founded in 2011 by David Darling CBE, a key architect of the UK games industry who previously co-founded and led Codemasters for many years, our team also includes veterans such as ex-developers Andrew Graham (Micro Machines) and Jason Falcus (NBA Jam) and publishing executive Max Everingham, alongside a growing and diverse team of global gaming experts. Everyone contributes creatively to Kwalee's success, with all employees eligible to pitch their own game ideas on Creative Wednesdays, and we're proud to have built our success on this inclusive principle. Could your idea be the next global hit?
What's the job?
As our Video Editor on the Creative Services Team in the PC & Console (PCC) publishing department you'll be working closely with other Creative Designers and Marketing to develop ideas and execute both short and long term video projects.
You will also be creating ads to support key beats in our marketing campaigns as well as work closely with our Community & Social Media team to create a variety of content that all help contribute with the marketing, awareness and promotion of our games.
What you tell your friends you do
"I create eye-catching videos that make Kwalee's PC and Console games really stand out!'
What you will really be doing
Working within the creative team to concept, record and edit video footage to a high standard
Iterating on drafts, video content etc, in response to PCC team members, market research, developer feedback or external consumer feedback;
Strategising, conceptualising and designing video content for campaigns with other PCC department team members.
Executing imaginative, appealing visuals with great attention to detail and delivered to agreed deadlines.
How you will be doing this
You'll be part of an agile, multidisciplinary and creative team and work closely with them to ensure the best results.
You'll think creatively and be motivated by challenges and constantly striving for the best.
You'll work with cutting edge technology, if you need software or hardware to get the job done efficiently, you will get it. We even have a robot!
Team
Our talented teams are our signature. We have a highly creative atmosphere with more than 200 staff where you'll have the opportunity to contribute daily to important decisions. You'll work within an extremely experienced, passionate and diverse company, including industry veterans David Darling and Jason Falcus (developers) and Max Everingham (publishing).
Skills and Requirements
2 plus years of experience as a Video Editor creating a variety of video content;
Ability to create eye-catching, engaging, dynamic videos for our marketing materials and campaigns;
Ability to work independently, show initiative and work collaboratively and positively with other PCC dept team members;
Capacity to manage multiple projects at once and deliver to deadlines in a fast-paced, creative team;
Experience in the Adobe Creative Suite (Primarily Premiere, Audition and After Effects);
A keen eye for editing, transitions and working with multiple brands;
A positive and enthusiastic attitude, able to give and receive constructive feedback;
Excellent organisational and communication skills;
Passion for PC and console games.
Bonus Points
Experience with either Unity or Unreal Engine;
Expertise with Photoshop or Illustrator;
Motion Graphic experience.
We offer
In addition to a competitive salary we also contribute to your pension, offer private medical cover and life assurance
Creative Wednesdays! (Design and make your own games every Wednesday)
A dog friendly office – bring your favourite pooch! (There's dog-free areas too)
Hybrid model available depending on the department and the role
Access to on site gym – no more skiving!
25 days of paid holidays plus bank holidays
Relocation support available
Great work-life balance with flexible working hours
Quarterly team building days – work hard, play hard!
Entertainment area with consoles, pool table, tennis table and darts!
Monthly employee awards
Free snacks, fruit and drinks
Our philosophy
We firmly believe in creativity and innovation and that a fundamental requirement for a successful and happy company is having the right mix of individuals. With the right people in the right environment anything and everything is possible.
Kwalee makes games to bring people, their stories, and their interests together. As an employer, we're dedicated to making sure that everyone can thrive within our team by welcoming and supporting people of all ages, races, colours, beliefs, sexual orientations, genders and circumstances. With the inclusion of diverse voices in our teams, we bring plenty to the table that's fresh, fun and exciting; it makes for a better environment and helps us to create better games for everyone! This is how we move forward as a company – because these voices are the difference that make all the difference.