Ubisoft
UX Manager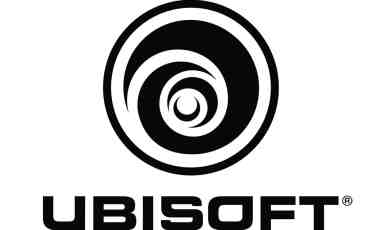 Job Description
You are a UX designer? You want to contribute to the creation of the best ecommerce interface for our players? Then this position may be for you!
As UX Manager, for the Direct to Players team of Ubisoft, you will build multi-platform interfaces that will deliver simple, intuitive, and memorable experiences for gamers.
Reporting to the UX Design Senior Manager, you will work with the UI Designers and CX Specialists. You will collaborate with multiple internal teams to create new experience or to optimize existing ones.
You are a positive, dedicated, and innovative collaborator who has solid skills developing compelling experiences in the digital, eCommerce and/or Subscription context. You are comfortable making recommendations, have a creative touch and can manage multiple priorities. You like working with various stakeholders to take a project to completion.
You are passionate about what you do and will make working fun.
WHAT YOU'LL DO
Define and build the end-to-end user experience on various projects:
Define the UX strategy to optimize the experience, generate better engagement and conversion, in line with global D2P vision and objectives.
Lead UX research, definition, conception, user flows and design production for a variety of ecommerce projects until market delivery, and post-launch.
Working closely with the product team to solve complex design problems and find creative solutions that meet the needs of the business and customers.
Run a full design process for your projects:
Present and justify conceptual ideas, design thinking, rationale and the specifics though key milestone deliverables to peers and stakeholders.
Lead UX design planning, design reviews and deliverables in collaboration with UI.
Follow-up post launch design improvements on your projects.
Collaborate with the UI Designer to design solutions relying on user research data and following ergonomic criteria.
Root UX/UI recommendations in user research, web analytic data and translate into product hypothesis:
Deploy and collect end user research results including A/B testing, usability testing, user interviews.
Share user insights with project stakeholders and communicate on concrete actions linked to this qualitative and quantitative analysis.
Collaborate with multiple teams (IT, Analytics, Business units, Marketing, Operations, etc.) to refine the digital customer experience and shopping journey:
Build product roadmap with product owners.
Evangelize UI/UX practices including usability and user centered approach.
Stay up to date with latest UX/UI trends.
Qualifications
WHAT YOU'LL BRING
Relevant experience in digital consumer products, with a portfolio demonstrating the impact of your work on the user experience and business results generated.
Proficiency in prototyping and design tools (Figma or Sketch), comfortable working with Adobe Suite, Miro, Lucid charts.
Experience working with an enterprise web analytics platform (Adobe/Omniture, Google Analytics, Google Optimizer etc.)
Sense of organization, autonomy, attention to detail and artistic judgment
Result oriented and ability to adapt to change
Additional Information
WHAT TO SEND OUR WAY
Your CV, your expertise and/or related experience and skills.
Just a heads up: If you require a work permit, your eligibility may depend on your education and years of relevant work experience, as required by the government.
Skills and competencies show up in different forms and can be based on different experiences, that's why we strongly encourage you to apply even though you may not have all the requirements listed above.
At Ubisoft, you can come as you are. We embrace diversity in all its forms. We're committed to fostering a work environment that is inclusive and respectful of all differences.
Ubisoft code of conduct: Ubisoft Code of Conduct
Company Description
Ubisoft's 20,000 team members, working across more than 30 countries around the world, are bound by a common mission to enrich players' lives with original and memorable gaming experiences. Their commitment and talent have brought to life many acclaimed franchises such as Assassin's Creed, Far Cry, Watch Dogs, Just Dance, Rainbow Six, and many more to come. Ubisoft is an equal opportunity employer that believes diverse backgrounds and perspectives are key to creating worlds where both players and teams can thrive and express themselves. If you are excited about solving game-changing challenges, cutting edge technologies and pushing the boundaries of entertainment, we invite you to join our journey and help us create the unknown.