Zynga
UI Artist– Star Wars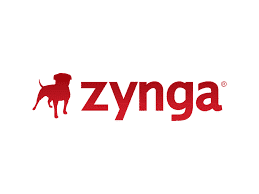 Job Purpose
NaturalMotion seeks a UI Artist to join a small and talented UI team, dedicated to creating, developing and implementing smooth and friction free experiences in our games
As a UI Artist you will work alongside the art, design and tech teams on the project to develop, implement and improve the interface for an upcoming IP launch. You will have the opportunity to develop your expertise and learn new skills from a highly experienced and multi-discipline team.
Eager to learn, you will be able to contribute strategies and ideas to optimise workflow & performance. You'll work alongside other designers, engineers, and product management to integrate new features in to a live product whilst staying true to the culture and values of NaturalMotion.
Under the leadership of the UI team you'll develop your skills and grow the game to achieve best in class interfaces across multiple resolutions, aspect ratios and platforms.
Key Roles & Responsibilities
The UI Artist works closely with the Senior UI members and the design team to create and develop interfaces in line with the creative vision of the project within the technical limitations of the engine.
Ensures that all planning of work is effective, clearly communicated and realistic in its ambition and production dependencies.
Alongside the other members of the UI team the UI Artist delivers interface elements from both a creative and technical standpoint. The UI Artist will contribute to all stages of the development of interface – from early whitebox prototypes, through to working with engineers to establish final visuals & proper documentation implemented in the engine.
Works directly with feature teams to provide the required high fidelity assets along with clean and efficient implementation work directly in the game engine, being careful to stick to budgets and platform constraints – delivering the best possible experience in a live title is paramount to all decisions made.
PRESENTATION and COMMUNICATION
The UI Artist works well within multi discipline teams and take time to fully understand the components of each body of work and asks questions accordingly. Makes sure that communication remains open, frequent and accessible to all members of the team.
Is open and willing in taking feedback from multiple stakeholders, collaborating with the Senior members of the team to distil the important actionable items to take forwards.
REQUIRED SKILLS
Essential: A portfolio showcasing a solid understanding of layout, typography, colour and composition. Core logo and iconography skills and understanding of design fundamentals. Experience in implementing UI into Unreal Engine. Experience in Photoshop, creating UI screens all the way to finished mock-ups. Experience in Illustrator vector creation to create game-ready iconography. Experience in creating animated prototypes of intended visual effects and UI transitional effects/wipes/etc in After Effects or like software.
Nice to Have: Ability to create Animations within Unreal Engine Basic knowledge and understanding of UX design practices & principles Understanding of cross-platform considerations for UI/UX
EMOTIONAL QUOTIENT
The UI Artist provides well reasoned decision making within their craft and maintains a clear focus in developing interfaces. Decisions are made from an informed and logical position with a focus on achieving the highest possible quality results.
DAY-TO-DAY DUTIES
Creative
Develop player facing interfaces from concept through to completion.
Iterate interface in line with the game art direction.
Provide feedback on in-development layouts and visuals
Animate graphics to enhance the player experience.
Problem solve visual language requirements in line with game style.
Understand UX issues and work to resolve friction points in the game flow in collaboration with the UX team
Zynga does not engage in financial exchanges during the recruitment or onboarding process. We do not conduct job interviews over third-party messaging apps such as Telegram, WhatsApp or others. We will never ask you for your personal or financial information over unofficial chat channels. Our in-house recruitment team only contacts individuals via official company email addresses (i.e., via a zynga.com or naturalmotion.com email domain).
If you believe you have been the victim of a scam, you may wish to contact the authorities. In the United States, you may file a complaint with the FBI. More information is available here: https://www.ic3.gov.