Ubisoft
Technical team lead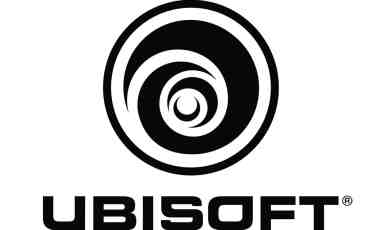 Job Description
Ubisoft is looking for an IT Team Lead to work within the IT Live Games team in the IT department. Live Games helps Ubisoft's internal customers create not only a platform to host the games but also accompanying a game during its entire lifecycle: before its launch (architecture design, Technology R&D, tool recommendation), during development and launch phases, and after its launch (operations, reporting and metrics, 24/7 monitoring and administration and incident/request management).
The Team Lead will support the IT Manager in overseeing all staff, operations and projects of the team. You will help follow up on and validate the team's work and coach team members while overseeing projects.
Responsibilities
Manage, mentor and develop a team of Linux & Windows system administrators
Create, prioritize, assign and regularly follow up on tasks and the advancement of the team's work with regards to deliverables;
Organize and lead team meetings;
Stay informed and be aware of the reality of our games and services, as well as the technologies it is running on;
Lead and coordinate projects within the team;
Maintain a relationship with key partners within the business, and communicate proactively about upcoming activities;
Anticipate and recognize potential conflicts and recommend solutions to the IT Manager for the team;
Take part in performance assessments in collaboration with the IT Manager.
Qualifications
Experience in team management, leadership, and negotiation;
Ability to demonstrate a track record of managing complex projects in both Agile and traditional practices; knowledge of ITIL processes is an asset;
Good skills and knowledge of prioritization, facilitation, and conflict resolution;
Understanding of information technology foundations (automation, infrastructure, CI/CD, DevOps);
Excellent communication skills including the ability to give clear direct feedback, set expectations, and connect with people on a personal level;
Foster a blameless culture based on trust, feedback, and learning.
Additional Information
Just a heads up: If you require a work permit, your eligibility may depend on your education and years of relevant work experience, as required by the government.
Skills and competencies show up in different forms and can be based on different experiences, that's why we strongly encourage you to apply even though you may not have all the requirements listed above.
At Ubisoft, you can come as you are. We embrace diversity in all its forms. We're committed to fostering a work environment that is inclusive and respectful of all differences.
Company Description
Ubisoft's 20,000 team members, working across more than 30 countries around the world, are bound by a common mission to enrich players' lives with original and memorable gaming experiences. Their commitment and talent have brought to life many acclaimed franchises such as Assassin's Creed, Far Cry, Watch Dogs, Just Dance, Rainbow Six, and many more to come. Ubisoft is an equal opportunity employer that believes diverse backgrounds and perspectives are key to creating worlds where both players and teams can thrive and express themselves. If you are excited about solving game-changing challenges, cutting edge technologies and pushing the boundaries of entertainment, we invite you to join our journey and help us create the unknown.